Imagine safe data centers with net zero emissions and 99.99% uptime
Data center growth is expected to accelerate making Efficiency in IT energy and heat management a high priority to reduce the climatic impact of digitalization.
Danfoss solutions for cooling, power distribution, energy storage and heat recovery help data centers reach high power usage effectiveness (PUE) and energy reuse factor, while supporting reliably high uptime.
"Strong efforts on energy efficiency and initiatives on demand response and waste heat utilization can help minimize the impacts of large data centers on the grid as well as the environment. Ensuring that data centers are powered with zero-carbon energy sources can help to reduce these impacts further."
International Energy Agency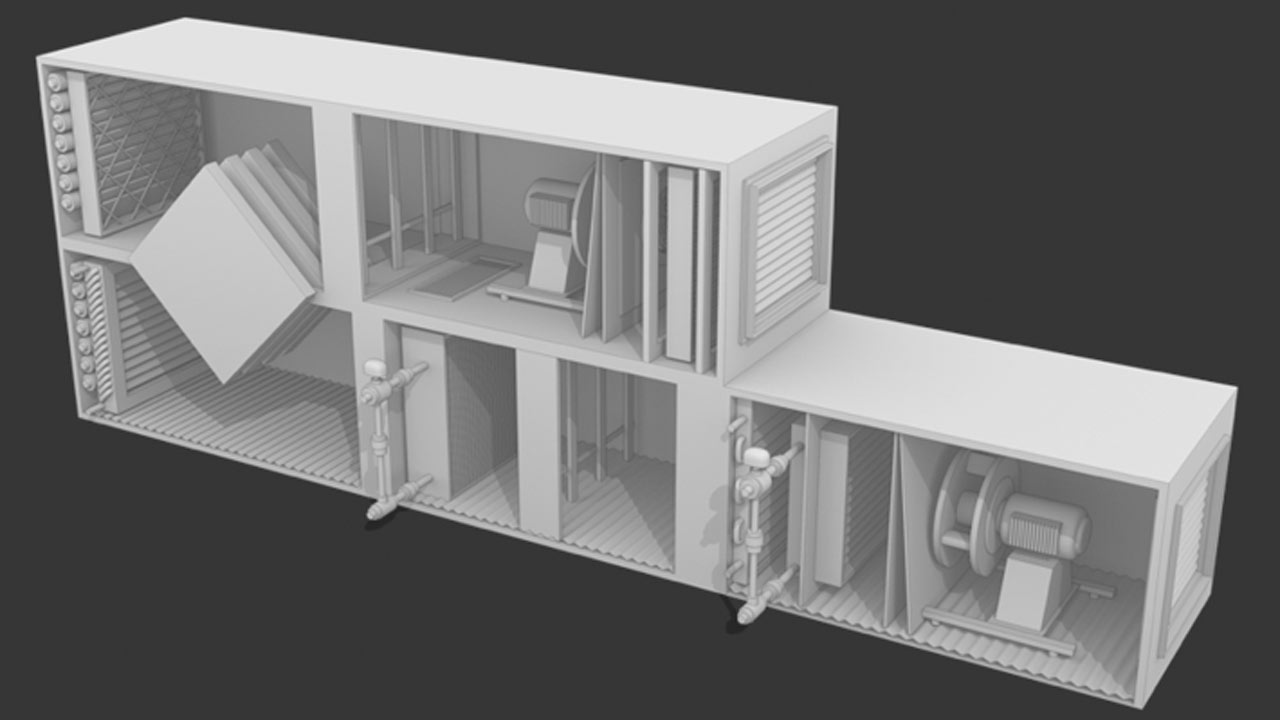 Air handling units
Energy-lean 24/7 performance
Optimizing the operation of the data center's air handling unit design, our drives solutions enable correct distribution of hot and cool air between the server racks.
Chill your installations and your budget
Keep energy consumption at a minimum
Regulate temperature and moisture reliably
Reduce wear and tear on your installations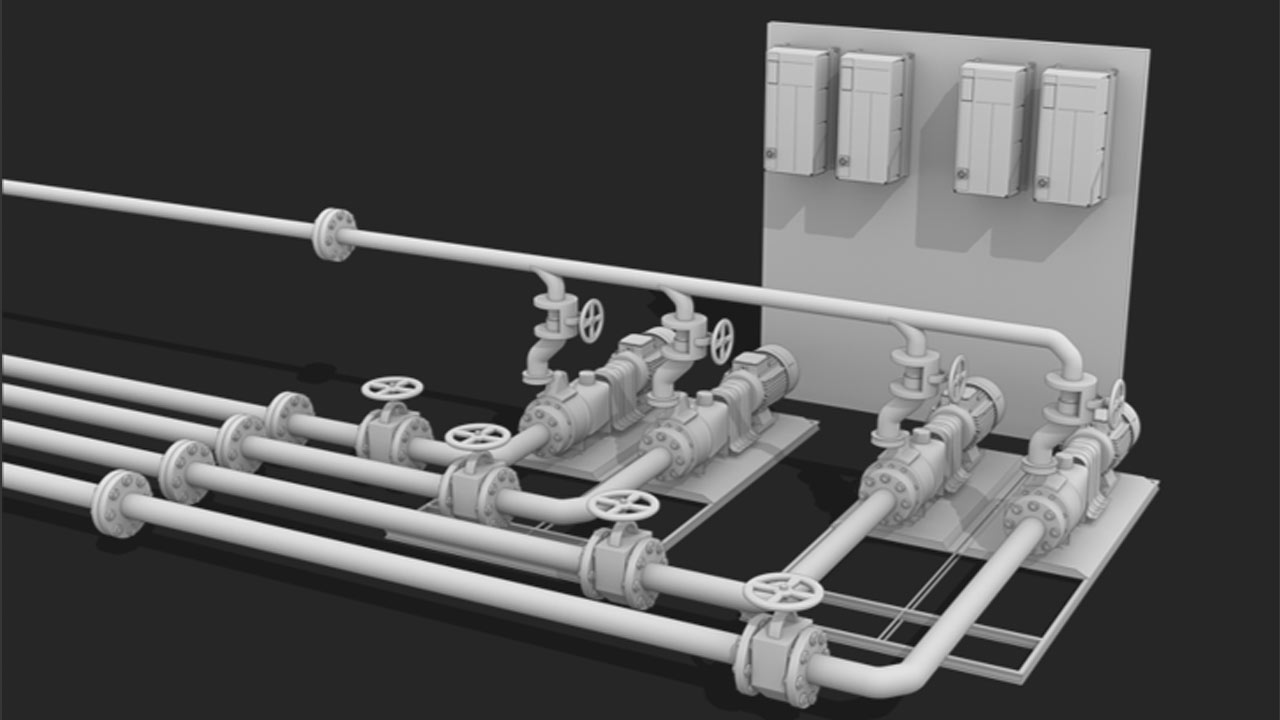 Pumps & fans
Dedicated to precision and protection
Danfoss AC drives have many pump-dedicated control features that optimize operation and help maintain ideal thermal conditions in the data center.
Optimize your operation
Intelligent heat management
Longer life for the entire HVAC system
Eliminate server downtime due to thermal conditions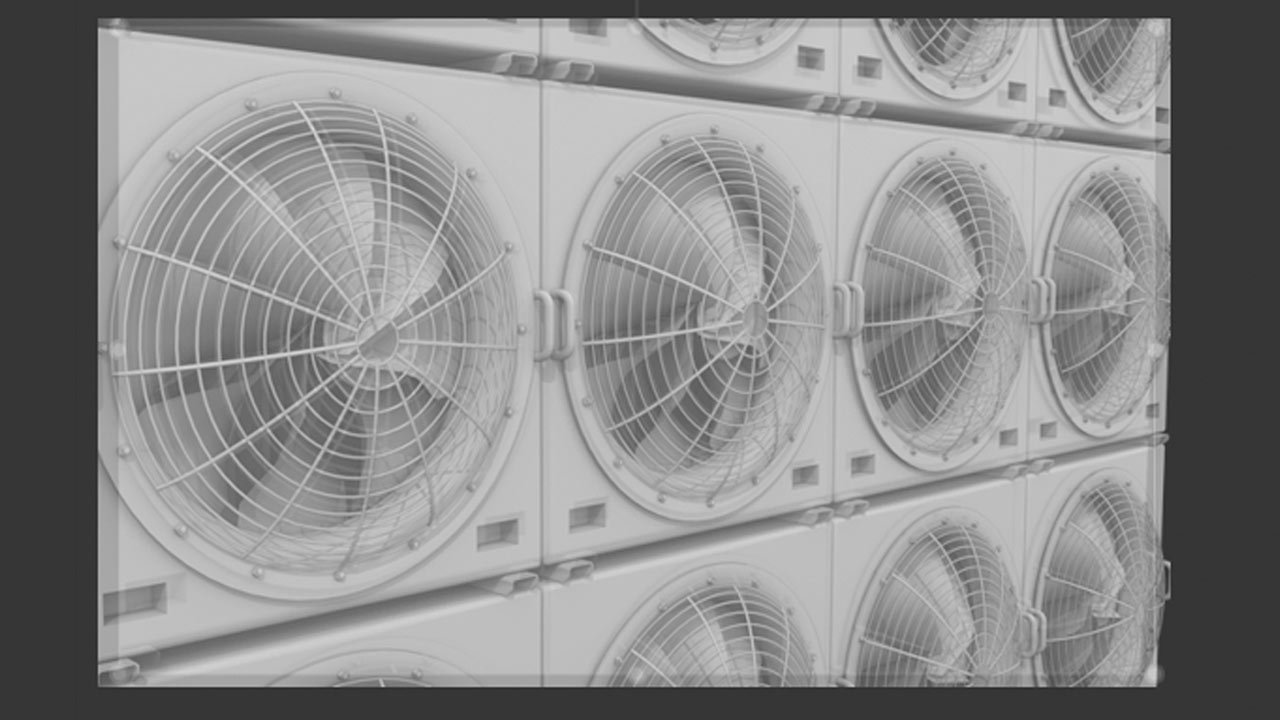 Air circulator
Cool tech for optimal performance
Danfoss AC drives applied to air recirculation fans in the data center control the air flow between the racks. Removing excessive heat around the IT installations, they ensure optimal thermal conditions to protect electronic components and enable optimal performance of the servers.
Maximize up-time
Maintain optimal temperature around IT installations
Extend the life span of your equipment
Keep energy costs down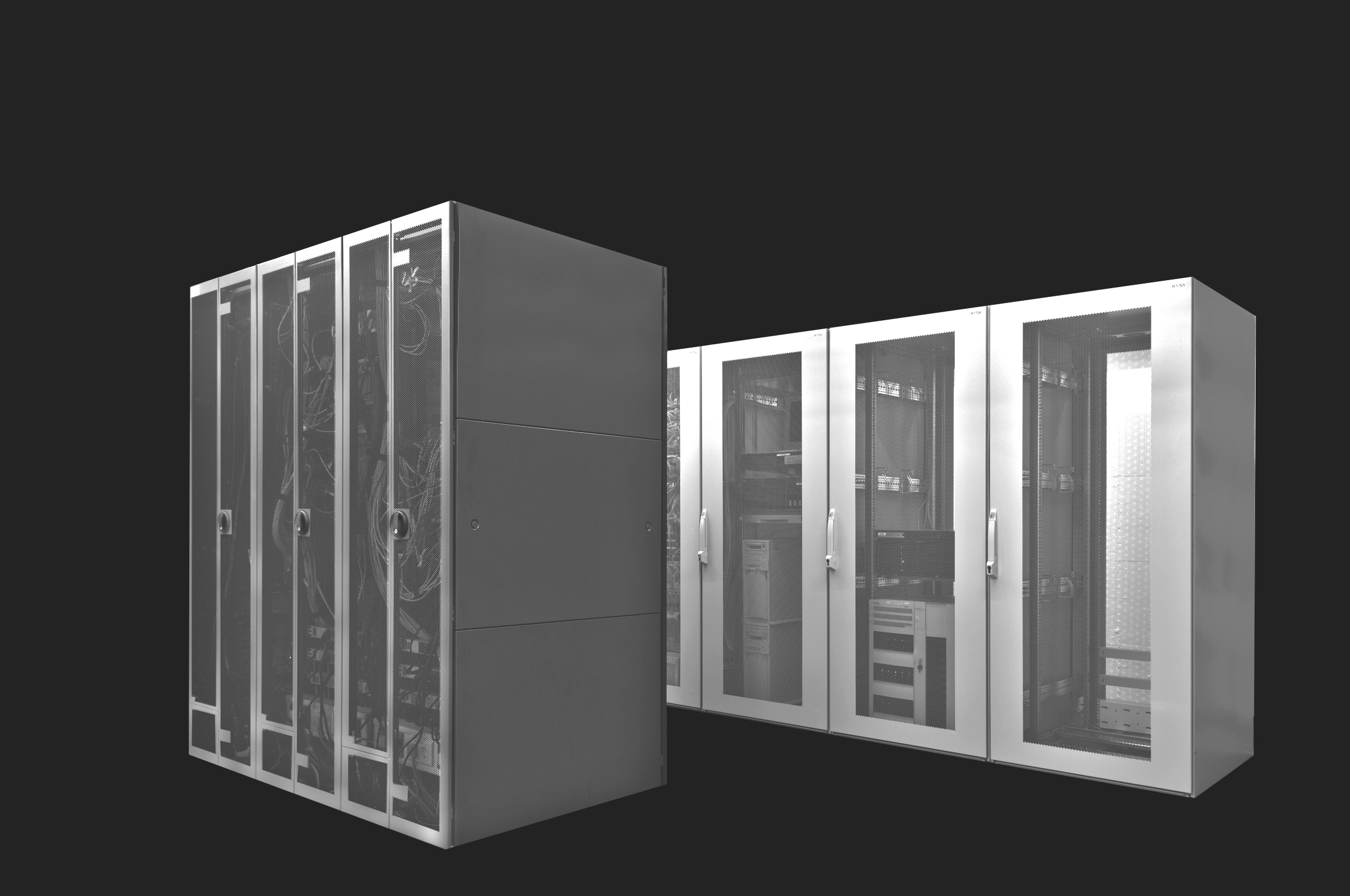 Close control
Precision air conditioning
Danfoss microchannel heat exchangers (MCHE), scrolls with IDVs and inverter compressors, sensors, controllers, and electronic stepper motor valves let you adjust to temperature and load fluctuations to create cooling systems that safeguard these sensitive technologies while potentially reducing refrigerant charges.
Safeguard sensitive equipment
Compact units
Low energy consumption
Reduce applied costs
Heat recovery
Future-proof district energy solutions for efficient reuse
Utilization of waste heat using heat recovery units is one of the primary strategies used to achieve carbon neutrality in data centers. Recovery of waste heat into district energy networks makes a crucial contribution to the transition of energy systems.
Smart energy metering
Optimized system control
Integrated components for safety and durability
Complete portfolio of solutions
Energy storage
Intelligent redundancy with machine learning and AI
For maximum data center uptime, integrated energy storage overcomes unreliable mains or the intermittent nature of many renewable energy sources, supporting energy-neutral operations.
Resistance to interruptions
High lifetime PUE
Economic power conversion
Pre-certified grid compliance

Danfoss decarbonizes by building green data centers
In 2022 Danfoss headquarters in Denmark will be CO2-neutral and in 2024, by utilizing excess heat, Danfoss data centers will provide 25% of the overall heat required to supply the main Danfoss campus.

Inertech and Danfoss innovate modular data center cooling
Partnering with Danfoss for energy-saving technologies, such as oil-free variable speed compressors, variable frequency drives, controls and heat exchangers, enables Inertech to provide the world's largest data centers with a flexible cooling solutions that consumes less energy and water and costs less than a traditional chiller plant.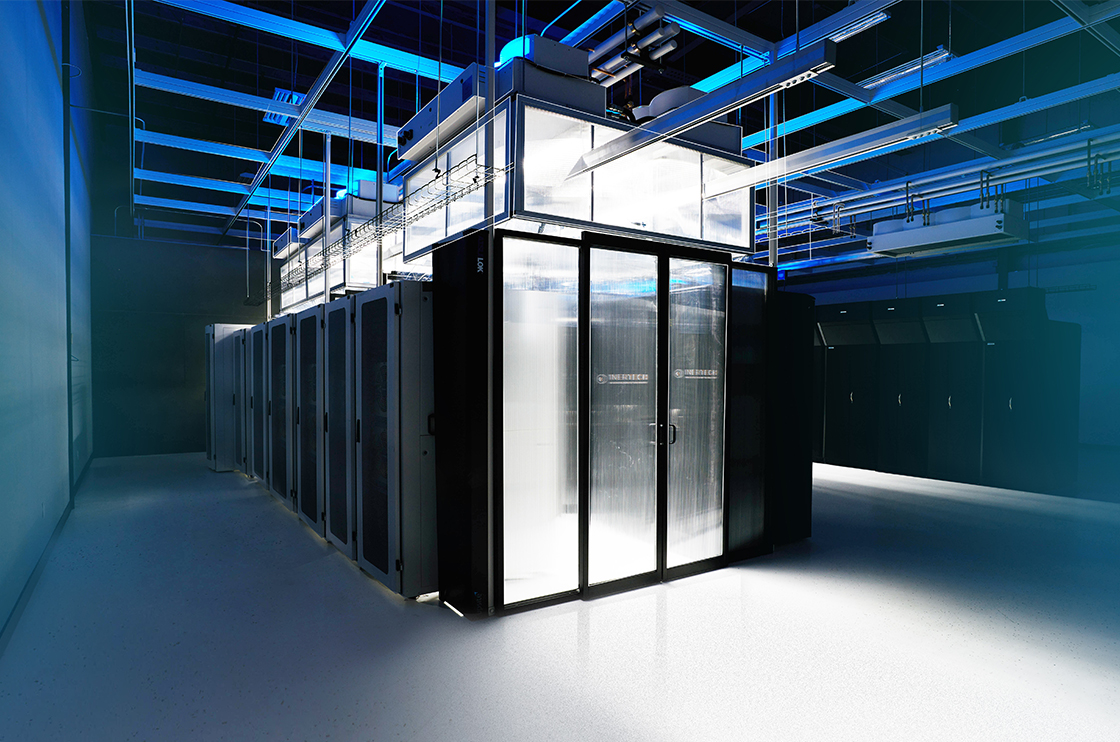 Crushing the data center challenge
Data centers currently use nearly 3% of the world's electricity - as much as Great Britain - and emit as much CO2 as all the world's airlines combined. We have the technology to cut down data centers' electricity consumption and use their surplus heat for heating homes.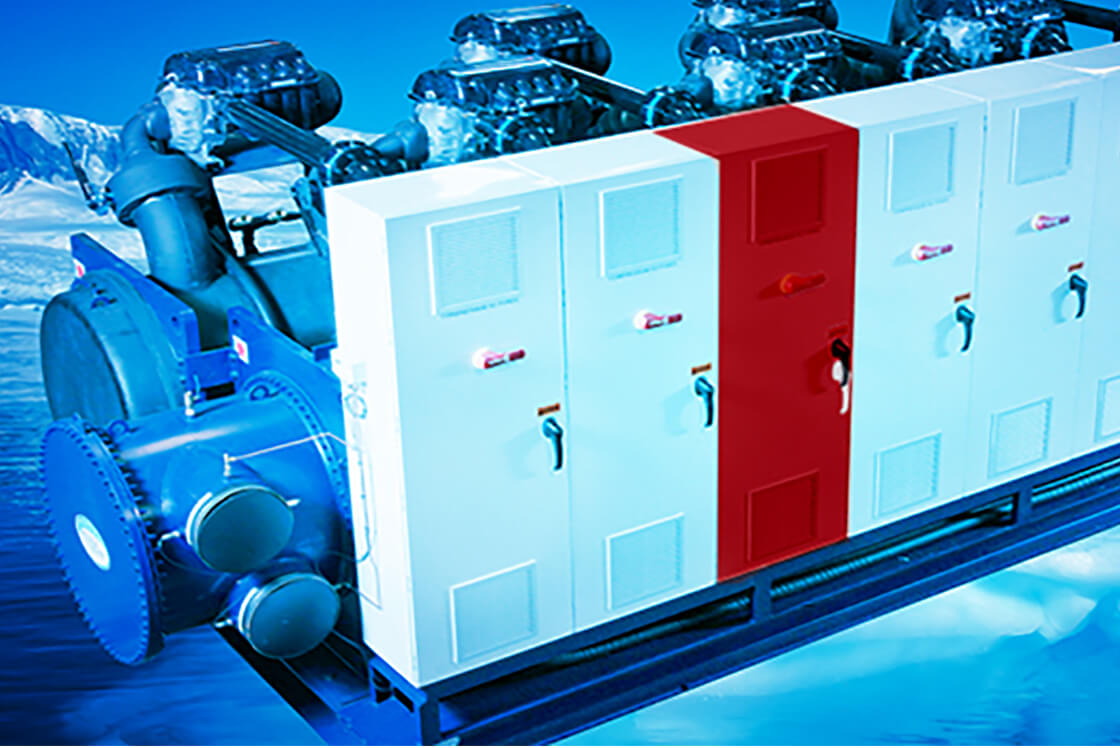 1,400 ton chillers improve efficiency and lower costs
Expert team builds three 1,400 Ton chillers powered by 21 Danfoss Turbocor™ compressors to improve efficiency and lower costs at Californian data center.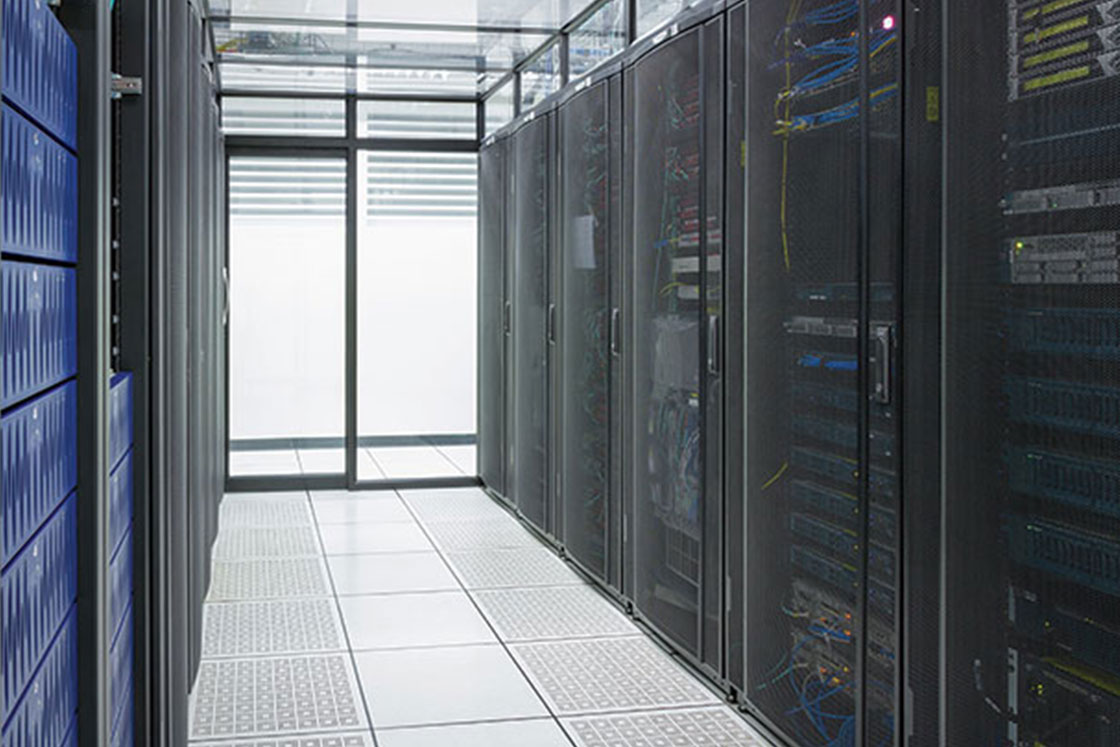 Healthcare data center takes control of uptime and energy with Danfoss VLT® Drives
Physicians and clinicians often need access to medical data in real time — just a few minutes of downtime is unacceptable. The data center industry has created standards to define the level of uptime required for a given class of application and the infrastructure needed to maintain that level. The standard being applied to medical data centers — known as the Uptime Institute's Tier III standard — calls for 99.982 percent uptime, which translates to no more than 1.6 hours of downtime per year. This standard requires an uninterruptible power supply (UPS) system that can handle a power outage of at least 72 hours.