Low applied costs and a short payback time
Heat pumps are essential in modern heating and cooling of residential and commercial spaces. Using existing, external energy sources like brine, water or air for heating or cooling makes heat pumps a highly sustainable component of air conditioning systems around the world.
Improve your solution with 360° energy efficiency
Experience the power of 360° efficiency with our market-leading expertise and wide product portfolio for residential and commercial heat pumps.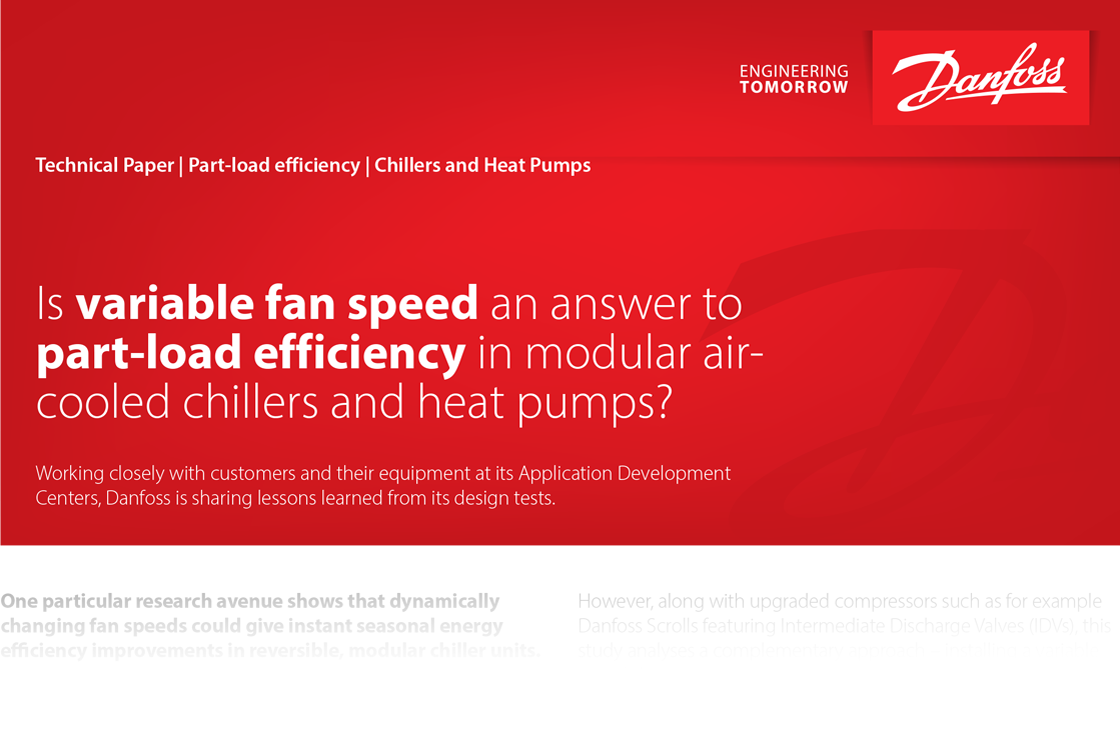 Variable Speed fan and modular chillers
Is variable fan speed the answer to part-load efficiency in modular air-cooled chillers and heat pumps? Read this article based on lab tests.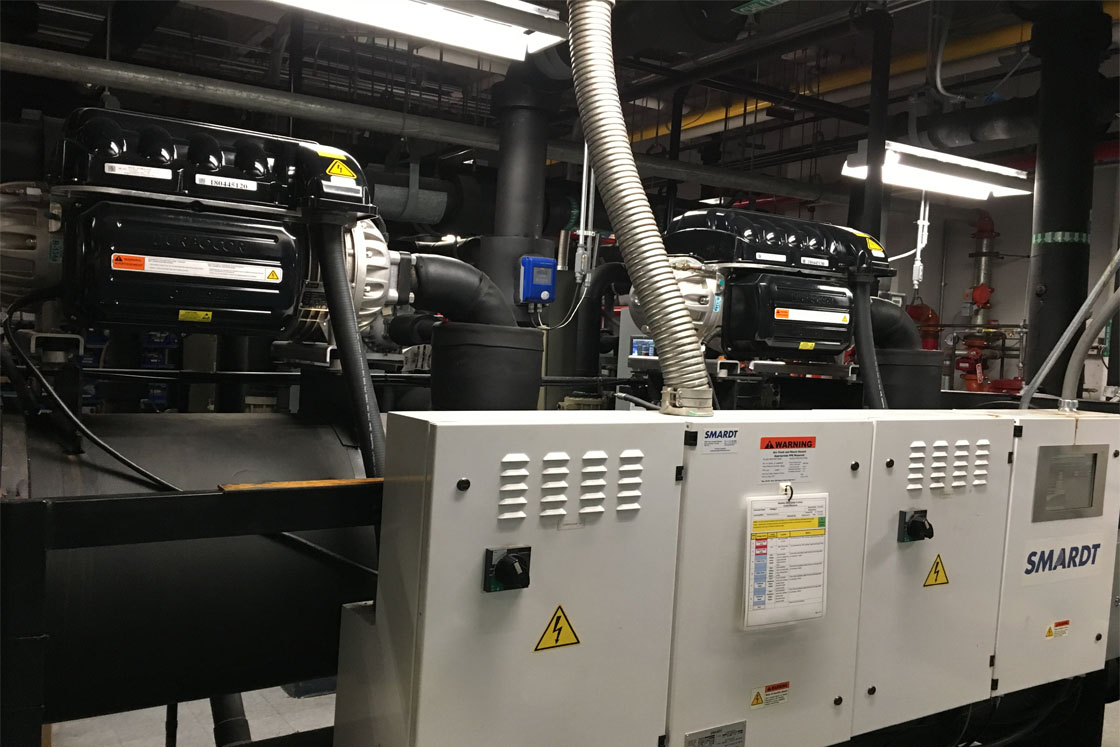 Oil-free compressors maintain consistent performance over time
Danfoss conducted a study to see how long term operation affected performance on Danfoss Turbocor® compressors. The results showed that oil-free, magnetic bearing compressors maintained consistent performance even after 10+ years of operation.
Features and benefits
All you need in one place, delivered by highly experienced air conditioning experts
Optimized for environmentally friendly, low GWP refrigerants
Reduced applied costs, short payback times and easy service
Dedicated technical and customer service around the world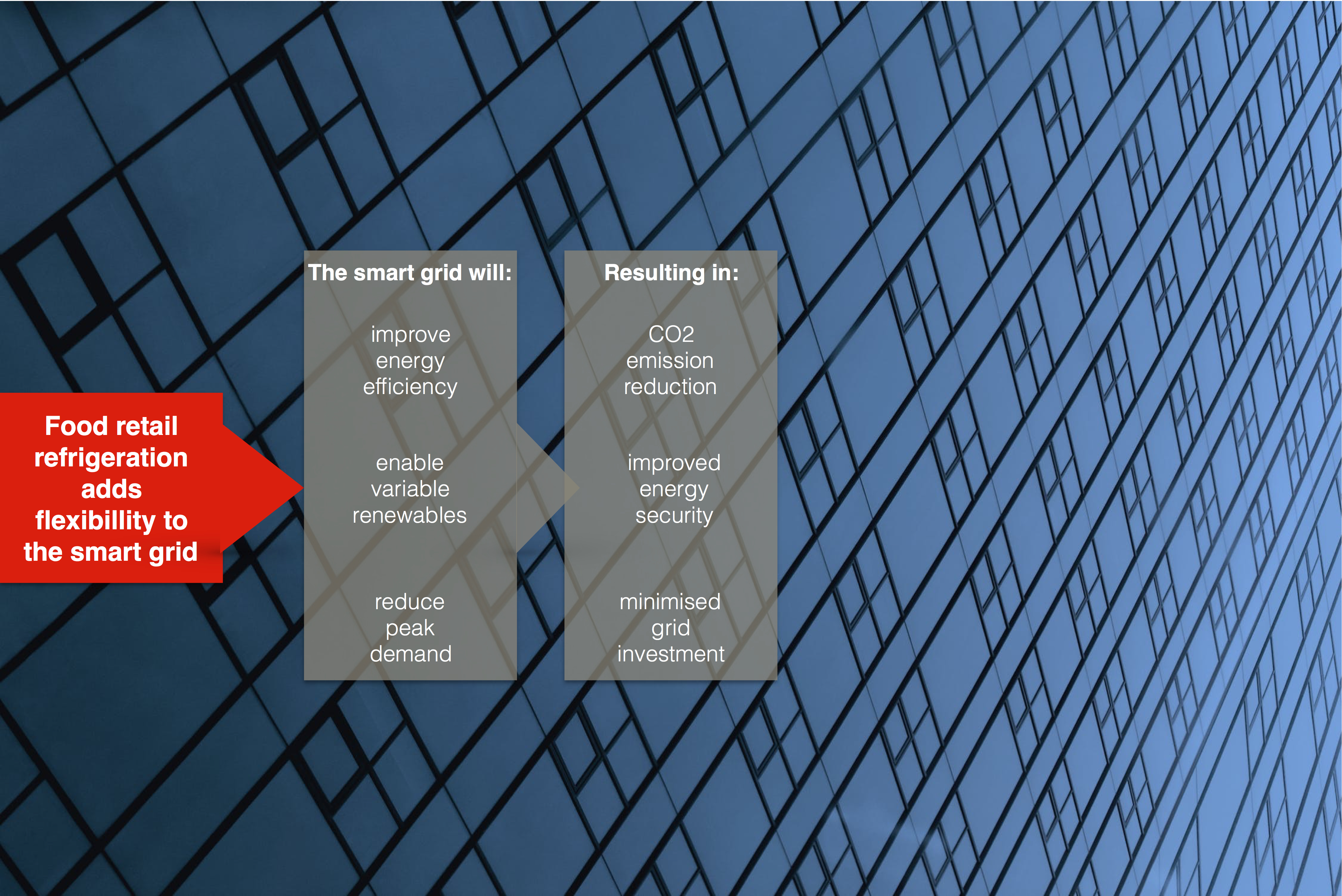 Smart energy system with good business case
Want a new full-system approach that can capitalize on smart energy benefits to ensure a positive business perspective with accumulated savings in the 40% range?
Documents

| Type | Name | Language | Valid for | Updated | Download | File type |
| --- | --- | --- | --- | --- | --- | --- |
| Article | DKRA.PE.100.A2.22 _Smart_Energy_Systems_MS | English | Multiple | 11 May, 2018 | 756.0 KB | .pdf |
| Brochure | DKRCC.PB.001.F5.01_HeatPumpSolution_Brochure | Danish | Multiple | 22 Oct, 2018 | 1.8 MB | .pdf |
| Brochure | DKRCC.PB.001.F5.07_HeatpumpsSolution_Brochure | Swedish | Multiple | 10 Oct, 2018 | 1.7 MB | .pdf |
| Brochure | DKRCC.PB.001.F5.20_HeatPumpSolution_Brochure | Finnish | Multiple | 11 Oct, 2018 | 1.8 MB | .pdf |
| Brochure | DKRCC.PB.001.F5.22_HeatPumpSolution_Brochure | English | Multiple | 01 Mar, 2018 | 3.0 MB | .pdf |
Compressors for refrigeration

Danfoss focuses on providing energy efficient, sustainable and smart refrigeration compressors for a varied range of commercial applications such as cold rooms, display windows, ice making machines, glass door merchandizers, process cooling etc. Their qualification with lower GWP refrigerants make them compliant with refrigerant regulations such as F-Gas in Europe.
Application diagram - heat pump components in typical A/C system
Key for application diagram:
Compressor
Controller
Four-way valve
Temperature sensor
Pressure sensor
Cartridge pressure control
Evaporator
Condenser
Temperature sensor
Expansion device
Sight glass
Liquid line filter drier
Learn more about heat pumps with Danfoss' eLearning courses. Follow the links below and sign-up to take the courses today.
Courses on air conditioning heat pumps
VLT® drives run the world's smartest district energy system

Taarnby Municipality within Greater Copenhagen is the first to integrate the production of district cooling and district heating in combination with ground source cooling and chilled water storage in one facility that also exploits surplus heat from a nearby wastewater treatment plant. This symbiosis allows the utility company to provide building owners in the district with competitive and environmentally friendly cooling – while generating more cost-effective heating to the district heating network.

A step towards more environmentally friendly AC systems and heat pumps

Seen from a global perspective, the tendency is that the industry is moving more and more toward natural refrigerants where this is technologically feasible Synthetic refrigerants are still likely to play a large role in the refrigeration and air conditioning industry, but this will be in systems with the smallest possible charge of refrigerant and with new low GWP substances

Components for heat pumps – part 6: electronic injection control for evaporators

Users of heat pumps are concerned both to maintain an optimum evaporator charge, but with the usual thermostatic expansion valves it is often not possible Electronic expansion valves, however, are ideal for this purpose
Danfoss marks another year of Turbocor® oil-free innovation

Danfoss is celebrating a year of continuous innovation for its pioneering Turbocor® range of oil-free compressors—improving its support for chillers and heat pumps alike—further expanding the number of applications that can benefit from oil-free technology.

Danfoss revamps medium and large programmable controls and introduces variable-speed VZH compressor management

Danfoss has upgraded its MCX15B and MCX20B controllers with the introduction of the MCX15B2 and MCX20B2 controllers. Both models combine best-in-class connectivity, security, and performance with improved compressor control logic for VZH inverter scroll compressors.