About Danfoss Drives
Danfoss Drives is unique in that it is 100% focused on developing, manufacturing and supplying AC drives. Our portfolio of high-quality, application-optimized products maximizes process performance, saves the most energy and minimizes emissions.
Knowledge center
The Danfoss Drives knowledge center gives you access to information that ensures you get the most out of your AC-drive solution. Learn about training programs, keep up to date with the latest industry hot topics and read a wide range of in-depth articles.
News
Faster and easier commissioning with new CBM Plug-in for VLT® Motion Control Tool MCT 10

Danfoss' VLT® Motion Control Tool MCT 10, an interactive software used to quickly and easily configure and document the settings of AC drives, has been updated. You can now take full benefit of the support of additional sensors and monitoring of electric motors in your CBM setup with the latest drives' firmware. This means that if you are utilizing condition-based monitoring in your AC drives already, you can now make full use of the CBM functions via your computer.

Webinars: Harmonics in electrical networks with AC drives

Join our series of webinars during May and June to learn more about "Harmonics in electrical networks with AC drives". In our upcoming webinars we will focus on harmonics, a topic that requires important consideration in variable speed drives applications. Danfoss Drives will explain in the webinars why harmonics plays such a vital role and measures that can be taken to optimize your system and thereby minimize disruption to your plant.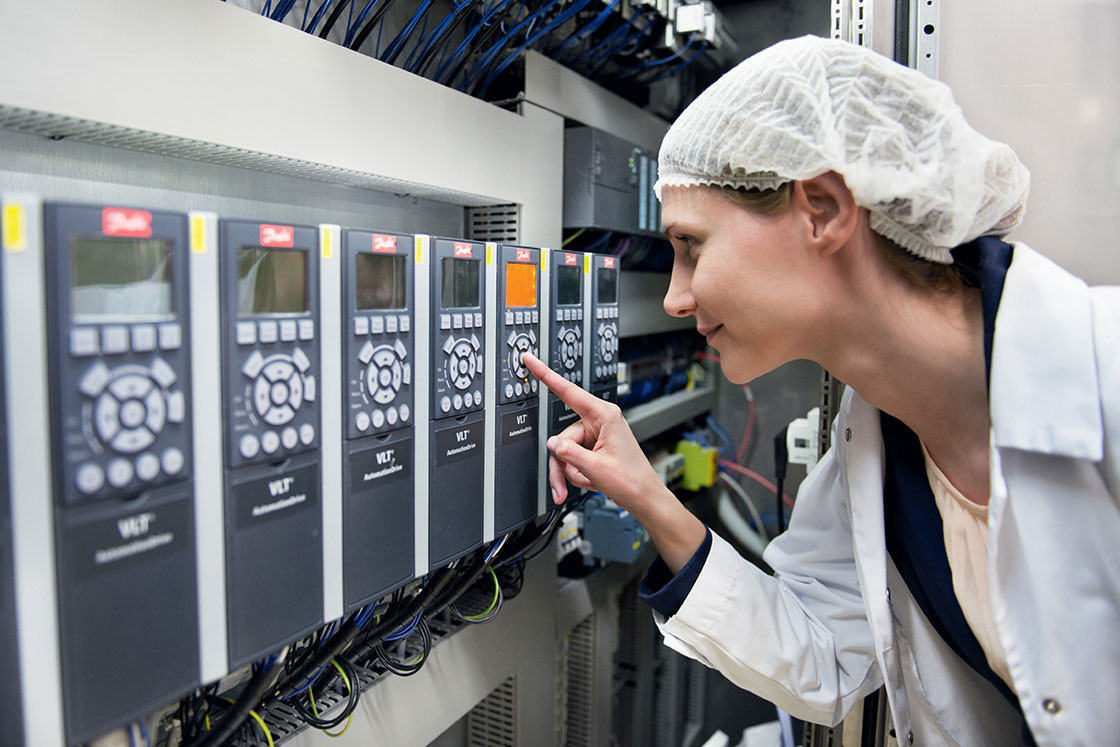 What is an AC drive
AC drives play a major and very necessary role in modern, everyday life. Find out how Danfoss AC drives are helping to make the world and our way of living more sustainable.
Training
Keep up to date on opportunities to improve your personal knowledge and skills. Learn about trends, methods and features that save additional energy, increase product quality or decrease process downtime. Our standard or customized trainings are ideal for personnel at any level.