About Danfoss Drives
Danfoss Drives is unique in that it is 100% focused on developing, manufacturing and supplying AC drives. Our portfolio of high-quality, application-optimized products maximizes process performance, saves the most energy and minimizes emissions.
Knowledge center
The Danfoss Drives knowledge center gives you access to information that ensures you get the most out of your AC-drive solution. Learn about training programs, keep up to date with the latest industry hot topics and read a wide range of in-depth articles.
News
Webinars: Harmonics in electrical networks with AC drives

Join our series of webinars during May and June to learn more about "Harmonics in electrical networks with AC drives". In our upcoming webinars we will focus on harmonics, a topic that requires important consideration in variable speed drives applications. Danfoss Drives will explain in the webinars why harmonics plays such a vital role and measures that can be taken to optimize your system and thereby minimize disruption to your plant.

Join Danfoss Climate Solutions UK Product Store Webinars

Danfoss Climate Solutions is running two webinars regarding the UK Product Store during May. Both sessions are suitable for customers who are already using the Product Store and would like a refresher and for customers who have never heard of it and would like an introduction to the features and benefits of using the Product Store.

Danfoss introduces advanced VLT® Soft Starter

Latest soft starter provides fixed-speed applications superior performance, enhanced protection, and extremely high efficiency. Used to temporarily reduce load and torque by limited electric current surge of an AC motor during start-up, the VLT® Soft Starter MCD 600 reduces mechanical and electrodynamic stresses to extend the lifetime of a system.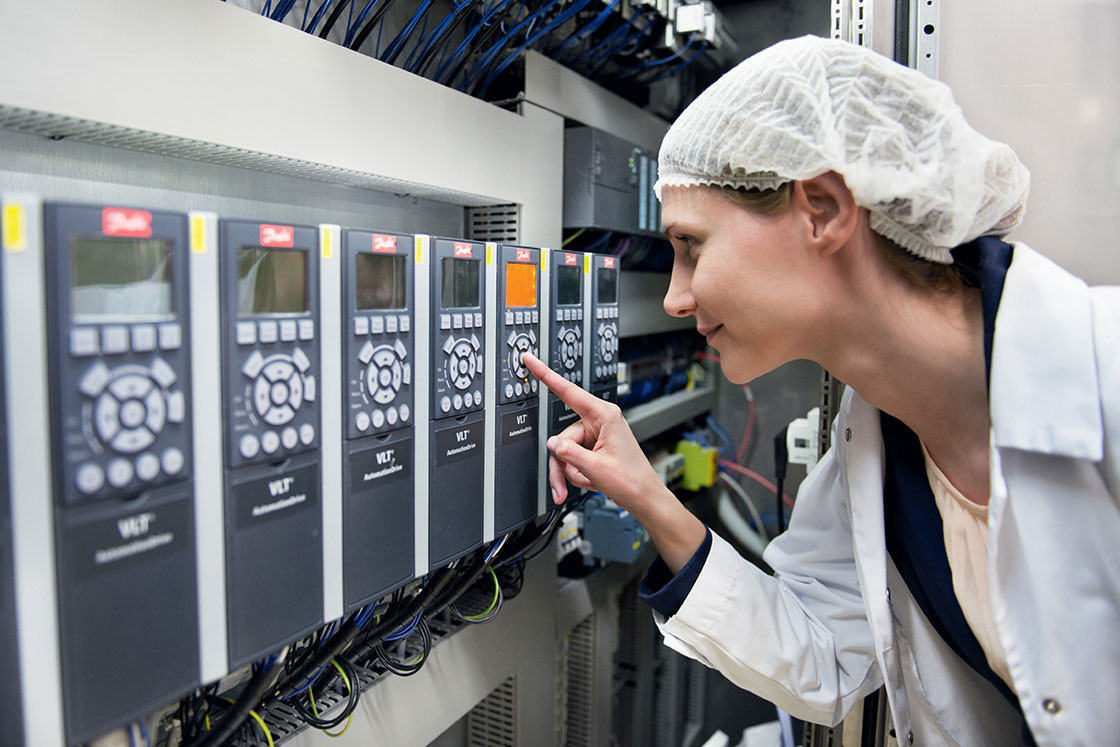 What is an AC drive
AC drives play a major and very necessary role in modern, everyday life. Find out how Danfoss AC drives are helping to make the world and our way of living more sustainable.
Training
Keep up to date on opportunities to improve your personal knowledge and skills. Learn about trends, methods and features that save additional energy, increase product quality or decrease process downtime. Our standard or customized trainings are ideal for personnel at any level.
Events
Coming soon...
Coming soon...