About Danfoss Drives
Danfoss Drives is unique in that it is 100% focused on developing, manufacturing and supplying AC drives. Our portfolio of high-quality, application-optimized products maximizes process performance, saves the most energy and minimizes emissions.
Knowledge center
The Danfoss Drives knowledge center gives you access to information that ensures you get the most out of your AC-drive solution. Learn about training programs, keep up to date with the latest industry hot topics and read a wide range of in-depth articles.
News
Danfoss introduces advanced VLT® Soft Starter

Latest soft starter provides fixed-speed applications superior performance, enhanced protection, and extremely high efficiency. Used to temporarily reduce load and torque by limited electric current surge of an AC motor during start-up, the VLT® Soft Starter MCD 600 reduces mechanical and electrodynamic stresses to extend the lifetime of a system.

 

New flexibility with CBM through license key activation

Turn your AC drive into the most intelligent sensor in your system with condition-based monitoring. The VLT® series is now embedded with condition-based monitoring (CBM) functionality. This allows you to use your drive as a smart sensor to monitor the condition of your motor and application, detect early issues, and find solutions before they have an impact on the process.

VLT® Refrigeration Drive is now available with Modbus TCP

The VLT® Refrigeration Drive FC 103 extends its connectivity with PLC, Scada, and cloud thanks to the VLT® Modbus TCP MCA 122 communication option card. Thanks to this additional connectivity possibility and the innovative functions dedicated to refrigeration applications, the VLT® Refrigeration Drive integrates many features required in Industry 4.0. In addition to functional data exchange, sophisticated latest-generation algorithms can predict system malfunctions.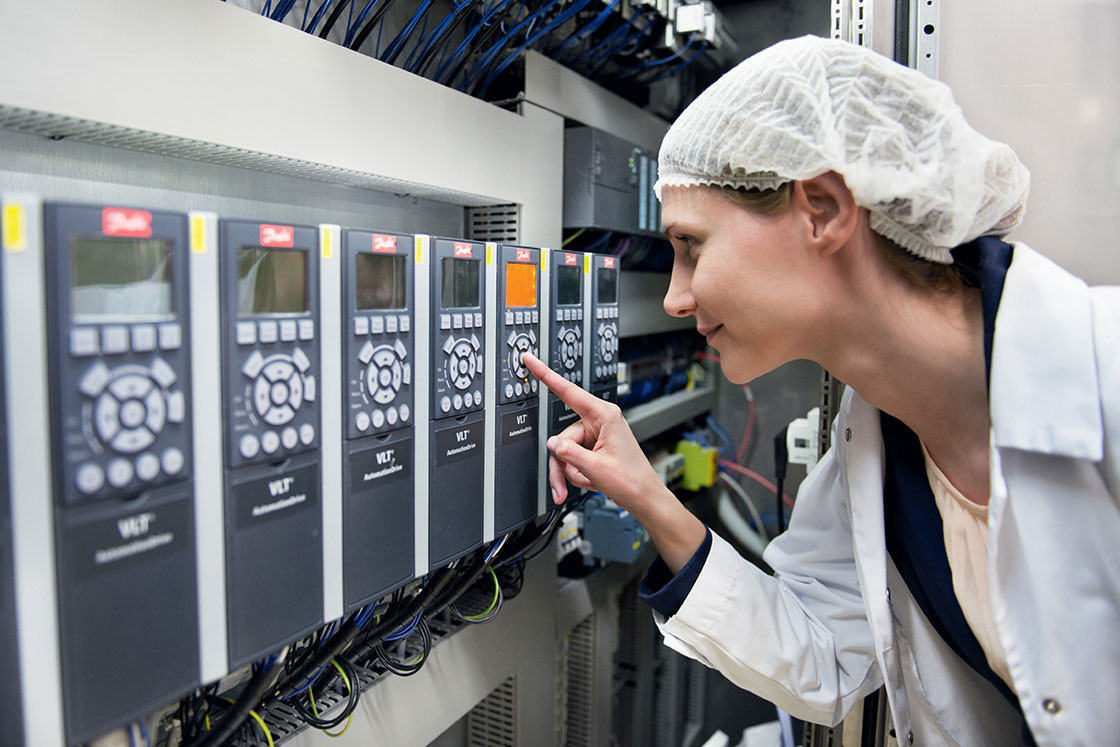 What is an AC drive
AC drives play a major and very necessary role in modern, everyday life. Find out how Danfoss AC drives are helping to make the world and our way of living more sustainable.
Training
Keep up to date on opportunities to improve your personal knowledge and skills. Learn about trends, methods and features that save additional energy, increase product quality or decrease process downtime. Our standard or customized trainings are ideal for personnel at any level.
Events
Coming soon...
Coming soon...