Every city can become smarter and more livable

Urban efficiency is the key to sustainable growth
The UN Department of Economic and Social Affairs has estimated that by 2050, the world's population will reach about 9.8 billion – nearly 70% of whom will live in cities.
And the cities are what we need to focus on to reach the goals of the Paris agreement, which sets out a framework to keep global warming below 2 degrees Celsius. 
Our cities are the main drivers of the world's economic output, but they are also massive consumers and account for 60-80% of energy consumption and 75% of carbon emissions. Urban efficiency is the most effective way to turn the challenges of our cities into opportunities. We have the technologies to harvest the benefits of urbanization, and this site offers an insight into already implemented solutions – getting more, while using less.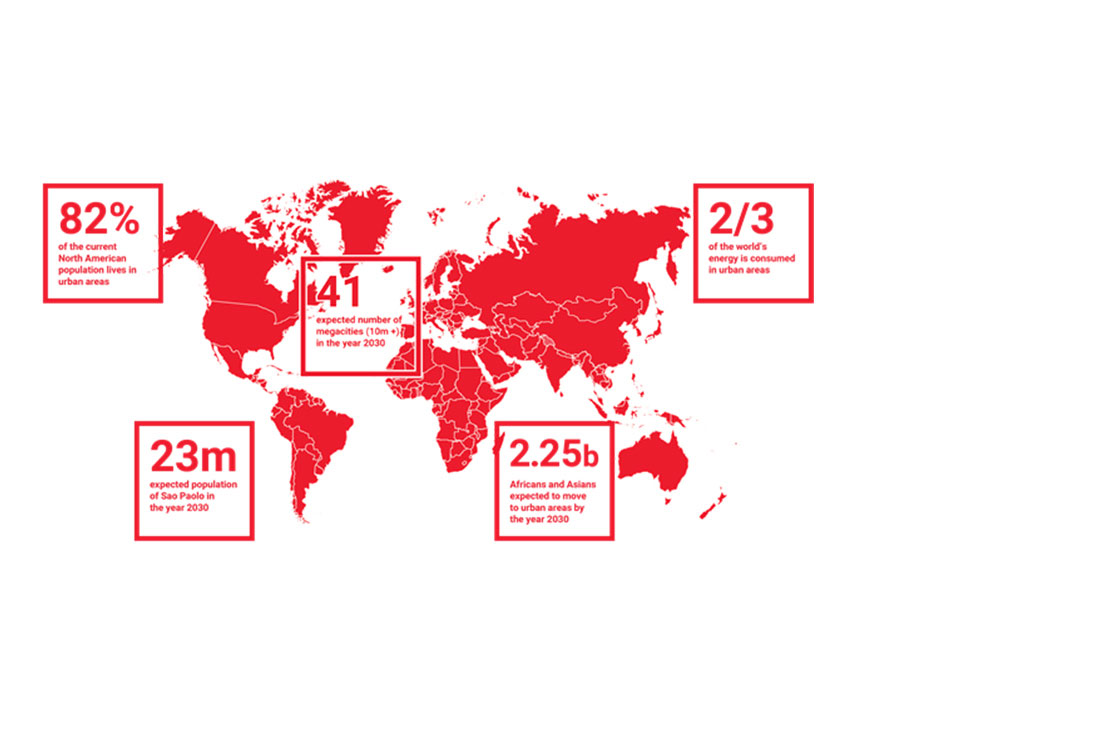 Key urbanization challenges
Approximately 200,000 new urban dwellers every day.
In 1950 two-thirds lived in rural areas. By 2050, two-thirds will live in cities.
Buildings account for 40% of the total energy consumption.