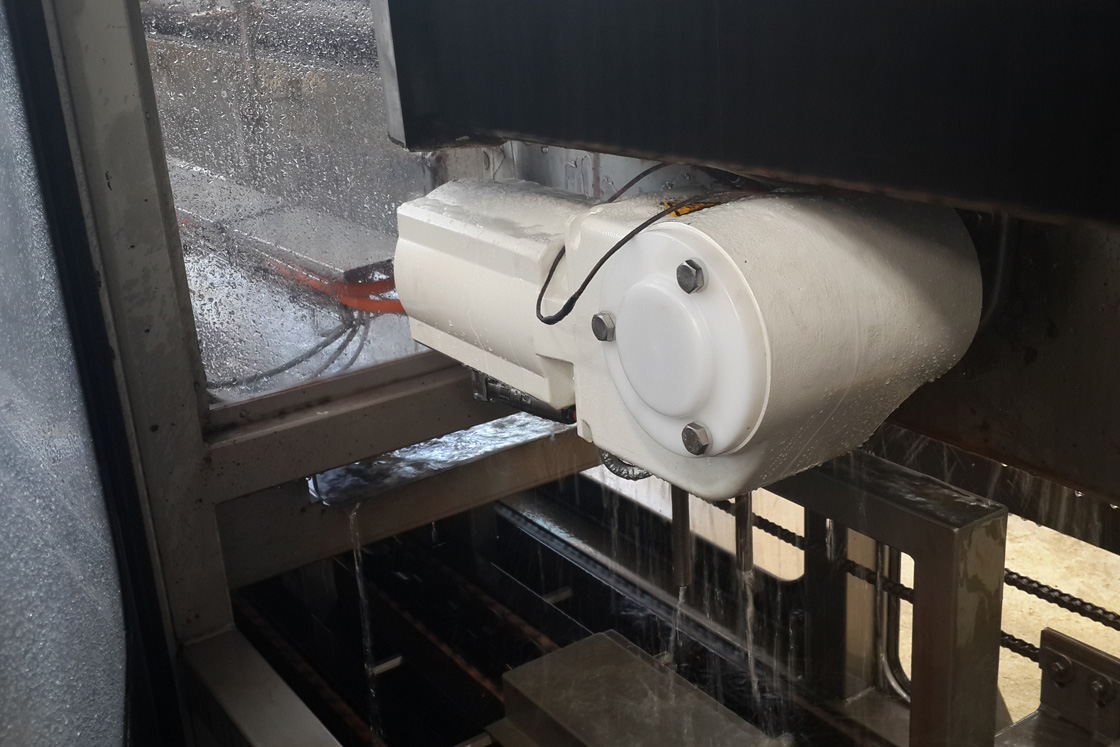 Efes Pilsen is a brand of Anadolu Efes, one of the large players in the beverage industry, with ambitious targets in operational efficiency and sustainability. Efes Pilsen breweries in Turkey have achieved energy savings of up to 63% after upgrading their conveyor lines. They replaced old gear motors with Danfoss VLT® FlexConcept®, which incorporates VLT® OneGearDrive®. The payback time of the investment is only 10 months.
Anadolu Efes aims to reduce its carbon footprint through smarter use of energy resources in all operations. To achieve this goal, Danfoss Drives Turkey has supported Anadolu Efes with the introduction of the VLT® FlexConcept®, a flexible, highly-efficient conveyor drive system, incorporating the VLT® OneGearDrive®. So far, 26 VLT® OneGearDrive® units are installed in four Efes Pilsen plants in Turkey: Ankara, Istanbul, Izmir, Adana.
This story will focus on the upgrades at the Ankara and Adana plants. And even more projects are on the drawing board, as Anadolu Efes and Danfoss Drives work together towards creating a better tomorrow driven by drives.
Savings in energy and maintenance costs at the Ankara plant
At the Efes Pilsen Ankara plant, 16 old gear motors running bottling lines were replaced by VLT® OneGearDrive® units. Featuring a permanent magnet (PM) motor, which is a 3-phase synchronous non-salient motor, the VLT® OneGearDrive® achieves up to 89% efficiency. This efficiency rating exceeds the IE4 Super Premium Efficiency class. It operates at high torque, and it features a compact motor frame size.
Measurements made on the conveyor line before the retrofitting project convinced Erdil Tengiz and Fehmi Can, Electrical Maintenance Engineers at Efes Pilsen Ankara, of the efficiency of the VLT® OneGearDrive®. "We made comparative measurements between the existing system and the Danfoss VLT® OneGearDrive® on the same conveyor, in the same position and with the same loads. In the existing system, the measured current was 1.6 amps, and with the VLT® OneGearDrive® 0.6 amps. This leads to energy savings of 63%. It was easy for us to make up our minds. Once installed, the VLT® OneGearDrive® now helps us to meet our target of smarter use of energy resources," they explain. 
Thanks to retrofitting, the need for maintenance and the number of drive variants needed in stock as spare parts is reduced. "Reduced maintenance and operating costs, and fewer production losses improve our overall efficiency. 
The VLT® OneGearDrive® also takes up less space than the old gear motors and gear boxes," Erdil Tengiz and Fehmi Can say. "We have not experienced any problems. We are already planning future installations," they conclude. 
No more motor corrosion on the bottle-washing line
Corrosion is the enemy of gear motors. Corrosion increases maintenance needs leading to production losses. This is what happened at the Efes Pilsen Adana plant, where the gear motor on a washing line of empty bottles needed replacing every single year. After retrofitting the line with one VLT® OneGearDrive® unit, featuring a high protection rating of IP69K, maintenance needs and costs have decreased dramatically. 
"The VLT® OneGearDrive® improves our operational efficiency, flexibility, and work safety. We have achieved 60% energy savings compared to the old system, which is impressive and provides us with competitive edge. 
The hygienic design of the unit helps maintain the high quality of our products", says Yuksel Koşar, Electrical Maintenance Foreman at Efes Pilsen Adana plant. 
Benefits in a nutshell
Huge energy savings.
Short payback time of 10 months.
Long service life. 
The VLT® OneGearDrive® decreases maintenance needs, costs, and production losses. Oil change of the gear box is required only once every 35,000 operating hours. That is approximately once every 7 years.
Reduced inventory costs. 
The VLT® OneGearDrive® and the VLT® FlexConcept® enable maximum flexibility with a minimum number of unit variations such as motors, gear unit sizes or AC drives. VLT® FlexConcept® enables up to 70% reduction in variants.
Watertight construction.
The VLT® OneGearDrive® can be cleaned down quickly and easily, so the brewery saves time, and costs of water and detergents.
EHEDG certification.
With its high compliance level, the VLT® OneGearDrive® is eminently suitable for installation in Europe and in the USA.
The VLT® OneGearDrive® complies with the rules of the European Hygienic Engineering & Design Group (EHEDG). EHEDG dictates strict specifications and guidelines for the comprehensive, proactive protection of food from contamination with bacteria, fungi, and yeasts during processing.
The VLT® OneGearDrive® also complies with the rules of the Food and Drug Administration (FDA or USFDA), a federal agency of the United States Department of Health and Human Services.
About Anadolu Efes 
Founded in Turkey in 1969, Anadolu Efes produces and markets beer, malt and non-alcoholic beverages to over 70 countries over a wide geo-graphical area including Turkey, Russia, the Commonwealth of Independent States (CIS), Europe, Central Asia, and the Middle East. 
Anadolu Efes has been the Turkish market leader since the 1980s and operates globally, exporting 75% of its production. In terms of sales volume, it is the 6th largest brewer in Europe, and the 11th largest in the world. Anadolu Efes is one of the key players in its region, with a total of 15 breweries, six malt production facilities and one hops processing facility. Its operations extend across Turkey, Kazakhstan, Russia, Moldova, Georgia, and Ukraine.