Nuvera Fuel Cells solutions successfully support many applications such as replacing battery packs of electric forklifts, converting big port trucks from diesel to hydrogen, and electrical mobility for buses. In the innovative laboratory of Nuvera Fuel Cells, the VACON® NXP series contributes to evaluating the performance of E-45 and E-60 fuel cell engines for electrical mobility under authentic conditions.

Electric mobility
Learn more about hydrogen fuel cells for compact bus engines
Fuel cells are heavily penetrating the electrical transportation market at different levels, in particular high-power vehicles such as buses, delivery vans, trucks and port equipment. These applications require highreliability components and must be able to perform, even under the most demanding environmental conditions. The aim to achieve maximum reliability and efficiency led Nuvera Fuel Cells to develop an innovative laboratory to stress its fuel cell products designed for the mobility market. Nuvera Fuel Cells is a subsidiary of the Hyster-Yale Group focused on power generation module development made from on PEM (Proton Exchange Membrane) fuel cells. Fuel cells based on metal bipolar plates rather than graphite ones guarantee better performance in terms of efficiency, robustness and volume.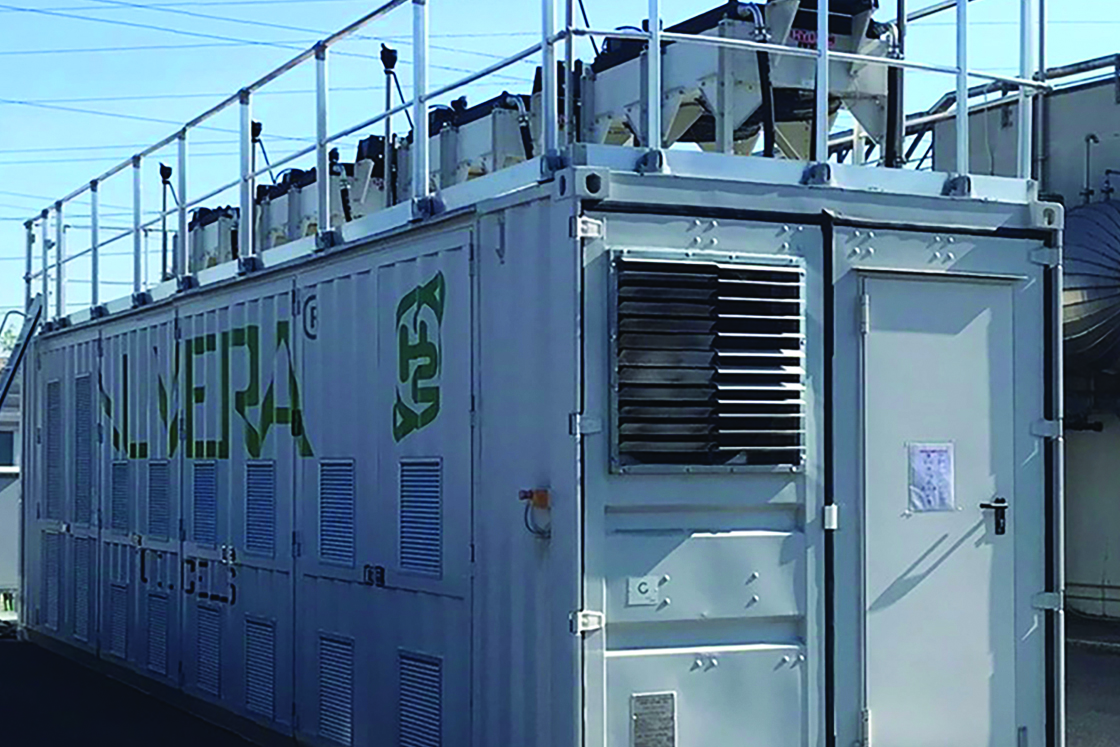 A laboratory in a container
To create an experimental lab infrastructure directly connected to the SIAD hydrogen production plant, Nuvera Fuel Cells decided to engineer a container capable of hosting up to eight power generator engines during testing.
Paolo Zucchi says: "It hasn't been an easy task to fit everything we needed inside a container. We wanted eight test benches, flexible and independent from each other, capable of safely running 24 hours a day, 7 days a week, under authentic conditions. The necessary hydrogen is taken through a dedicated piping from the SIAD production plant next to it, properly regulated and then distributed inside the container to the eight power generator engines, compliant with the applicable safety standards. The most demanding task of the project has been the one related to the power management.
We were looking for AC drives that were not only compact enough to fit inside the limited available space but also flexible and most importantly, suited for this application. In fact, since we had to fully test the behavior of our products, we didn't want to manage uncertainties or issues related to the electrical power equipment while running the tests. We found the solution in the Danfoss AC drives family, which had already been used with great satisfaction by our colleagues in Hyster-Yale in The Netherlands. They used AC drives to develop a solution for converting a diesel port truck into a fuel cell-powered one."
Paolo Zucchi, Engineering Manager of Nuvera Fuel Cells, explains:
"In Nuvera, we have developed solutions for electrical mobility based on fuel cells with compact engines providing 45 kW and 60 kW net power output, making them very appealing for mobility applications. In order to optimize these products and guarantee a maximum level of reliability, we've decided to run long-term durability testing on our fuel cell engines in an experimental laboratory located inside the industrial site of SIAD S.p.A., near Bergamo, Italy, where hydrogen is produced. Our new lab infrastructure will give us the possibility to optimize our products on the basis of power cycles simulating the real vehicle application of our final customers."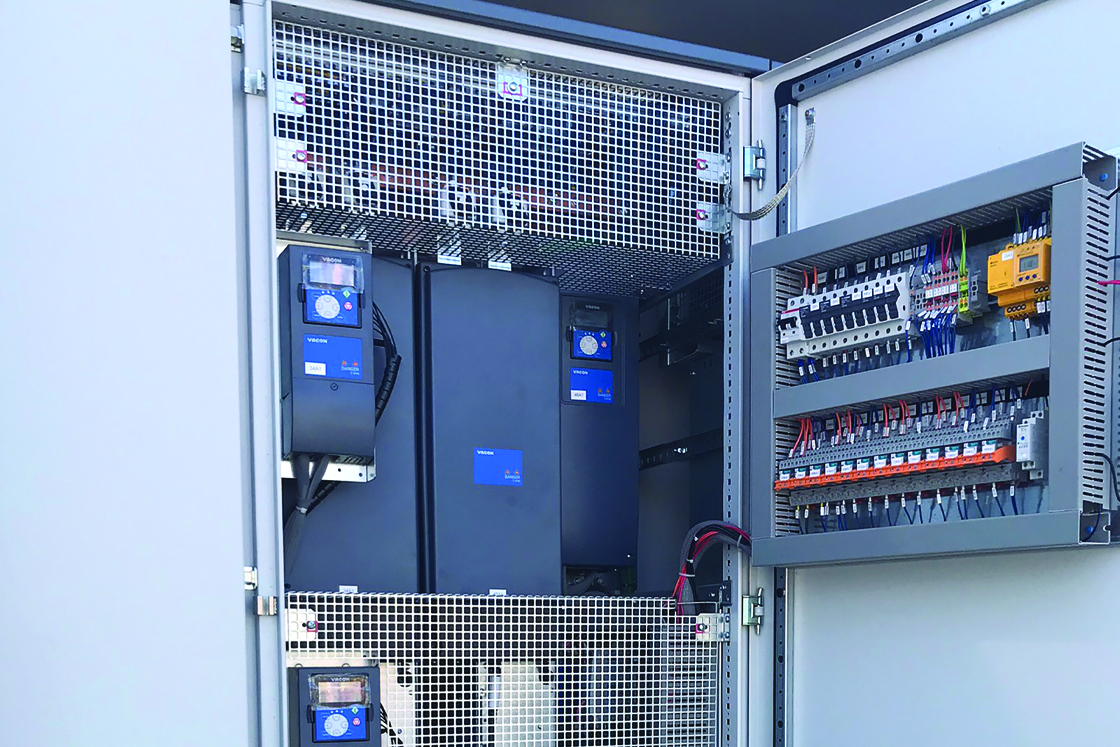 Sustainable test procedures thanks to energy recovery
Power control in the lab adapts voltage level delivered by the fuel cells, which varies according to the power of the load and current delivered. It must also guarantee the full energy recovery of the electricity generated during the test cycles, returning it to the grid.
"Energy sustainability was another essential requirement of the project," underlines Fabio Nassi, who is the electrical engineer that followed the project for Nuvera, "therefore, thanks to the expert support of Danfoss Drives engineers, we have developed a configuration for maximum flexibility in defining the test cycles to which our generator modules are subjected as well as the complete recovery of the produced energy."
The same solution is replicated eight times, once for each fuel cell. Each test station is independent from the others and the test equipment allows Nuvera to test both 45 kW and 60 kW generator modules, as well as any other Nuvera Fuel Cells developed in the future with the same class.
Complete plug-and-play delivery
The electrical cabinets were supplied directly by Danfoss, who oversaw construction and commissioning together with its partners. "A single point of contact for the construction of the electrical panels was of great advantage. Danfoss Italy proved to be of great help during the optimization phase of the project, but they also took care of the practical implementation, delivering electrical cabinets already tested and installed in plug-and-play solutions to the construction site", comments Mr. Zucchi. "Furthermore, since all the AC drives are of the same range, we were able to use the same programming and management environment for their configuration and monitoring, with a clear saving in training time."

Get on target in Power to X
Trust Danfoss solutions to get your business on target for a decarbonized economy Danfoss technology is a proven approach for reliable systems. We supply a range of products to support your electrolyzer offering.