ITALY: Thanks to new refrigeration techniques, today it is possible to make quality apples available to consumers all over the world. Regardless of the season, the apples maintain their freshness almost all year round.
The Rivoira Group is dedicated to fruit production and trade. It is among the leading operators in this sector, excelling in production, storage, and processing of apples. At its Verzuolo site, there are more than 70 cold storage rooms, which allows Rivoira to store up to 70,000 tons of product every year. The numerous storage systems were all built by Gaudino Refrigerazione, a leading OEM in the industrial refrigeration sector and a pioneer of ammonia-based solutions (R717).
All modern refrigeration plants run on an indirect refrigeration system, using ammonia refrigerant in the primary circuit and glycol as an intermediate fluid. Modulating valves control the air outlet temperature from the air coolers precisely. Furthermore, Gaudino has developed a platform for data acquisition, enabling them to offer preventive and predictive maintenance services tailored to the needs of the customer.
In 2022, Rivoira Group needed to expand its cold room storage capacity and turned to Gaudino Refrigerazione to optimize these refrigeration systems.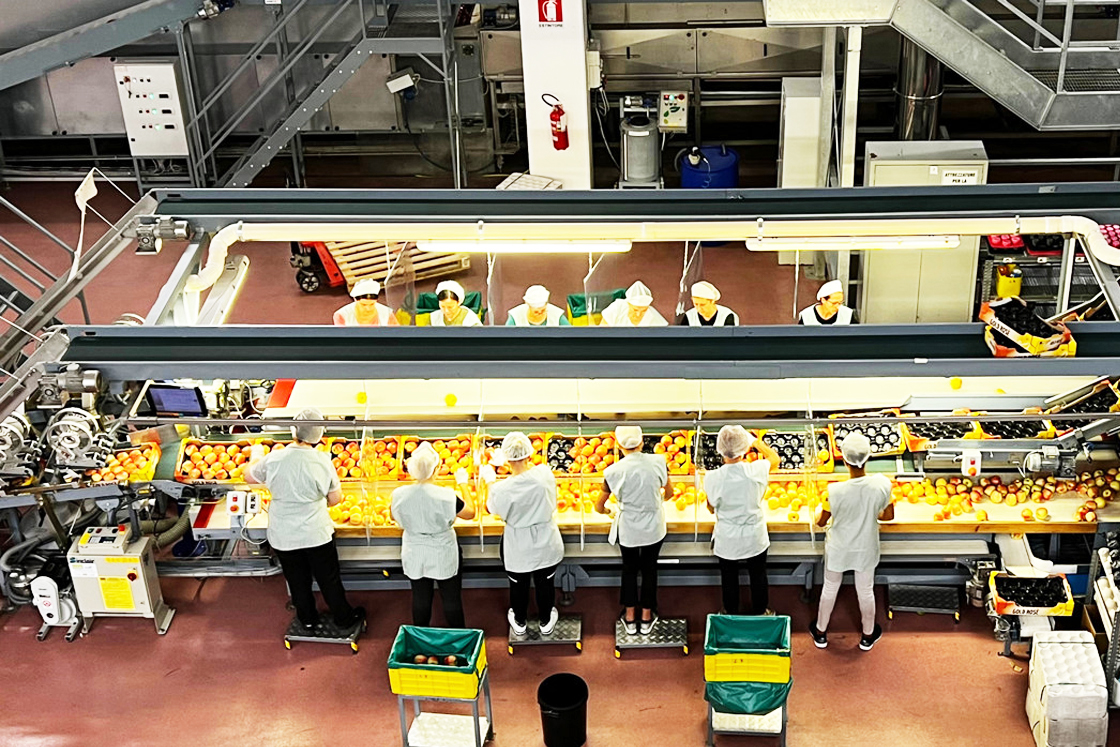 The challenge: Uninterrupted cooling
The apple harvest season typically begins in mid-summer and extends into late autumn. Farms deliver their harvest to the Verzuolo headquarters, where the apples are checked and sorted in the various storage warehouses.
The portion of the harvest destined for long-term conservation is stored in cold rooms with a controlled atmosphere. Here, oxygen content is reduced to about 1% and the temperature maintained at about 0–2° C. These conditions ensure the imperishability of the fruit without altering its organoleptic characteristics. Consistent and reliable cooling is the main challenge in cold rooms such as these. It is vital to avoid unexpected blockages of the refrigeration system, which could result in huge product damage or loss.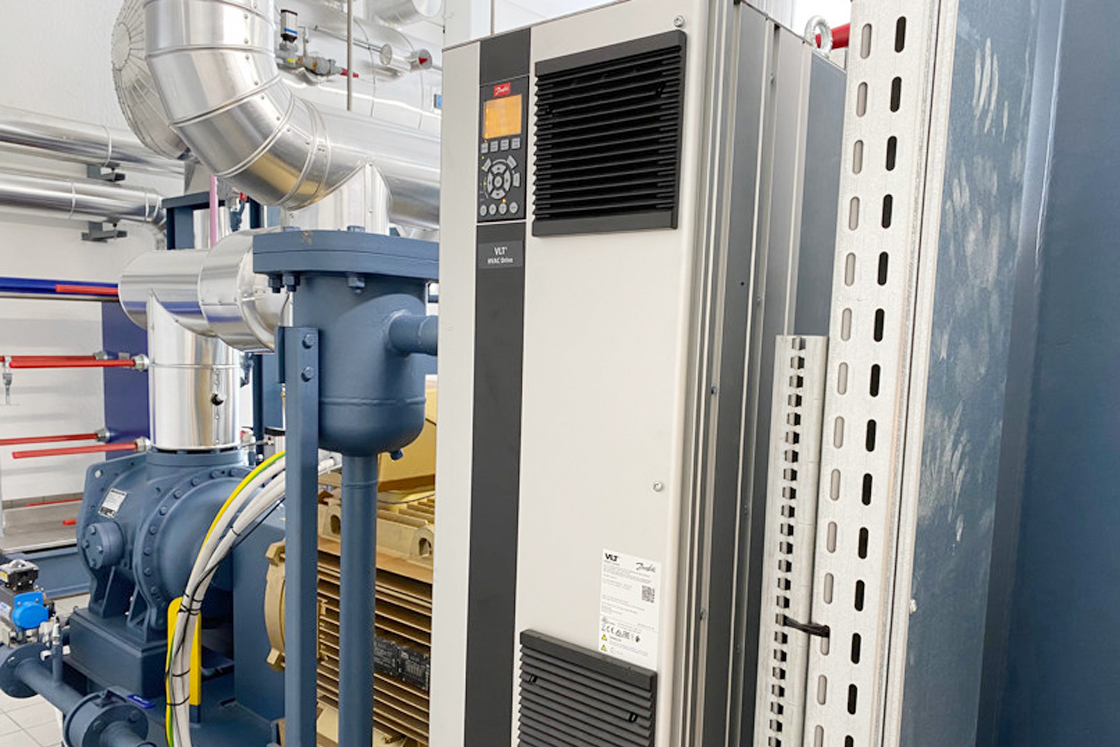 The solution: The central role of intelligent drives
The refrigeration experts at Gaudino Refrigerazione created a refrigeration system for Rivoira Group. This system serves 7 cells where two compression units have been installed, both equipped with high efficiency drives from the VLT® HVAC Drive FC 102 family. The drives are equipped with condition-based monitoring functionality and DrivePro® Remote Monitoring service. This configuration enables Rivoira to perform predictive maintenance, which ensures absolute reliability of the refrigeration system while simultaneously reducing maintenance costs.
The integrated condition-based monitoring (CBM) functionality uses vibrational analysis of rotating components to provide operators with new monitoring and advanced diagnostic functions. The CBM solution is based on the data acquisition and processing capacity of the VLT® drives. In real time, these drives can correlate operating parameters (such as speed, current, and torque) with the data of other external variables coming from the field, for example from accelerometers.
The refrigeration system is also equipped with a customized DrivePro® Remote Monitoring system. Cloud-based technology gives Gaudino Refrigerazione engineers 24/7 access to detailed drive information for 3 applications. These applications are: an evaporative condenser, a suction separator, and a 15,000 liter inertial and pumping tank for glycol. This capability allows them to monitor, analyze performance, and keep production running while minimizing unplanned downtime. The system promptly sends a warning if a fault arises, enabling the service team to act immediately.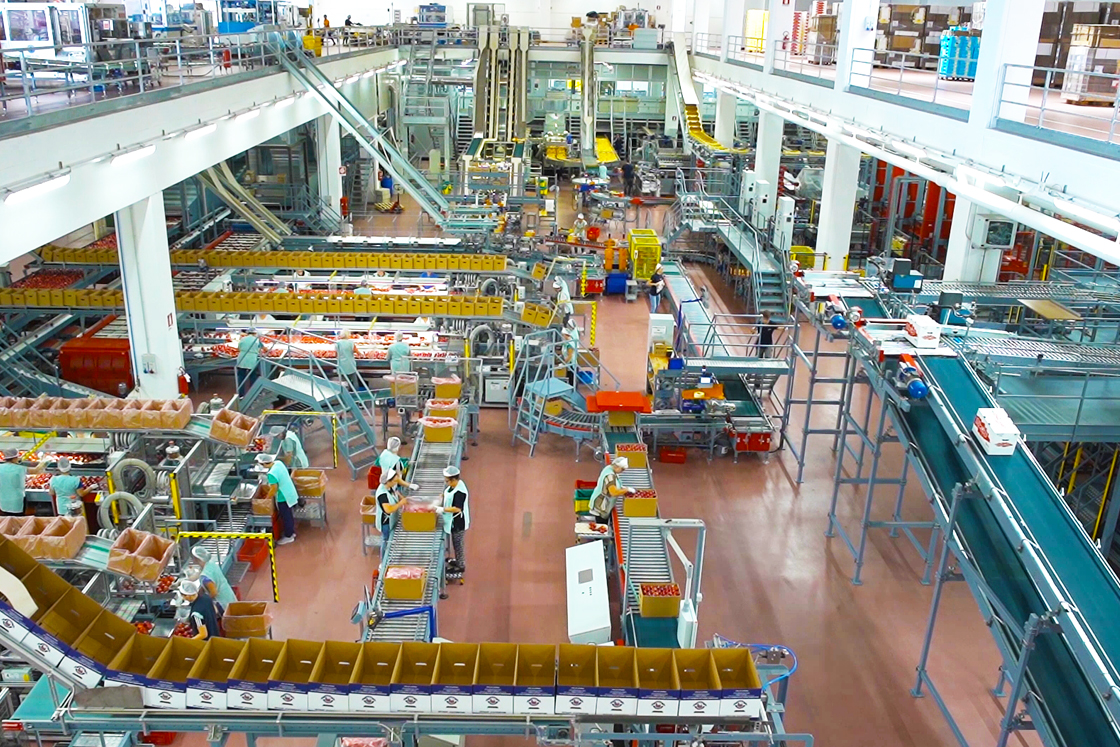 The outcome
For the Verzuolo plant, accelerometers were mounted on the electric motor of the screw compressors, the oil pump motor, and the evaporative condenser fans, which are connected to the analog signal acquisition board of the VLT® HVAC Drive from Danfoss.
The data collected and processed by the VLT® drives is transmitted and stored in the cloud-based Gaudino Hub management platform, together with all other characteristic data for plant components and related maintenance activities. Using data centralized in the cloud and with the DrivePro® Remote Monitoring service, Gaudino and Rivoira can develop maintenance strategies which are based on increasingly customized and efficient conditions for each individual plant.
Danfoss products installed in this project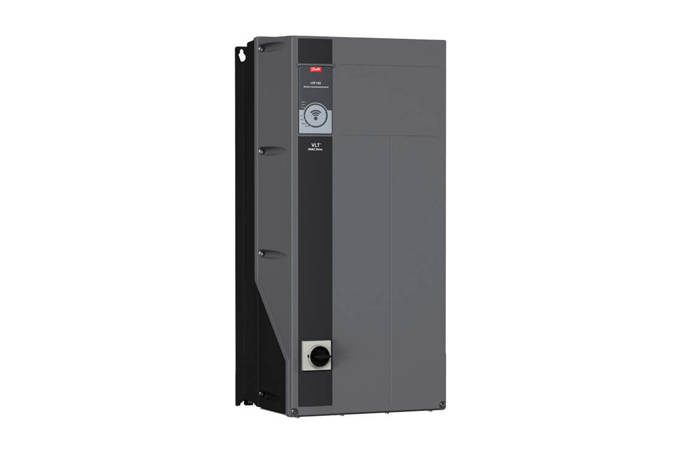 VLT® HVAC Drive FC 102
This tough and savvy FC102 drive enhances pump and fan applications in building management systems, and runs outdoors in most climates.
More case stories using condition-based monitoring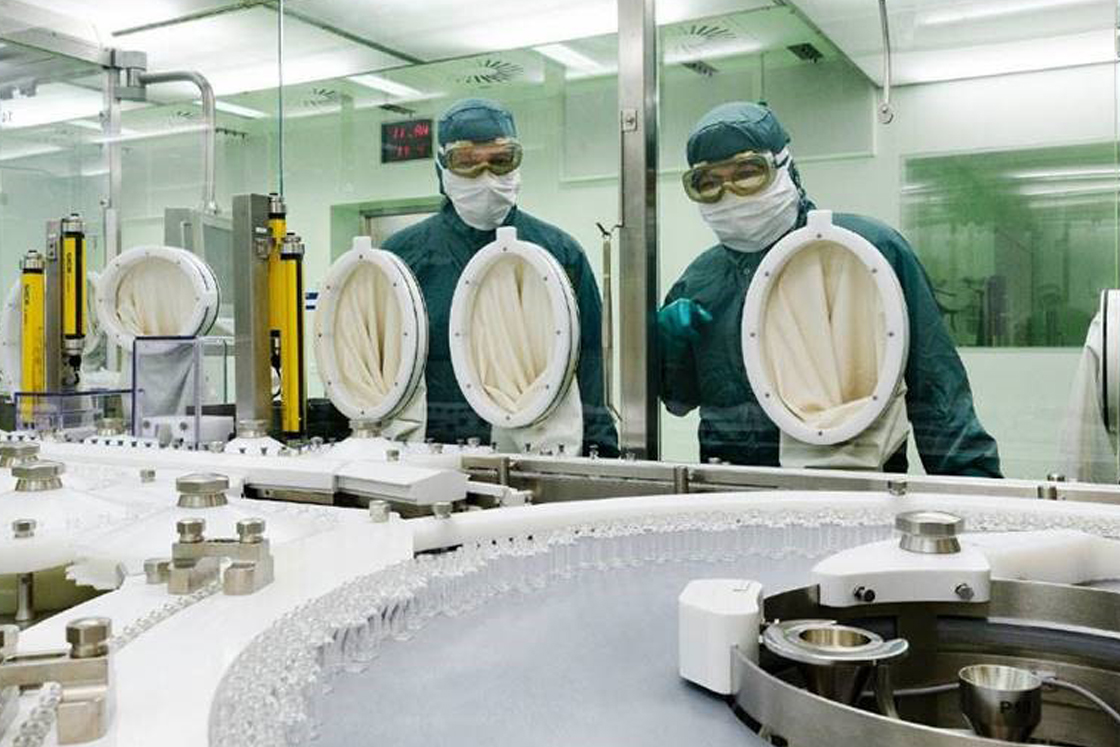 Driving maximum uptime in aseptic pharmaceutical production
DENMARK: A leading global
 pharmaceutical company was determined to find an intelligent HVAC solution to prevent downtime with real-time system monitoring and customizable instant alarms. Plus, the solution needed to fit within the organization's ambitious digitalization strategy. The solution: Danfoss VLT®.
More case stories about refrigeration