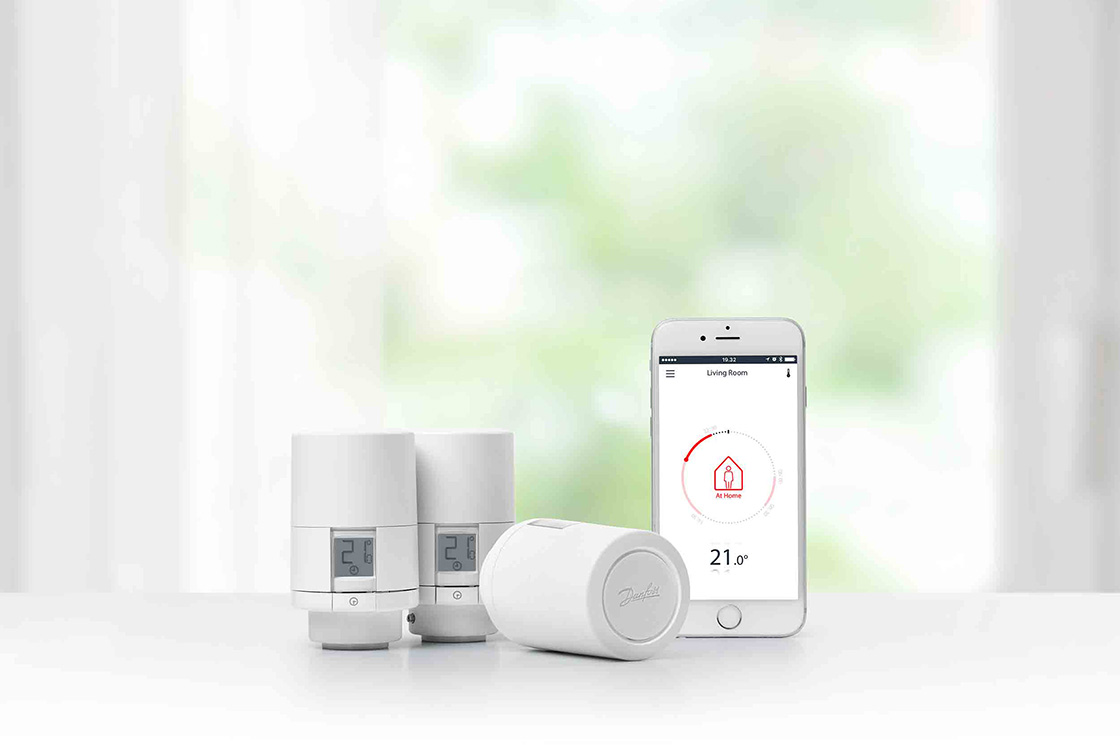 Danfoss Eco™ - the smart radiator thermostat with Bluetooth
Der Danfoss Eco ™ ist ideal für kleinere Haushalte oder zum Wechseln einzelner Heizkörperthermostate.
Danfoss Eco ™ ist Bluetooth-verbunden und über die App können Sie Ihren Thermostat aus 10 Metern Entfernung steuern.
Wenn Ihre Heizkörper Einlassventile haben, ist es naheliegend, diese durch Danfoss Eco ™ zu ersetzen.
Danfoss Eco wurde 2011 eingeführt und unter dem Namen Living Eco verkauft. Seit 2017 heißt der elektronische Thermostat Danfoss Eco ™.
Wissenswertes zum Danfoss Eco™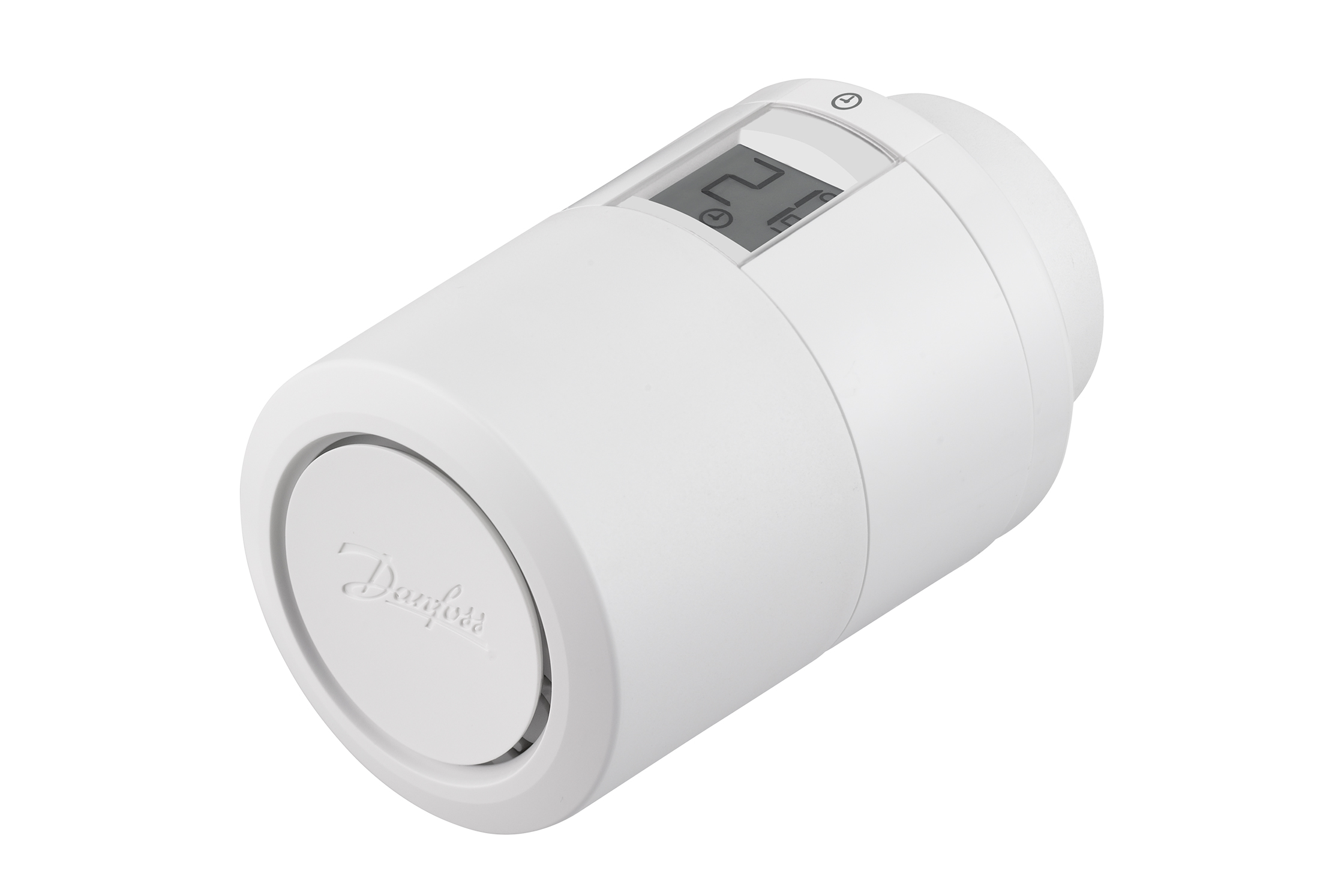 Danfoss Eco™ mit Bluetooth
Diese Version ist seit dem 08.2017 auf dem Markt -
Mit App-Steuerung über die Danfoss Eco ™ App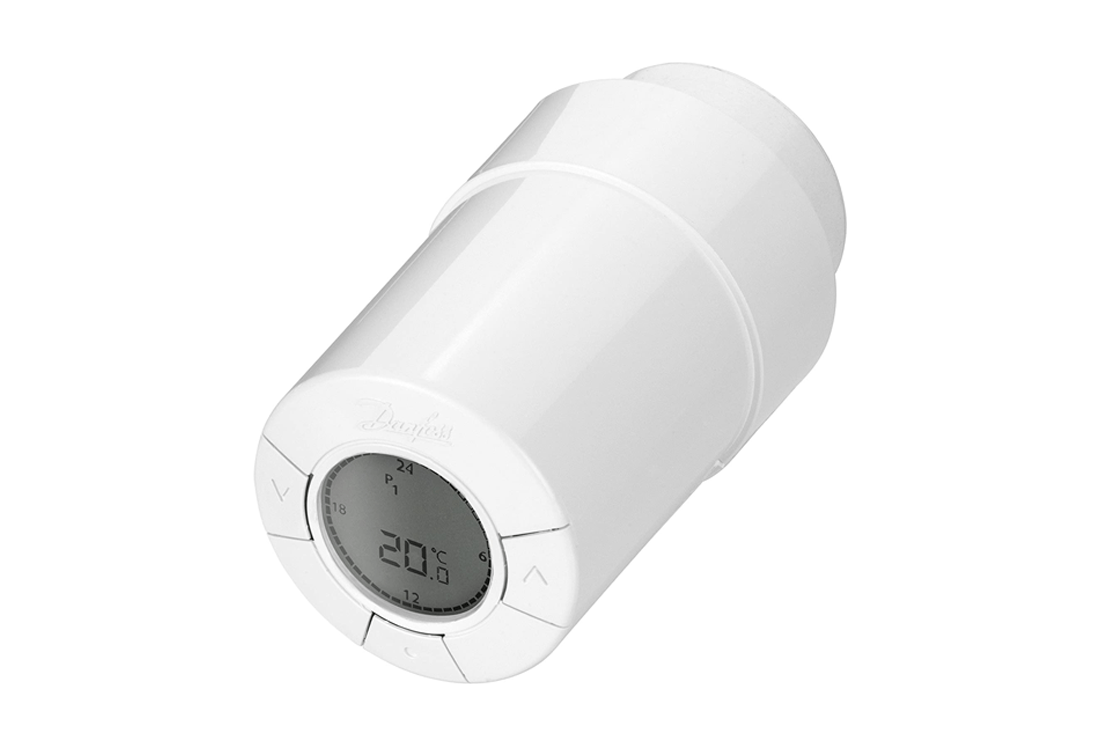 Danfoss Eco™ Version >1.63 und Version <1.27
Die Version >1.63 war im Zeitraum 08.2015 - 08.2017 auf dem Markt -> Abgesetzt
Die Version <1.27 war im Zeitraum 07.2010 - 08.2015 auf dem Markt -> Abgesetzt
Siehe Versionsnummer unter der Batterieabdeckung
4 einfache Installationsschritte und los geht's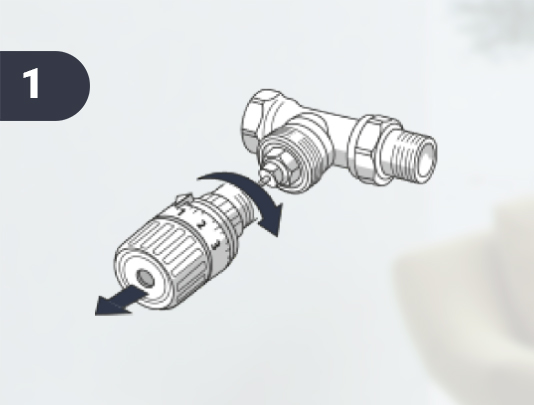 Abnehmen
Trennen Sie Ihren alten Thermostat vom Heizkörper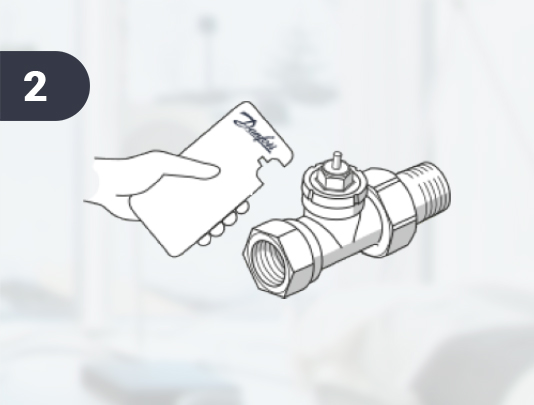 Adapter
Den korrekten Adapter zum Anbringen auf dem Ventil finden. Hierfür gibt es eine schöne Übersicht zum Herunterladen oder online ansehen.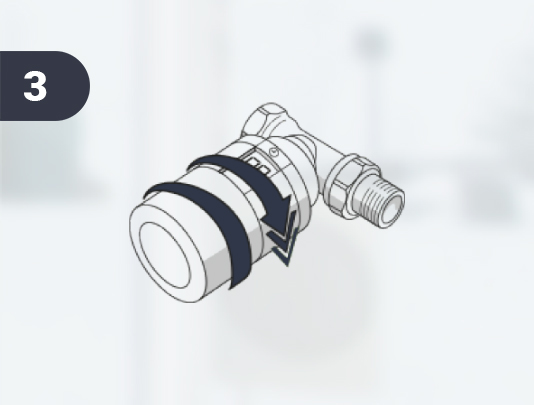 Den neuen Danfoss Eco™ anbringen
Bringen Sie den neuen Danfoss Eco™ thermostatkopf am Ventil an und drehen Sie bis Sie mehrere Klicks hören. Damit ist er eingerastet. Nach dem Bestätigen mit der App wird er komplett festgedreht.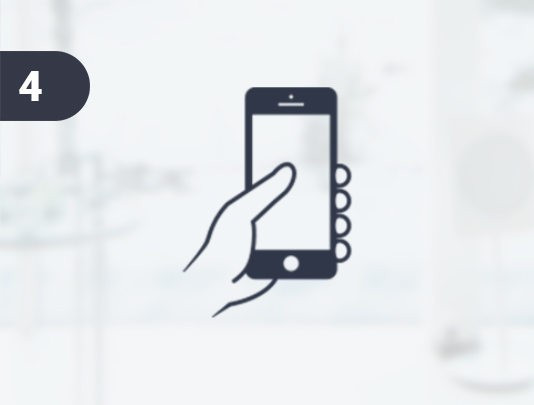 Danfoss Eco™ App herunterladen und verbinden
Danfoss Eco™ App herunterladen, öffnen und den Anweisungen zum Verbinden folgen. Jetzt können sie Ihre Temperatur je nach Zeitraum und Heizkörper planen.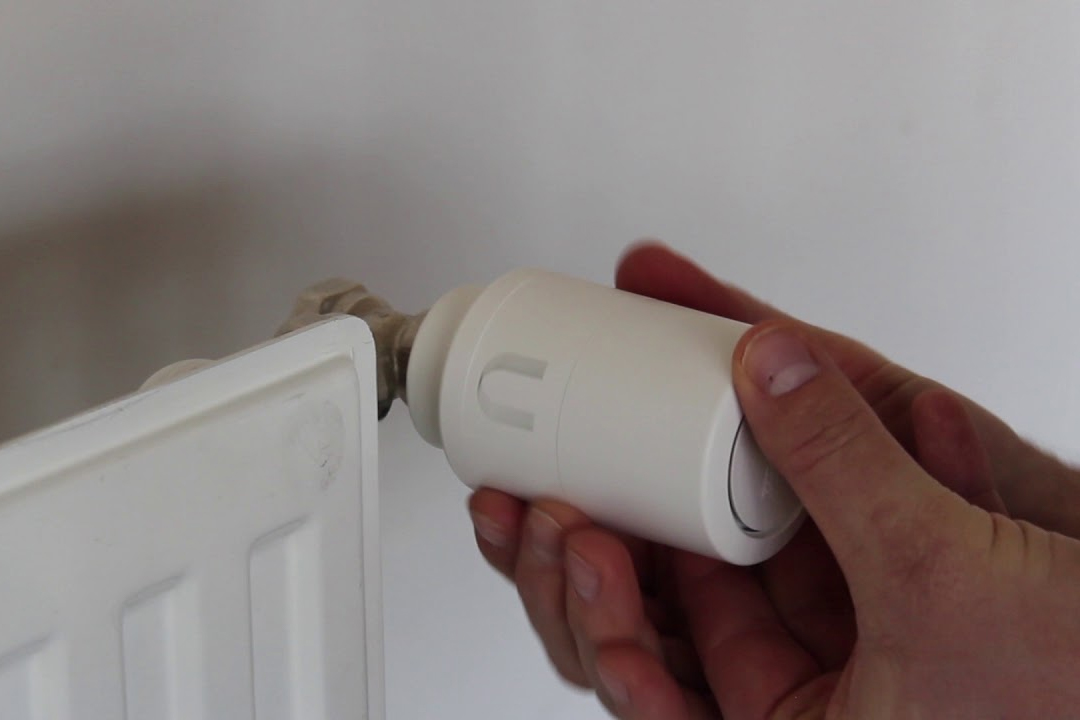 Installation des Danfoss Eco™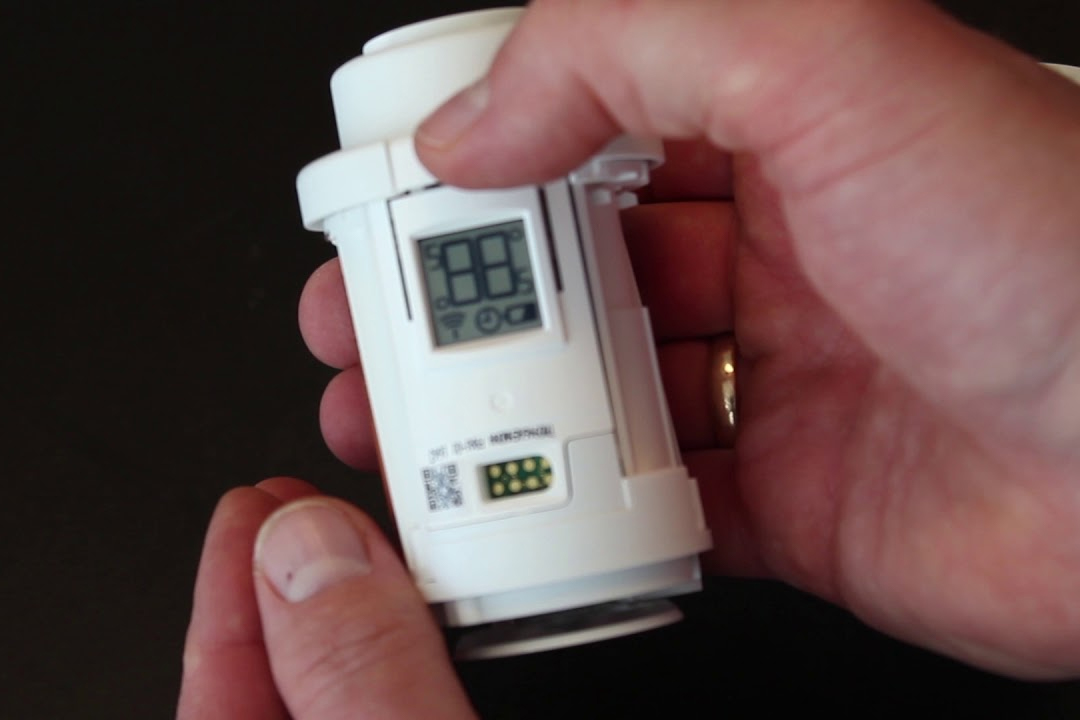 Resetten des Danfoss Eco™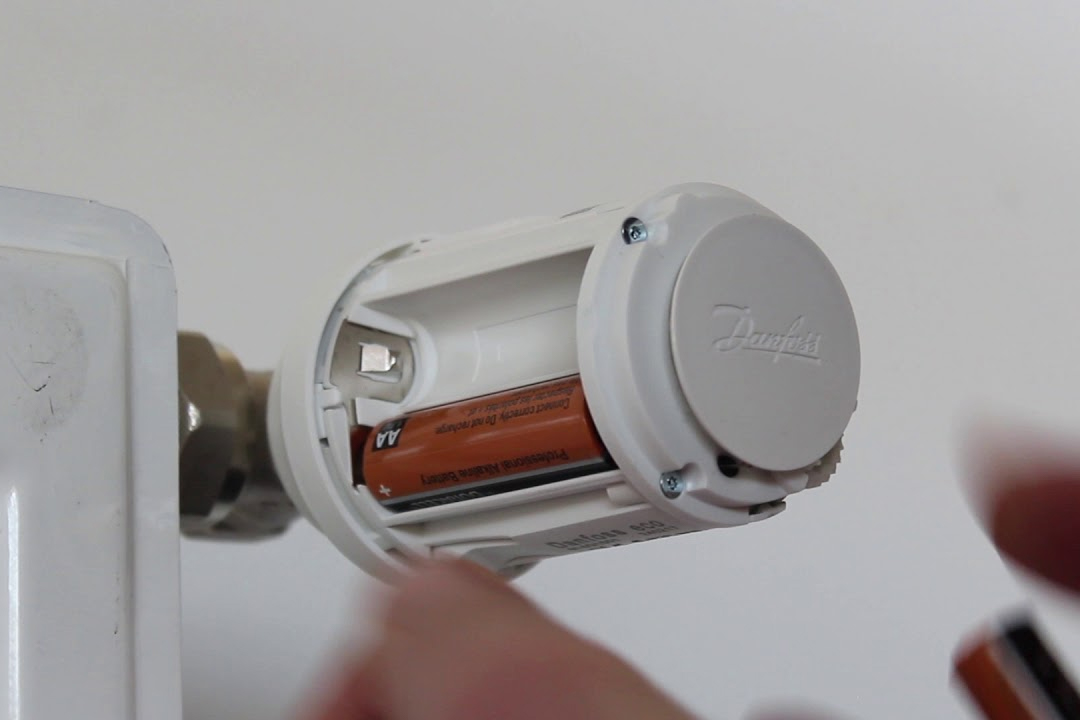 Batterien ersetzen im Danfoss Eco™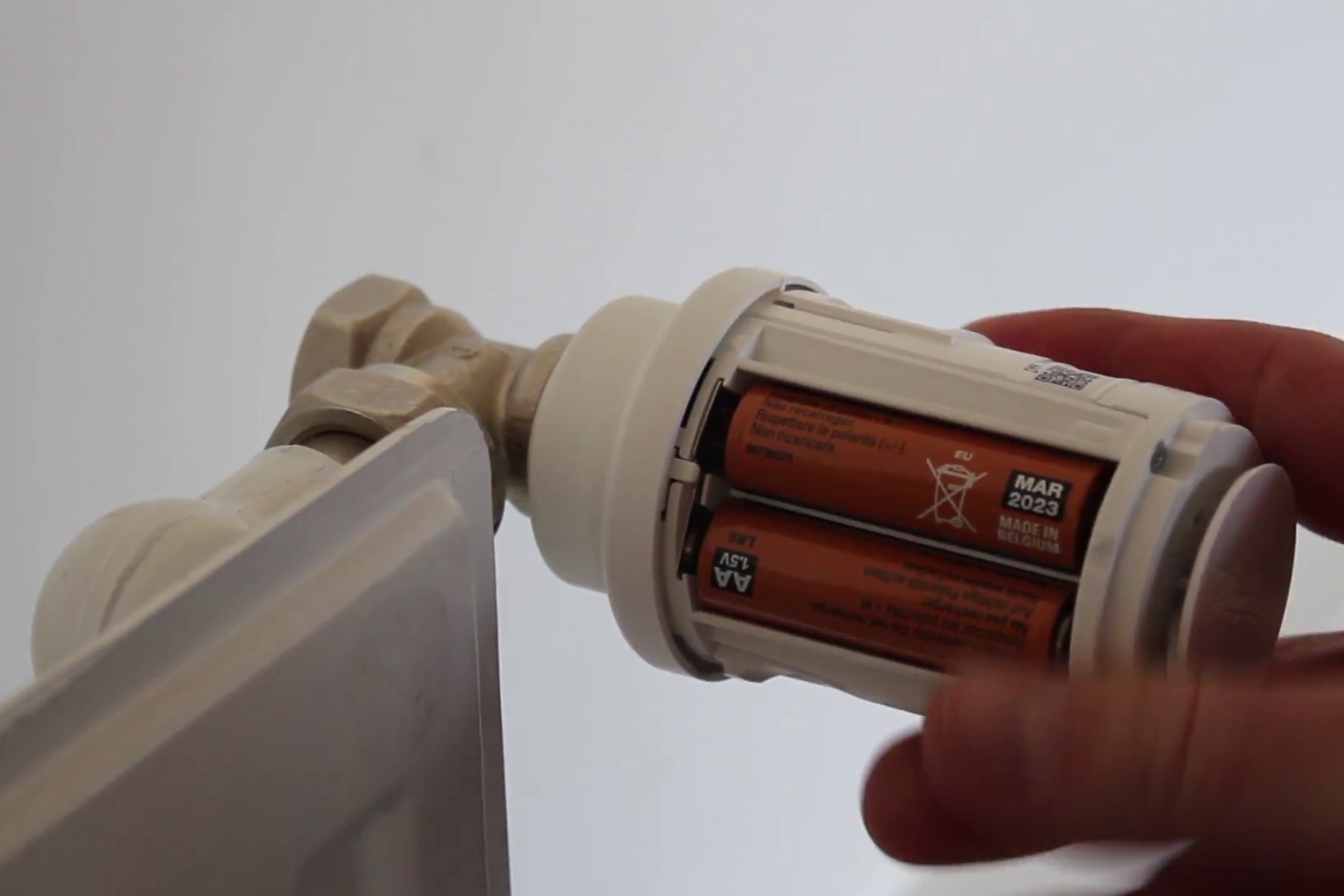 Dokumente

| Typ | Name | Sprache | Gültig für | Aktualisiert | Download | Dateityp |
| --- | --- | --- | --- | --- | --- | --- |
| Installationsanleitung | Danfoss Eco Instruction Manual | Rumänisch, Moldauisch, Moldawien | Mehrfach | 31 Jan, 2022 | 4.4 MB | .pdf |
| Installationsanleitung | Danfoss Eco Instruction Manual | Englisch | Mehrfach | 31 Jan, 2022 | 4.5 MB | .pdf |
| Installationsanleitung | Danfoss Eco Instruction Manual | Ungarisch | Mehrfach | 31 Jan, 2022 | 4.4 MB | .pdf |
| Installationsanleitung | Danfoss Eco Instruction Manual | Russisch | Mehrfach | 31 Jan, 2022 | 4.5 MB | .pdf |
| Installationsanleitung | Danfoss Eco Instruction Manual | Italienisch | Mehrfach | 02 Feb, 2022 | 4.4 MB | .pdf |
| Installationsanleitung | Danfoss Eco Instruction Manual | Estnisch | Mehrfach | 31 Jan, 2022 | 4.5 MB | .pdf |
| Installationsanleitung | Danfoss Eco Instruction Manual | Kroatisch | Mehrfach | 31 Jan, 2022 | 4.3 MB | .pdf |
| Installationsanleitung | Danfoss Eco Instruction Manual | Norwegische Bokmål | Mehrfach | 31 Jan, 2022 | 4.4 MB | .pdf |
| Installationsanleitung | Danfoss Eco Instruction Manual | Polnisch | Mehrfach | 31 Jan, 2022 | 4.5 MB | .pdf |
| Installationsanleitung | Danfoss Eco Instruction Manual | Niederländisch, Flämisch | Mehrfach | 31 Jan, 2022 | 4.4 MB | .pdf |
| Installationsanleitung | Danfoss Eco Instruction Manual | Spanisch, Kastilisch | Mehrfach | 31 Jan, 2022 | 4.4 MB | .pdf |
| Installationsanleitung | Danfoss Eco Instruction Manual | Litauisch | Mehrfach | 31 Jan, 2022 | 4.4 MB | .pdf |
| Installationsanleitung | Danfoss Eco Instruction Manual | Ukrainisch | Mehrfach | 31 Jan, 2022 | 4.5 MB | .pdf |
| Installationsanleitung | Danfoss Eco Instruction Manual | Finnisch | Mehrfach | 31 Jan, 2022 | 4.4 MB | .pdf |
| Installationsanleitung | Danfoss Eco Instruction Manual | Französisch | Mehrfach | 31 Jan, 2022 | 4.4 MB | .pdf |
| Installationsanleitung | Danfoss Eco Instruction Manual | Türkisch | Mehrfach | 31 Jan, 2022 | 4.5 MB | .pdf |
| Installationsanleitung | Danfoss Eco Instruction Manual | Slowenisch | Mehrfach | 31 Jan, 2022 | 4.4 MB | .pdf |
| Installationsanleitung | Danfoss Eco Instruction Manual | Tschechisch | Mehrfach | 31 Jan, 2022 | 4.4 MB | .pdf |
| Installationsanleitung | Danfoss Eco Instruction Manual | Dänisch | Mehrfach | 31 Jan, 2022 | 4.4 MB | .pdf |
| Datenblatt | Danfoss Eco™ — programmējamais radiatora termostats viedtālrunim 014G1001 014G1115 | Lettisch | Lettland | 24 Okt, 2022 | 4.1 MB | .pdf |
| Installationsanleitung | Danfoss Eco™ Electronic Radiator Thermostat (Instruction Manual) | Schwedisch | Mehrfach | 14 Dez, 2021 | 4.6 MB | .pdf |
| Installationsanleitung | Danfoss Eco™ Elektronischer Heizkörperthermostat | Deutsch | Mehrfach | 01 Feb, 2022 | 4.6 MB | .pdf |
| Installationsanleitung | Danfoss Eco™ Elektronisks radiatora termostats | Lettisch | Mehrfach | 31 Jan, 2022 | 4.4 MB | .pdf |
| Datenblatt | Danfoss Eco™ Programmable radiator thermostat for smartphone | Russisch | Mehrfach | 12 Okt, 2020 | 4.1 MB | .pdf |
| Datenblatt | Danfoss Eco™ Programmable radiator thermostat for smartphone 014G1001 014G1115 | Italienisch | Italien | 25 Okt, 2022 | 4.1 MB | .pdf |
| Datenblatt | Danfoss Eco™ Programmable radiator thermostat for smartphone 014G1001 014G1115 | Norwegische Bokmål | Norwegen | 25 Okt, 2022 | 4.1 MB | .pdf |
| Datenblatt | Danfoss Eco™ Programmable radiator thermostat for smartphone 014G1001 014G1115 | Rumänisch, Moldauisch, Moldawien | Rumänien | 26 Okt, 2022 | 4.2 MB | .pdf |
| Datenblatt | Danfoss Eco™ Programmable radiator thermostat for smartphone 014G1001 014G1115 | Litauisch | Litauen | 25 Okt, 2022 | 4.1 MB | .pdf |
| Datenblatt | Danfoss Eco™ Programmable radiator thermostat for smartphone 014G1001 014G1115 | Ungarisch | Ungarn | 24 Okt, 2022 | 4.2 MB | .pdf |
| Datenblatt | Danfoss Eco™ Programmable radiator thermostat for smartphone 014G1001 014G1115 | Isländisch | Island | 24 Okt, 2022 | 4.1 MB | .pdf |
| Datenblatt | Danfoss Eco™ Programmable radiator thermostat for smartphone 014G1001 014G1115 | Polnisch | Polen | 25 Okt, 2022 | 4.0 MB | .pdf |
| Datenblatt | Danfoss Eco™ Programmable radiator thermostat for smartphone 014G1001 014G1115 | Finnisch | Finnland | 24 Okt, 2022 | 4.0 MB | .pdf |
| Datenblatt | Danfoss Eco™ Programmable radiator thermostat for smartphone 014G1001 014G1115 | Englisch | Großbritannien | 21 Okt, 2022 | 4.1 MB | .pdf |
| Datenblatt | Danfoss Eco™ Programmable radiator thermostat for smartphone 014G1001 014G1115 | Estnisch | Estland | 24 Okt, 2022 | 4.0 MB | .pdf |
| Datenblatt | Danfoss Eco™ Programmable radiator thermostat for smartphone 014G1001 014G1115 | Dänisch | Dänemark | 24 Okt, 2022 | 4.0 MB | .pdf |
| Datenblatt | Danfoss Eco™ Programmable radiator thermostat for smartphone 014G1001 014G1115 | Französisch | Mehrfach | 24 Okt, 2022 | 4.0 MB | .pdf |
| Datenblatt | Danfoss Eco™ Programmable radiator thermostat for smartphone 014G1001 014G1115 | Russisch | Mehrfach | 05 Nov, 2020 | 4.1 MB | .pdf |
| Datenblatt | Danfoss Eco™ Programmable radiator thermostat for smartphone 014G1001 014G1115 | Kroatisch | Mehrfach | 21 Okt, 2022 | 4.1 MB | .pdf |
| Datenblatt | Danfoss Eco™ Programmable radiator thermostat for smartphone 014G1001 014G1115 | Bulgarisch | Mehrfach | 21 Okt, 2022 | 4.1 MB | .pdf |
| Datenblatt | Danfoss Eco™ Programmable radiator thermostat for smartphone 014G1001 014G1115 | Tschechisch | Tschechien | 24 Okt, 2022 | 4.0 MB | .pdf |
| Datenblatt | Danfoss Eco™ Programmable radiator thermostat for smartphone 014G1001 014G1115 | Niederländisch, Flämisch | Niederlande | 24 Okt, 2022 | 4.1 MB | .pdf |
| Datenblatt | Danfoss Eco™ Programmable radiator thermostat for smartphone 014G1001 014G1115 | Schwedisch | Schweden | 27 Okt, 2022 | 4.0 MB | .pdf |
| Datenblatt | Danfoss Eco™ Programmable radiator thermostat for smartphone 014G1001 014G1115 | Slowenisch | Slowenien | 26 Okt, 2022 | 4.1 MB | .pdf |
| Datenblatt | Danfoss Eco™ Programmable radiator thermostat for smartphone 014G1001 014G1115 | Portugiesisch | Mehrfach | 26 Okt, 2022 | 4.0 MB | .pdf |
| Datenblatt | Danfoss Eco™ Programmable radiator thermostat for smartphone 014G1001 014G1115 | Ukrainisch | Mehrfach | 27 Okt, 2022 | 4.2 MB | .pdf |
| Datenblatt | Danfoss Eco™ Programmable radiator thermostat for smartphone 014G1001 014G1115 | Slowakisch | Slowakei | 26 Okt, 2022 | 4.2 MB | .pdf |
| Datenblatt | Danfoss Eco™ Programmable radiator thermostat for smartphone 014G1001 014G1115 | Türkisch | Türkei | 27 Okt, 2022 | 4.1 MB | .pdf |
| Datenblatt | Danfoss Eco™ Programmable radiator thermostat for smartphone 014G1001 014G1115 | Spanisch, Kastilisch | Spanien | 26 Okt, 2022 | 4.1 MB | .pdf |
| Datenblatt | Danfoss Eco™ Radiator Thermostat Data Sheet | Englisch | Mehrfach | 21 Okt, 2022 | 4.1 MB | .pdf |
| Datenblatt | Danfoss Eco™, programmierbarer Heizkörperthermostat für Smartphones 014G1001 014G1115 | Deutsch | Schweiz | 21 Okt, 2022 | 4.0 MB | .pdf |
| Datenblatt | Danfoss Eco™, programmierbarer Heizkörperthermostat für Smartphones 014G1001 014G1115 | Deutsch | Mehrfach | 21 Okt, 2022 | 3.5 MB | .pdf |