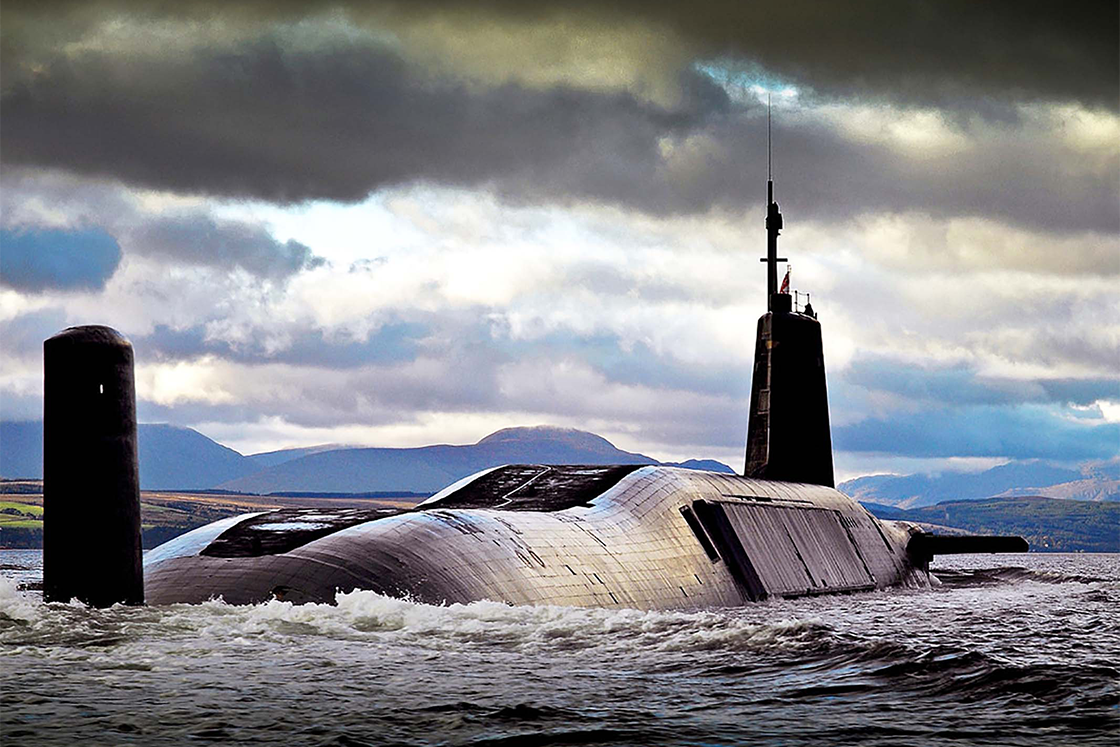 The Royal Navy's Vanguard class is a class of nuclear-powered submarines. When they were introduced in 1994 they relied on distillation systems to provide ultra-pure water for the reactors and all other water for operations. Twenty years on, the Royal Navy needed to update the system.
Salt Separation Services won the bid with a two-pass solution that featured Danfoss APP and PAHT pumps. The pumps' compact size-to-output ratios, flexible configurability, and proven reliability were all key to winning the bid.
The challenge: Supply the UK's nuclear submarines with ultra-pure and all other operational water – and live up some of the world's most stringent demands for marine applications
Capable of circumnavigating the globe 40 times without refueling, the UK's Vanguard class submarines are designed to meet some of the world's most demanding maritime standards. Commissioning,  development and upgrade  procedures are complex, meticulous – and all subject to intense scrutiny.
Since the class was introduced in 1994 the four submarines have undergone numerous modernization. One of the latest upgrades, which began in 2014, included revamping the original distillation plants for ultra-pure and operational water: the distillation systems had become difficult to support since so many components have become obsolete since commissioning.

Because space on-board a submarine is at an absolute premium, the compactness of the ultra-pure plant is of utmost importance. Operational reliability is also key, as the Trident system's "continuous at-sea deterrence" principle means that at least one of the Vanguard submarines is always on patrol and none is in port for long. Due to the challenging demands of submarine operations, the Royal Navy furthermore required that a prototype be built and tested to make sure that the new plants live up to very stringent noise, vibration, EMC and shock requirements.
The solution: A set of two-pass Danfoss APP/PAHT trains with small footprint, low noise, and high reliability
Salt Separation Services has demonstrated its ability and commitment to the Ministry of Defense and have undertaken numerous contracts for Royal Navy vessels. They were also an early adapter of Danfoss APP and PAHT technologies, having installed Danfoss pumps on other Royal Navy ships as well as in many other marine and land-based applications.
"Our previous experience with Danfoss APP pumps in naval seawater RO applications, coupled with their small physical size and the fact that they had existing shock-test evidence, meant that they were an obvious choice for this application," explains director Daniel Shackleton.
Salt Separation Services' engineers designed each submarines new RO plant as a pair of two-pass trains running in parallel, with each train using an APP 5.1 pump for the first pass, and a PAHT 20 for the second, ultra-pure pass. The first-pass HP pumps are mounted vertically, suspended on custom-manufactured bell housings, to reduce footprint. The final plant design is anything but standard, having been designed to fit precisely into the small space available on the submarine.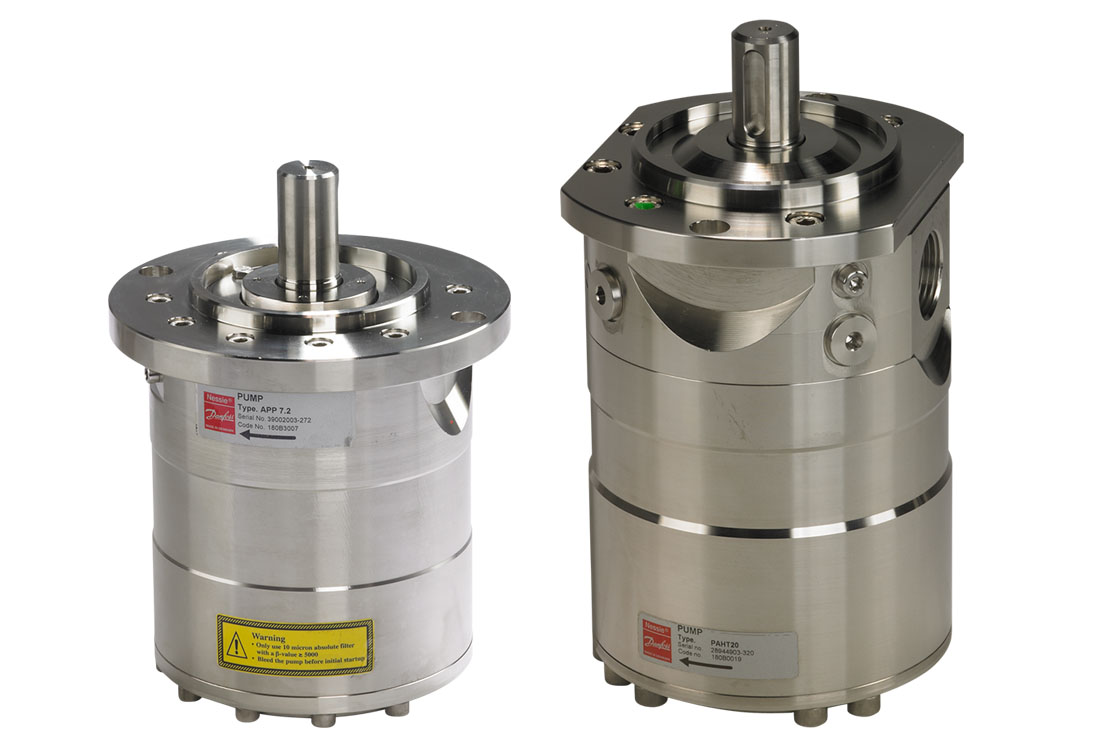 The results: Custom-designed prototype passes tests with flying colors – and is now ready for the first upgrade
Salt Separation Services won the bid in 2014 and has recently finalized all test procedures.
Now that the prototype has been approved, the plant for one of the Vanguard submarines has been manufactured on land, broken down into over 2000 parts, and is  scheduled to be re-assembled on-board one of the submarines  during 2018.
"This contract is a  good example of our approach at  Salt Separation Services," says  Shackleton. "We work closely with our customers to engineer solutions that meet very specific requirements. The specifications and design of these plants are unique, fitting exactly into the designated spaces and doing exactly what they are supposed to do. We rely on flexible, high quality components like Danfoss high-pressure pumps to get the job done – and so do our customers."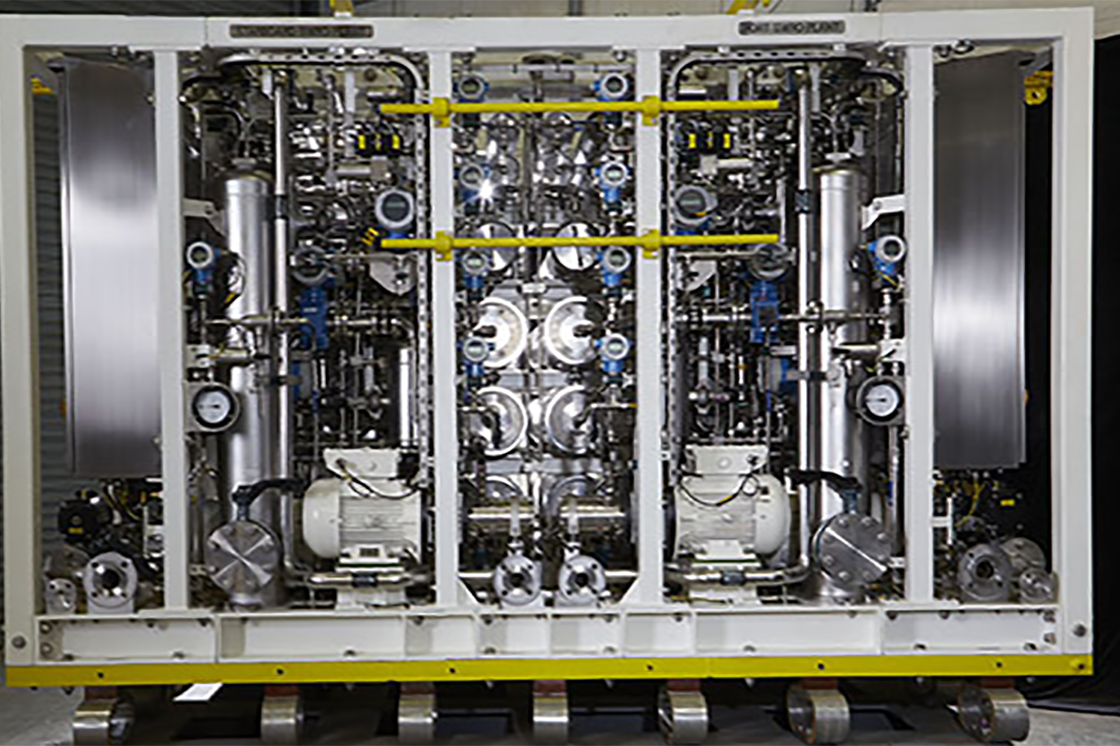 Download the case study as PDF
About Salt Separation Services
Salt Separation Services provides engineered water treatment solutions to a worldwide market. The company has designed, manufactured, installed and commissioned seawater reverse osmosis desalination plants for the royal navies of the United Kingdom, Australia and Malaysia, as well as many major cruise ship lines, and international customers in the offshore oil and gas industry. 
Established in 1990, Salt Separation Services is a privately-owned company with BS EN ISO 9001:2015 quality assurance accreditation. From its very beginning, Salt Separation Services has gained a reputation for manufacturing high-quality reliable equipment coupled with excellent spares and technical support. Salt Separation Services has more than ten engineers with offshore survival certification – enabling the company to provide offshore service and technical support at short notice. For more information, visit http: //www.saltsep.co.uk/
Related product