Say hello to Ally™ - our brand new family member
Danfoss Ally™ gives you all the benefits of a full-blown smart heating system – in a simple easy-to-use app.
With Danfoss Ally™ you get full control of your radiator and hydronic floor heating as well as your heating bill.
From virtually anywhere and at any time whether you're at home or on the go. 
Why choose Danfoss Ally™? Watch the video and find out why and how.

Watch animation
See how easily Danfoss Ally™ can help you improve your home heating.
The Danfoss Ally™ App is literally all you  need to control, schedule, and monitor your home heating – from anywhere and at any time.
Your smart home – even smarter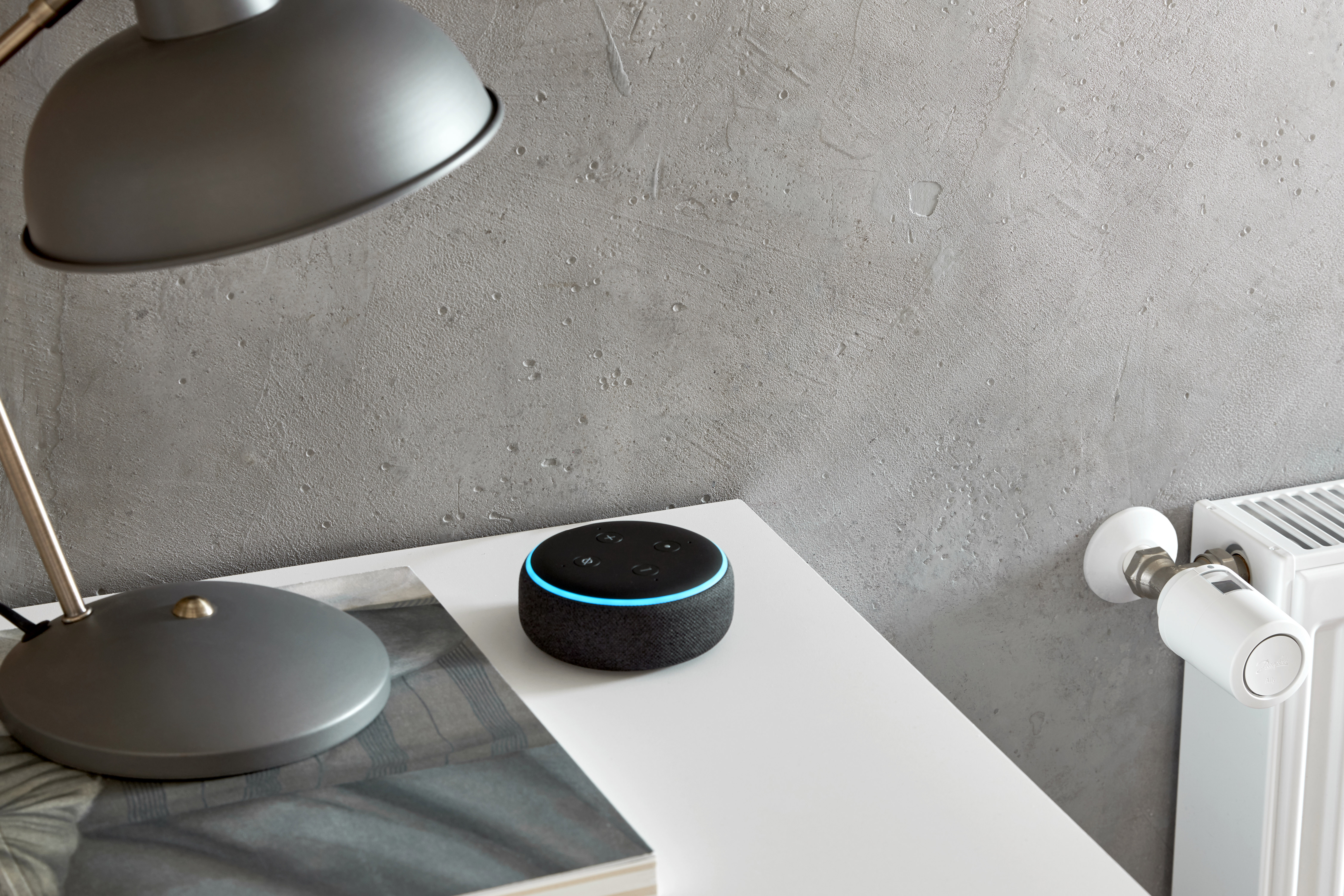 Ally™ is all ears
Danfoss Ally™ allows you to control your home heating with your voice simply by connecting to your favorite digital assistant. With simple voice commands, you can instantly adjust  the heating if your need suddenly changes.
This not only gives you full freedom to control your heating system at all times. It also allows you to keep full focus on whatever you are doing, as you don't need to have your hands free.
Simply speak – and enjoy the comfort of smart heating.
No more control unit
It's time to say goodbye to the traditional control unit – and hello to a smart heating system that fits into your pocket. Now your smartphone is all you need to control and monitor all your radiators and hydronic floor heating. 
This easily allows you to turn up your heating and get home to a nice and warm house. Convenient if a sudden cloudburst surprises your picnic or if you decide to return home from vacation a day earlier than scheduled.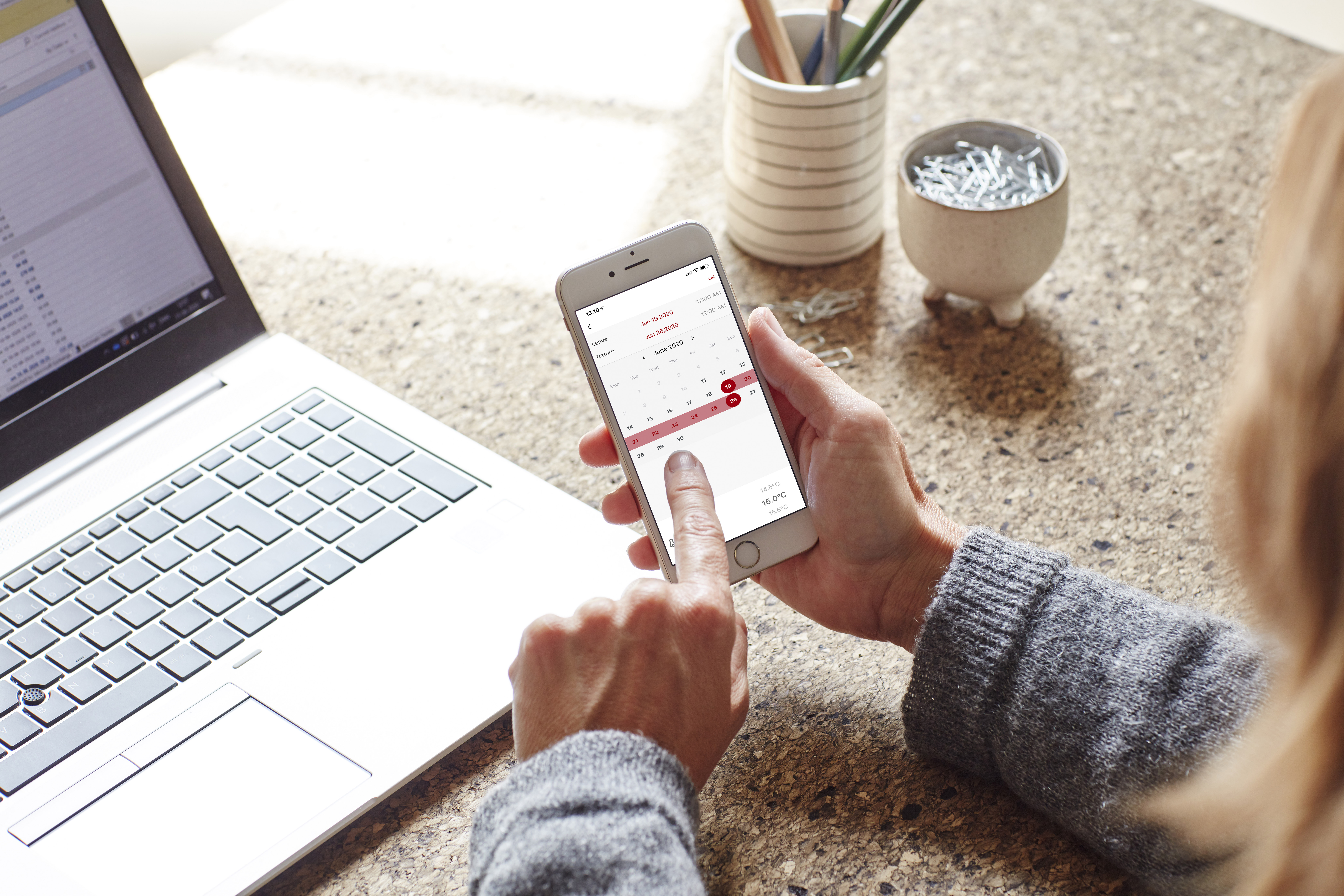 Cost savings with scheduled heating
The Danfoss Ally™ App allows you to easily schedule your heating to match your daily life and routines. With unrivaled precision and maximum cost savings. Forgot to adjust your heating before leaving home?
No problem. With the app, you can always turn down your heating on the go – and then up again – for a warm welcome back. With just a few clicks.
The newest addition to the Danfoss Ally™ family
Danfoss Ally™ Radiator Thermostats are masters in temperature regulation. But what if your radiator is hidden behind a curtain or a piece of furniture? No problem! Add the Danfoss Ally™ Room Sensor to your set-up and achieve a perfect indoor climate.
The small and discrete room sensor measures both temperature and humidity, and communicates back to the Ally™ Gateway.
What you get: temperature perfection in every room.
Facts about the Danfoss Ally™ Room Sensor:
Measures the temperature and humidity
Increases indoor comfort
Neutral, compact design which fits with most interiors
Easy installation with no tools needed
Controlled from the Danfoss Ally™ App
Battery-powered with a battery lifetime of up to 5 years
Zigbee 3.0 certified
Features of Danfoss Ally™ smart home heating

App control from everywhere
Be in control of your home heating. Always.  Whether at home or on the go.

Voice control
"Hey Google, turn up the heat in the bathroom!"
Precise temperature control
Precision! Set 21 degrees. Get 21 degrees. Nothing more. Nothing less.
Up to 30% energy savings
Be nice to the climate and your wallet at the same time.
Heating schedule
Adjust your heating to your days and your nights. Comfort up. Costs down. It's that smart.

Low noise
If it's automated and starts working in the middle of the night, you want it to be quiet.
Ease of use
Life is complicated enough as it is. No need for your smart heating to be. Ally™ is intuitive.
Easy installation
Installing and setting up Danfoss Ally™ is as easy as 1-2-3.
Open window detection
Ally™: "You left a window open?" "No problem, I will take care of that the next 30 minutes"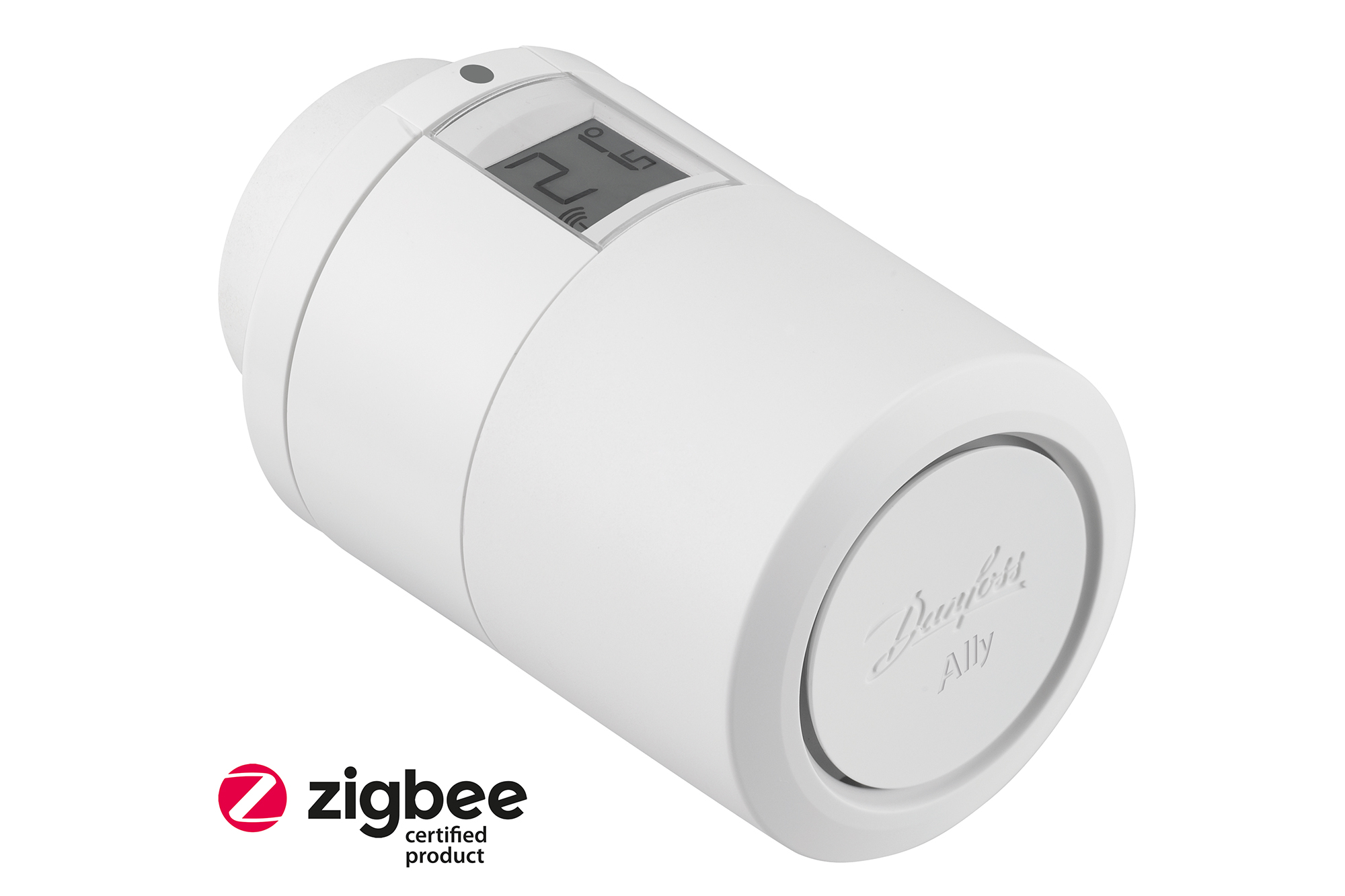 Built on decades of heating precision
At Danfoss, we have pioneered temperature precision for decades. Since 1933 – to be precise. And today, ensuring superior temperature precision is still at the very core of our DNA. So much so, that we have built the Danfoss Ally™ software on top of our market-leading experience and expertise from the thermostat and valve industry.
This means that you can always rely on the flawless precision and control of your smart heating system. Not to mention silent valve adjustment thanks to unrivalled Danfoss quality. Together, this ensures you optimum comfort, minimum breakdowns, and maximum intelligence – all built into your smart heating system.
Small footprint. Big savings. Smart heating.
Danfoss Ally™ is not only great news for cold feet – it also has a significant impact on reducing your environmental footprint too. Not to mention the potentially huge savings on your heating bill. Whereas traditional radiators and floor heating often heat at full blast – even when no one is home – you can easily schedule Danfoss Ally™ to automatically lower the temperature in the daytime when the family is at work or in school, etc. And, setting night-drops is a smart way to cut your consumption while increasing comfort and environmental consciousness too.