Complete system
Danfoss offers a complete system for monitoring and optimizing any commercial refrigeration solution, such as for instance glass door merchandisers, air dryers, cold rooms, trucks and trailers.
In the wide range of Danfoss electronic controls you will find:
Refrigeration temperature controls
Compressor and condenser controls
Speed control of compressors, condensers and fans
Evaporator controls with thermostatic expansion valves
Evaporator controls with electronically operated expansion valves programmable controls
System management units
Features and benefits
Great reliability proved through millions of installations all over the world
Electronic controls for almost any commercial refrigeration application
One-stop-shopping, all you need from one supplier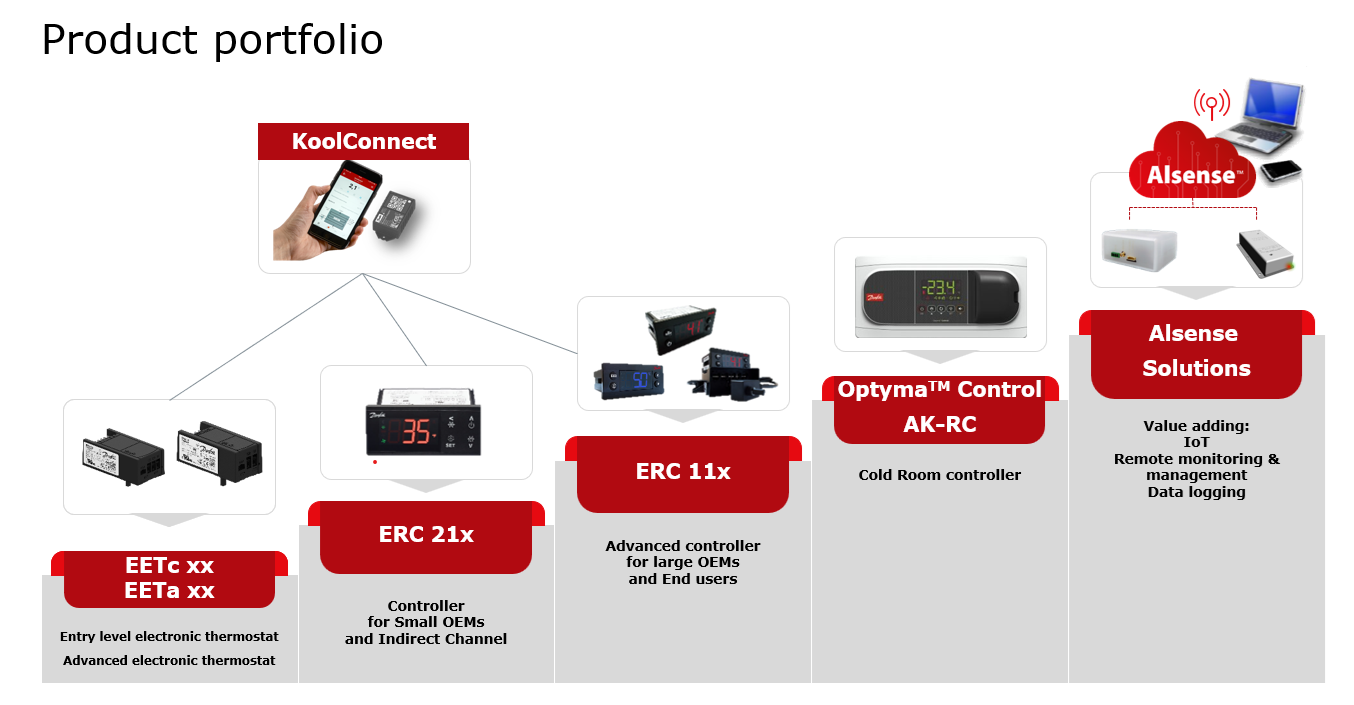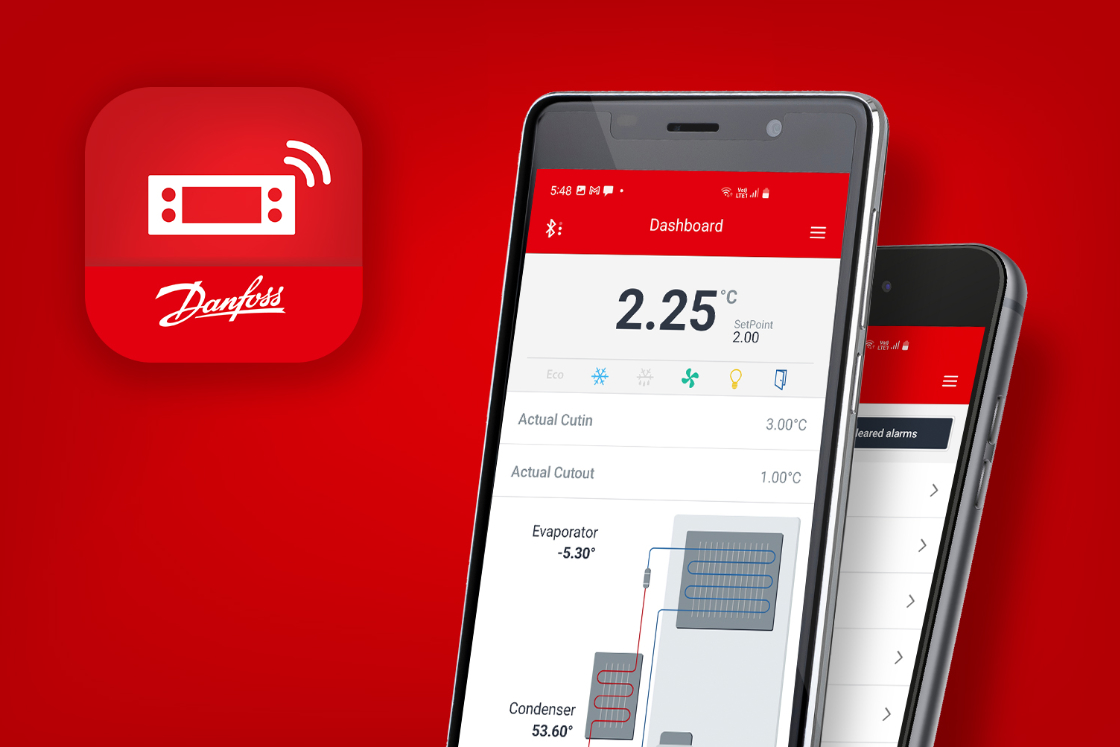 KoolConnect App – connected simplicity
Seamlessly configure electronic controllers and save time in commissioning process
Coming soon...
Coming soon...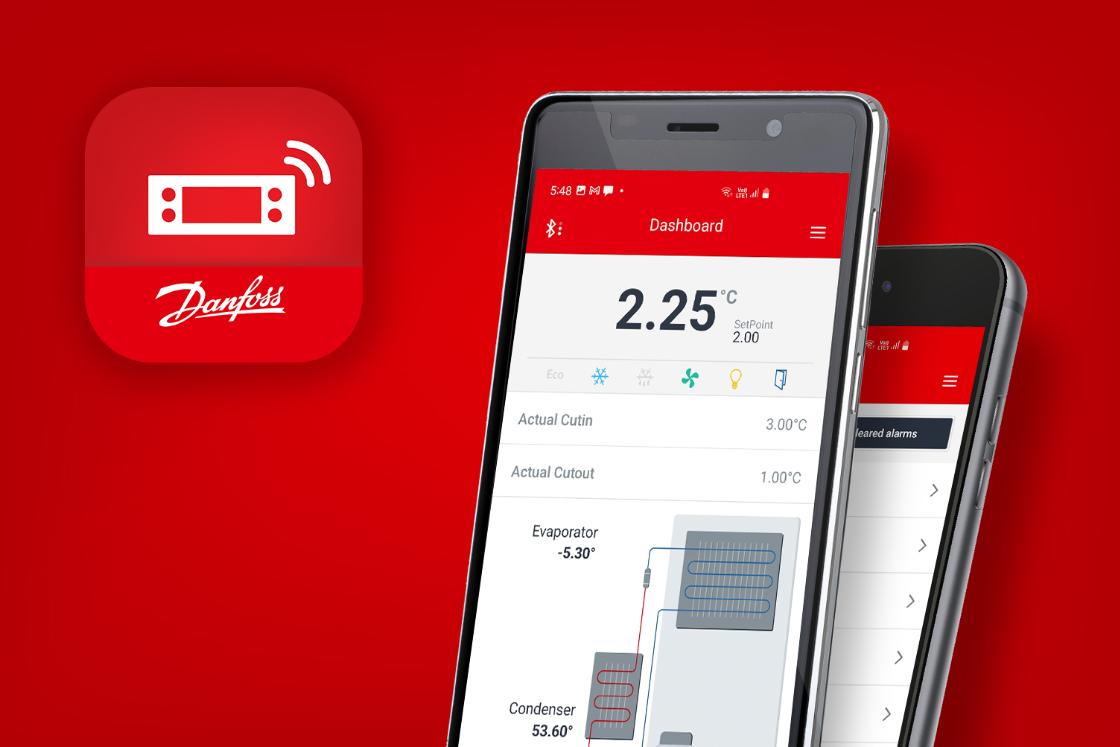 KoolConnect
KoolConnect enables seamless commissioning and service of food service equipment via Bluetooth connectivity with Danfoss electronic refrigeration controls.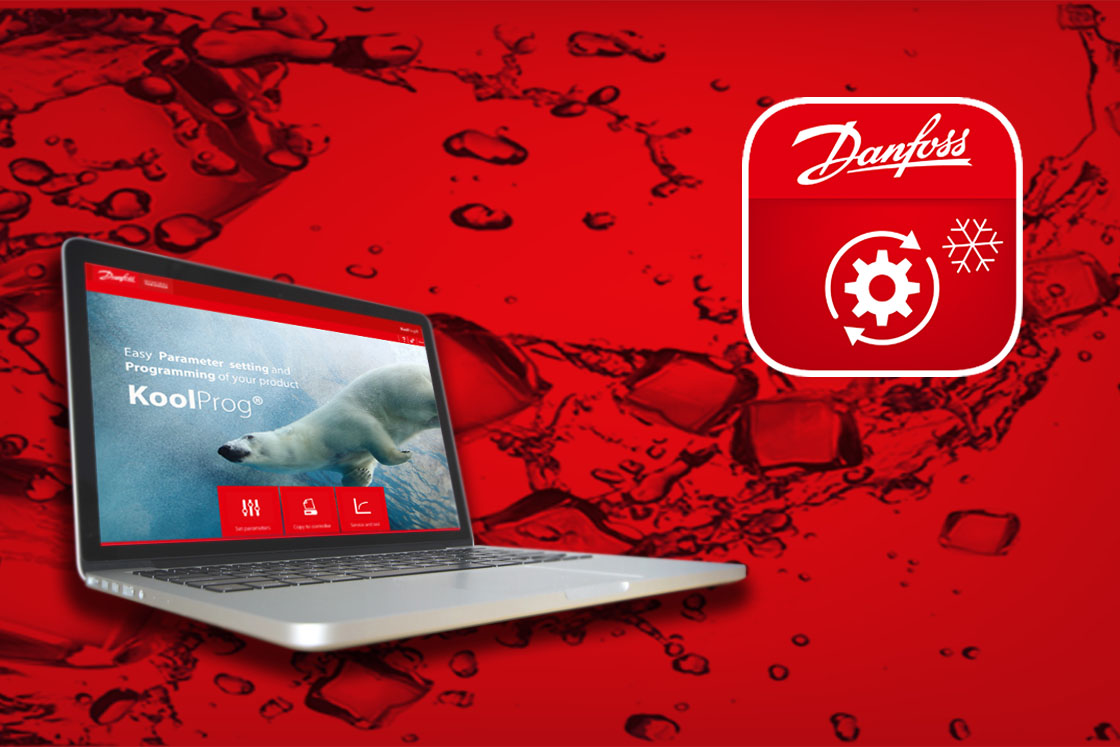 KoolProg
Configuring and testing the ERC and ETC electronic controllers has never been so easy with the new KoolProg PC software. With one software tool, you can take advantage of new intuitive features such as the selection of favorite parameter lists, writing online as well as offline program files, and monitoring or simulating alarm status activities.