Wow. What a week it was!
After 41 webinars, numerous local hands-on training sessions, conversations taking place all over social media, and some exciting competition over on Cool Game 3, we can safely say it has been our biggest and most successful Refrigerant Week ever. 
If you missed anything, don't worry. Here's a rundown of what happened and how you can catch up on demand—and stay up to date on refrigerant change, all year round.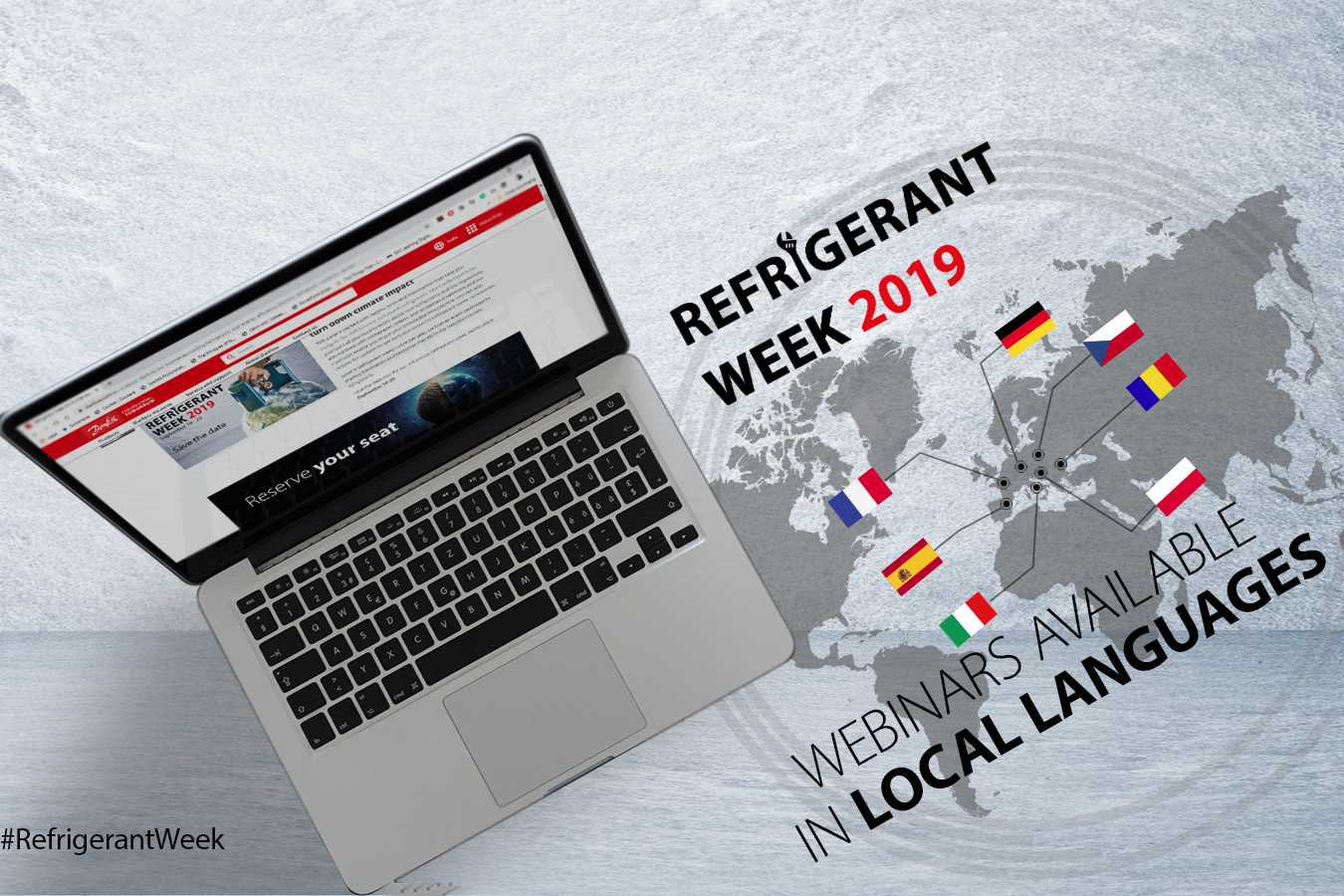 Webinar success 
Each of our Refrigerant Week webinars was well attended and, judging by the comments and feedback from those who attended, extremely well-received. 
Key highlights included: 
41 webinars took place over 7 days
Experts discussed 11 refrigerant-related topics in up to 10 different languages
New information about R404A, A2L and A3 refrigerants, industrial systems, CO2 technology, and much more
Even if you couldn't attend live, you can still watch all our webinars on demand. Head over to our webinar hub to access any and every Refrigerant Week webinar - anytime! 

Playing to win  
Cool Game 3, our brand-new, browser-based refrigerant game, saw some fierce competition during Refrigerant Week. The leader boards are filling up and several players have already claimed a high score - and been rewarded with an exclusive prize.
You still have a chance to get in the game. The first 300 players to get a high score win a prize, so log on now and see if you can edge your way onto our leader boards.
Events and training, worldwide
Refrigerant Week included many opportunities to get training and information online, but we also conducted in-person training sessions in regions around the world.  
Not only did attendees learn about refrigeration change and its implications at these local events, but they also heard from experts who shared their perspective on the future of refrigerants and what it's like to tackle refrigerant challenges daily out in the field.  
Tweets and shares galore
One of our goals for Refrigerant Week was to engage the industry in a conversation about refrigerant transition. We didn't want to talk at you; we wanted to discuss these important topics with you.  
So, it was really encouraging to see so many of you jumping in and sharing your opinions, perspectives, and expertise using #RefrigerantWeek and #RefrigerantChat across social media channels. Not only that, but many prominent industry influences sparked great discussions with their own followers, too. 
Here are some of our favorites:
Questions…asked and answered
One of the best parts about our webinars was the great questions asked by our attendees. We answered many of them live during the presentations, but we know that there are still plenty out there.  
We put together two FAQs to help answer some of the most pressing questions, and we have more answers on the way. 
FAQ: IEC and new flammable refrigerant charge limits 
Want the latest FAQ resources as soon as they come out? Follow us on LinkedIn, Instagram, and Twitter to stay up to date.  
Expert opinion abounded 
Many people benefited from talks and training sessions from industry experts—both from Danfoss and elsewhere. 
One of the presenters, Torben Funder-Kristensen, Head of Public and Industry Affairs for Danfoss Cooling, recapped our ambition for the week by saying: "Refrigerant transition is an issue that affects cooling professionals all around the world. The global nature of Refrigerant Week reflects that. We set out to help everyone stay up to date on the latest issues and trends, but more importantly to contribute to the conversation and share their view—and Refrigerant Week 2019 delivered." 
In addition to our external and internal webinar presenters, two other Danfoss experts contributed some unique content:
Jens Andersen, a Danfoss Application Development Specialist with more than 40 years in the industry, published three special episodes of his podcast, Chilling with Jens. You can find all three here.  
And Jamie Kitchen, one of our top trainers, created a special episode of his web series, the HVACR Distillery. You can watch it here.
Want refrigerant resources all year round?  
Check out our Refrigerant Transition Center for year-round updates and the latest refrigerant resources. 
And don't forget to check out our on-demand webinars – available now!