Our prioritized Sustainable Development Goals
SDG 6 - Clean water and sanitation
Fresh, clean water is a basic element of life - it is vital for agriculture and important for industries. At Danfoss, we provide solutions with optimized energy consumption for water and wastewater handling, and desalination, which is important in water-scarce areas. Our technology helps to reduce water loss in city pipes networks and secure more efficient water use within food production.
Efficient water management
The global climate crisis and the extreme weather events that follow will further exacerbate water scarcity making it one of the major challenges for societies of today and in the future. Efficient water management is a key component in combating water scarcity and creating an energy-neutral water sector.
Optimizing energy use and minimizing water loss
At Danfoss, we engineer technologies for an energy-neutral water sector, by optimizing energy use and minimizing water loss in water-treatment applications and irrigation networks. With use of sensors and variable speed drives coupled with advanced process control we can reduce both water leakage and energy consumption by at least 25%.
SDG 7 - Affordable and sustainable energy for all
To reach carbon neutrality, energy-efficient technology and renewables must be implemented together and on a large scale. We must not only turn our energy supply green but decouple economic growth from energy demand. An enabler for the energy transition is electrification. Danfoss engineers solutions for an electrified mobility sector on land and sea. 
 
Energy-efficient technologies are at the core of reaching carbon neutrality, and they must be implemented at a large scale together with renewables. With the maritime sector being responsible for about 2-3 % of global greenhouse gas emissions, electrification of transport is the key for energy transition.
Navigate without CO2 emissions
At Danfoss, we engineer electric solutions for maritime transport to reduce CO2 and improve energy-efficiency. Ellen is a first of its kind electric ferry powered by Danfoss' motors, and she navigates without CO2 emissions. 
This holds a great potential. That's why we joined the Global Maritime Forum's multi-stakeholder initiative "Getting to Zero Coalition", aiming at zero-emission vessels by 2030.  
SDG 11 - Sustainable cities and communities
To ensure our future, cities must scale up urban efficiency and transform their energy systems. At Danfoss, we provide energy-efficient solutions for sustainable buildings, heating and cooling, district energy systems and electric transport to develop carbon-neutral cities as the world's first responders to the climate emergency. 
 
To combat climate change and create a sustainable future, cities must transform current energy systems towards urban efficiency.
District energy
At Danfoss, we engineer energy efficient solutions for district energy systems, solutions for sustainable buildings and electric transport. Our Leanheat solution uses Artificial Intelligence (AI) and The Internet of Things (IoT) sensors to adjust indoor climate and reduce both energy consumption and cost. 
We work with the Three Percent Club together with other partners to support countries and cities to develop energy-efficient buildings and district heating and cooling systems for future-proof and sustainable cities. 
Learn how Leanheat technology contribute to mitigate cities' impact on climate change
Facts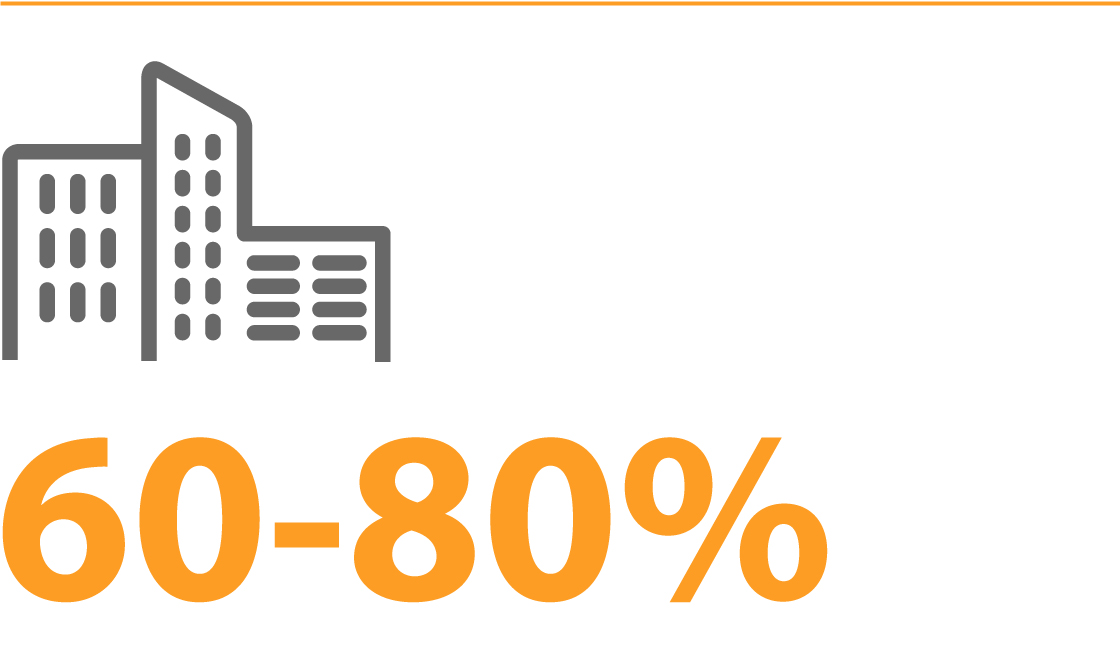 of energy resources will be consumed in cities in 2030.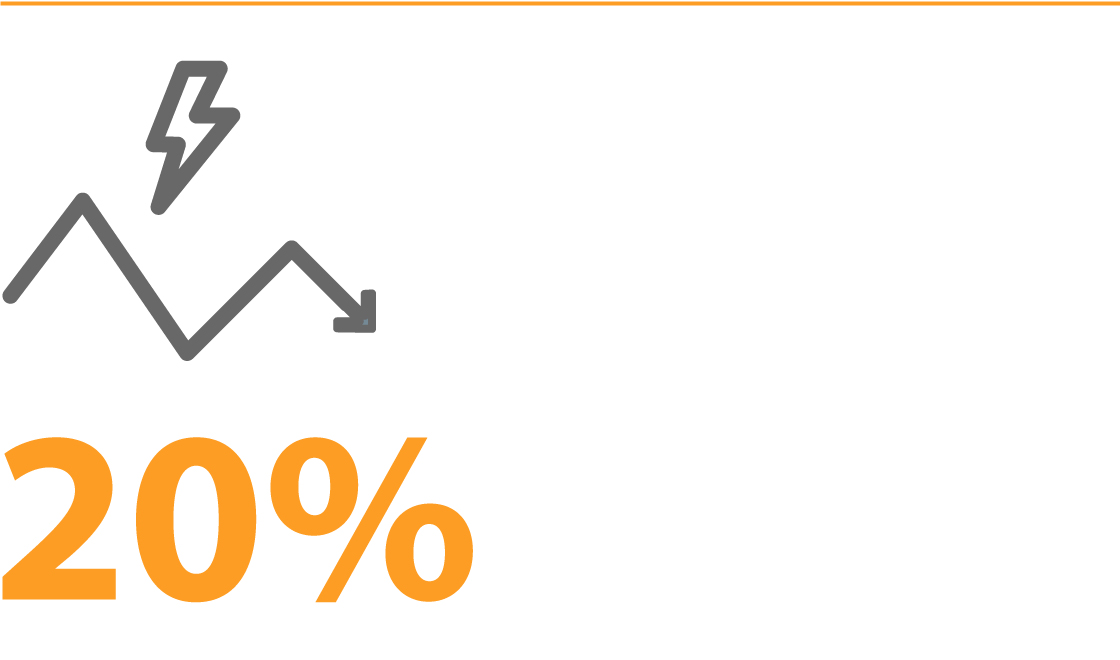 of energy is saved in peak hours due to intelligent buildings.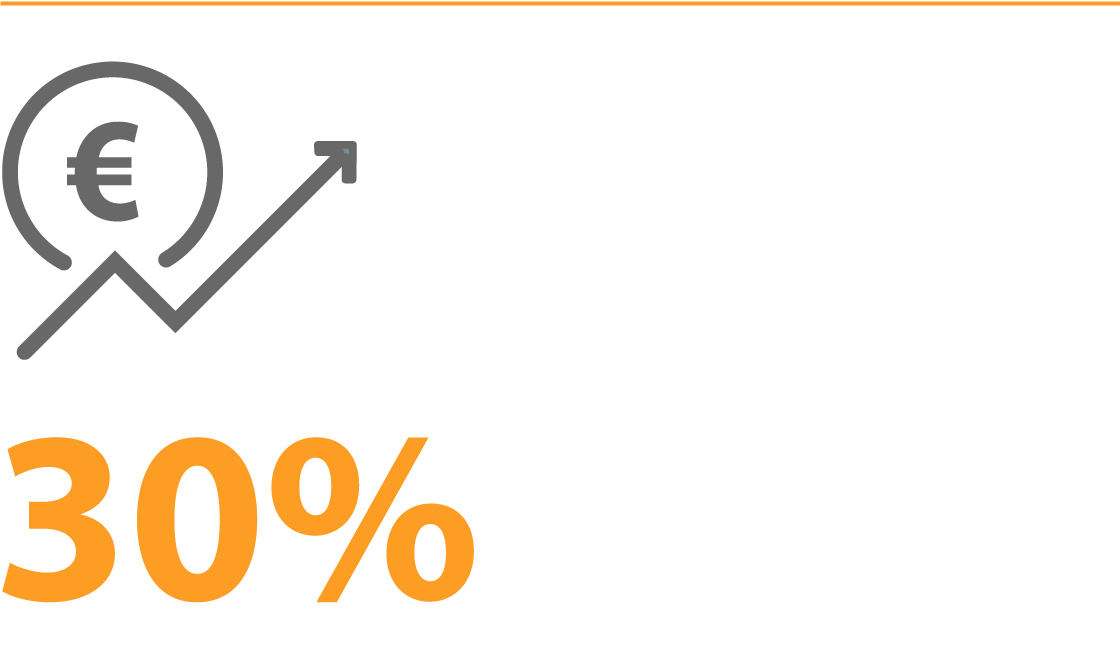 reduction in technical-maintenance costs for buildings by providing accurate predictive problem-detection.
Explore articles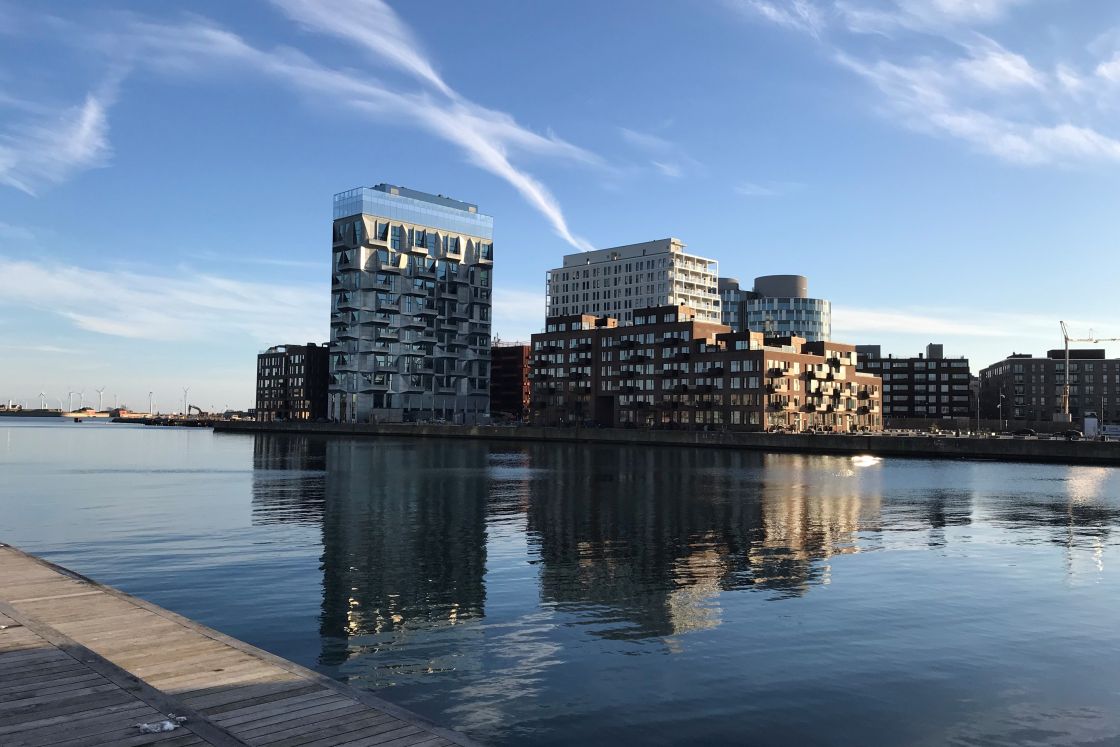 Electrification and sector coupling achieve CO2 goals at FlexHeat Nordhavn
Copenhagen has adopted the ambitious goal of becoming a CO2-neutral city by 2025, and district heating plays an important role.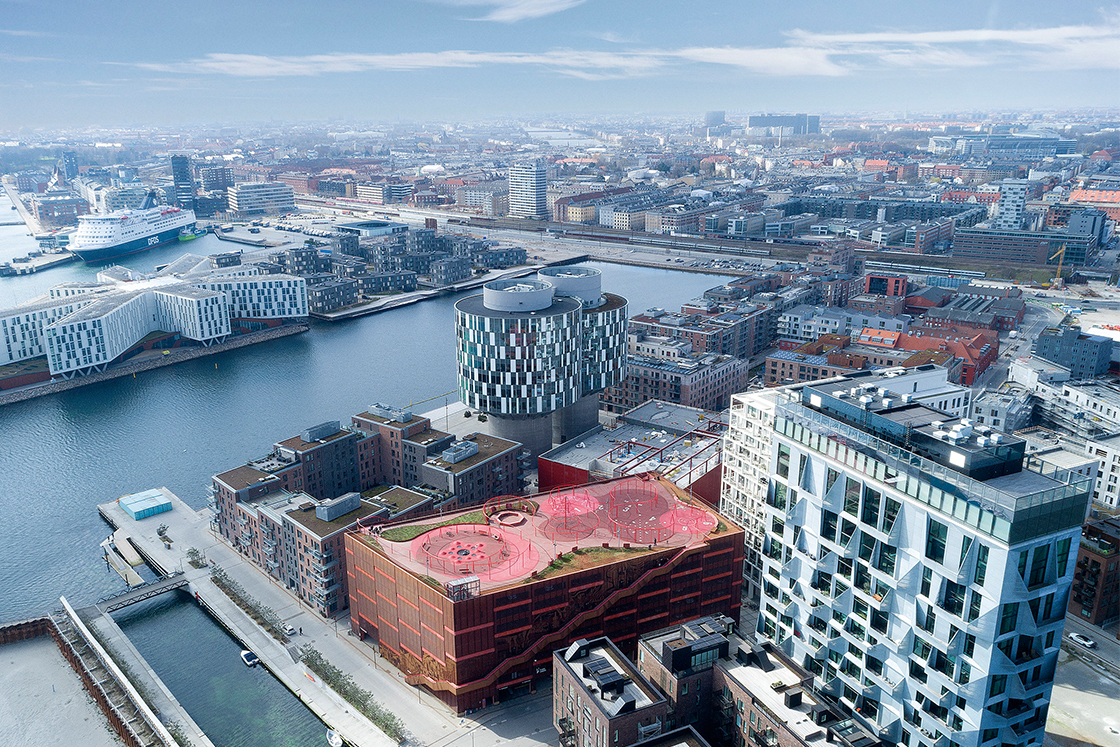 Connecting the dots to enable climate leadership at all levels
We are running out of time to achieve the Paris Agreement goal of limiting global warming to 1.5 degrees Celsius by 2030, and need urgent and ambitious climate leadership. 
SDG 12 – Responsible consumption and production
With a growing population, consumers are demanding more, safer and healthier food. This means that the need for efficient and effective food supply and cold chain management has never been more important. We offer technologies that enable the reduction of post-harvest food losses and ensure perfect conditions from farm to fork.
 
By creating more efficient and effective food supply and cold chain management we can radically improve food production by reducing post-harvest losses and at the same time lift more people out of poverty.
Cold chain technologies
At Danfoss we provide technologies for every step of the food supply chain. In the state of Tamil Nadu, in India, farmers reduced post-harvest food losses by 20% by implementing cold chain technologies, while farmers' income increased by 200%.
We have joined the UN's Cool Coalition to share the knowledge and, together with others, to help governments develop cooling action plans and increase their farmers' income and productivity.  
Learn how technology and partnership made Indian bananas reach the European market
Facts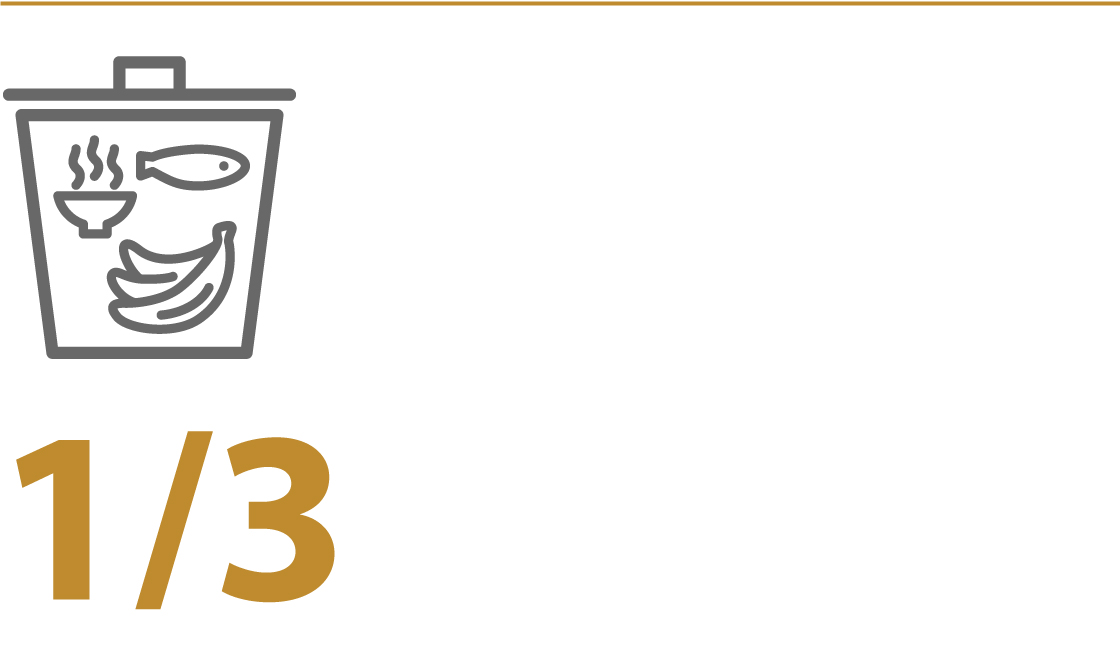 of all food produced is lost or wasted.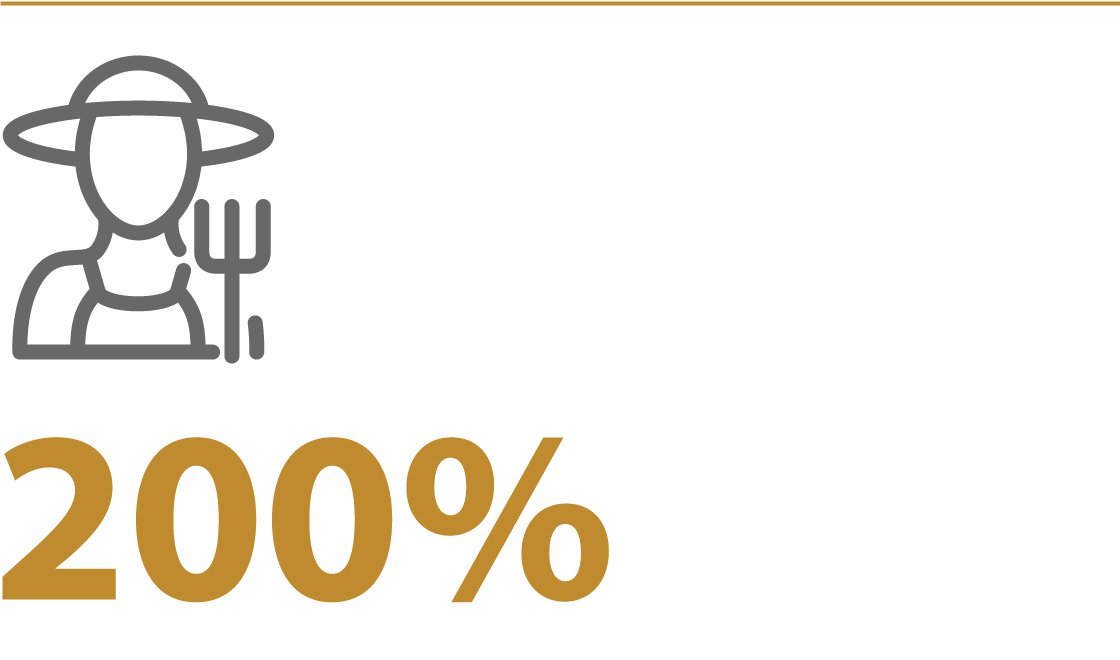 increase in farmers' income achieved due to established partnership between Danfoss and banana farmers.
reduction in post-harvest food loss achieved in Indian case through implemented post-harvest measures and a cold chain.
Explore articles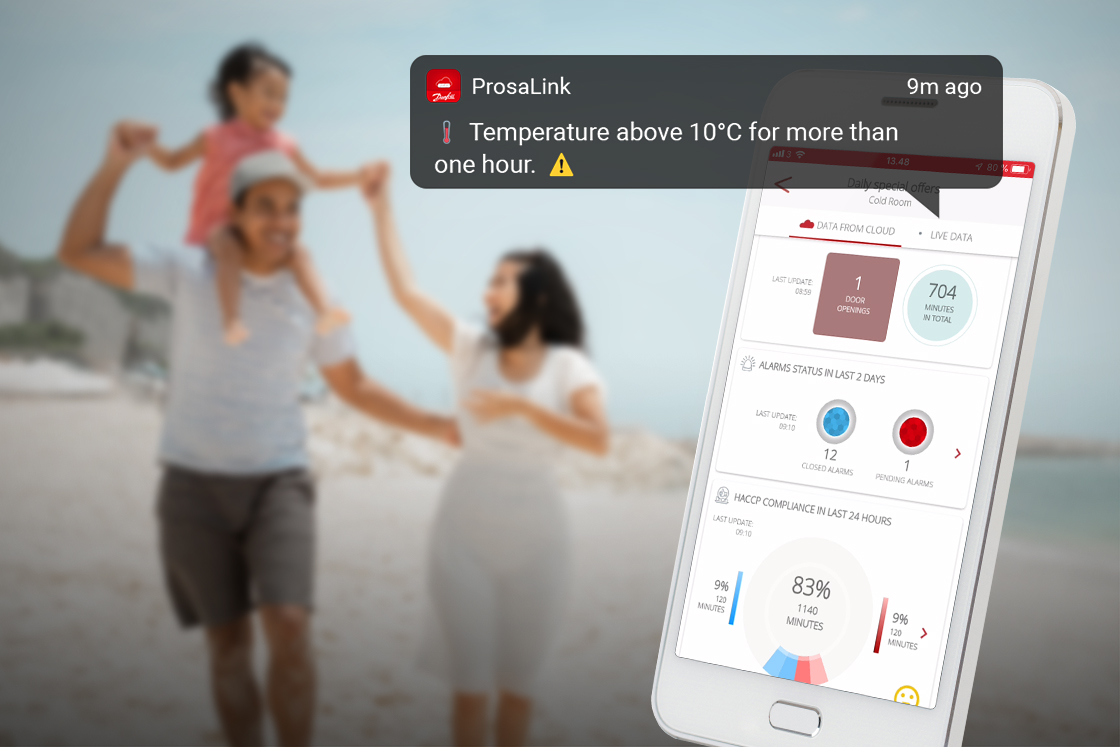 Prosa IoT for Food Safety
From the sensors that read the temperature to the data logging on real time, Prosa IoT for Food Safety is making food preservation easier and smarter than ever.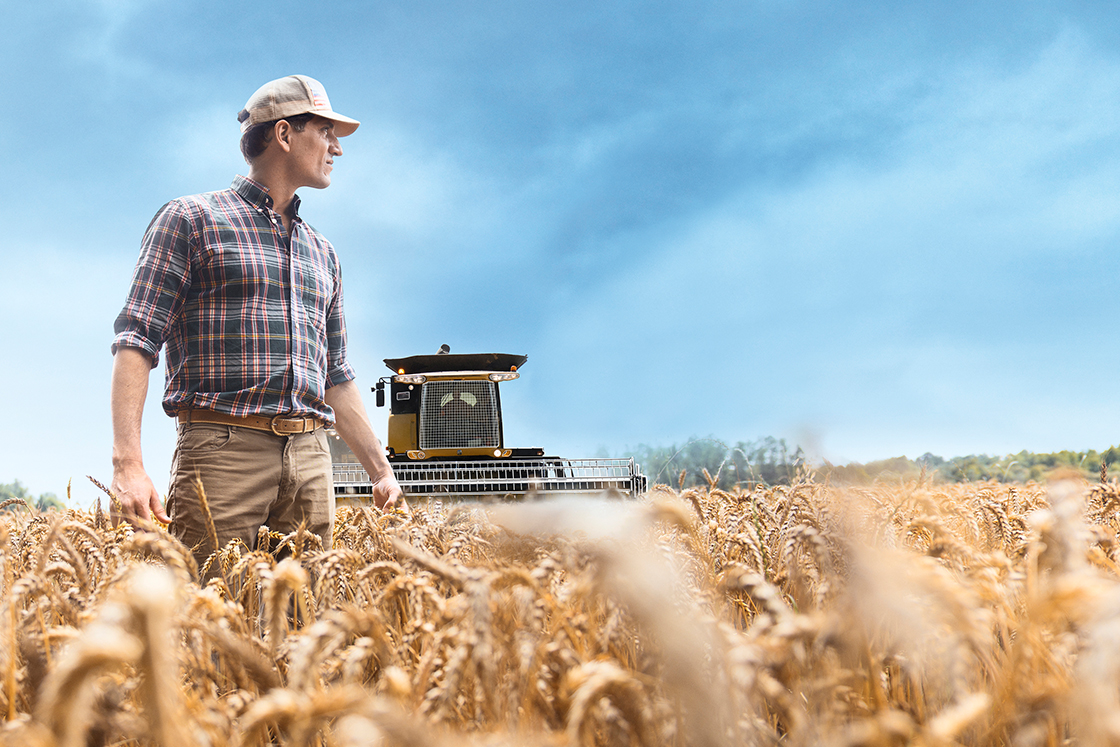 Food for thought - from farm to fork
As the world gets hotter, and as urban populations grow in regions where extreme heat is intensifying, cooling is not a luxury. It's a fundamental element of daily survival and is a far bigger issue than staying comfortable on hot humid days.