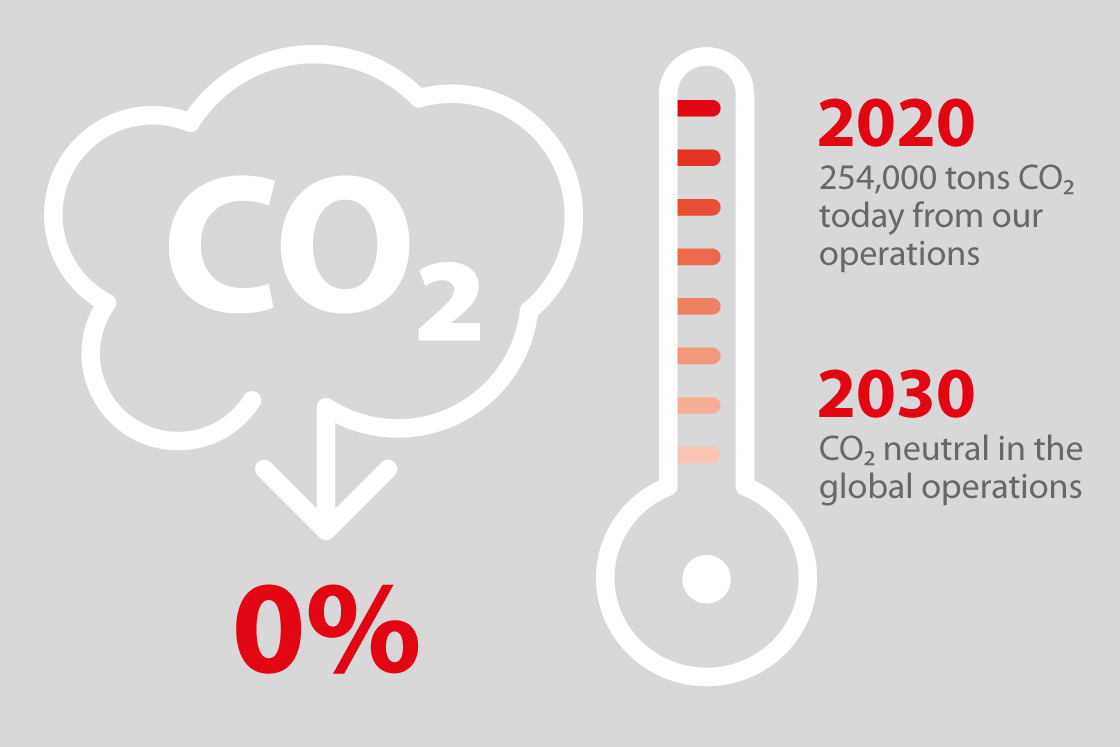 Danfoss targets CO2 neutrality by 2030
Joining the decade of action, we have set ourselves new ambitious targets to become CO₂ neutral by latest 2030 with a focus on energy efficiency first. We are now working on plans to transition the company's energy consumption to renewable sources and its current company car fleet to electric vehicles by latest 2030, given that the necessary infrastructure will be in place.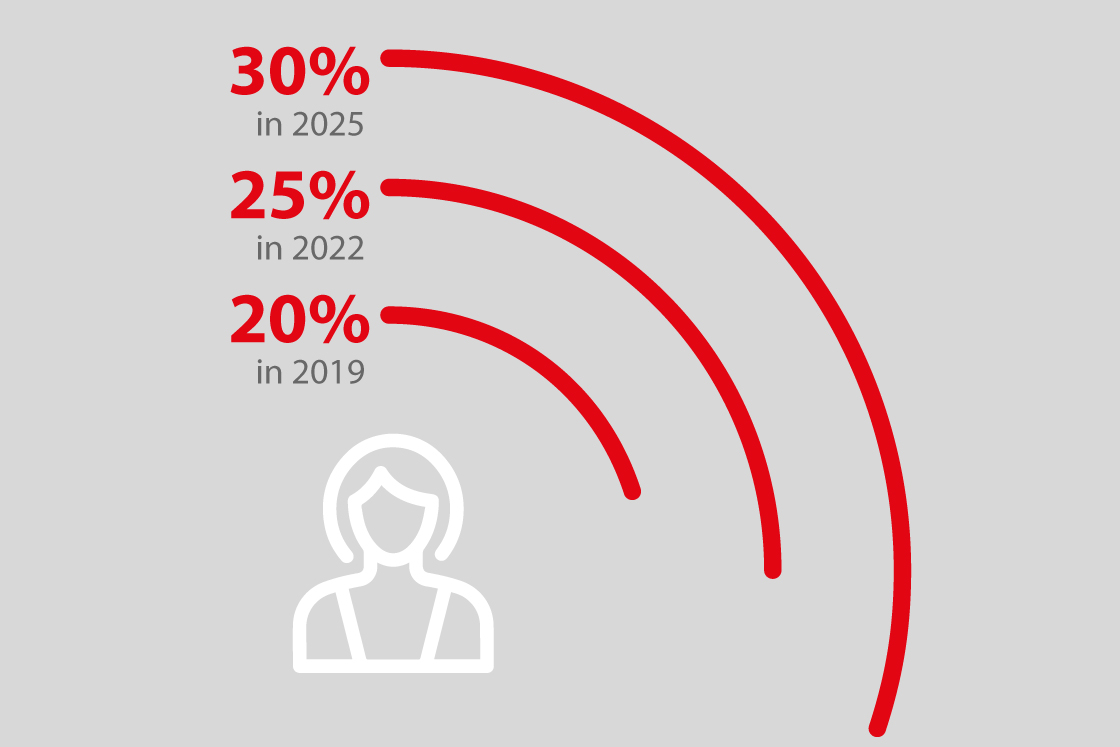 We want 30% female leaders by 2025
We want to break down barriers and assumptions about leadership roles and inspire everyone to achieve their potential. We want it because it is simply the right thing for us to do. That is why we have set new ambitious targets to reach 25% female leaders by 2022 and 30% female leaders by 2025.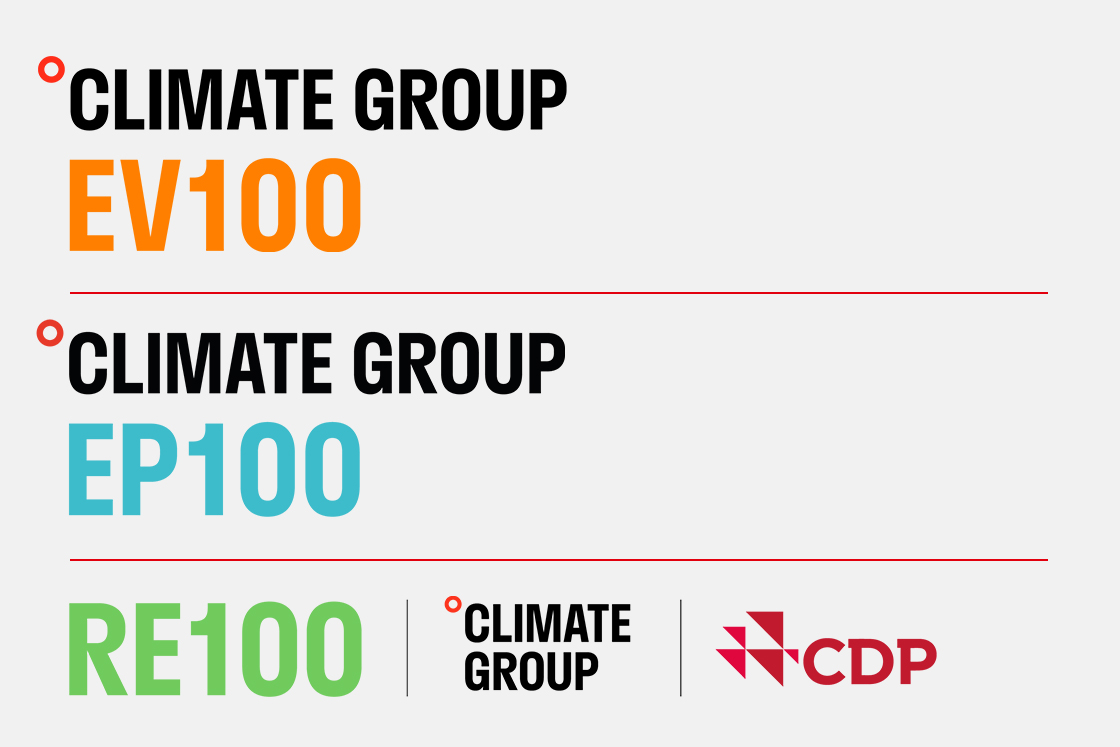 Ambitious Climate Strategy 2030
From January 2020, we embark on an ambitious plan to become carbon neutral latest by 2030.
By committing to the Science Based Targets Initiative we set out on an ambitious journey to further progress on our sustainability performance by developing measurable and science-based targets for our initiatives on emission reduction.
To further emphasize our commitment to reduce carbon emissions - Danfoss is the first global technology company to join all three climate action initiatives under The Climate Group (EV100, EP100 and RE100). Focusing on energy efficiency and electrification is at the very core of our business and the solutions we provide to our customers. Accordingly, it is a natural next step for us to join the climate action initiatives, which fit right in our company DNA.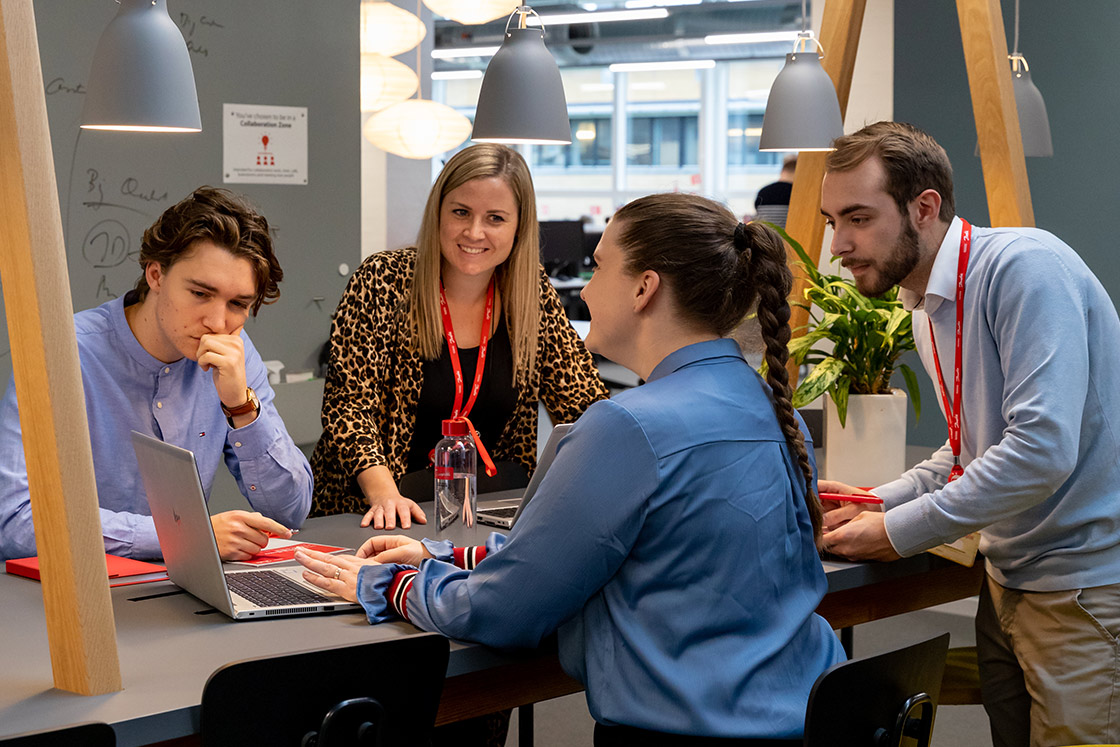 Diversity
Building and developing highly competent and engaged teams is one of the key enablers in creating greater innovation and results. These are driven by the right mix of people with diverse backgrounds, personalities, skills, and perspectives, reflecting the world in which we do business. At Danfoss, we call this mix 'high-performing diverse teams'.
In 2019, we accelerated our efforts towards creating a more diverse and inclusive workplace. We initiated diversity and inclusion activities in the recruitment processes, people-development programs, and leadership trainings and introduced various initiatives to build awareness of diversity and inclusion, such as webinars to discuss how to create a more inclusive work environment.
In 2019, we reached our target of having 20% female leaders in Danfoss. However, we are determined to increase the percentage of female leaders to 25% by 2022 and 30% by 2025.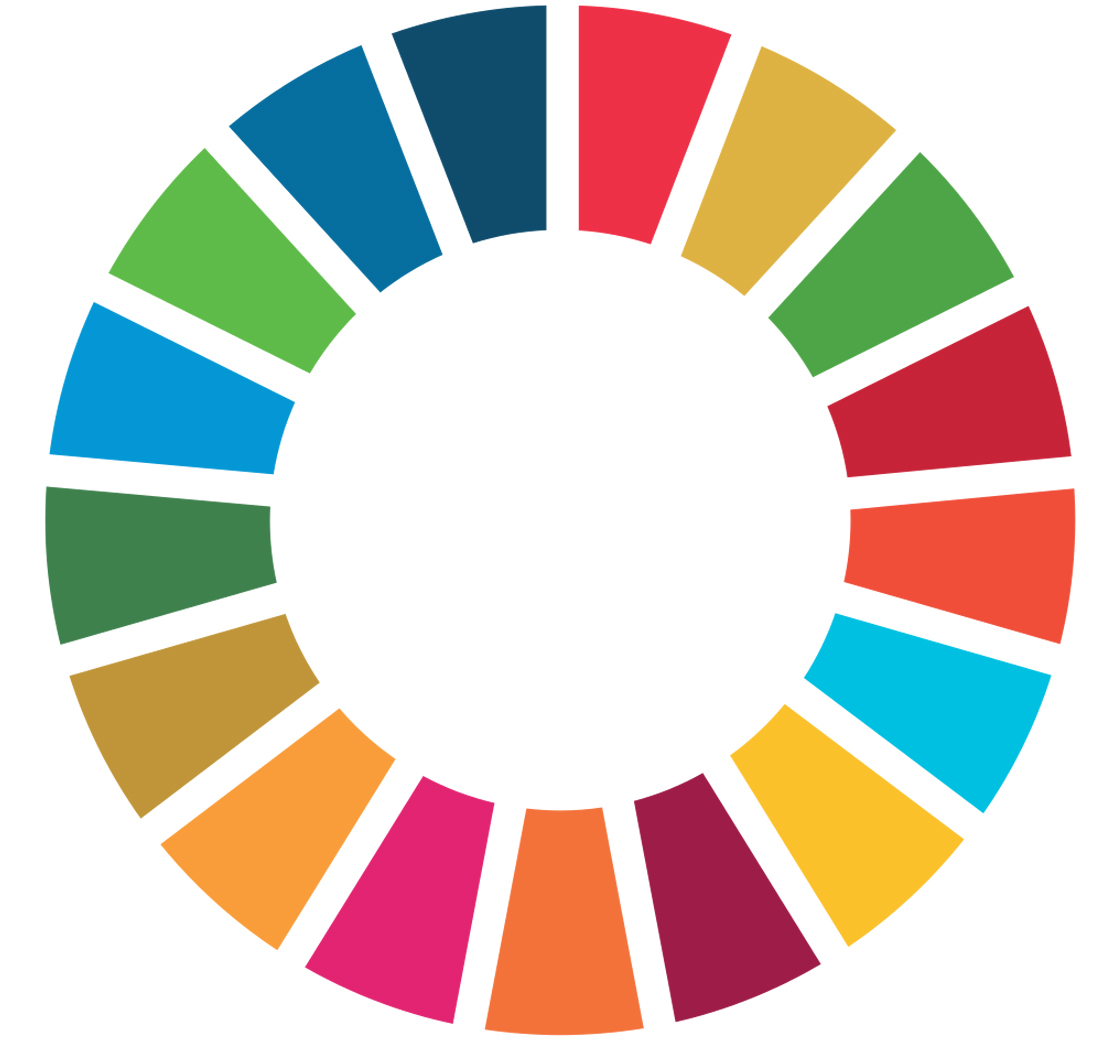 We deliver on the Sustainable Development Goals
The Sustainable Development Goals became a standing agenda for many governments, business, cities and civil society who are mobilizing efforts to deliver on sustainable development. For Danfoss as a leader in technology and innovation, the SDGs first of all create good business opportunities and generate the space to make a positive impact in the societies around us.
SDG 7 is at the center of everything we do – it is the opportunity for us to set the focus on climate action through our products and manufacturing processes. Our passion for energy efficiency and electrification is directly linked to four of the Sustainable Development Goals – SDG 6, SDG 7, SDG 11 and SDG 12 – these are the areas where we consider our products and solutions to have the highest impact.
We take responsibility for vulnerable people in the labor market, for training employees and providing equal opportunities and conditions for a diverse workforce.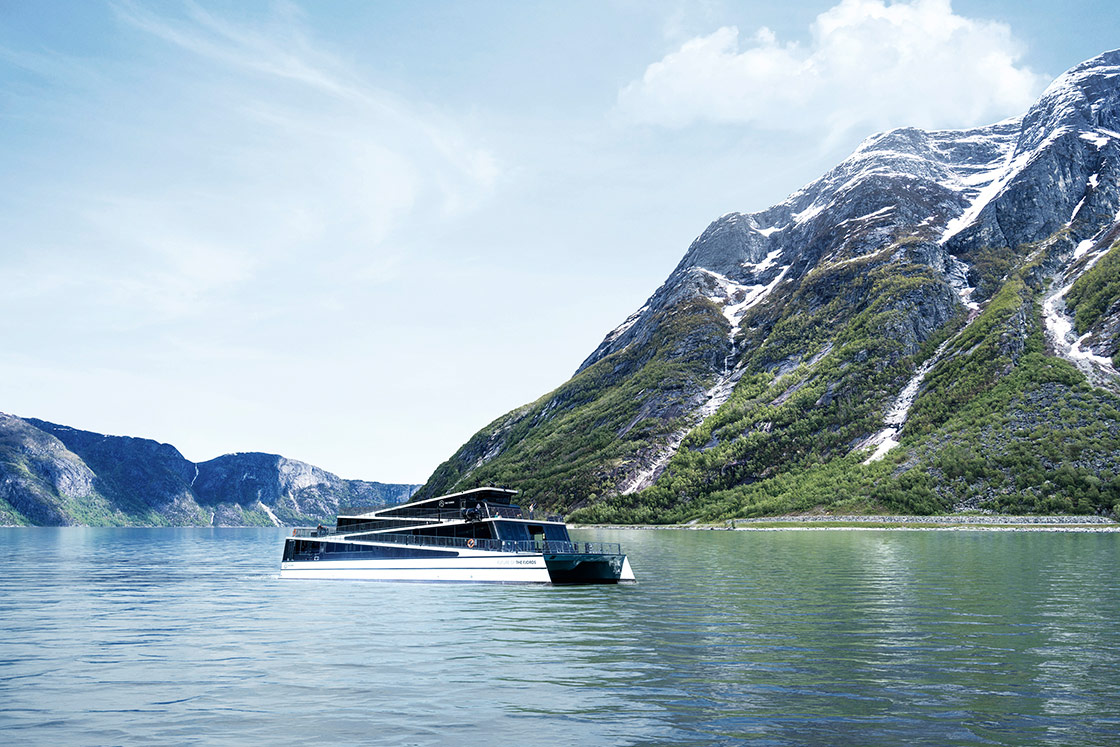 Sustainability report 2019
Read and download a full version of Sustainability Report 2019 and learn more about our sustainability goals and achievements.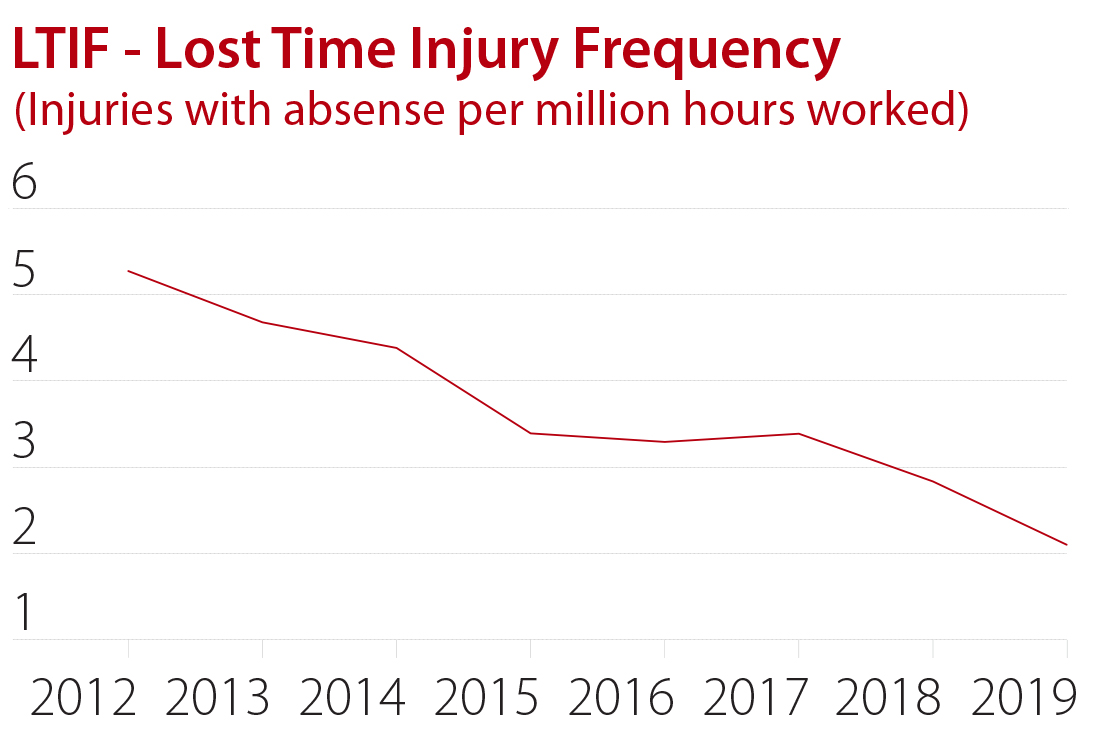 At Danfoss, we say Safety First! - and we mean it
Taking care of our people and improving health and safety on an ongoing basis is a top priority across Danfoss. Safety comes before anything else.
"Safety First!" is our systematic approach to a safe workplace. We want everyone to be safe at work and we shall do our utmost to ensure a safe working environment for everyone.
Our LTIF – Lost Time Injury Frequency - level has already more than halved since 2011, but we can do even more. We have set an ambitious goal of halving LTIF by the end of 2019 compared to the 2017 level of 3.4. In 2019, the total Group LTIF ended at 2.2 from 2.8 the previous year equal to an improvement of 35% since 2017.
Taking ethics to the next level
Danfoss' Ethics Handbook define rules and guidance on our employees' behavior on ethical and human rights issues. This handbook, as well as our other compliance programs continues to get updated with the newest legislation and stakeholder expectations.
In 2019, Danfoss continued the "Taking Ethics to the next level" initiative, which focuses on face-to-face training of managers. The aim of the training is to identify, prevent and handle unethical behavior. In 2019, the training was carried out on Danfoss sites in Turkey and UAE, United Arab Emirates. Danfoss' human rights due diligence process aims at building capacity to handle human rights issues in the different regions where we operate, thereby creating ownership at local level.