Turn your passion for sales and marketing into a career that contributes to a sustainable future. At Danfoss, you'll have the opportunity to interact with our customers and to turn their needs into innovative solutions. Earn customer loyalty and make an impact, on both a local and possibly global level. We need your ability to build relationships, create customer engagement, communicate and deliver service support.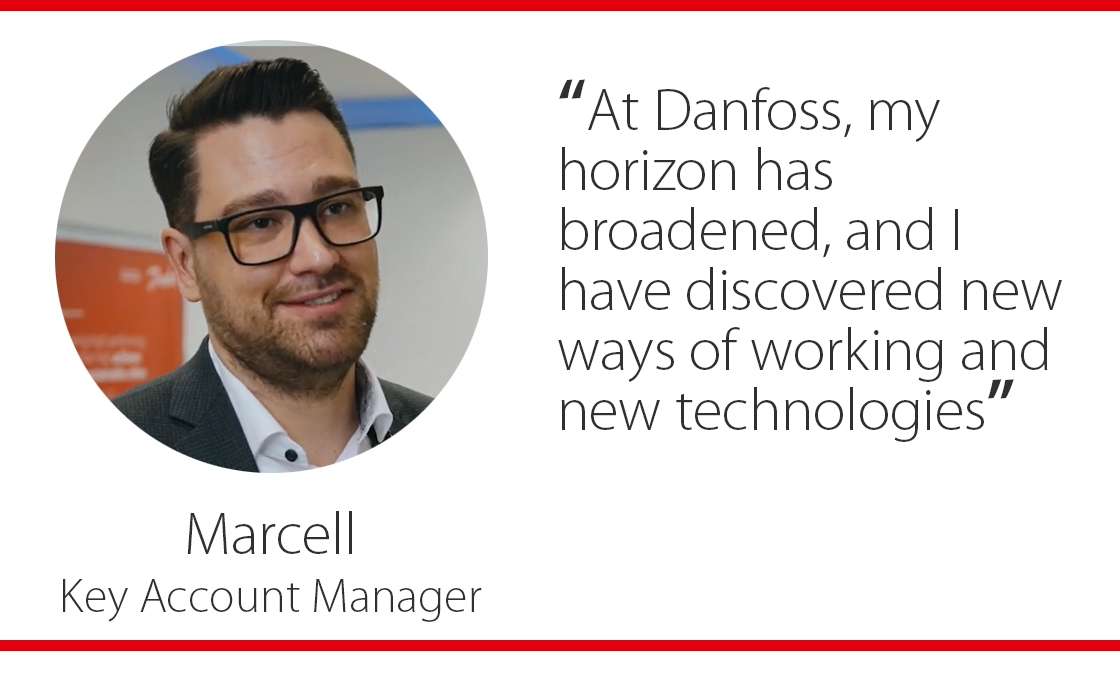 Marcell, Key Account Manager
Marcell joined us to explore new ways and technologies and found it in a position as Key Account Manager for room automation and connected products in Germany.

Ana Maria, Global Sales Program and Processes
Ana Maria is an enabler of improvement in the global sales and marketing organization – fostering cooperation among experts across all career areas.