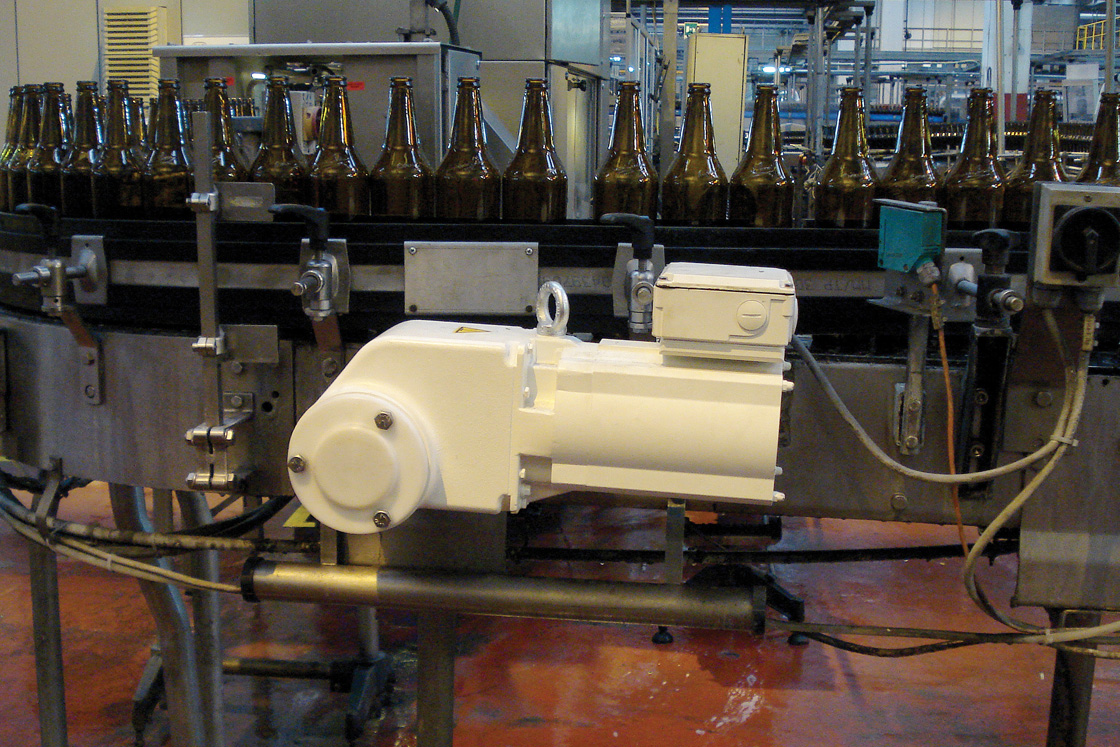 The Peroni Brewery has won at least 30% more bottling line efficiency with VLT® FlexConcept®.
In a recent bottling line upgrade, the combination of VLT® AutomationDrive and VLT® OneGearDrive® drives delivers exceptional belt efficiency, with a return on investment of only 23 months.
Maintenance demands for these drives are minimal, requiring only an oil change every 35,000 hour of operation. Furthermore, with an efficiency rating exceeding IE4, the VLT® OneGearDrive® solution also ensures the plant is well-prepared for future legislative demands.
Two drives and three reduction ratios were sufficient to cover all applications for the line upgrade, because of the high degree of standardization coupled with extreme flexibility. As a result, spare parts inventory is reduced to only three replacement units for the mechanical component and one unit for the electronic control component. This minimal stock provides complete coverage against the risk of plant downtime due to delays for repairs.