In Europe, 30 percent of all energy consumption goes to heat or cool buildings. Danfoss has the solution to lower energy usage and improve indoor climate by adding a digital element: Leanheat software.
The heat meter figures in the building control rooms just kept on rising for Finland's fourth largest housing association Asuntosäätiö in Helsinki; buildings are just plain thieves when it comes to energy consumption, especially during the winter months. Teemu Jalomäki, Asuntosäätiö's Real Estate Manager, and his colleagues decided to add a digital element to the already installed building control system: Artificial Intelligence and Internet of Things (IoT) sensors - and it has made a big difference.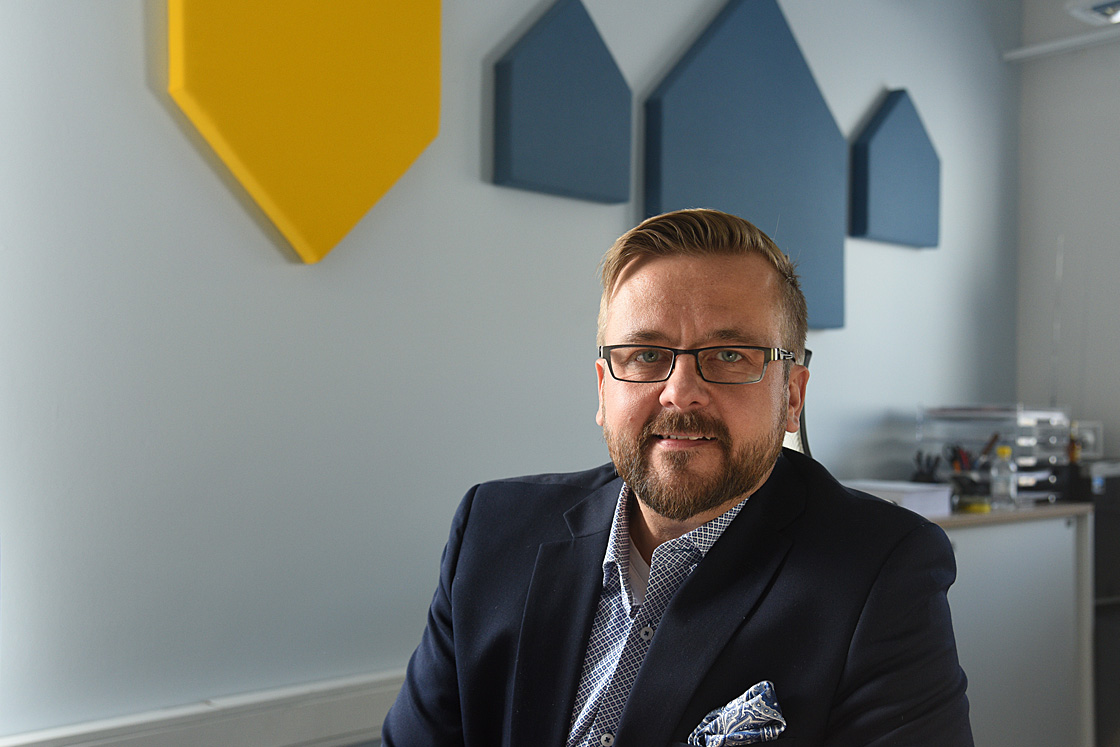 "Our costs have dropped considerably. After installing the Leanheat system, we reduced energy consumption by 20 percent during peak hours and our energy costs have dropped by 10 percent. We had been working on a similar solution with another company for some time, but after the first discussions we knew this system would take our buildings to the next level," says Teemu Jalomäki.
Now 26 percent or more than 4,100 of their apartments have had the Leanheat software installed to monitor and control energy consumption and improve the indoor climate for their residents.
Teemu Jalomäki is especially satisfied with the digital user-interface, where the local real estate service providers can see the real-time temperature and relative humidity.
"The interface gives us a very good overview of the apartments and is an easy way to control the heating. This has helped us manage the temperature imbalances in each apartment and react much faster than before. And residents are satisfied with the steady conditions in their apartment," he says.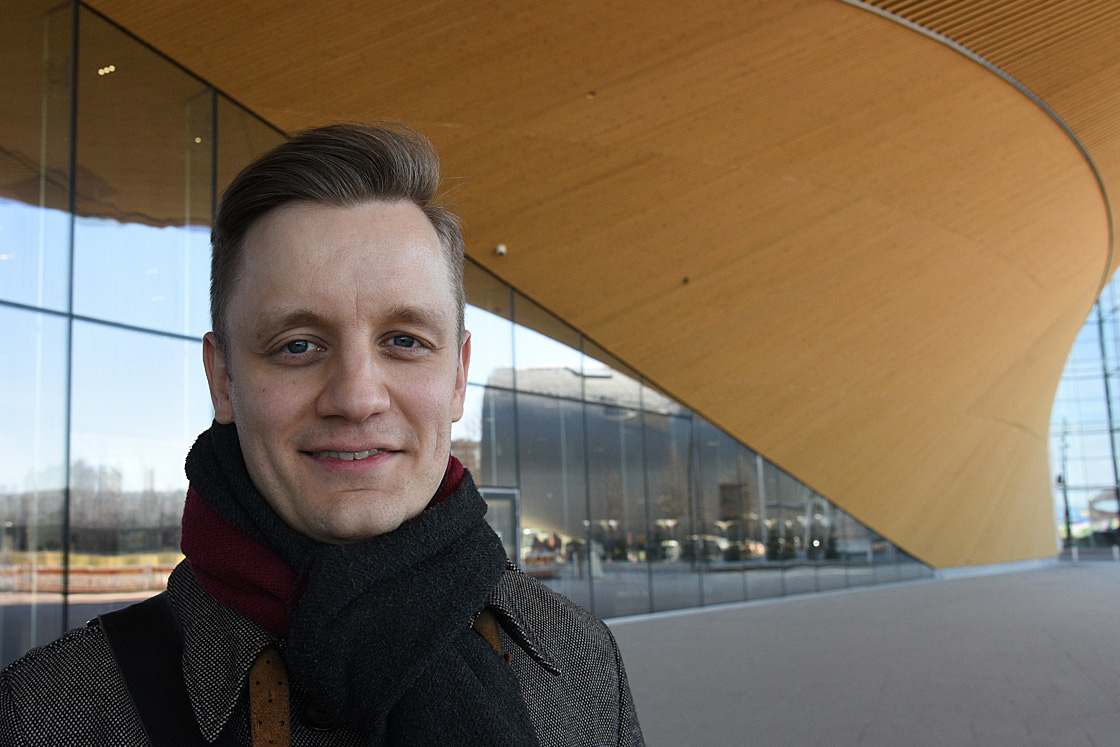 Monitors each single apartment
And this is exactly what the Leanheat software solution does. It monitors temperature and humidity in every single apartment in a residential building.
Jukka Aho, CEO of Leanheat, says:
"We make buildings smart. For us a smart building is a building that uses just the right amount of energy, is easy to maintain and has a good indoor climate for its residents. And when looking at the future, we see that intelligent buildings will play an active part in the energy system, and they will consume less energy when energy is expensive to produce."
The Leanheat solution uses artificial intelligence to control and monitor centrally heated buildings. Data from the building's central control room is combined with data collected from several Internet of Things (IoT) sensors located in the individual apartments in the building. Artificial Intelligence processes the data collected and the central heating can be controlled in an optimal manner taking into consideration weather, ventilation and the living patterns of the inhabitants. And the solution can be applied to existing buildings.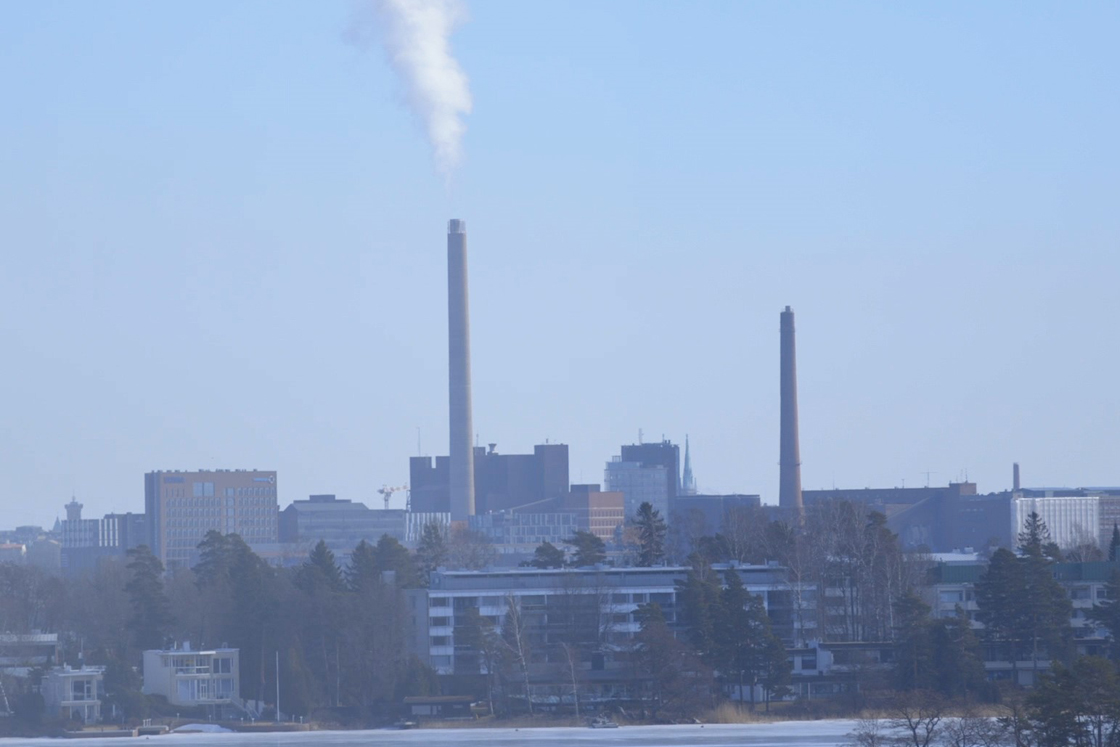 Cities are next
When intelligent building software such as Leanheat is installed, it's not just the energy consumption in each individual apartment that goes down; the total consumption in the cities in which they are located can also be lowered. Here the energy companies play a role.

The global energy company, Fortum, headquartered in Helsinki, has integrated the Leanheat software into their Smart Living Solutions, which enable end-users to monitor their individual energy consumption. 
"Fortum is good at operating and optimizing city-level energy systems. However, Leanheat is good for building-level and home-level solutions. By combining our knowledge and with the Leanheat software, we have created tangible benefits for our customers. We have improved remarkably within energy efficiency as in terms of CO2 emissions," says Niko Wirgentius, CEO of Fortum Smart Living Solutions, which has helped one housing association alone save eight percent in energy consumption. This corresponds to the annual heating consumption of 630 single-family houses. And CO2 emissions have been reduced by 3,800 tons.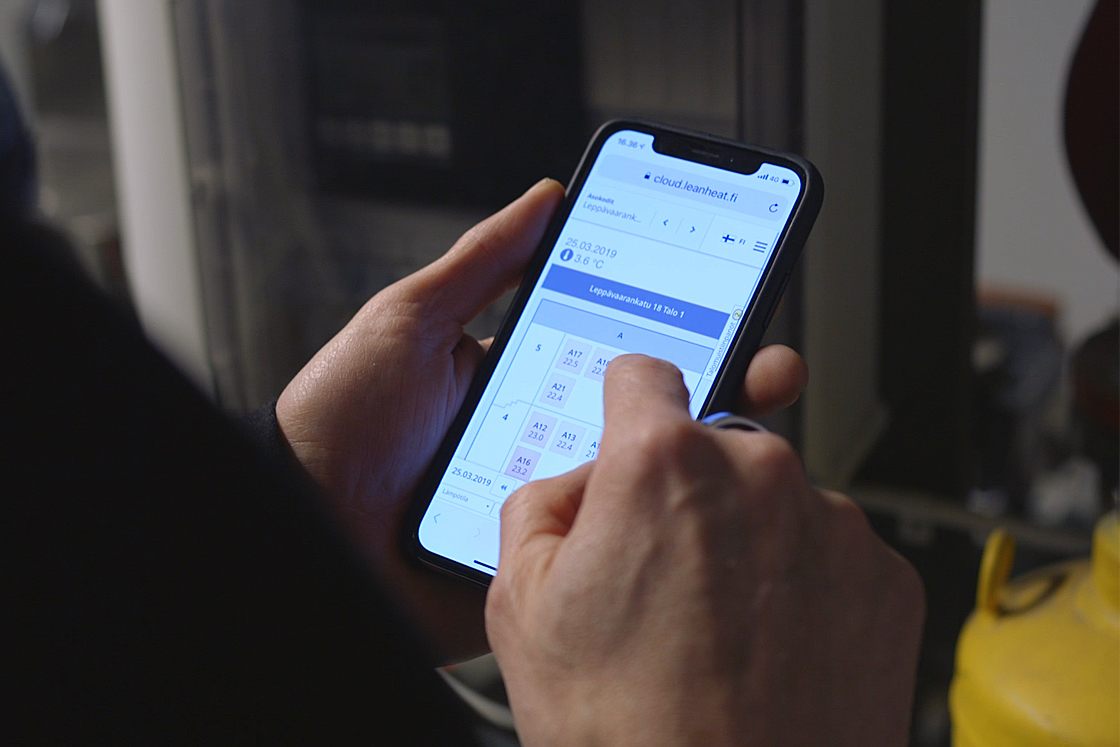 There are two times a day when the district heating companies really fight hard to fulfill the needs of their customers: in the morning when everyone wants to take a shower and, in the evening, when they begin to cook their dinner. To meet demand, heat is quite often produced in an expensive and non-climate-friendly way. However, the Leanheat software helps convert district heating companies into so-called virtual heating plants. The software can predict peaks in demand for heating and adjust customer heat consumption to either before or after peak hours. For a district heating company, this time adjustment can save up to 20 percent on peak capacity. In addition, the same system can be applied for hour-by-hour demand management so primary energy consumption and CO2 emissions will be minimized.

The software travels to China 
The Leanheat solution has been installed in more than 100,000 apartments primarily in Finland, with pilots ongoing in Denmark, Sweden, Germany, Poland and Norway. But there is also potential outside Europe as is currently being demonstrated in a number of pilots with district heating companies in China. Leanheat software presently controls fifteen heating circuits at eight sites in the city Tianjin; covering half a million square meters of heated area. And preparations are ongoing for several other sites to begin setting up Leanheat control ready for next winter.

District Energy solutions
We cover both cooling and heating solutions, delivering superior performance on a sustainable platform.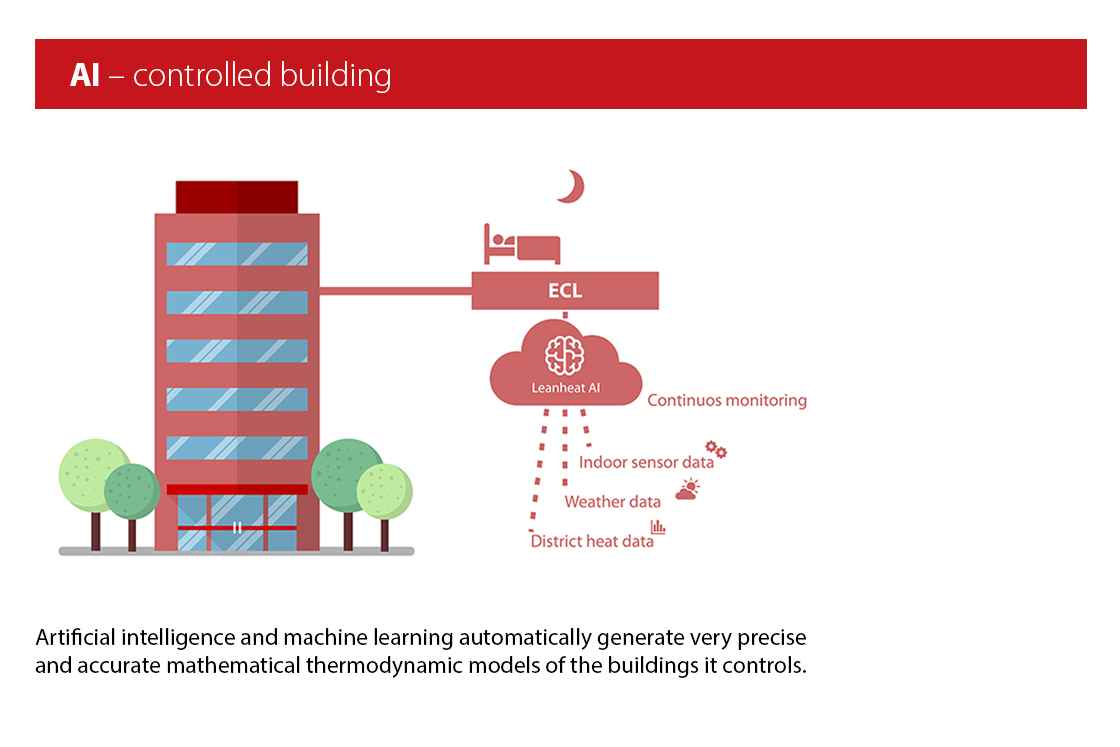 This is how it works:
The artificial intelligence (AI) based control method uses temperature and humidity data from the apartments when adjusting the temperature of the water flowing into the central heating. The model is dynamic, constantly measuring all relevant values and reacting automatically to changes in the building's thermodynamics. Using the model, the building's heating system can be optimized so that the indoor climate is always good and at the same time energy is saved.