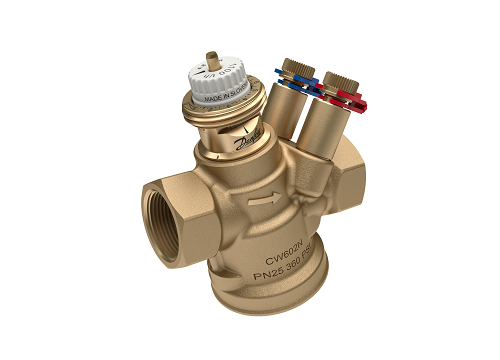 AB-QM - Pressure Independent Control Valve
Danfoss AB-QM has been at the forefront of changing the market to more efficient solutions for balancing and controlling HVAC systems. The AB-QM PICV combines precise control with great convenience. It is simple to select, effortless to install and straightforward to set. By combining multiple functions into one valve the AB-QM is also an extremely cost-efficient choice. Through shortening the design process, time saving during commissioning and by efficiency gains during operation, it is a no-brainer with a short pay-back time.
Challenges in commercial buildings that use manual balancing valves and traditional control valves in HVAC systems can be overcome with Danfoss AB-QM pressure independent control valves:
Easy valve selection according to design flow calculation
Integrated balancing and control in one product to avoid long and complex commissioning
No more overflow in the hydronic systems due to valves opening and closing. Dynamic balancing ensures design flows at full- and partial load conditions
Avoid fluctuations in room temperature with precise control and high delta
Move away from the low delta T syndrome and enable savings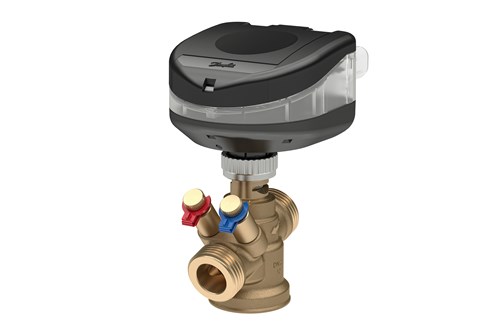 NovoCon® – Digital actuators
The NovoCon® digital IoT actuators are tailor made to fit Danfoss AB-QM valves from DN 15 up to DN 250. They establish the perfect connection between superior hydronic HVAC system performance and smart building automation solutions. Due to its accuracy, remote functionality and flow indication features, this product accelerates the commissioning process, allows easy and predictive maintenance, improves indoor comfort and increases savings.
The digital NovoCon® actuators can fight some of the challenges that are well known when using traditional actuators and turn into benefits:
Avoid manual one-by-one commissioning of the valves and benefit from remote mass upload of design flows via configuration tool or BMS (up to 64 actuators / valves at once)
Adaptions to design flows can be done from the BMS, ideal in case of late design changes or calculation mistakes
Troubleshooting difficulties due to early closing of ceilings. Flushing and purging of the system can be handled from the BMS (all at once, one floor at a time, one valve at a time)
The complicated wiring integration to the BMS can be eased by using standard BACnet or ModBus bus-communication and pre-fabricated cables
Transparency of energy usage is limited, but when using NovoCon you can get full transparency of the hydronic heating system and/or cooling system in the building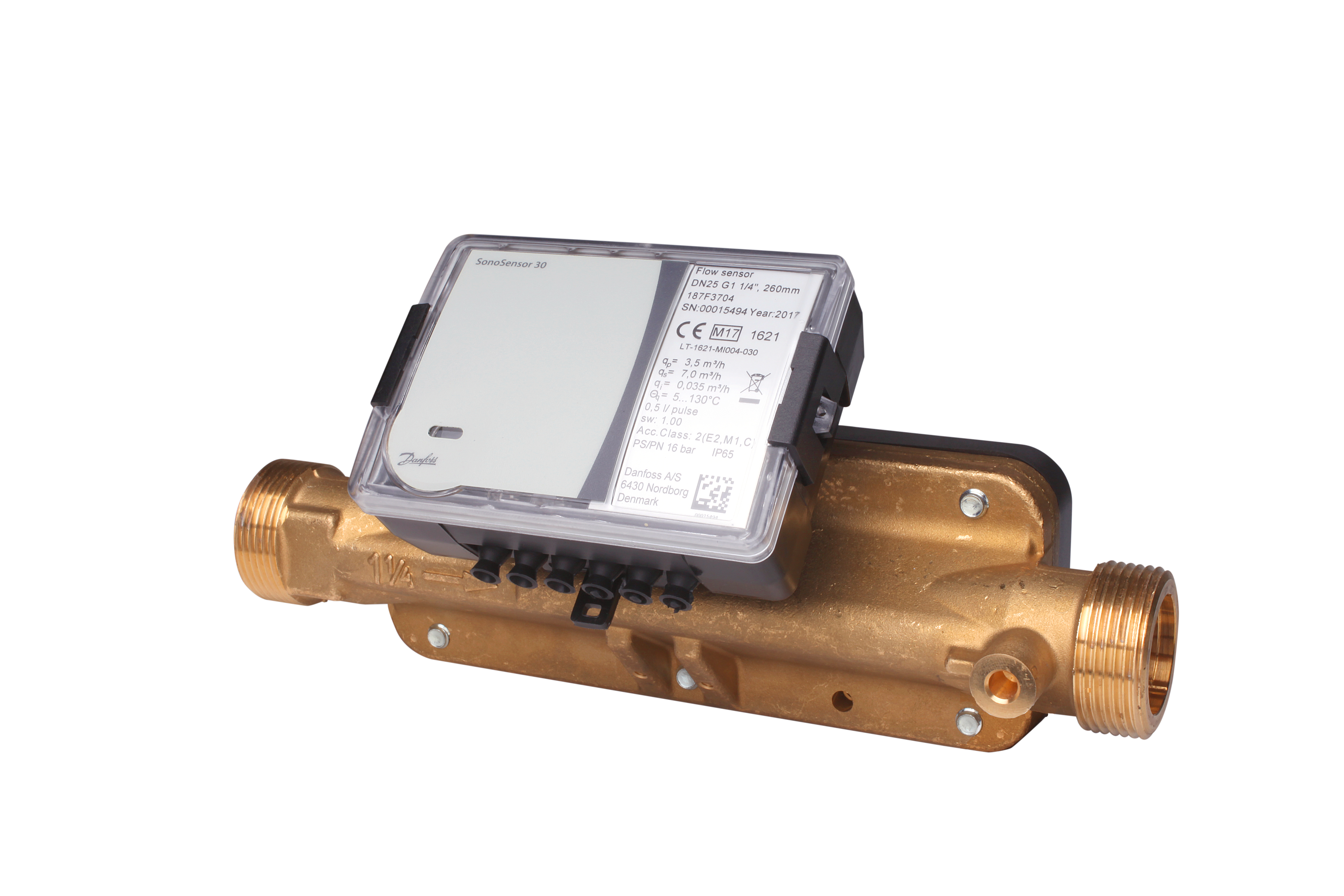 SonoSensor™ – ultrasonic flow meters
Data can be transformed into useful information. Information about how much energy you're using, where you are maybe wasting it and what is the overall status. You need sensors that link into your BMS. The optional MID-certified temperature- and flow sensors can give valuable insights in the actual energy consumption of for example the heat source, air handling unit, the fan coils or other terminal units. The data can be used to spot problems with inefficiencies. It can also be used for a fair allocation of energy costs. Temperature and flow sensors can directly be connected to the NovoCon actuator giving you additional, highly precise and valuable insights in the functioning of our HVAC system.
The benefits of using flow and temperature sensors in hydronic HVAC systems:
Advanced transparency of energy flows in a building per terminal unit and air handling unit
Predictive maintenance data and transparency (lifetime, total operating hours, etc.)
Easy identification of energy waste in building, enabling benchmark per user.
MID certified volume and temperature sensors directly connected to the Building Management System

Danfoss Digital Toolbox – Configuration tool
With the configuration tool you get: Fast identification of faults with alarms, commissioning, diagnostic, and testing on site, of up to 64 valves at once.
Scalable for all hydronic HVAC applications
S-combination in DN 15-32
As for example used for:
Fan Coil Units(FCU)
Radiant panels
Chilled beams
with nominal design flows from 20 - 4,400 I/h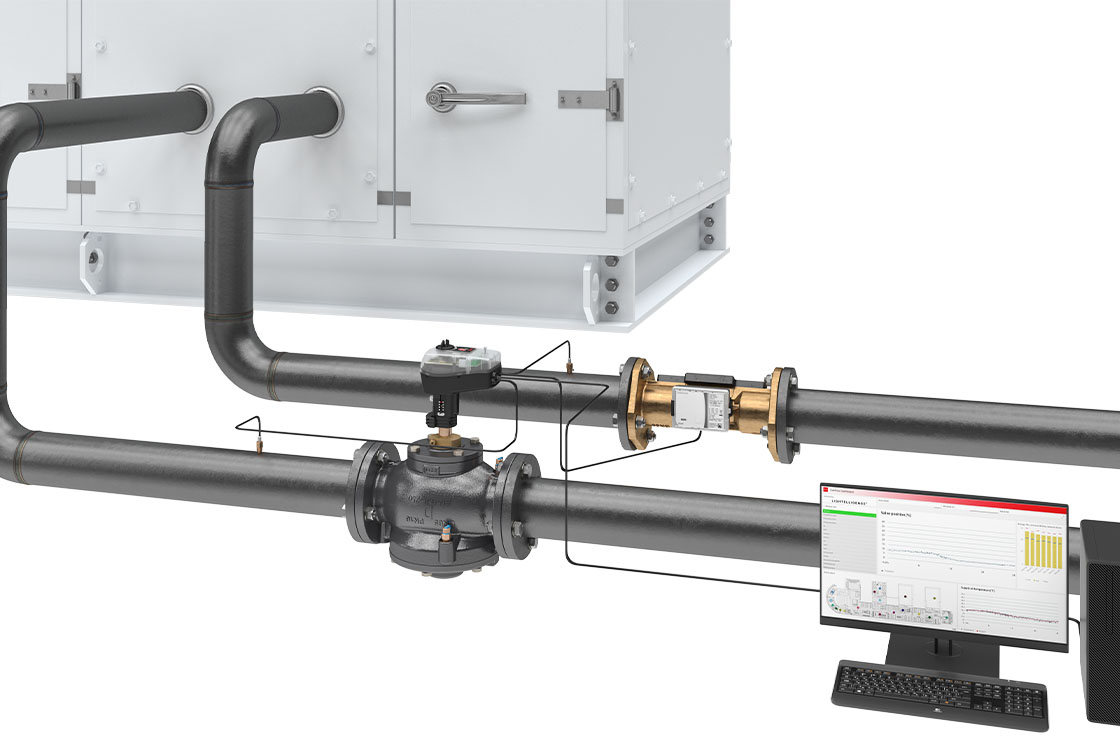 M-combination in DN 40-100
As for example used for:
Air Handling Units(AHU)
Heat Exchangers
Computer Room Air Conditioning (CRAC)
with nominal design flows from 3,000 - 59,000 I/h
L- and XL-combinations in DN 125-250
As of example used for:
Chillers
District cooling connections
Commercial heat pumps
with nominal design flows from 36,000 - 407,000 I/h

Whitepaper: Digital hydronics in air handling unit applications
Reconfiguring Air Handling Unit control for better performance.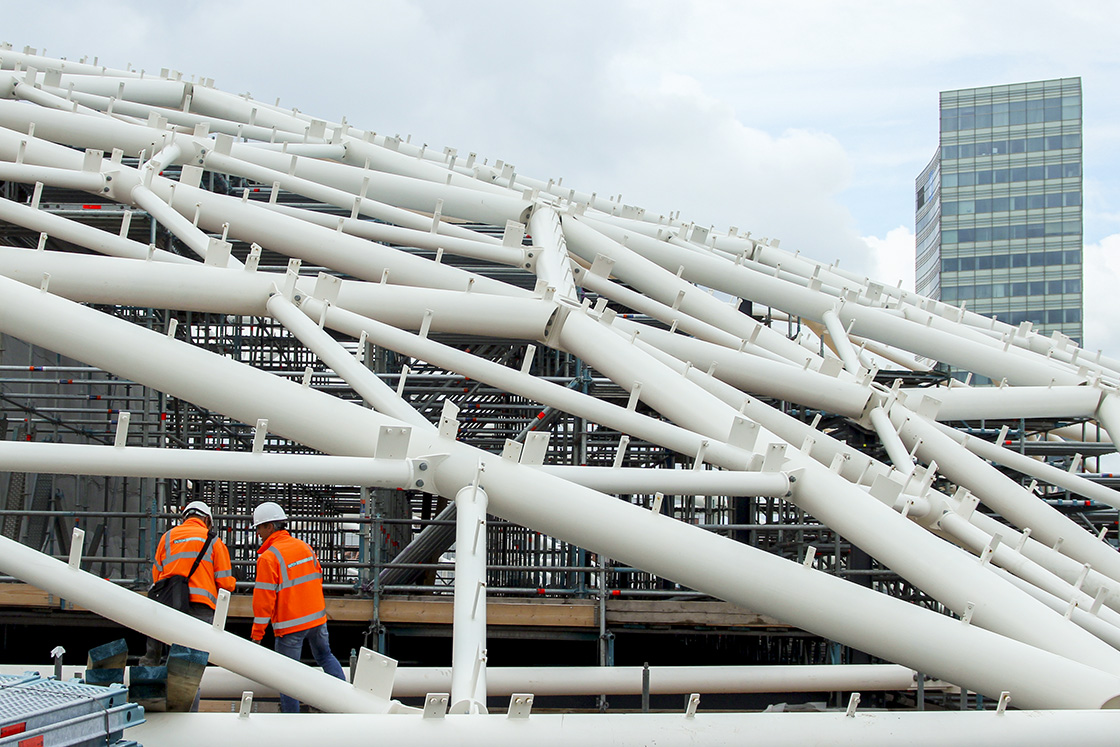 HVAC flexibility & Energy monitoring in EDGE Amsterdam West multi-tenant healthy & smart office
Building: Office
Application: Hydronic balancing and remote control of 4-pipe heating/cooling change-over system.
Challenge: Gaining BREEAM credits for energy monitoring and ensure fast, fail free installation.
Solution: Digital NovoCon S actuator combined with AB-QM 4.0 PICVs and ChangeOver6 Energy. The combination balances the system hydronically, allow remote access via a BMS and provides actual energy consumption data per climate panel during both heating and cooling operation.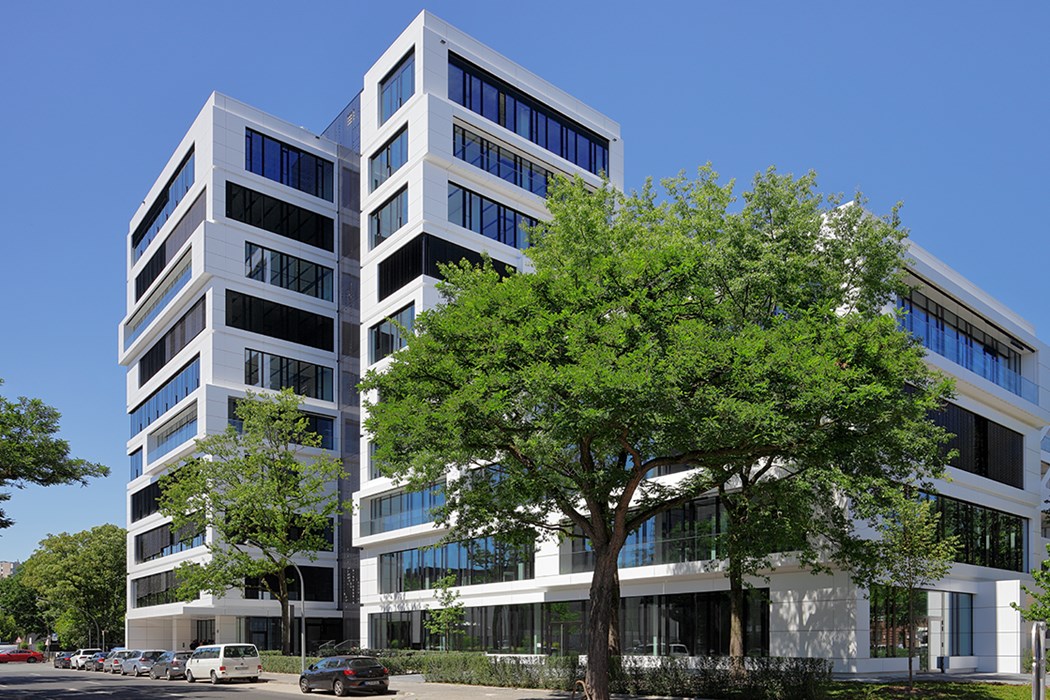 Outstanding HVAC flexibility after high-end office building renovation
Building: Office
Application: Hydronic balancing and remote control of 4-pipe heating/cooling change-over system
Challenge: Ensure a flexible to use HVAC system with DGNB sustainability certification
Solution: Digital NovoCon actuator combined with AB-QM control valves and NovoCon CO6 combined with ChangeOver6 as a combination balance the system hydronically, allow remote access via a BMS and control the room temperatures during both heating and cooling operation.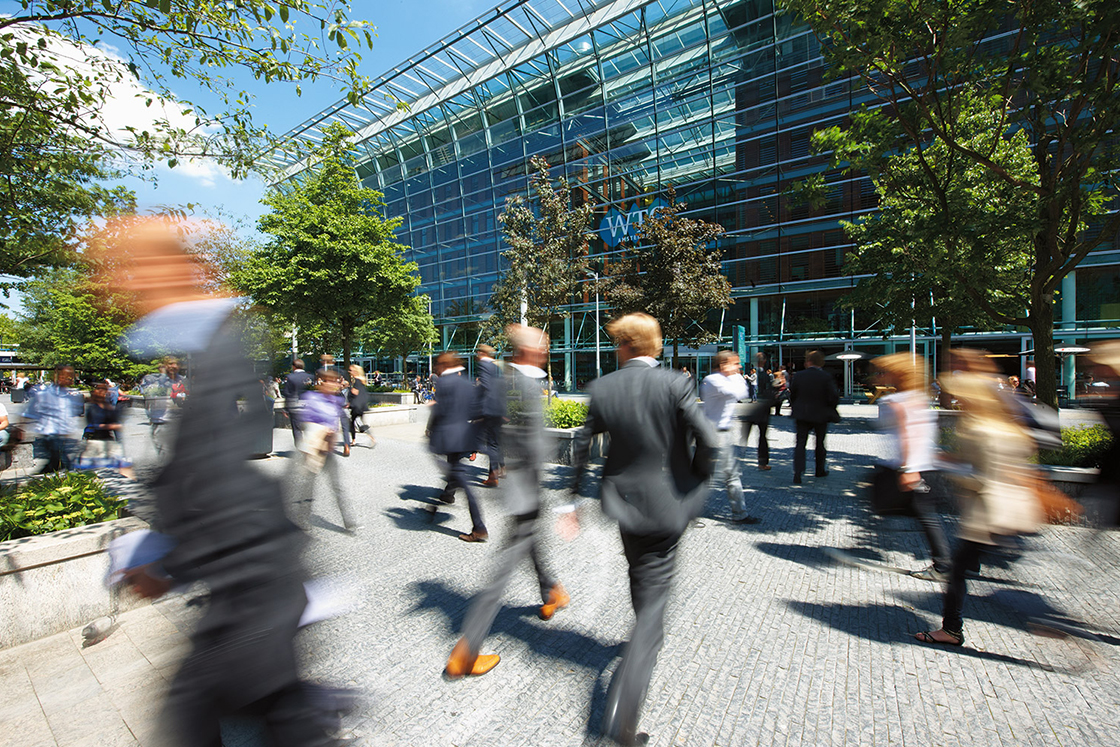 Smart HVAC control solution for the I-tower at WTC Amsterdam, the Netherlands
Building: Office
Application: Climate panels with a four-pipe change-over system for Heating and Cooling
Challenge: Establish a modern, innovative HVAC control system optimized for flexibility in (changing) usage of office space
Solution: Integration of Danfoss field devices with the Building Management System via BACnet bus-communication