Engineering HVAC 4.0 for smart buildings
This is where HVAC 4.0 starts, The transition to HVAC 4.0 requires a close cooperation between many stakeholders, with the end result of benefits to all.
What is a smart HVAC system?
Modern HVAC is complex. Digitalisation has changed the way we live, work, and interact with the world, and it's changed the way HVAC systems are controlled. Danfoss is part of the smart HVAC transition, and we call it HVAC 4.0.
HVAC 4.0 is about providing comfort, economy, and sustainability through intelligent control of heating, ventilation, and air conditioning systems in buildings. With data from smart sensors, remote control makes it possible to optimise an indoor climate around occupancy patterns and usage profiles.
Ultimately, the smartest buildings are the most energy efficient, comfortable, and convenient. The heart of this is HVAC data—vital for developing intelligent buildings that can become home to smart environments. We develop smart solutions that provide or use HVAC data for Active Energy Management (AEM). The data allows remote commissioning, predictive maintenance, and optimisation of heating, ventilation, and cooling systems.
Danfoss provides technologies for improving the efficiency and quality of smart HVAC systems, gathering the key data to drive intelligent solutions for Building Management Systems (BMS) or cloud-based solutions that remotely control and monitor building heating, ventilation, and cooling.
Our smart HVAC systems provide the real-time data you need to make informed decisions about building performance. Our equipment complements cloud-based solutions and allows intelligent software to provide actionable insights. Our innovations help create more comfortable indoor environments, optimise energy usage, and assist in the management of your facilities.
Ultimately, the trend to develop smart buildings is all about making them more energy efficient for lower environmental impact, reducing the strain on the local grid, and lower day-to-day costs for building owners. And, of course, it makes the building more comfortable for people who spend around 90% of their time indoors.
Why upgrade to a smart HVAC system?
The transition to HVAC 4.0 requires close cooperation between many stakeholders, all of whom will greatly benefit from the change.
End users experience personalised comfort, better health, and improved productivity.
Building owners experience operational excellence with lower costs, higher energy efficiency and increased ROI. Premises with green building certification are more desirable and often command higher rental prices.
Specifiers and System Integrators provide innovative solutions and reduce liabilities.
Service and maintenance turns into a fact-based, easier manageable process that is less reliant on manual involvement and simpler to troubleshoot. Cloud-based solutions working with the building management system can also allow the data to be accessed remotely, keeping key stakeholders informed of the day-to-day situation.
Features and benefits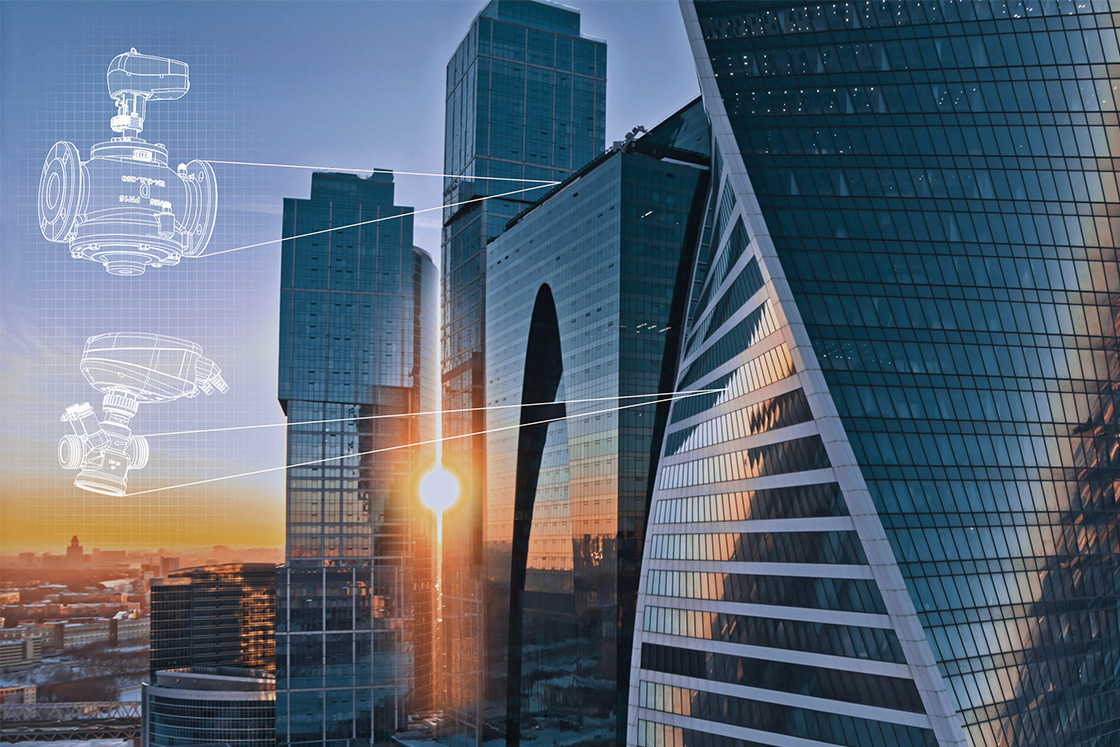 Why is hydronic balancing important?
Heating and cooling our buildings accounts for about 30% of the final energy consumption across the European Union.
The optimisation of HVAC systems in buildings requires more than simply improving the efficiency of the heating or cooling generation equipment (e.g. heat pumps, boilers, chillers).
It is also vital to look at how heating and cooling is distributed from the central generator to points of end use, the terminal units such as Fan Coil Units (FCUs) and radiant panels.
Legislation, including the Energy Performance of Buildings Directive (EPBD) and Ecodesign, has put forward important provisions to optimise technical building systems. But these have not yet fully addressed market failures and therefore the potential of hydronic balancing remains largely unrealised.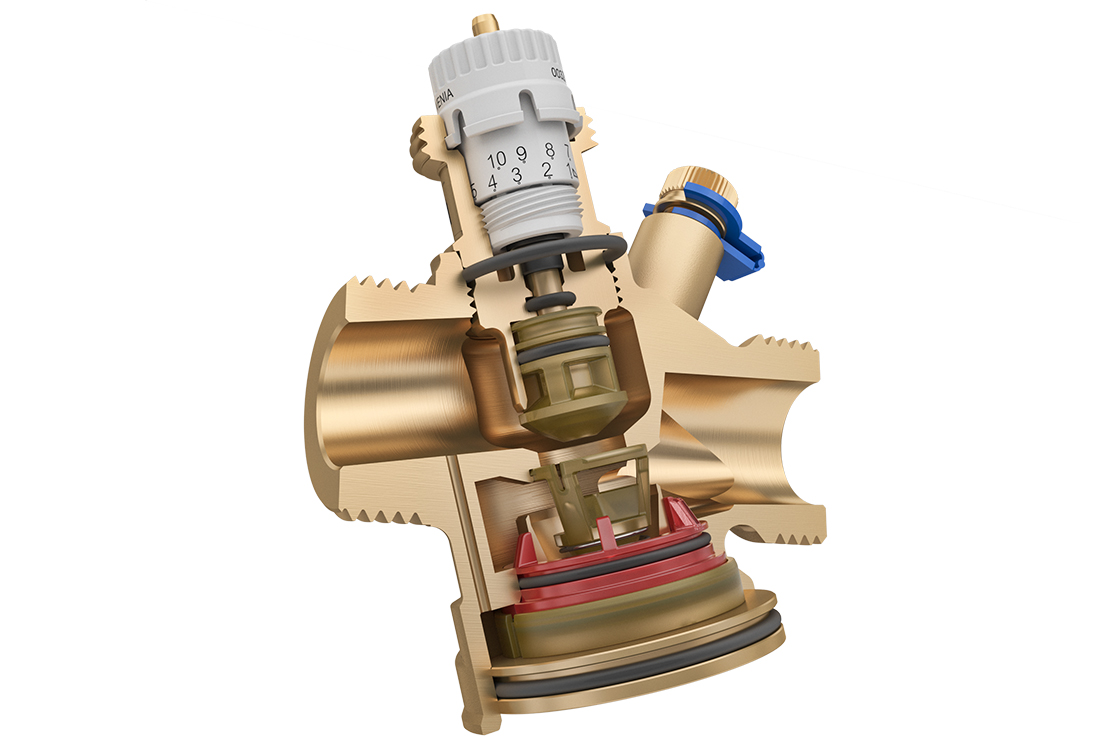 Why PICV technology is key in modern HVAC system
Danfoss AB-QM has been at the forefront of changing the market to more efficient solutions for balancing and controlling modern HVAC systems. The concept of combining a control valve and a built-in pressure controller has now been accepted as a standard in most markets worldwide.
The AB-QM PICV combines precise control with great convenience. It is simple to select, effortless to install and straightforward to set.
By combining multiple functions into one valve the AB-QM is also an extremely cost-efficient choice. Through shortening the design process, time saving during the commissioning stage and by efficiency gains during operation it is a financial no-brainer with either negative or extremely short pay-back times.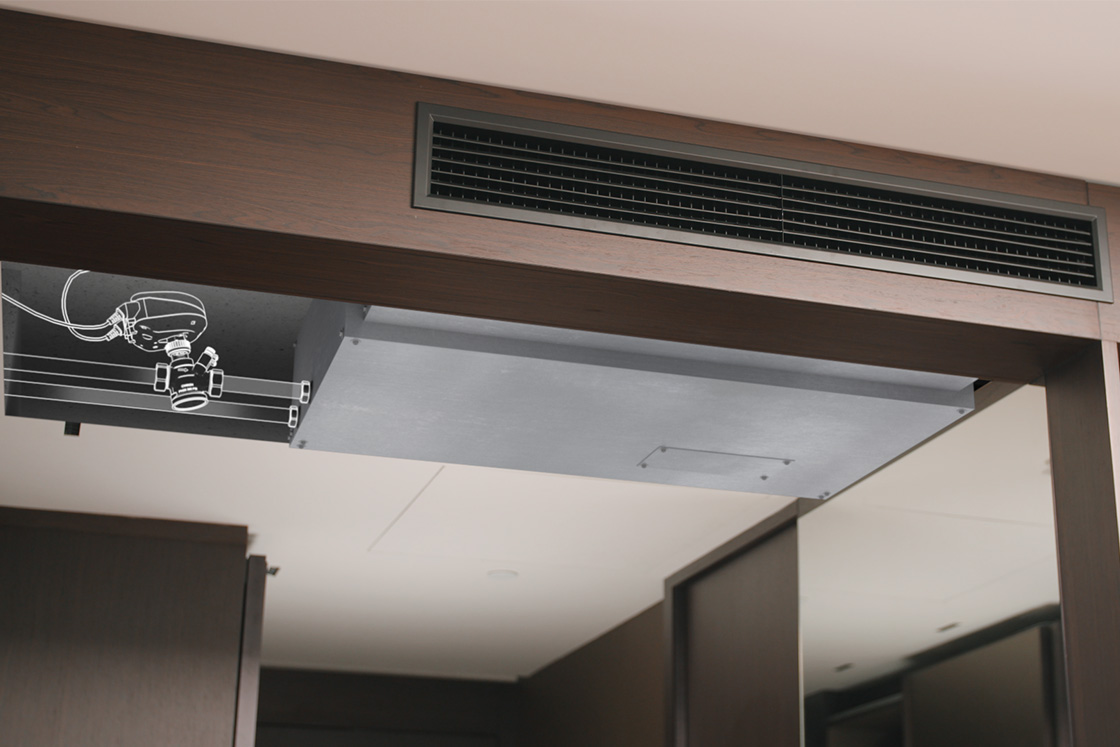 Benefits of digital actuators in HVAC
Remote mass upload of designed flows via configuration tool / BMS (up to 64 actuators / valves at once)
Setting and correction of the flow can be done centrally from the BMS / Computer
Flushing and purging of the system centrally from BMS / Computer (all at once, one floor at a time, one valve at a time)
Use of standard BACnet or ModBus bus-communication and pre-fabricated cables for easy BMS integration
Full transparency of energy consumption in the building for heating / cooling using AB-QM and NovoCon

How to gather HVAC system data?
HVAC 4.0 systems are not just smart, they are clever. They know how to spot efficiency problems and how to reduce energy costs.
The key to success is actively using the information collected from building and HVAC data and stored in the Building Management System.
Digital IoT actuators provide substantial data and can be expanded with data from optional temperature and flow sensors.
This helps you to manage the energy flows and plan service and maintenance activities.
Image Copyright: Bert Teunissen/EDGE

Are you looking for solutions that contribute in reducing your buildings' carbon footprint?
Then have a look at our animation video about Danfoss Digital Hydronics.