Hydronic balancing of HVAC heating and cooling systems is essential for many reasons. It is necessary in order to achieve proper indoor comfort and for the system to run as efficiently as possible. If the hydronic balance is not properly in place, end-user complaints, extra costs and reduced lifetime value of the system can be expected.
Danfoss offers a hydronic balancing solution for every situation:
Pressure-Independent Balancing and Control Valves combine hydronic balancing and temperature control functionalities in one product. They are simply set to the design flow and used in both heating and cooling systems with variable flow conditions.
Automatic balancing valves eliminate pressure fluctuations occurring in variable flow systems. With additional pre-setting radiator valves that limit the maximum flow through e.g. radiators, the system can be hydronically balanced. Another automatic balancing solution is provided by the Pressure-Independent thermostatic radiator valves which combine the control of differential pressure and flow limitation in one valve.
Thermal balancing valves establish a proper balance by using the temperature entering the circulation pipes of Domestic Hot Water system risers. This provides a very efficient system.
Manual balancing valves can be used in systems with a constant flow, such as systems with 3-way control valves. They need to be commissioned to establish the design flow.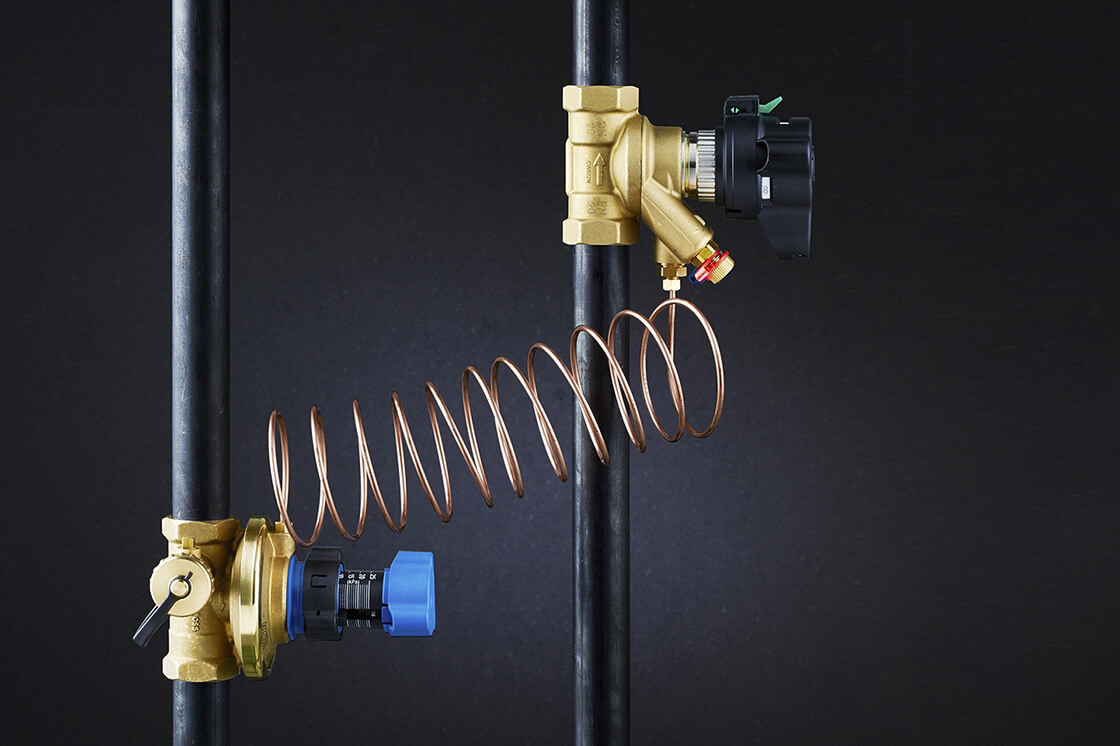 Danfoss automatic balancing valves
Hydronic balance by setting the required differential pressure in risers and design flow at the radiators without any tools
How we can help you
Improved energy efficiency and indoor comfort
Fewer complaints about uneven heat distribution
Fewer complaints about system noise
Savings on pump dimensions and energy consumption
Relatively short payback times