Establishing the most accurate air exhaust temperature from the Air Handling Unit requires the most accurate control of water flows into the heat exchangers for heating or cooling the entry air flow. In most cases a variable flow system is used for this. The best results, in both full- and partial load conditions, can be achieved by using Pressure Independent Balancing and Control Valves (PIBCV). They are simply set to the required flow under full load conditions and function as automatic flow limiter. In partial load conditions the actuator accurately reduces the flow according needs. No overflow situation will occur, increasing the energy efficiency of the heat or cooling source.
For an alternative solution with a constant flow system, regular Motorized Control Valves and Manual Balancing valves to determine the maximum flow can be used.
To be able to service the control valves it is recommended to install manual shut-off valves.
Danfoss also offers a range of electrical actuators for dampers. They control the amount of air entering the air handling unit by positioning the dampers in any position between 0-90 degrees angle. These can cover a damper surface of up to 8 m2.
To protect frost sensitive parts of an Air Handling Unit, it is possible to install self-limiting electric heating cables. These increase their heat the output as the environment temperature reduces.
How we can help you
Complaint free indoor comfort
Accurate air temperature exhaust
Ease of service, maintenance and repairs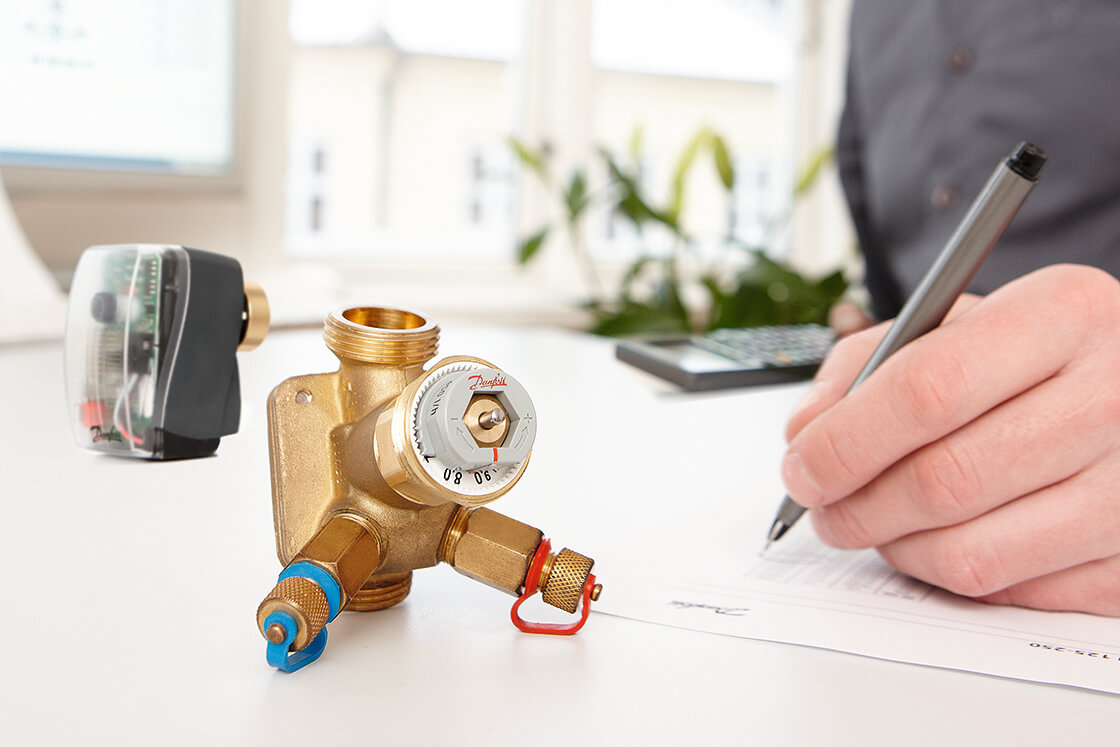 AB-QM pressure independent balancing and control valves
Take control on the water flows up to 442,000 liters per hour with Danfoss AB-QM pressure independent balancing and control valves.