Shanghai Tower is the tallest building in China and the second-tallest in the world. On top of that, it meets the strictest environmental requirements – and Danfoss technologies are a great reason for this.
The Shanghai Tower is with its 632 meters the world's second tallest building but it is also one of the world's most sustainable. The recently opened Shanghai Tower has achieved the Leadership in Energy and Environmental Design's platinum certification and a Chines Three Star Green Building award.
Located in one of the world's fastest growing cities, Shanghai Tower is designed to reduce energy consumption and pollution. To obtain this great ambition, several Danfoss solutions have been installed.
"Building a tower this big, you are entering new territory and Danfoss appreciates being the preferred supplier of products and knowhow," says Kjeld Stark, President, Danfoss China. 
6.700 Danfoss valves ensure a stable water flow all around, so the temperature wanted on the top floor can be obtained, regardless of the temperature wanted on lower floors. More than 50 percent of Shanghai Tower's total energy use goes to heating, ventilation and Air Conditioning. 20 percent of this has been cut by using the Danfoss control valves.
Additionally, 660 Danfoss variable-speed drives ensure that pumps, compressors, and fans never run faster than needed to deliver the wanted temperatures. This technology adds to a 20-40 percent energy save.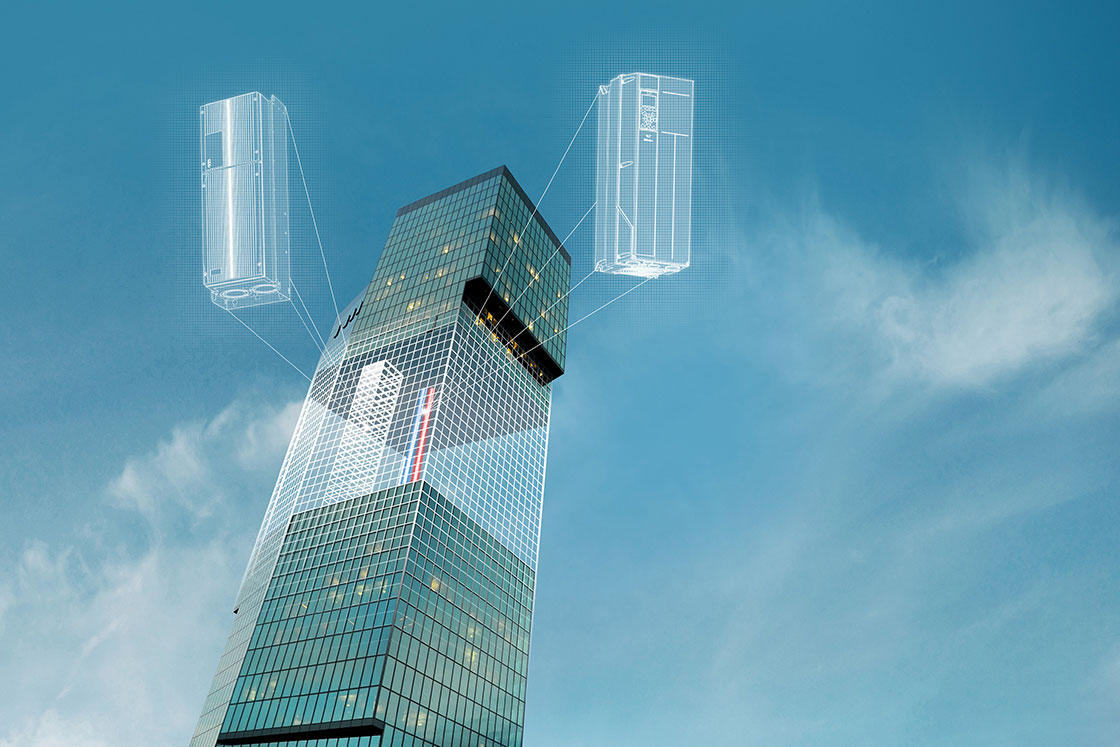 Engineering the world of Tomorrow
Danfoss engineers advanced technologies that enable us to build a better, smarter and more efficient tomorrow. In the world's growing cities, we ensure the supply of fresh food and optimal comfort in our homes and offices, while meeting the need for energy efficient infrastructure, connected systems and integrated renewable energy.
Our solutions are used in areas such as refrigeration, air conditioning, heating, motor control and mobile machinery.
Our innovative engineering dates back to 1933 and today Danfoss holds market-leading positions, employing more than 26,000 and serving customers in more than 100 countries. We are privately held by the founding family.