High heating bills and the desire to use environmentally friendly energy prompted the Jensen family, from the Danish village of Tofterup, to opt for new sustainable energy sources, when they replaced their gas boiler. They chose Danfoss' air source heat pump, model DHP-AQ.
The heat pump produces heat, hot water and cooling by 'extracting' energy from the outside air. Danfoss' advanced technology is capable of absorbing energy, even at outside temperatures of -20° Celsius.
Unlike many other heat pumps on the market, Danfoss' DHP-AQ is silent, and this also includes the part of the pump that is placed inside the house. 
The Jensen family has installed their pump in a room next to the kitchen. And even though they cannot hear it, it makes its mark on the heating bill. Before the pump was installed, annual costs were around 20,000DKK. Now, they are less than 10,000DKK.
In fact, the DHP-AQ was tested with 10 other air/water heat pumps available on the market in September 2011, with Danfoss' solution proving to have one of the highest annual efficiencies. The test was conducted by the Swedish Energy Agency.
More about:
Heat pumps for one family houses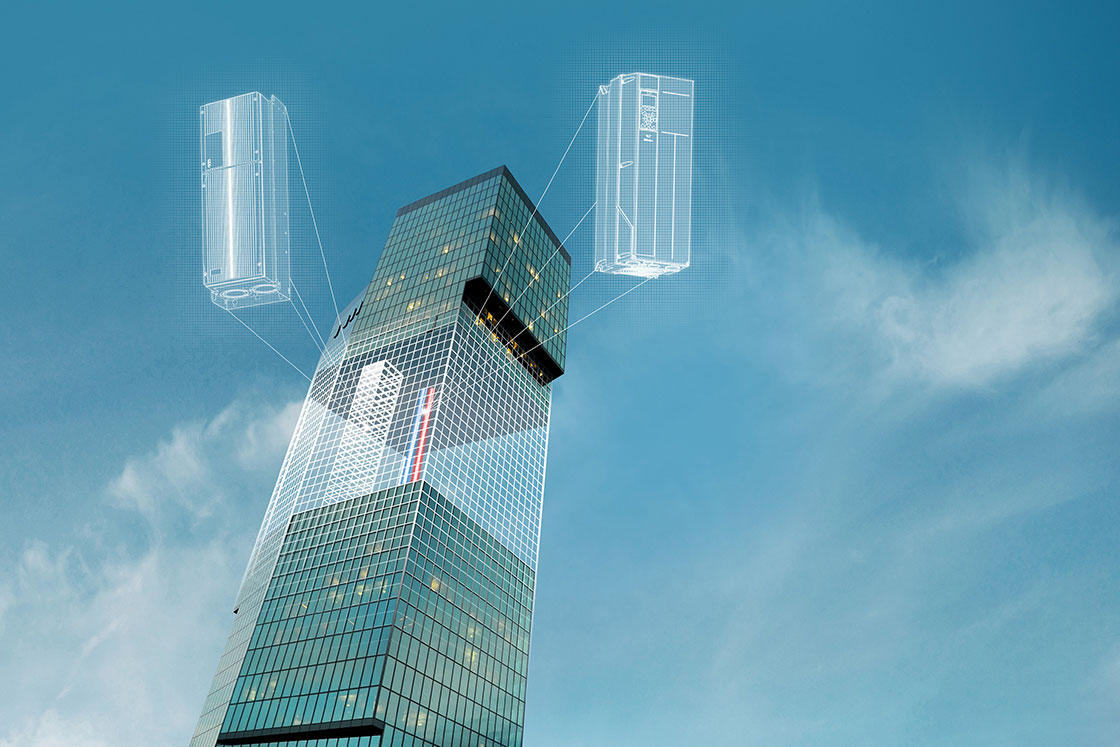 Engineering the world of Tomorrow
Danfoss engineers advanced technologies that enable us to build a better, smarter and more efficient tomorrow. In the world's growing cities, we ensure the supply of fresh food and optimal comfort in our homes and offices, while meeting the need for energy efficient infrastructure, connected systems and integrated renewable energy.
Our solutions are used in areas such as refrigeration, air conditioning, heating, motor control and mobile machinery.
Our innovative engineering dates back to 1933 and today Danfoss holds market-leading positions, employing more than 26,000 and serving customers in more than 100 countries. We are privately held by the founding family.