Danfoss Dynamic Valve™: a simple solution to a daily challenge
Danfoss Dynamic Valve™ is an innovative radiator valve with a 2-in-1 valve design. It combines a thermostatic radiator valve and a differential pressure controller for accurate temperature control and automatic hydronic balancing in a single product.
The built-in differential pressure controller eliminates pressure fluctuations in a two-pipe heating system. By using Dynamic Valve™ a perfectly controlled and automatic hydronic balanced heating system is simply established.
For designers
Dynamic Valve™ is good news for everybody involved in designing or specifying of two-pipe heating systems. It has all the advantages of automatic hydronic balancing combined with optimal temperature control.
For installers
By installing the valves you also install automatic balancing at the same time. To commission the system correctly the valves just have to be set to correct maximum flow at each radiator.
For building owners
Dynamic Valve™ is a product typical to use in residential buildings. Many owners, occupants and other users will recognize typical heating problems like noise, uneven heating and high energy bills. The indoor comfort will be greatly increased when Dynamic Valve™ is used.
Features and benefits
A 2-in-1 valve design for temperature control and automatic balancing
Built-in differential pressure controller
Maximum differential pressure 60 kPa
Limitation of maximum flow between 10 – 135 liters per hour
Available in Straight, Angle, Angle UK, Angle left and Angle right models
Available in NF (Norm France) and DIN (Deutsche Industrial Norms) standards

See how the Danfoss Dynamic Valve™ works
Presentation of what is special about this thermostatic radiator valve, how it works and what the benefits are.
Easy measuring with dP tool™
There is only one requirement to ensure the built-in differential pressure controller works as it should. That is the total differential pressure over the Dynamic Valve™ is 10 kPa. If this pressure loss is present on the valve furthest from the pump, the system is correctly commissioned. To check if the required pressure loss is present use the dP tool™. It's a simple and unique tool that measures the available differential pressure.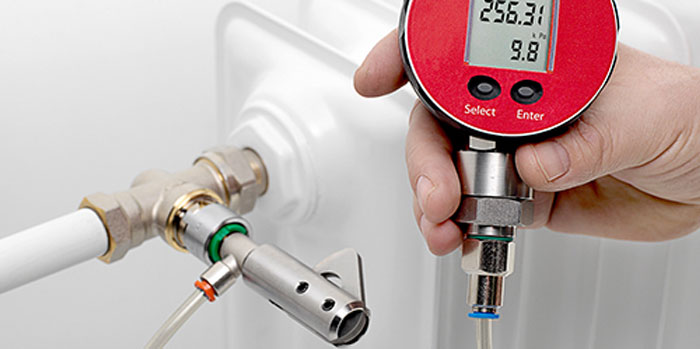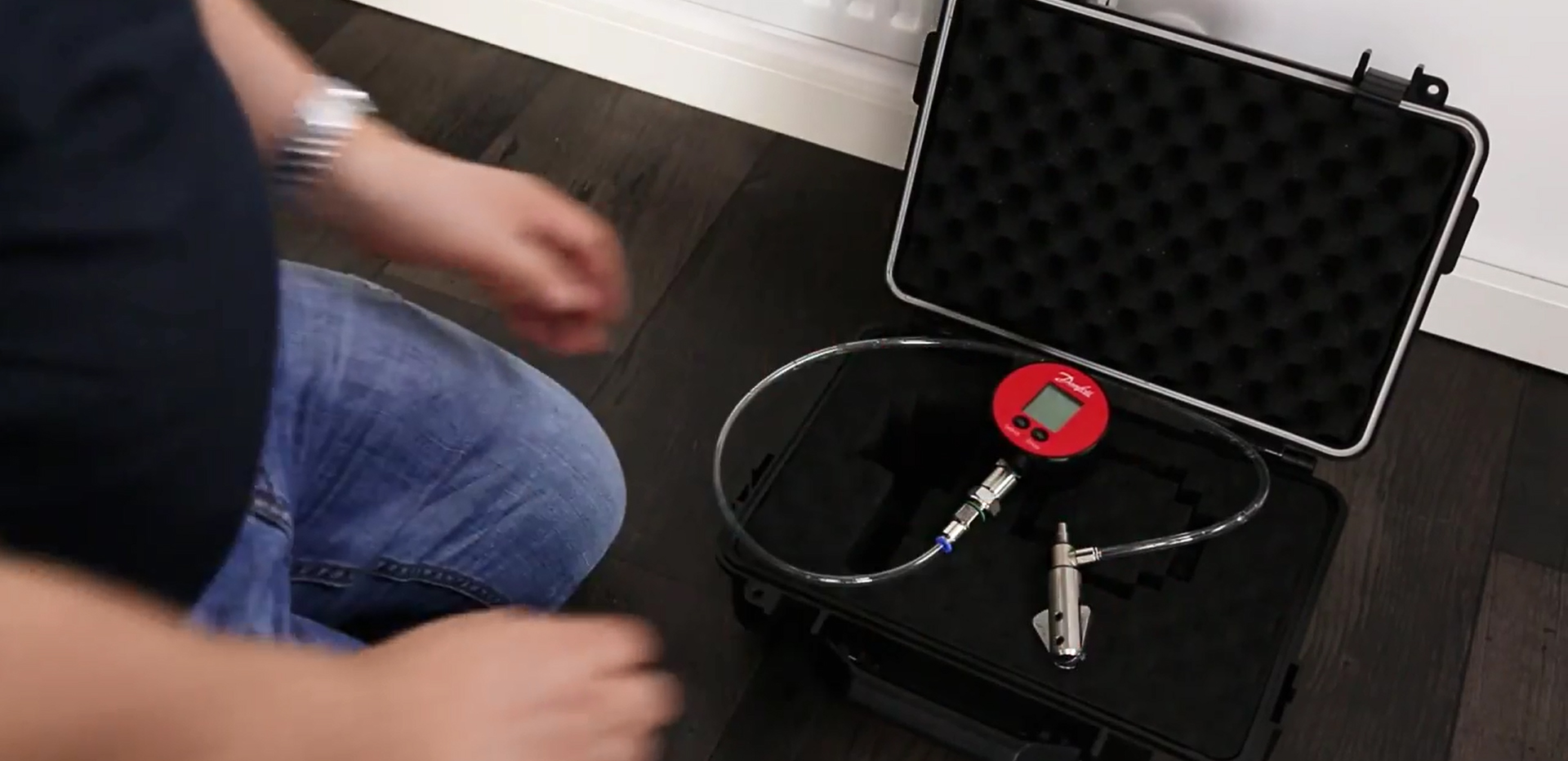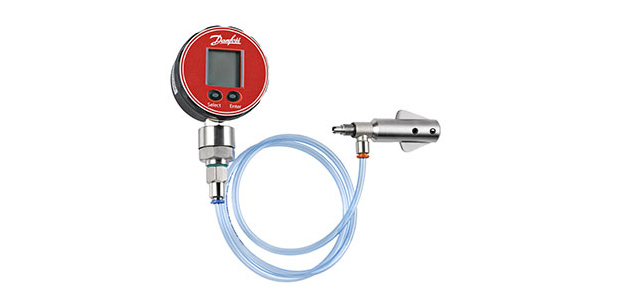 Can Dynamic Valve™ be used for one-pipe heating systems?
No, Dynamic Valve™ can only be used in two-pipe heating systems
What is the maximum differential pressure Dynamic Valve™ should work under?
The maximum differential pressure is 0,6 bar or 60 kPa
Which sensors can be mounted on a Dynamic Valve™ ?
All sensors with a RA-connection (RAW, RAE, RAX, RAS-C, RAS-C2, RA 2000, living by Danfoss) can be used. However the Dynamic Valve™ should only be mounted in the inlet, so FJVR sensors should not be mounted.
Do you need to mount Dynamic Valve™ on all radiators in a heating system in order to achieve a proper system balance?
No, if there is a few radiators where Dynamic Valve™ can be mounted (e.g. due to a radiator with build-in valve) you can still achieve proper system balance. However it needs to be a little throughout a system.
Can flow be verified after Dynamic Valve™ is mounted?
Yes, this can be done by using the Danfoss dP tool™. With it you can measure whether the differential pressure of 0,1 bar or 10 kPa is achieved. The actual flow can be derived by looking up the actual pre-set value in the data sheet or on the Danfoss Pre-setting tool.
How does the Dynamic Valve™ work in a heating system?
The valve works in a way that the pre-set flow will be kept regardless of pressure changes in the heating system.
Can it create noise if someone closes their radiators in an apartment?
No, as the valve will keep a constant pressure over the valve cone, noise will not be an issue as long as the maximum differential pressure in the system is below 0,6 bar or 60 kPa
Can the Dynamic Valve™ be used with all heating sources?
Dynamic Valve™ can be used with all common used heating sources:
Direct district heating (a pressure differential controller needs to be mounted);
Indirect district heating;
Gas boilers;
Oil boilers;
Heat pumps.