A simple task like changing the oil filter usually takes at least 10 minutes. Add the oil spill from unscrewing the cabinet and you can easily spend an extra 5 minutes cleaning up. Not any more: the unique Danfoss cartridge filter can be replaced in just 45 seconds, easily and with no oil spill.
All of our filters are specially designed and tested to ensure the filter will keep its shape and stay in place - and are released for both heating oil and kerosene. All Danfoss service pumps are equipped with our red cartridge filter (the only cartridge filter approved and released for use in Danfoss Diamond series Service 2.0 oil pumps). This allows you to access and replace the filter in one clean and fast operation, without even needing to unscrew the cabinet.
It is not always possible to see if a layer of sediments is building up inside the filter, so to avoid risks and reduced efficiency, you should replace the filter as part of your oil burner's yearly service.
Don't compromise. Rely on Red when you buy cartridge filters.
Features and benefits
Can be replaced in only 45 seconds.
Released for both heating oil and kerosene.
A well-adjusted burner can reduce oil consumption by up to 10% or even more.

Burner component conversion tool
Exchange burner components with Danfoss - find your spare part in seconds.
Application guide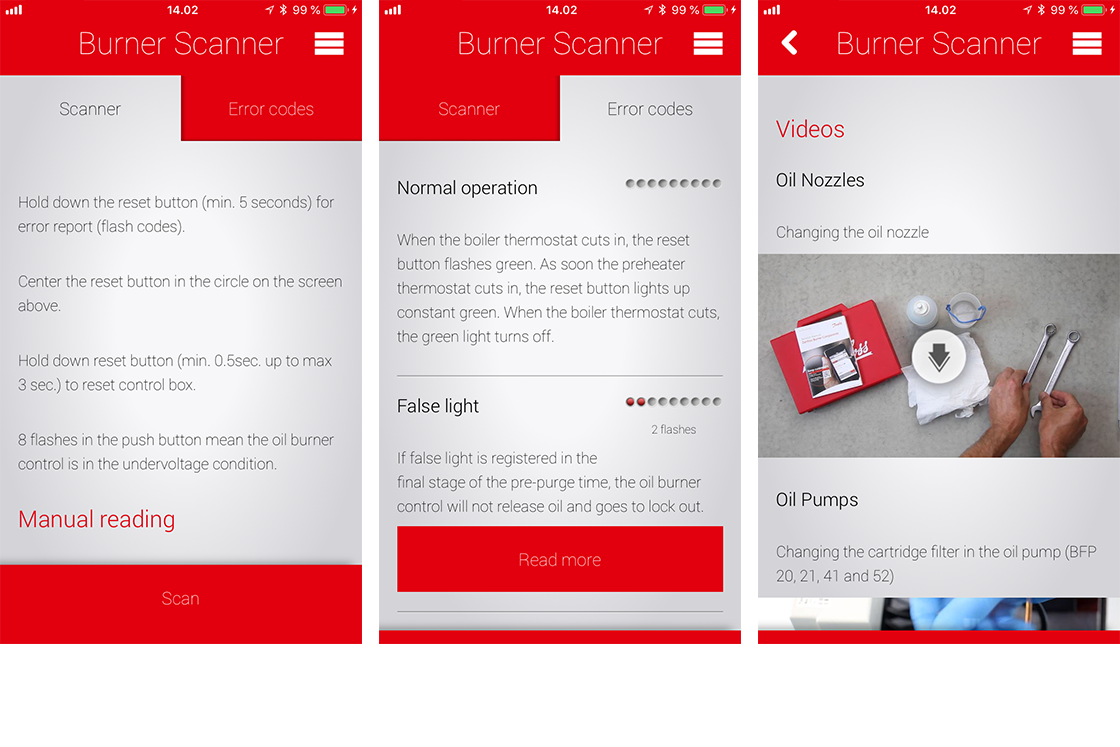 Burner scanner app
The Danfoss Burner Scanner app lets you scan error codes on the burner control and guides to a solution on the spot.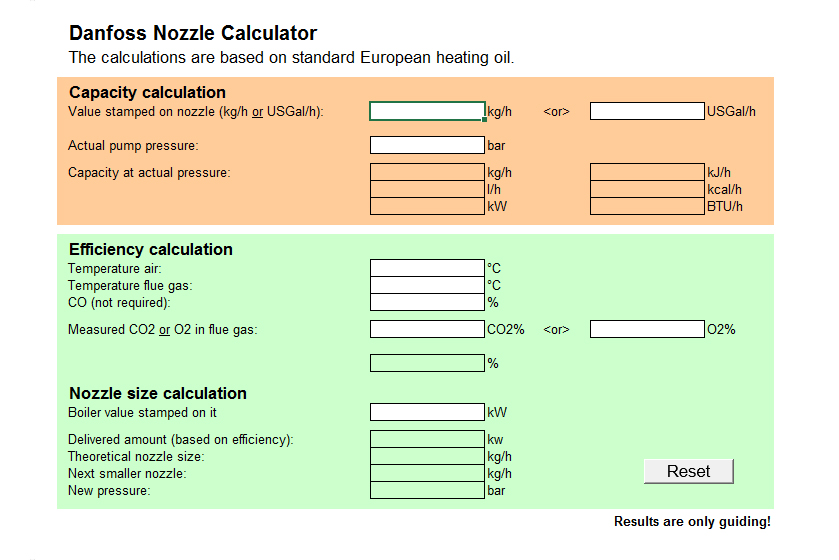 Burner nozzle calculator
Use the oil nozzle calculator to calculate capacity, efficiency and size of Danfoss oil nozzles.
The calculations are based on standard European heating oil.