Intelligent design for safe efficiency and simple installation
The Danfoss Intelligent Purging System (IPS) is an automatic, self-contained operating unit that helps remove non-condensable gases in a safe and energy efficient way. This helps maintain an optimum refrigeration capacity and system efficiency, allowing professionals to achieve maximum system performance.
Maximize system performance 
Automatic purging response to non-condensable gases in the refrigeration system
Continuous monitoring of differential pressure between system refrigerant and purger refrigerant
Reduction of plant power consumption
8 point purging functionality
Improve operational safety
Electronic purging helps reduce the risk of refrigerant release to the environment
Self-contained operating unit functions independently from the main plant
Easy monitoring of past purging cycles data with operation log
Self-diagnostics for unit and system operation to shut down in case of malfunction of air-purger components
Easy installation and maintenance
Cost-effective design with few mechanical and electrical connection interfaces
Minimizes the risk of leakage thanks to the hermetic internal cooling system
Plug and play, stand-alone unit eases installation and commissioning – low risk of potential error
No need for any advanced settings
Easy to handle with its compact design
Fast and easy pump down before service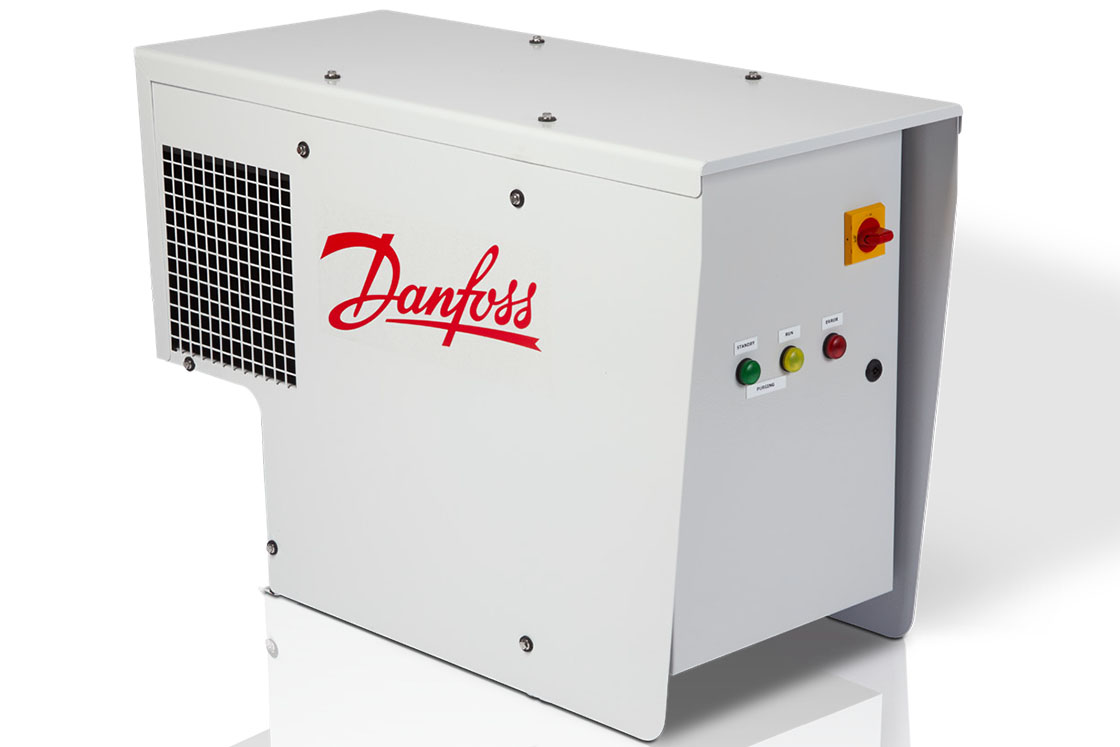 Intelligent Purging System
At Danfoss, we are extending our wide portfolio for industrial refrigeration to include the Intelligent Air Purging System, also known as Danfoss IPS. With its compact design, easy installation and automatic purging functionality, the new Danfoss IPS helps improve the operational safety, efficiency and cost-effectiveness of industrial refrigeration systems.

Watch video
See how our new intelligent air-purging system improves the efficiency to your refrigeration system.
Pilot valves for ICS Flexline™

The extensive range of Danfoss pilot valves include: Constant-pressure pilot valve, type CVP Differential-pressure pilot valve, type CVPP Pressure-operated pilot valve with reference pressure connection, type CVC Electronically operated constant-pressure pilot valve, type CVE Solenoid pilot valve, type EVM (NC) Solenoid pilot valve, type EVM (NO) Housing, type CVH for pilot valves, for mounting in external pilot lines.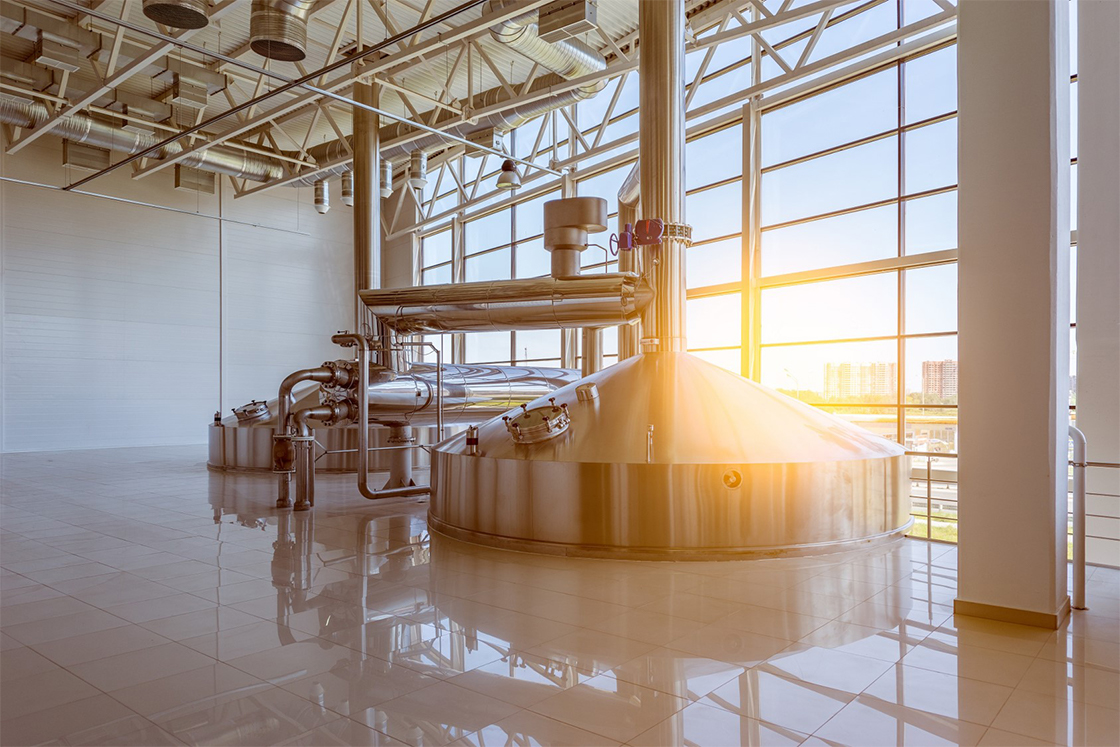 Industrial refrigeration
Industrial refrigeration systems engineered to ensure perfect conditions for food in safe temperature-controlled environments, while allowing for improved food safety and reduced food waste.
Documents

| Type | Name | Language | Valid for | Updated | Download | File type |
| --- | --- | --- | --- | --- | --- | --- |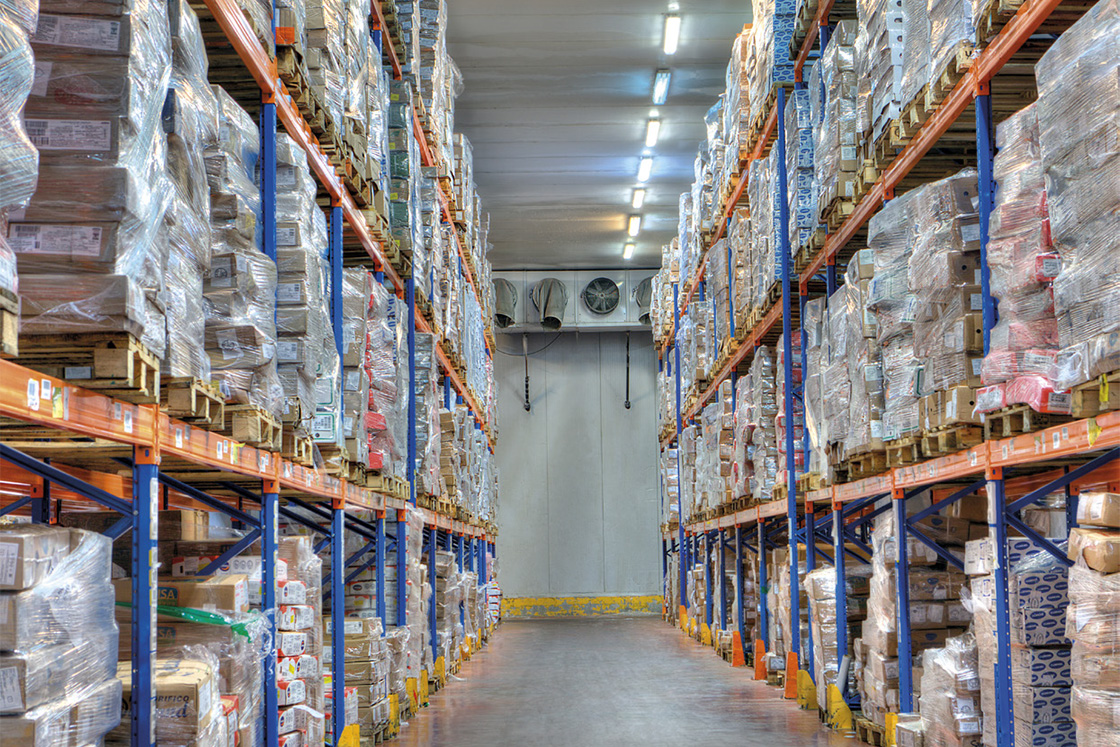 New intelligent air purger from Danfoss gives Agri-Norcold better air separation and system diagnostics
Agri-Norcold is a major player in the Danish cold storage market, providing flash freezing, handling, and storage services for a wide range of customers in Denmark's food industry. With a total of one million cubic meters of refrigerated space countrywide, the reliability and efficiency of Agri-Norcold's refrigeration systems are critical.