Tallahassee, Florida, USA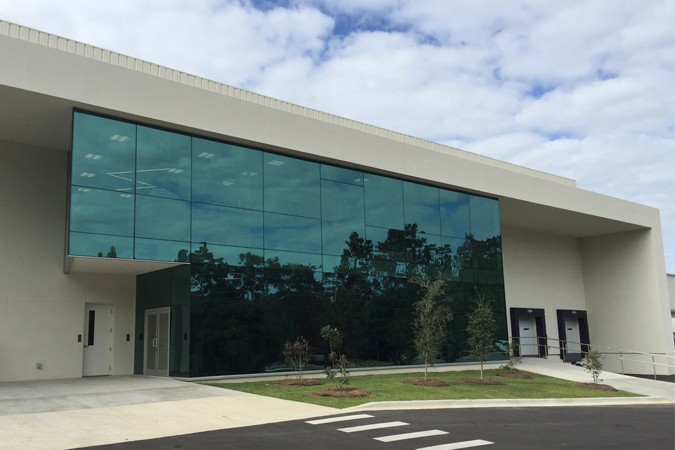 Application Development Center in Tallahassee, Florida
The main goal of the Tallahassee Application Development Center is to help you test new air conditioning solutions and improve performance on your applications in a live environment. This facility has been specifically set up to support air conditioning testing for our customers and partners in North and South America, but can also offer you global support. The ADC is located next door to our Danfoss Turbocor® facility, which allows for a high degree of cooperation on oil-free solutions.
The ADC building is 2,200m2 (or ~23,700ft2) and includes three fully automatic sets of psychrometric test facilities. These range from 1.2 TR (4.2 KW) to 12TR (42KW) for a side-by-side setup, from 5 TR (17.5KW) to 50TR (175KW) for an over–under setup, and up to 150TR (525KW) for an air-cooled chiller test.
Our test facilities meet all generally known and accepted testing standards. We are also open to accommodating special testing requests. For example, our temperature testing range has already been extended beyond both the higher and lower standard requirements. Additionally, we have the ability to test applications charged with mildly flammable refrigerants. For a list of refrigerants and testing standards, please see our ADC FAQ.
At this ADC, we can test the following applications:
Various types of residential air conditioners, including split systems, ducted split systems, packaged systems, and heat pumps
Precision air conditioners for data center cooling
Light commercial roof top
Commercial roof top
Air-cooled chillers
Are you ready to learn more about our ADC in Tallahassee? Please get in touch with your local sales representative and let's engineer tomorrow. Together. Today.
Contact local sales representative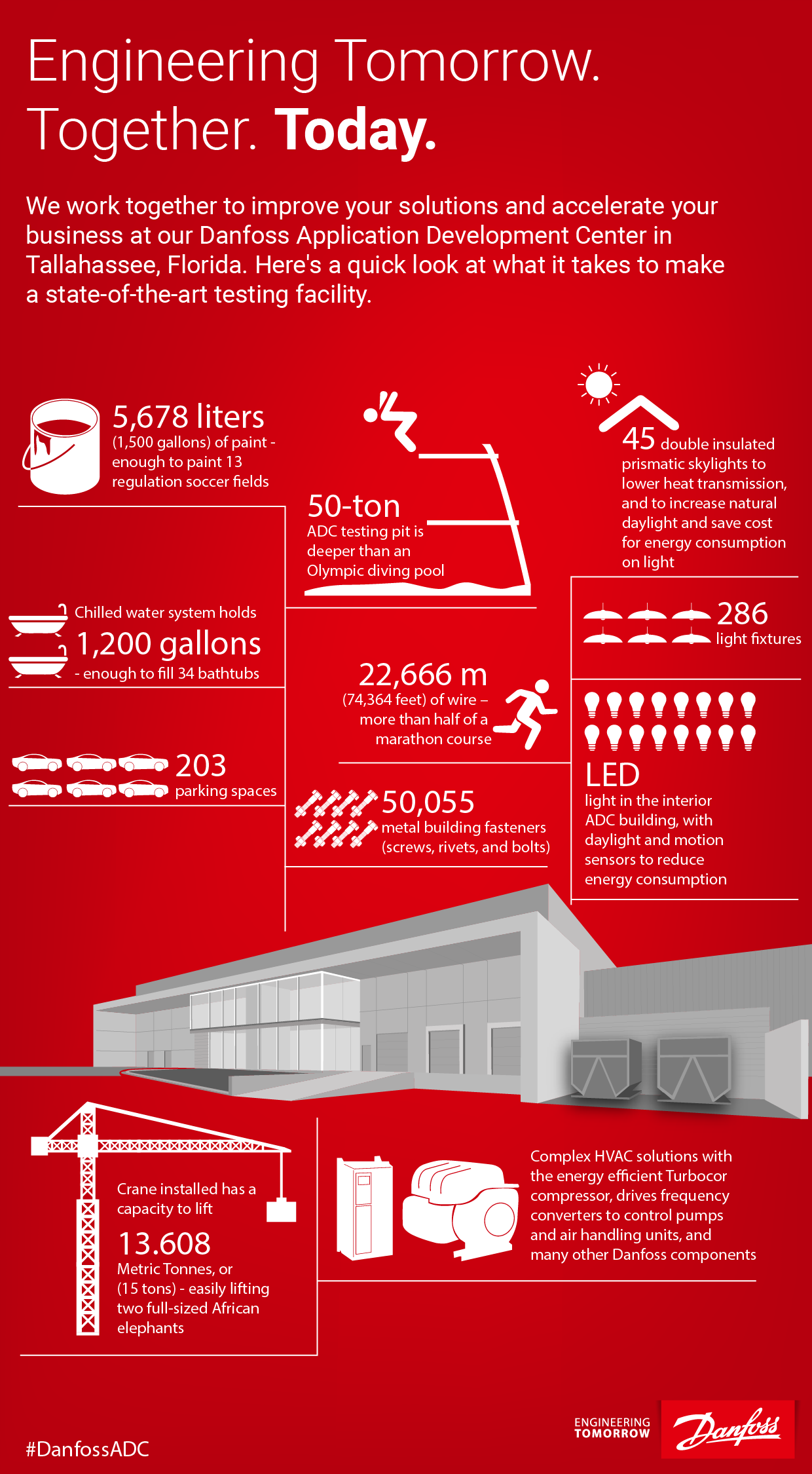 Learn about the other application development centers