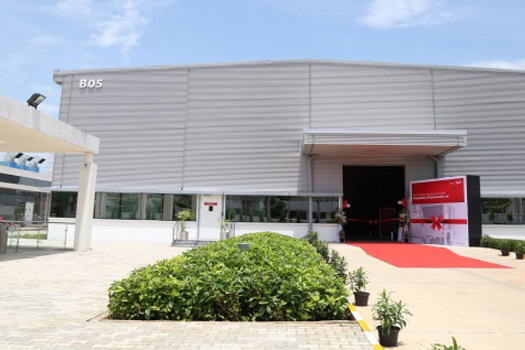 Application Development Center in Oragadam, India
The main goal of the Oragadam Application Development Center is to help you test new solutions and improve performance on your applications in a live environment. The ADC is located near our facilities based in Oragadam, India. These facilities house various product development teams, allowing for a high degree of cooperation on customer solutions.
The 2,000m2 ADC building includes two side-by-side psychrometric testing facilities, a condensing unit test laboratory, and an industrial refrigeration ammonia training unit. These test facilities support the testing of air conditioners up to 90 KW (25.7TR), chillers up to 200KW (57TR), fan coils up to 70KW (20TR), and condensing units up to 80 KW (22TR).
Additionally, we can meet requests for testing applications charged with flammable refrigerants in all test facilities. For a list of refrigerants and testing standards, please see our ADC FAQ.
The ADC enables our customers from India, the Middle East, and the Asia Pacific to test their applications with a wide range of Danfoss products and subassemblies. On request, we can perform tests according to international and regional standards and any other special requirements you might have.
The ADC is a recognized Intertek Satellite Laboratory and holds an ISO17025 accreditation, accredited by the NABL.
At this ADC, we can test the following applications:
Various types of residential air conditioners, including split systems, ducted split systems, packaged systems, and heat pumps
Variable refrigerant flow (VRF) systems
Precision air conditioners for data center cooling
Transport refrigeration units
Light commercial roof top
Air-cooled chillers and water-cooled chillers
Fan coils and air handling units
Condensing units
Commercial refrigeration equipment, such as liquid coolers, bottle coolers, automatic ice cube/flake ice machines, display cases, professional freezers, and refrigerators
Are you ready to learn more about our ADC in Oragadam? Please get in touch with your local sales representative and let's engineer tomorrow. Together. Today.
Contact local sales representative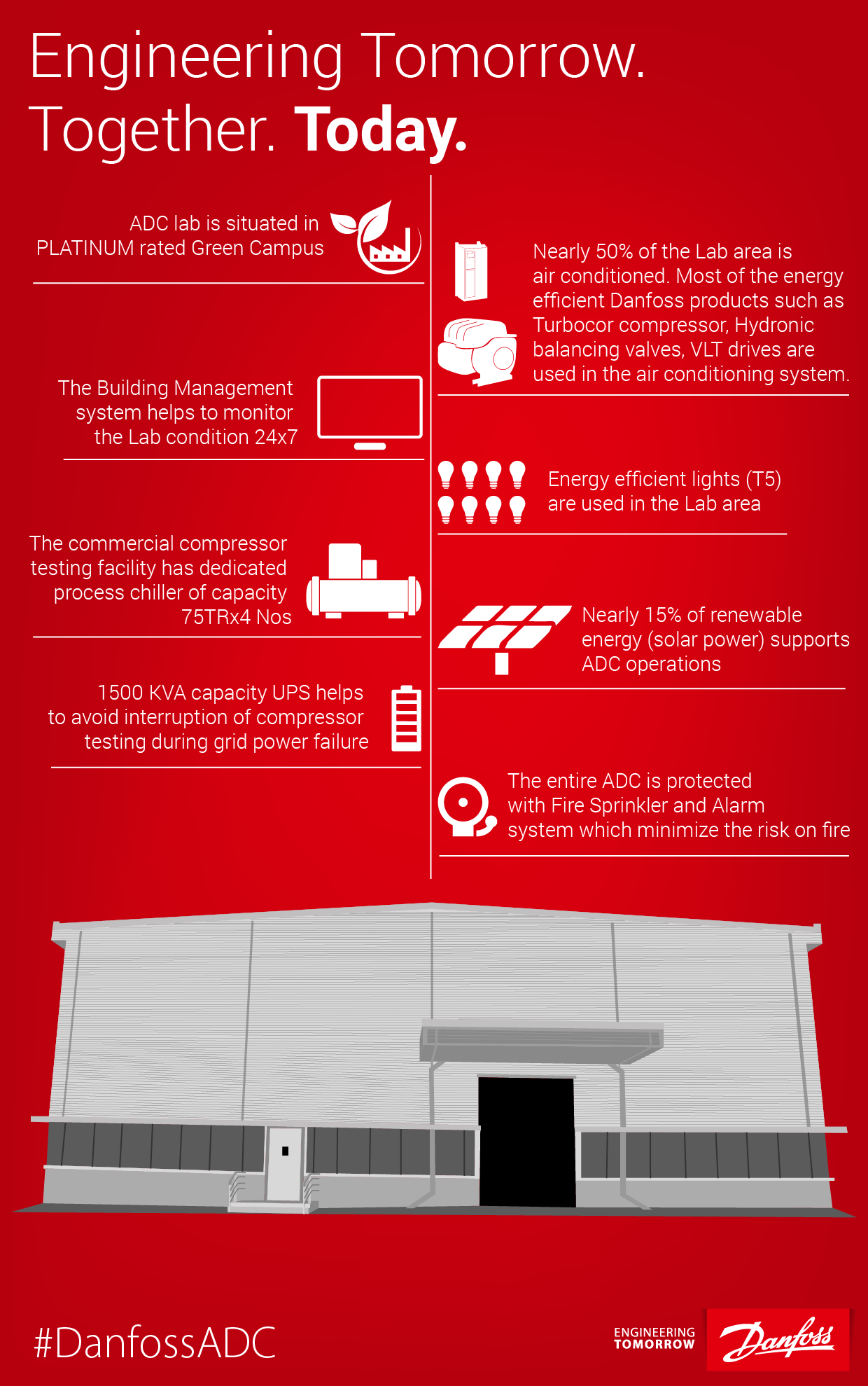 Learn about the other application development centers