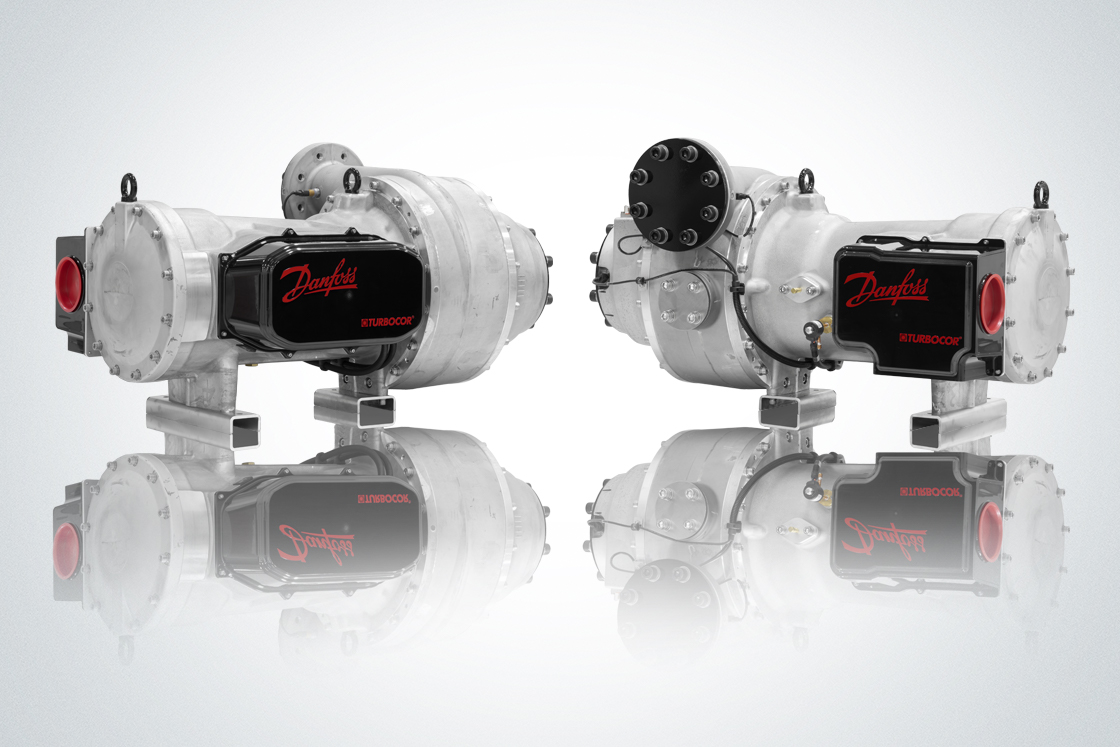 Danfoss has announced the launch of its highest-capacity oil-free compressor yet—bringing the benefits of Danfoss Turbocor® magnetic bearing technology to larger water-cooled chillers.
With a nominal capacity rating of 450 tons/1 600 kW, the Danfoss Turbocor® VTX1600 is well placed to bring efficiency and long-lasting performance to larger applications like hospitals, data centers and university campuses. Multiple configurations, delivering capacities in excess of 3 600 tons / 12 600 kW, are possible.
The VTX1600 is built around the same Turbocor® technology that's proven so effective in more than 80,000 chillers worldwide—delivering high efficiency, low maintenance, and low noise, with zero performance degradation over the compressor's life.


Like all Danfoss Turbocor® compressors, it's built in the USA and China to ISO 9001:2015 and ISO 14001:2015 standards, with unparalleled service and support from the world's leading supplier of oil-free compressor technology. The permanent magnet synchronous motor and integrated variable speed drive provide high efficiency and enable compact design. Two-stage compression allows for stable operation over a wide range of application conditions.
But the VTX1600 offers a step up in more than just capacity. Its Inlet Guide Vanes (IGV)—adapted from the most popular Turbocor® models—and advanced aero design combine industry-leading full-load efficiency with outstanding unloading capability, even at constant entering condenser operating conditions.
The result is a high-capacity compressor that delivers world-class efficiency under all load conditions, using the world's most trusted oil-free technology and a large operating map to suit a wide range of application conditions.
"VTX1600 represents five years of refinement and innovation at the high-capacity end of the Danfoss Turbocor® range," said Eddie Rodriguez, Aftermarket Product and Service Manager for Danfoss Turbocor®.
"Chiller OEMs have wanted this for some time. Now, they're able to use the Turbocor® technology they know and trust to deliver efficiency and long-lasting performance in larger applications. Compared to screw non-inverter compressors, that means they can do away with oil management maintenance, cut noise, and improve part-load efficiency by up to 30%."
The Danfoss Turbocor® VTX1600 is designed for use with R134a, and offers a choice of three discharge connection alignments for maximum design flexibility. Danfoss will accept orders from July 2020.
Related product