Whether you are looking to upgrade your commercial refrigeration unit or want a new system from the ground up, our complete CO2 refrigeration solutions have you covered. Not only is CO2 easy on the environment, but when coupled with our years of experience and technology, CO2 systems become easy to install, maintain, and provide exceptional energy efficiency in any climate.
Learn more about CO₂ refrigeration
With F-gas regulations aiming to phase out the use of hydrofluorocarbon (HFC) refrigerants, not to mention ever-increasing refrigerant prices, many businesses are seeking alternative cooling agents. Ideally, one that can comply with the regulatory requirements while benefitting their bottom line.
A natural refrigerant. A natural alternative.
One such alternative gaining momentum is CO2 (R744). One of the most significant advantages of this refrigerant is its environmental benefits. CO2 is a natural, non-toxic, and non-flammable cooling agent that has a significantly lower global warming potential (GWP) of just one when compared to HFCs.
Translating to a smaller carbon footprint and getting your business ahead of the curve regarding regulatory compliance.
High efficiency, lower costs.
Another inherent benefit of CO2 refrigeration is high operational energy efficiency. CO2 systems consume less energy than traditional refrigeration systems, while the cooling agent itself is less expensive than synthetic refrigerants. Meaning lower operating costs and reduced energy consumption. An ideal choice for businesses watching their bottom line and their energy bills.
Safe, reliable, and best yet–available now.
What sets our CO2 refrigeration solutions apart is the technology. Our systems are designed to operate in a wide range of conditions, from high-ambient temperatures to low-temperature applications. Making these systems and solutions suitable for a variety of commercial refrigeration applications.
In addition to its practicality, our complete CO2 systems are modular in design, ensuring they are easy to install, operate, maintain, and expand. As such, we provide expert support for customers backed by decades of experience, including technical assistance–making installation and maintenance safe, simple, and reliable. And making Danfoss an attractive option for businesses looking for a hassle-free transition to CO2 refrigeration.
Cool responsibly.
With legislation phasing out F-gasses, alternative cooling agents will no longer be the optimal choice for your business. CO2 delivers a sustainable and energy-efficient alternative.
Whether you are considering your first CO2 solution or want to upgrade an existing system, we are here to help. With a range of innovative all-in-one commercial refrigeration solutions, we can help you benefit fully from CO2 cooling.
For further information, please contact us
Related application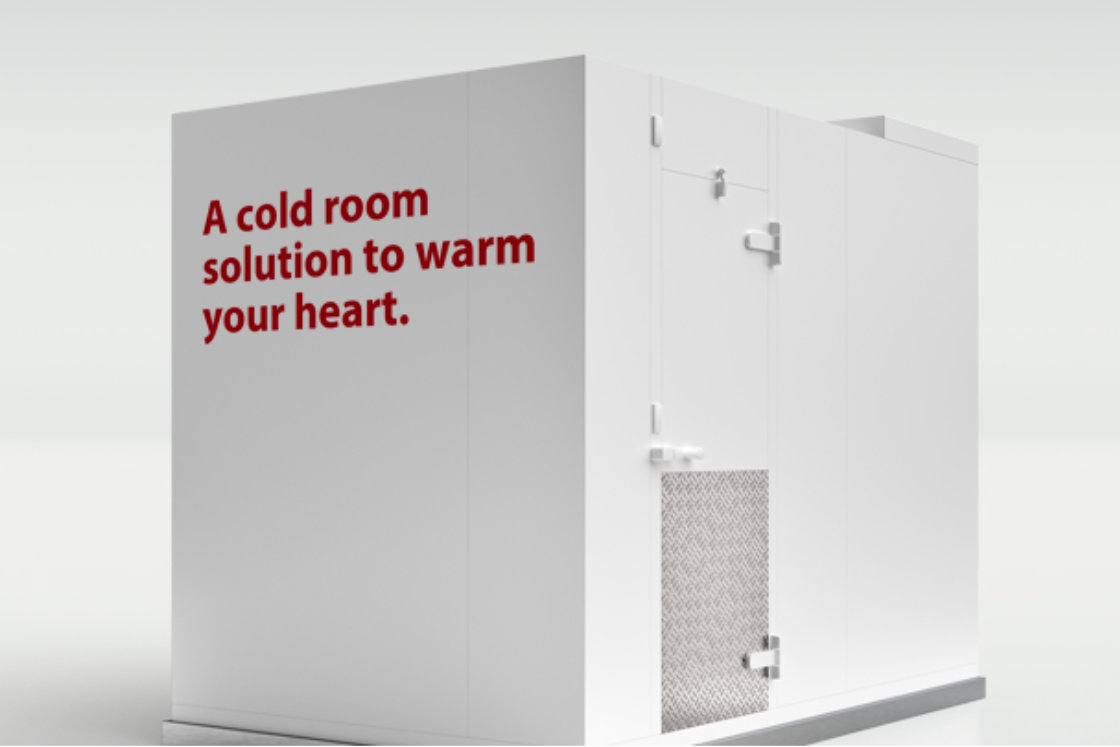 Commercial CO₂ refrigeration
Get ahead of legislation and benefit from sustainable and energy-efficient cooling with CO₂ refrigeration. We can help you with innovative solutions that span the entire cold chain, along with decades of experience. Transition to natural refrigerants reliably and complexity-free.