Starting a new job can be overwhelming. You have to get familiar with new procedures, assignments and colleagues but if you are foreign to the area and maybe even to the country a lot of other challenges arise on top of that. How does the tax system work? How do I sign up for an apartment and where do I go to get a decent beer? The answer is easy – you need a Buddy.
The Buddy Programme pairs a newcomer up with a buddy, introduces the two over email and then they take it from there.
The idea for the Buddy Programme came based on experience. Clàudia Portas Gomes moved to Denmark from Portugal as an expat in July 2017 with her husband Hugo Gomes who transitioned to a job at Danfoss Head Quarters in Nordborg. 
"We found ourselves with a lot of questions and we did not know who to ask. When we started to meet more people, who had relocated in Denmark, it turned out they had the same questions. So, we thought it would be a good idea to have a network inside Danfoss," Clàudia Portas Gomes says.
The questions that came up were usually very practical: Can I bring my car with me to Denmark? What childcare options are there? Where do I find the information regarding tax – and what deductions apply to my situation?
"The Buddy Programme really supports our activities to bring global talent to Denmark. For Danfoss it is important that we are open and ready to relocate specialists and talent from outside of Denmark. Even though we have good relocation packages and contacts to Newcomer Service here, the Buddy Programme is a strong local network for our newcomers," says Bettina Jorgensen, Head of Talent Acquisition, Northern European Region, Danfoss.  
The social aspect of the equation
Besides the practicalities, the network also plays an important social role because it otherwise can be difficult to feel a sense of belonging especially when trying to build ties in a culture like the Danish.
"In Denmark, it is not common to go out with your colleagues after work. People usually just go home to their families. So, it is hard to establish a network when there is no common ground to start from," says Clàudia.
Buddy Siri Orvin from Norway recognizes this, as she found that it took more than an effort to make close Danish friends, when she moved to Denmark 14 years ago:
"Danish people are like coconuts; It takes some time to get beyond the hard shell, but when you do, you find that wonderful sweet part, that Danes truly are."  
The Buddy Programme tries to signal a sense of awareness that to make a career happen somewhere, it is important that you can see yourself creating a life there too.
"It is crucial that we look at the social aspect of relocation also to ensure retention of the families that move to Denmark. Being a company that focus on diversity, The Buddy Programme is a strong add-on to our international talent attraction in general," Bettina Jorgensen says.
It is the Danfoss Regional HR-group in Denmark with Clàudia at the front wheel that is behind the initiative and so far, 43 buddy pairs have been matched. The group meets regularly, and it is the intention to roll out the Buddy Programme globally.   
Facts about The Buddy Programme
43 buddy pairs have been matched

The buddy and newcomer are matched based on a questionnaire that ask about interests and availability

The group meets regularly for social gatherings

The concept is still under development and adjustments are made based on feedback

The intention is to expand the concept globally in Danfoss.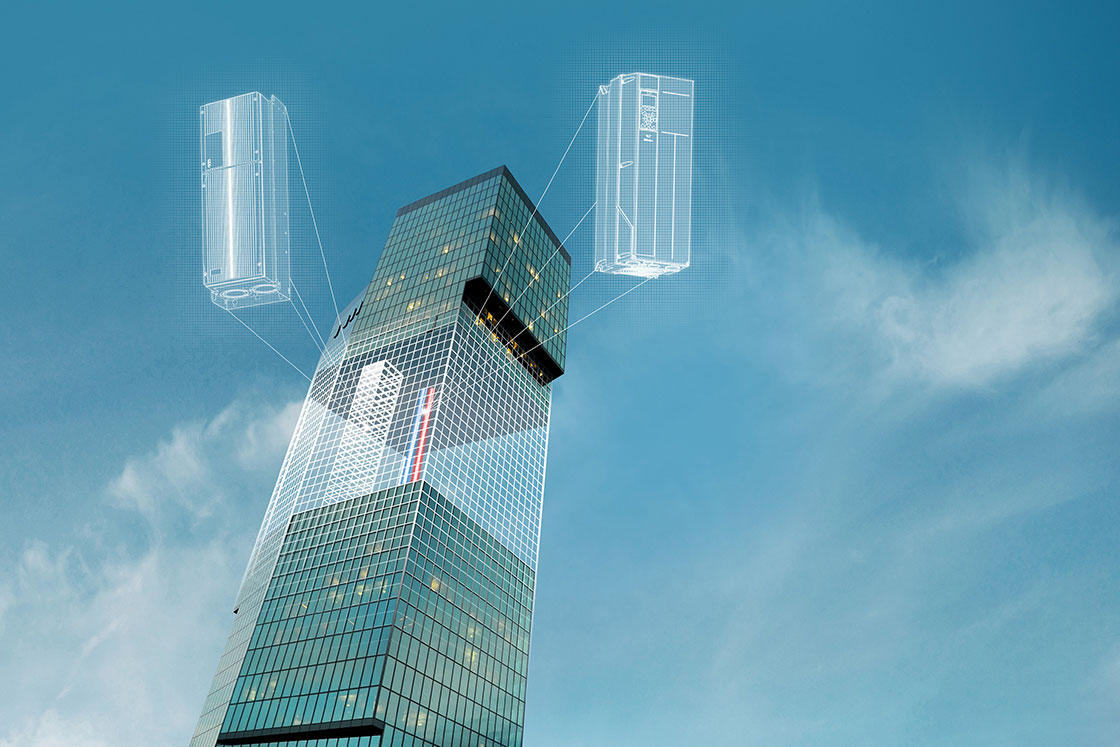 Engineering the world of Tomorrow
Danfoss engineers advanced technologies that enable us to build a better, smarter and more efficient tomorrow. In the world's growing cities, we ensure the supply of fresh food and optimal comfort in our homes and offices, while meeting the need for energy efficient infrastructure, connected systems and integrated renewable energy.
Our solutions are used in areas such as refrigeration, air conditioning, heating, motor control and mobile machinery.
Our innovative engineering dates back to 1933 and today Danfoss holds market-leading positions, employing more than 26,000 and serving customers in more than 100 countries. We are privately held by the founding family.