Danfoss and Synergi, the Danish organization for energy efficiency hosted a high-level roundtable debate on energy efficiency at the Nordic Clean Energy Week 2018 in Copenhagen and Malmö.
"I think we had a great talk, and I'm really pleased to hear that we are on the right way – and that the right way has two tracks: Energy efficiency and renewable energy. One depends on the other," Danfoss CEO Kim Fausing says.
The debate had participation from Brian Motherway, Head of Energy Efficiency at the International Energy Agency (IEA), Ian Crosby from Sustainable Energy for All (SEforAll), President of the European Alliance to Save Energy (EU-ASE) Monica Frassoni, Denmark's Minister for Finance Kristian Jensen, Chairman of the Danish Socialist Party and former minister Pia Olsen Dyhr, CEO of the Confederation of Danish Industry (DI) Karsten Dybvad, Senior Vice President from Rockwool Henrik Frank Nielsen, Group Director and CFO of Velux Peter Bang and Christian Noll from the German energy efficiency organization DENEFF.
The session was moderated by Steven Erlanger, Chief Diplomatic Correspondent in Europe for The New York Times.
Brian Motherway, Head of Energy Efficiency at the International Energy Agency (IEA), opened the debate by saying that there is a growing body of evidence that there is a huge potential in energy efficiency and that energy efficiency is not religion:
"We don't want energy efficiency for itself. It's a means to many of our ends. It makes our economies more competitive, it creates jobs. People who live in energy-efficient homes are healthier. Children who study in energy-efficient schools have better learning. People who work in energy-efficient buildings are more productive. It's capturing all these benefits of energy efficiency that is our real goal."
Ian Crosby, Head of Energy Productivity and Cooling at SEforAll, noted that: "We're up against the climate clock and with the best technology available we need to start implementing today."
Pia Olsen Dyhr agreed and stated: "We have the biggest potential in energy optimizing the already existing buildings. We need new technologies to drive the development and we need the industry to push on."
Denmark's Minister of Finance Kristian Jensen said that Denmark has succeeded in decoupling growth and energy consumption and that we need growth to have the strength to fight for the global climate goals.
Danfoss CEO Kim Fausing responded by saying that the industry of energy efficiency doesn't need subsidies but good policies that promote energy efficiency, and that we need to drive growth while we are ambitious about reducing energy intensity:
"We know that energy efficiency is good business and that is goes hand in hand with the green transition. After all, the energy we don't use is far the best kind of energy."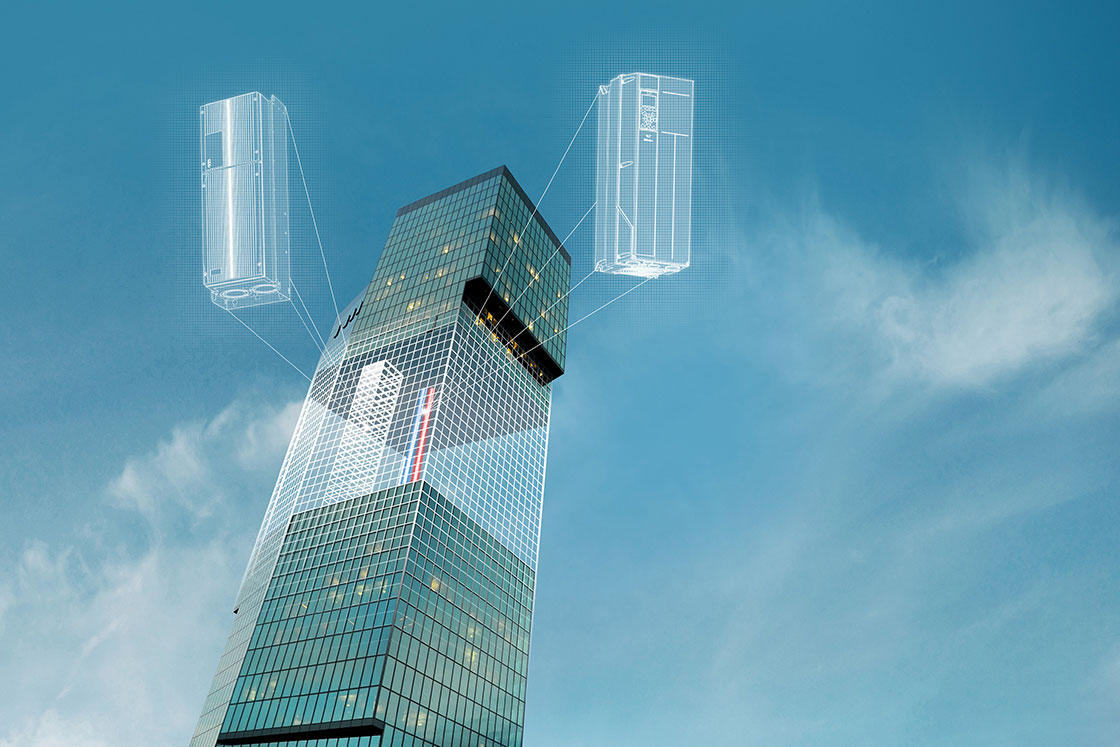 Engineering the world of Tomorrow
Danfoss engineers advanced technologies that enable us to build a better, smarter and more efficient tomorrow. In the world's growing cities, we ensure the supply of fresh food and optimal comfort in our homes and offices, while meeting the need for energy efficient infrastructure, connected systems and integrated renewable energy.
Our solutions are used in areas such as refrigeration, air conditioning, heating, motor control and mobile machinery.
Our innovative engineering dates back to 1933 and today Danfoss holds market-leading positions, employing 27,000 and serving customers in more than 100 countries. We are privately held by the founding family.