Danfoss acquires additional shares in Leanheat to further strengthen its global position within building energy optimization and management.
In 2016 Danfoss initially acquired a 23 per cent stake in privately-held Leanheat, a Finnish developer and provider of turnkey IoT solutions that upgrade building HVAC systems for the digital age, and is now bringing its total ownership to 46 per cent. Under the initial agreement Danfoss and Leanheat have focused on building a strong combined offering which will help broaden mutual activities in building energy optimization and management across markets and customers.
Buildings account for around 40 per cent of the total energy consumption in Europe and need to be included as part of mitigating the impact of climate change. With Europe revising its legislation to accelerate building renovation and force energy system performance up, Danfoss together with Leanheat can help building owners achieve the much-needed energy savings in buildings.
"With 70 per cent of the world's population living in cities by 2050, we need to reconcile the urbanization trend with climate change mitigation, and success will depend on sustainable cities with buildings that are truly energy efficient. The energy and comfort performance of buildings must be optimal under actual building use conditions and take into account peak loads and how they are covered. The great news is that already today we have the technology, tools and solutions that provide new opportunities for energy savings, comfort and adaptive use in practice," says Lars Tveen, President Danfoss Heating.
"Leanheat, with their second-to-none expertise within building energy optimization and management, has proven to be a great match to Danfoss allowing us to leverage the growth opportunities, which occur in the market," says President & CEO Kim Fausing.
"Our installed base is growing rapidly, and we are looking forward to strengthen our partnership with Danfoss to further expand our business where we see huge opportunities while continuing to serve our customers as we do today. We see our expanded partnership as a testament to the successes we have created over the last couple of years. We share a common vision and together we will offer even more value to our customers seeking to reduce energy consumption going forward," says Jukka Aho, CEO Leanheat.
Pandia Oy and key personnel will continue to hold the majority of shares. The parties have not disclosed the purchase price or other conditions of the transaction.
Leanheat makes existing buildings smart and efficient using artificial intelligence (AI) and sensors to increase their energy efficiency. Leanheat predicts energy consumption in multi-family buildings and in district energy systems – lowering the needed supply to meet the demand. And at the same time Leanheat facilitates intelligent and cost-effective operation for building owners and district heating companies. Read more about Leanheat at www.leanheat.com.
Leanheat was recently nominated as one of the top three finalists for the SET Award in the category "Energy Efficiency, Smart Devices & Storage". Start Up Energy Transition (SET) is an initiative powered by the German Energy Agency (Dena) in cooperation with the World Energy Council, bringing together start-ups, venture capital and regulators to support sustainable energy innovation. The SET Award is an international competition for young companies worldwide who are working on ideas affecting the global energy transition and climate change.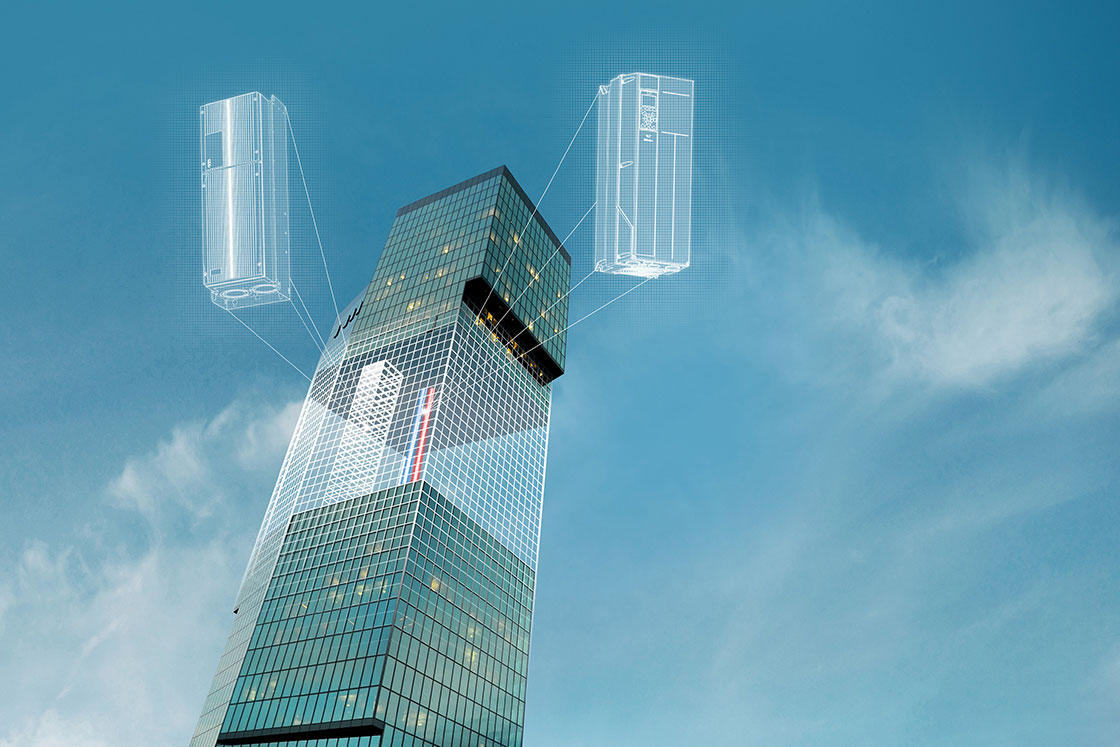 Engineering the world of Tomorrow
Danfoss engineers advanced technologies that enable us to build a better, smarter and more efficient tomorrow. In the world's growing cities, we ensure the supply of fresh food and optimal comfort in our homes and offices, while meeting the need for energy efficient infrastructure, connected systems and integrated renewable energy.
Our solutions are used in areas such as refrigeration, air conditioning, heating, motor control and mobile machinery.
Our innovative engineering dates back to 1933 and today Danfoss holds market-leading positions, employing 27,000 and serving customers in more than 100 countries. We are privately held by the founding family.