China's increasing focus on saving energy, reducing air pollution and building its growing cities have resulted in Danfoss expanding with two new factories. The factories are located in Haiyan county, near Shanghai, and have a total area of almost ten soccer fields.
Danfoss' net sales have doubled in China since 2008. Expectations are that growth will continue, driven by the migration to cities and the growing middle class, which are contributing to the increasing energy consumption. In an effort to reduce the emission of greenhouse gases and the consumption of coal, the Chinese government has a vision of creating a sustainable urbanization and building more green cities; and targets have been set at local level to reduce the pollution. Danfoss has obtained a key position in the green transition thanks to its long-standing and strong relationship with a number of Chinese regions. Consequently, the company opened two new factories in the Haiyan county, near Shanghai today, which will house the production of energy-efficient heat exchangers for the heating of buildings and cooling as well as components and systems for construction vehicles. 
Niels B. Christiansen, the CEO of Danfoss, took part in the factories' opening ceremony with representatives of the Chinese government and Danish embassy. He says: 
"China is a very important market for Danfoss, and we want to be close to our customers to service them as best as possible, and deliver high-quality localized products. That way, we will better meet China's increasing need for solutions which save energy, reduce the pollution, and help build the infrastructure in the fast-growing cities." 
Shen Xiaohong, a local government representative from Haiyan, was also present at the opening, and she expressed her contentment with the factories and the difference that Danfoss makes: "Danfoss' successful development in Haiyan brings new vitality into the local community. Danfoss is not only a good model of excellent foreign enterprise in Haiyan; it also sets a good example of innovation for local enterprises to learn from. The opening of Danfoss' new plants today marks a new era of a mutual beneficial relationship between Haiyan and Danfoss." 
Facts on the factories: 
One factory building consists of an expansion of 42,314m² of the existing factory in Haiyan, and it will house the production of energy-efficient heat exchangers for heating and cooling systems, plus a laboratory and warehouse. The other factory is a new Danfoss Power Solutions factory of 21,000m², which will produce hydraulic and electronic components and systems for vehicles used to build the infrastructure in the country. 
With the opening of the two factories, Haiyan will be Danfoss' second-largest campus in China – surpassed only by the factories in the Wuqing district in the city of Tianjin, near Beijing.
For more information:
Danfoss Media Relations, tel.: +45 7020 4488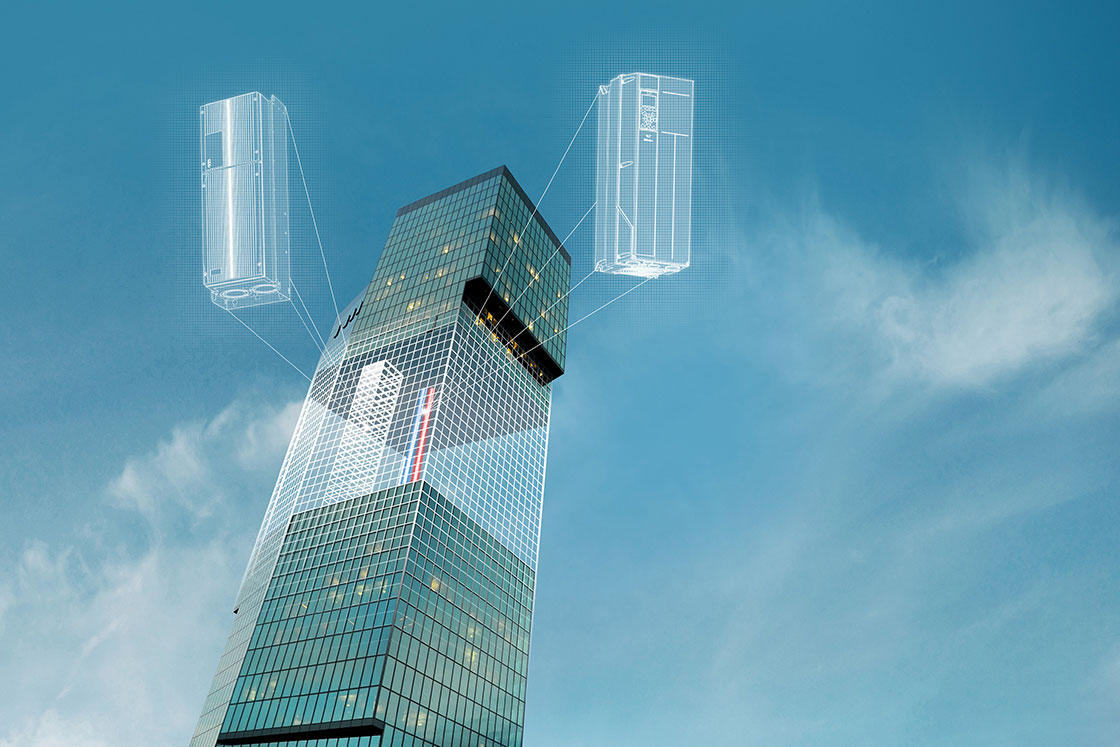 Engineering the world of Tomorrow
Danfoss engineers advanced technologies that enable us to build a better, smarter and more efficient tomorrow. In the world's growing cities, we ensure the supply of fresh food and optimal comfort in our homes and offices, while meeting the need for energy efficient infrastructure, connected systems and integrated renewable energy.
Our solutions are used in areas such as refrigeration, air conditioning, heating, motor control and mobile machinery.
Our innovative engineering dates back to 1933 and today Danfoss holds market-leading positions, employing more than 26,000 and serving customers in more than 100 countries. We are privately held by the founding family.