Today, Danfoss announces the acquisition of the majority shares of Artemis Intelligent Power Ltd. (AIP), an R&D and engineering company based in Edinburgh, Scotland, specializing in hydraulic system development. The acquisition includes AIP's Digital Displacement® technology, which will enable Danfoss to develop hydraulic pumps, motors and systems with unprecedented levels of efficiency, controllability and design flexibility for customers.
Danfoss will establish a manufacturing presence in Edinburgh to deliver products to the market based on the Digital Displacement technology, while establishing Edinburgh as the Centre of Excellence for this technology.
"Digitalization is a key driver in our industry and AIP constitutes a strategic fit with our ambition for technology leadership, innovation speed and the core product differentiators of efficiency and controllability.  The Digital Displacement technology will provide Danfoss with a competitive advantage in developing innovative Danfoss products and systems and bringing them to the market. The team at AIP has the right entrepreneurial spirit and agile mindset, and I'm looking forward to welcoming them to Danfoss," says Eric Alström, President, Danfoss Power Solutions.
Artemis Intelligent Power Ltd. will become a Joint Venture between Mitsubishi Heavy Industries (MHI) and Danfoss, with Danfoss as the majority shareholder.
Jeff Herrin, Vice President, R&D at Danfoss Power Solutions, comments: "Danfoss Power Solutions and AIP have enjoyed many years of close relationship, working on the development of the Digital Displacement technology together. We look forward to commercializing the Digital Displacement technology in a new family of hydraulic pumps. With this new collaboration with both AIP and MHI, these development activities will accelerate and broaden in scope. I'm truly looking forward to working closely with MHI colleagues to fully develop the potential of the AIP business and its associated technologies."
"For as long as people need to dig, build and plow, we will need heavy machines to help. But this market urgently demands cost-effective digital technologies to reduce emissions and enable automation. I'm thrilled that our technology and our team have been recognized as a key part of the solution by a leading global manufacturer. Like MHI, Danfoss sees developing energy-saving technologies as the foundation of its future business," says Niall Caldwell, Managing Director at Artemis Intelligent Power Ltd.
The acquisition is subject to necessary approvals by relevant authorities. The acquisition is expected to be fully completed during the fourth quarter 2018.  The parties have not disclosed the purchase price or other conditions of the acquisition.
For more information:
Danfoss Media Relations, Tel: + 45 70 20 44 88
Artemis Intelligent Power Ltd., established in 1994, is a venture company consisting of a team of engineers and technicians specialized in hydraulic system development. In addition to its hydraulic power drive technology realizing high reliability and superior cost-effectiveness, the company also holds many patents and trademarks globally. The company was until today, a wholly-owned subsidiary of Mitsubishi Heavy Industries (MHI), Japan. More information at www.artemisip.com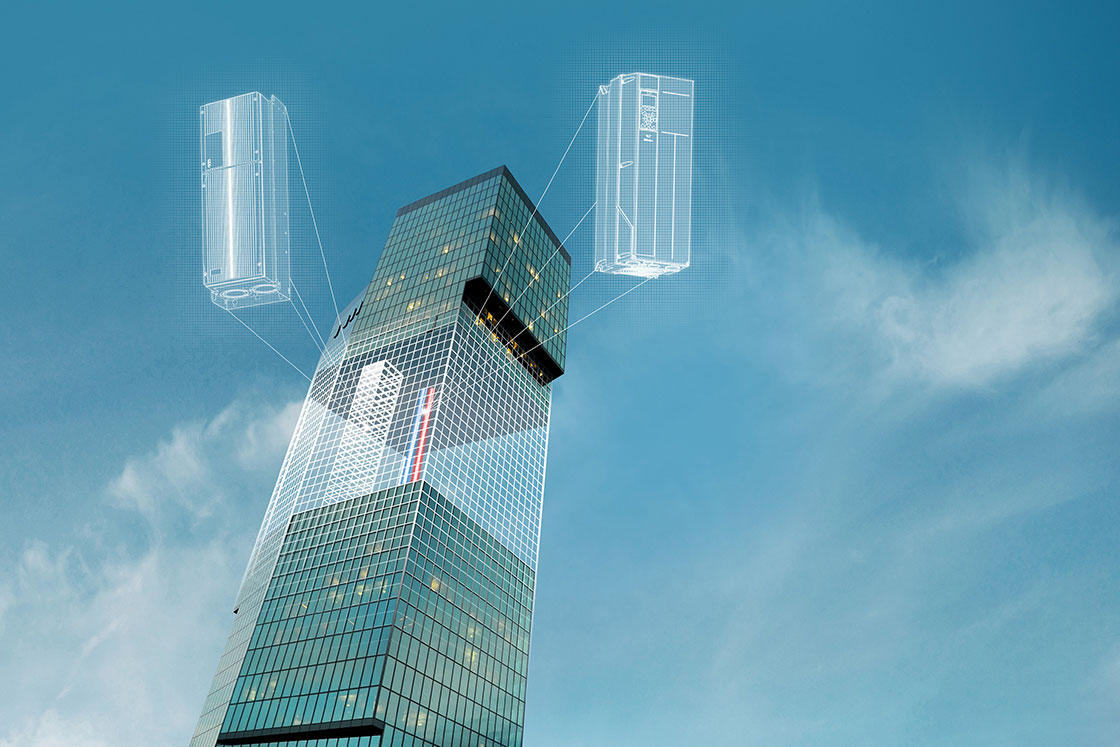 Engineering the world of Tomorrow
Danfoss engineers advanced technologies that enable us to build a better, smarter and more efficient tomorrow. In the world's growing cities, we ensure the supply of fresh food and optimal comfort in our homes and offices, while meeting the need for energy efficient infrastructure, connected systems and integrated renewable energy.
Our solutions are used in areas such as refrigeration, air conditioning, heating, motor control and mobile machinery.
Our innovative engineering dates back to 1933 and today Danfoss holds market-leading positions, employing more than 26,000 and serving customers in more than 100 countries. We are privately held by the founding family.