Yasser is on track against all odds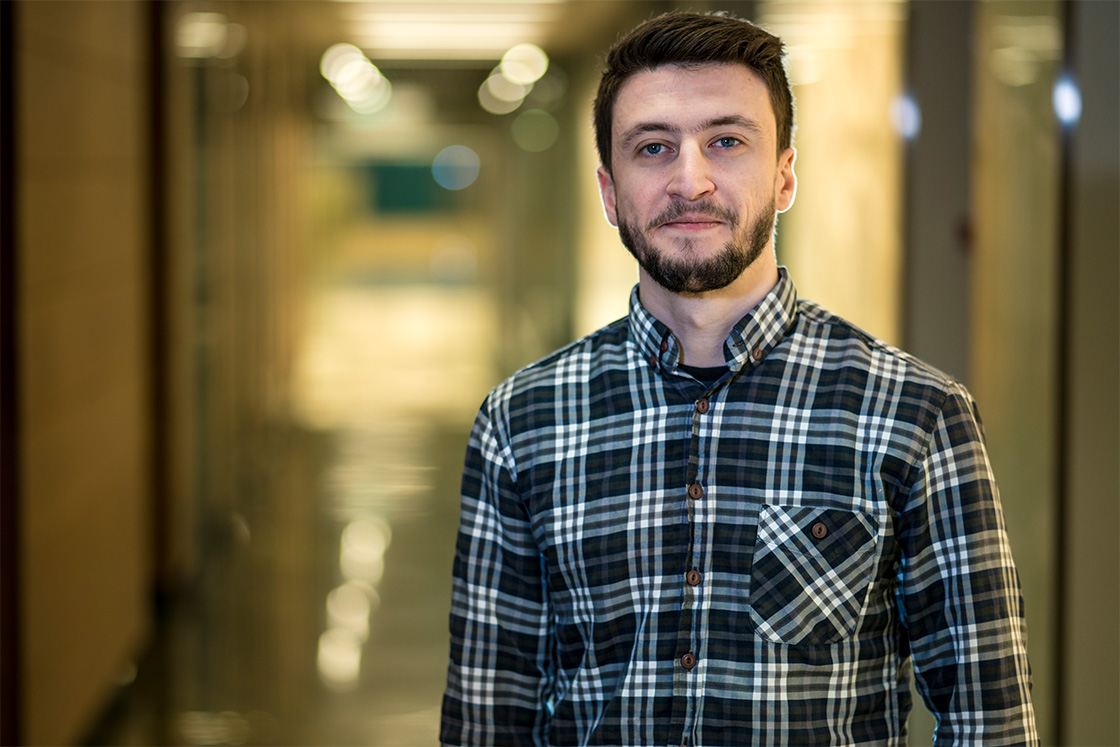 27- year old apprentice from Danfoss awarded for his tireless efforts to make a life and future for himself and his family by becoming a Data Specialist.
Since childhood in Syria, Yasser Ammar Salqini has been into analyzing and processing.
"That is just how my brain works," he says.
Naturally, Yasser took the digital way and became a Software Development Student. That was until he fled his war-torn homeland and ended up in Denmark. With nothing.
Yasser restarted. Did courses in Danish and in math as a prerequisite to get into an education. And he gained skills to start studying as an Electronics Technician.
Three months later he cut the wire and quit electronics. Yasser switched back to data, Information Technology, to invest his talent in what he believed to be best at.
"I was determined to be a Data Technician. They told me it would be nearly impossible, and that 1,200 other people were looking for apprenticeships. That I would never make it."
But Yasser took the risk. He changed direction, kept studying hard and applying for an apprenticeship. Over the next two years, he applied 20-30 times – with just one job interview as result.  
Towards the end of 2019, Danfoss decided to give Yasser a chance, with a Data Technician Apprenticeship.
A few weeks after, EUC Syd, the largest educational institution in Southern Denmark, handed Yasser the EUC Syd Award as an example of professional pride.
"The apprentice puts in hard work to solve the tasks in the best possible way. He has proved that he has the skills and will power that is needed for this education. He is hardworking and aims for the perfect result every time. He operates at a high professional level and lives and breathes his apprenticeship. He believes in himself and his aim to be one of the best – even when it has looked dark from time to time," it said in the nomination.
"When I came to Denmark, I had nothing. Investing in education has given me a chance to get a job," Yasser says.
"I would like to thank Danfoss for giving me a chance. Also, I hope that I can perhaps inspire others. Show, that you can achieve what you want, even if it looks dark."
Yasser will graduate as a Data Technician in 2023.
"For me, a job would be the opportunity to find a place where I can have a good life and hopefully rejoin with my family."
Application process
Applying for a job at Danfoss is easy – just fill out our online application form. To make this process even easier, we have prepared a list of tips and tricks and frequently asked questions. 
Let's stay in touch for future job openings
If you are not ready to apply today but interested in working with Danfoss in the future, please register your profile in our talent community, and we will come back to you.