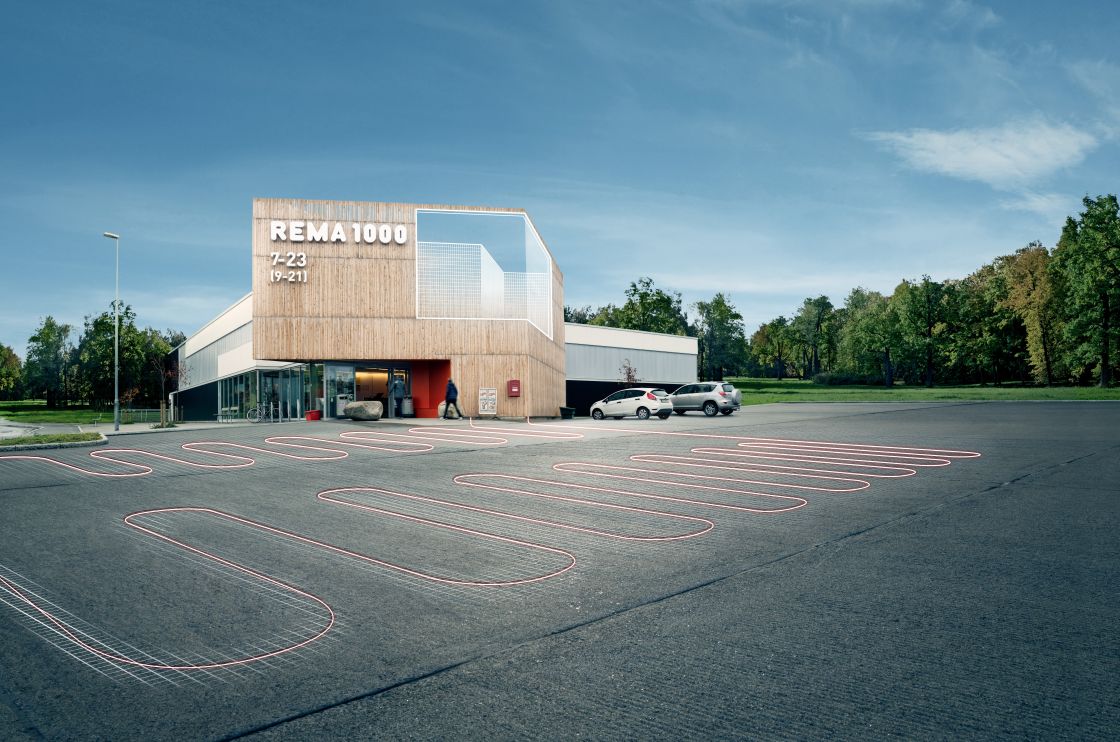 The REMA 1000 supermarket in Trondheim, Norway, stands out from most other grocery stores. It is 100% green and is equipped with an innovative solution from Danfoss that will help the store obtain energy savings of 30%.
REMA 1000 looks like a regular supermarket but here the resemblance stops: the store has grass on the roof, air curtains at the entrance, four 170m deep energy wells, and special panels mounted on the outside of the building to ensure the most efficient use of natural light within the building.
Most importantly, REMA 1000 is green when it comes to energy savings: the supermarket has a brand new heat recovery system based on CO2. The basic idea behind the new solution is that the refrigeration system also serves as a heat pump in winter and provides cooling for the air-handling unit in summer. 
The surplus heat from the refrigeration system is used in under-floor heating, to heat the air going into the ventilation unit and to keep pavements snow and ice free during the cold Norwegian winters.
The solution helps the supermarket reduce its energy consumption by 30%.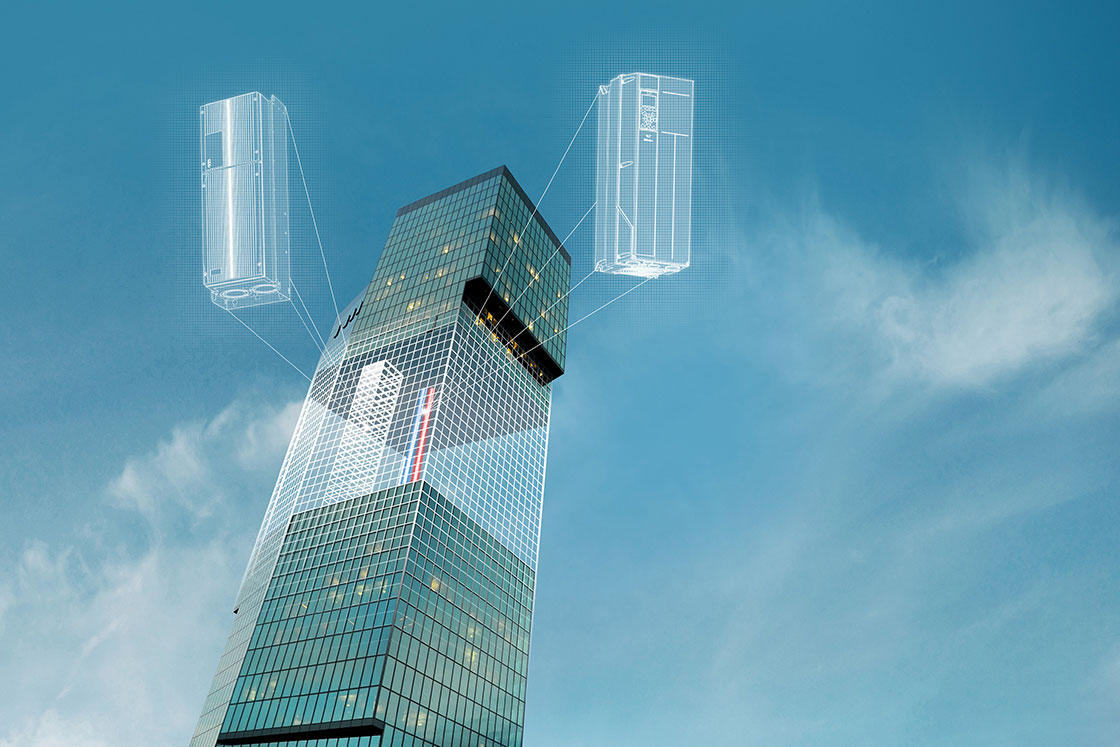 Engineering the world of Tomorrow
Danfoss engineers advanced technologies that enable us to build a better, smarter and more efficient tomorrow. In the world's growing cities, we ensure the supply of fresh food and optimal comfort in our homes and offices, while meeting the need for energy efficient infrastructure, connected systems and integrated renewable energy.
Our solutions are used in areas such as refrigeration, air conditioning, heating, motor control and mobile machinery.
Our innovative engineering dates back to 1933 and today Danfoss holds market-leading positions, employing more than 26,000 and serving customers in more than 100 countries. We are privately held by the founding family.