Tailor-made pumps for reliable and clean solutions
With Danfoss high-pressure PAH pumps tailored to tap water applications, you will get one of the most reliable and clean solutions for your high-pressure application.  The pumps are, among others, used in firefighting, dust suppression and water hydraulic applications. To avoid any kind of contamination, the PAH pumps use only water as lubricant, no oil is needed.
At the same time, the performance levels of the pumps are high to ensure optimum reliability of your solution and to reduce the energy bill. The simple pump design ensures easy maintenance and long service life.
The Danfoss PAH pumps are approved for use up to 160 barg (2,321 psig) and they offer a wide flow range from 2.0 to 187 l/min (0.7 to 49.4 gpm).
The compact size, low weight and durable materials of the axial piston pumps allow flexible configuration, vertically or horizontally, in almost any environment. The pumps offer service intervals up to 8,000 hours. The Total Cost of Ownership of the Danfoss pumps is lower than for any other high-pressure pumps in the market due to the high efficiency, operation and maintenance costs.
Features and benefits
Zero risk of oil contamination thanks to the pump's ultra-clean technology, where no oil is needed
Best in class reliability
High energy efficiency, low CO2 emissions
Compact design, low weight, easy configuration
Long service life, only stainless steel used
Market leading Total Cost of Ownership (TCO)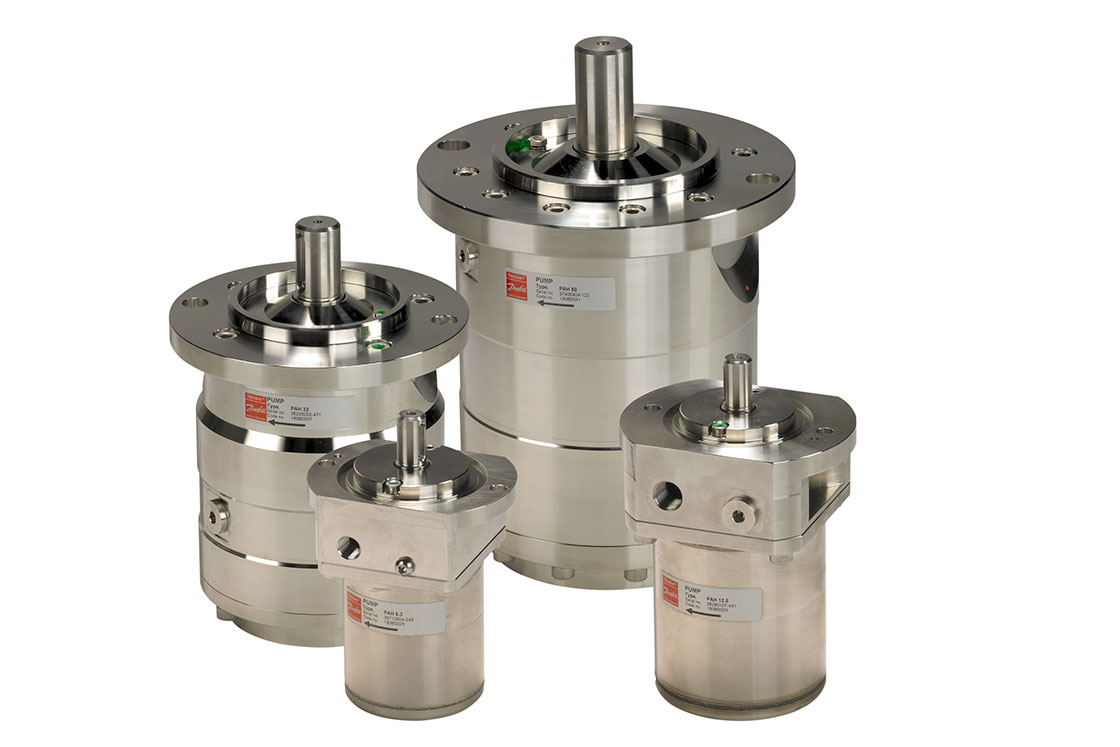 Is this the world's most versatile pump?
The PAH pump is used within many different industries.

Pumps for fire fighting
Explore the benefits of using PAH for high-pressure water mist systems
Documents

| Type | Name | Language | Valid for | Updated | Download | File type |
| --- | --- | --- | --- | --- | --- | --- |