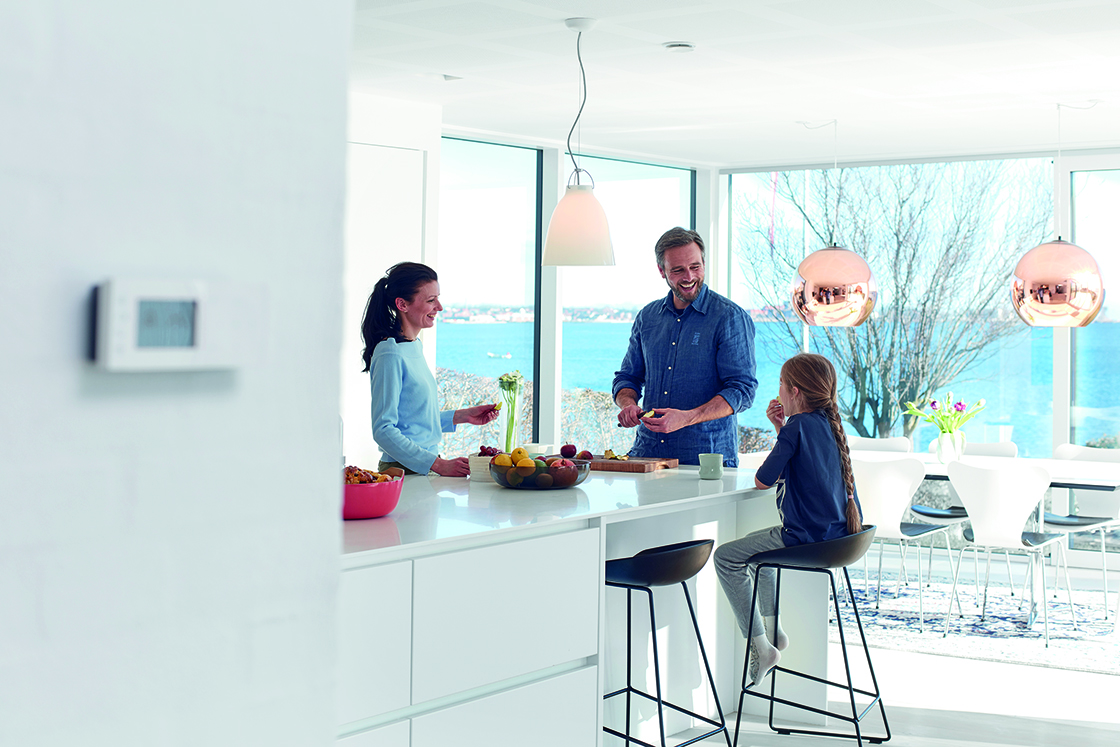 Danfoss TPOne-S intelligent control
Intelligent heating control is now easier than ever before.
Our Danfoss TPOne-S programmable room thermostat makes it easy for homeowners to flexibly control their heating and energy use, whether at home or away.
Where to use TPOne-S?
TPOne-S is ideal for virtually any domestic heating application with a boiler system, from single to multi-family homes.

Big plus for homeowners
Intuitive user interface
Flexible heating schedule
One Touch Comfort Modes
Clear Text Setup Menus
Click & Save energy saving
Energy-saving benefits
With Danfoss TPOne™ you can achieve energy savings of approximately 20% compared to a manually operated thermostat due to utilisation of free heat gains and constant room temperature.
With the Danfoss TPOne-S programmable thermostat, it's easy to maintain a comfortable indoor environment while saving money. Simple to set and adjust, TPOne automatically regulates the temperature of your home to a rhythm that you define. With just the touch of a button, you can enjoy a perfect indoor climate, morning, day and night.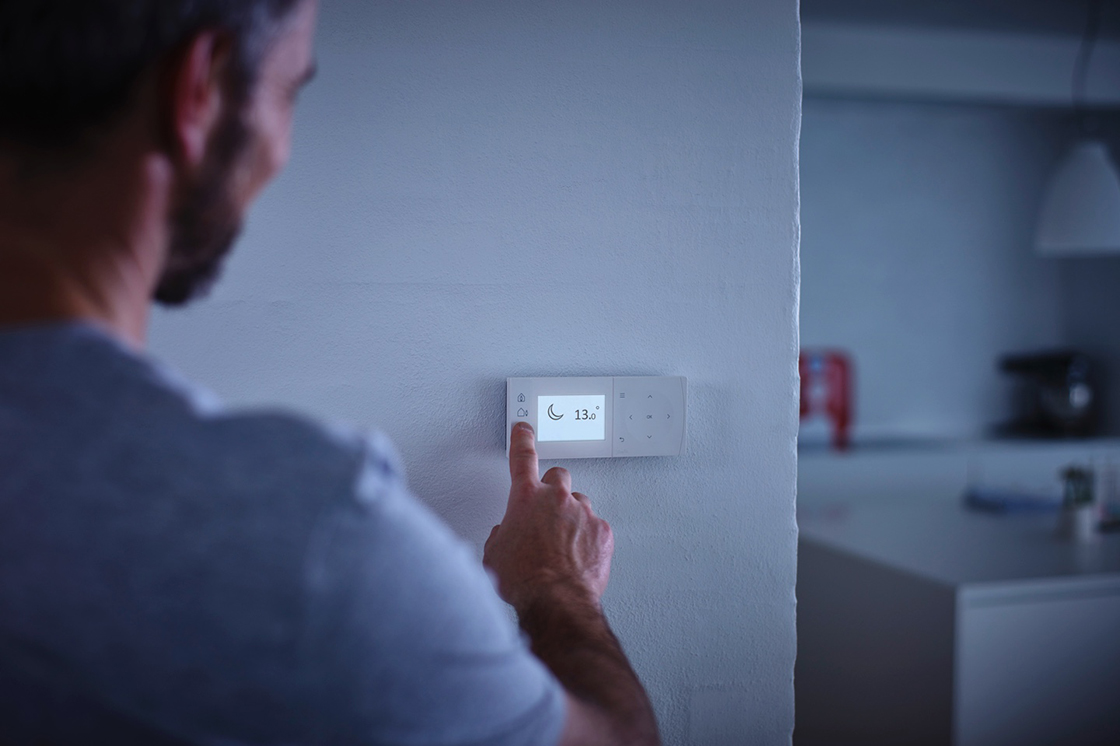 One touch energy saving
Independent tests have shown that lowering the home comfort temperature by just one degree can reduce energy consumption by as much as 10%.
With TPOne's innovative 'Click & Save' function, you can quickly lower all your pre-defined comfort settings by one degree with just one click - helping to protect the environment and saving money at the same time.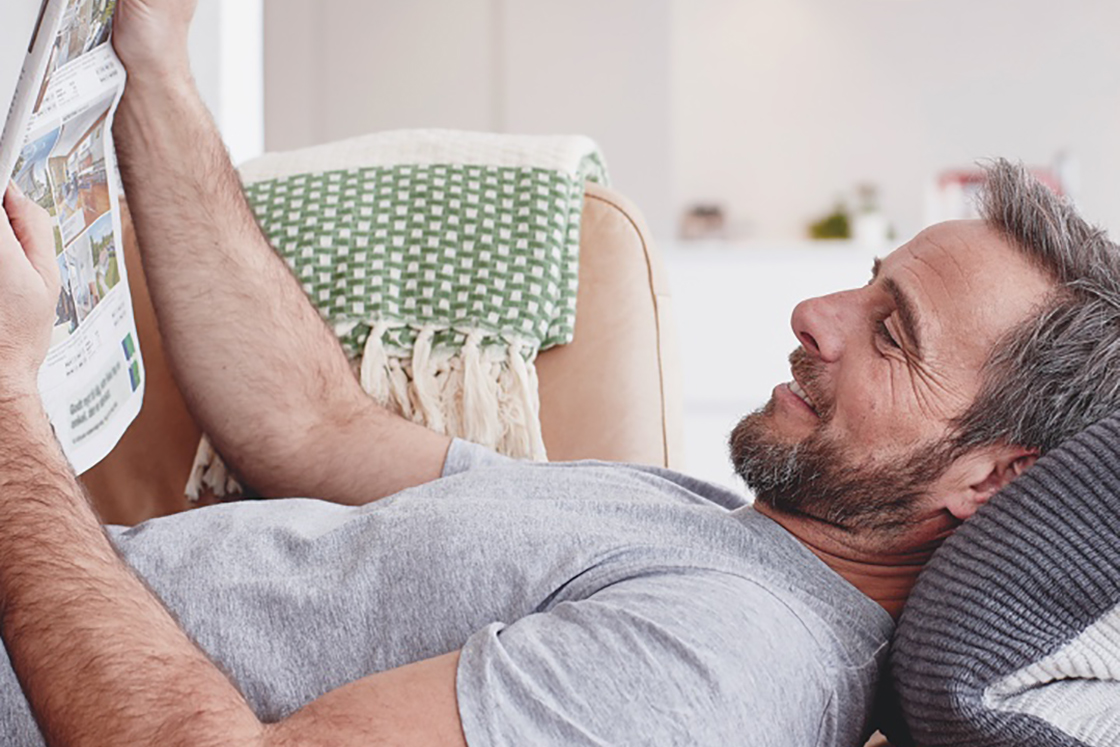 Programming TPOne-S is flexible and easy
As a programmable room thermostat, heating is controlled by preset schedules. But if you need changes at short notice, the comfort buttons make it simple to adjust the settings and benefit from increased comfort and energy savings at the same time.

The comfort mode buttons manually override the existing setting and stay in place until the next scheduled heating change – so there's no need to remember to switch back to automatic control.
The Schedule in TPOne-S is linked to the 4 Comfort Modes: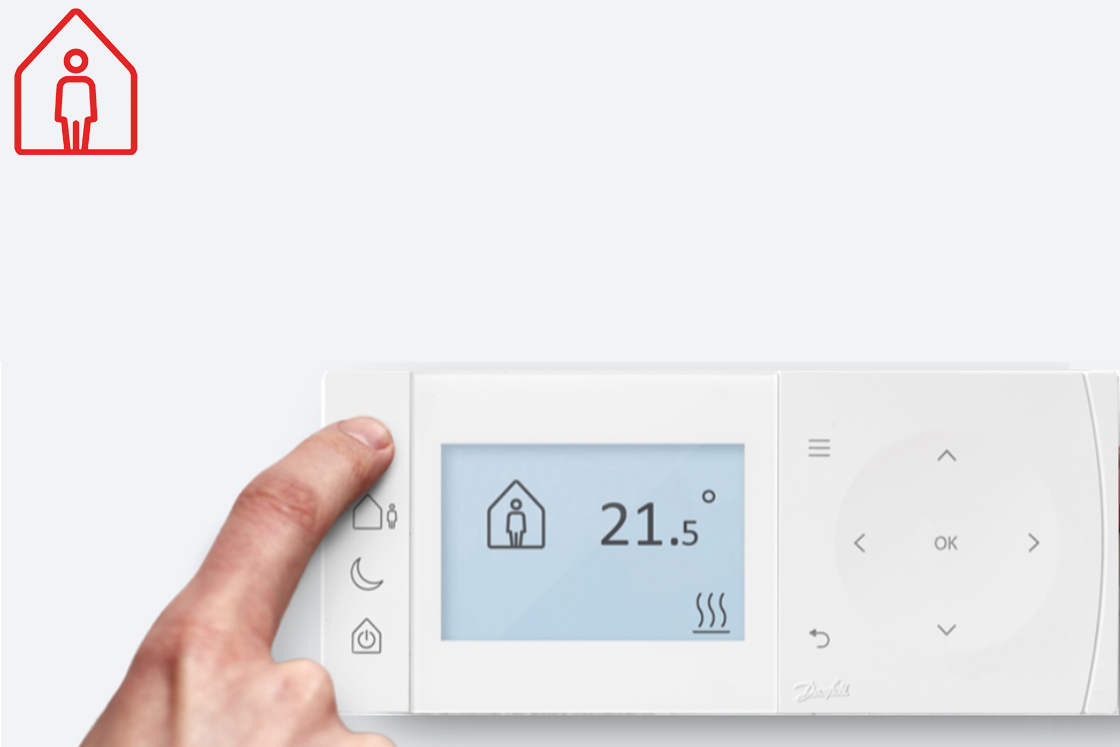 Home = 21°C
If you get up earlier than usual, simply press Home and TPOne-S will quickly raise the temperature to your predefined home comfort level.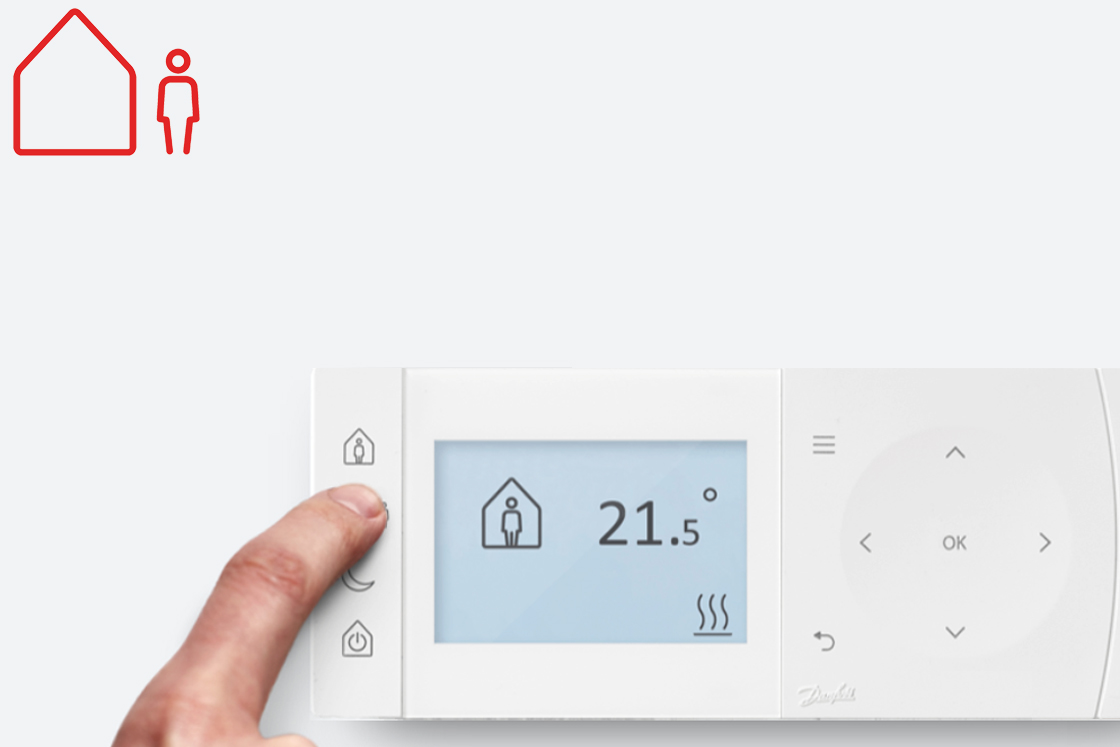 Away = 17°C
If you leave home earlier than usual you can save energy and reduce costs by simply pressing Away.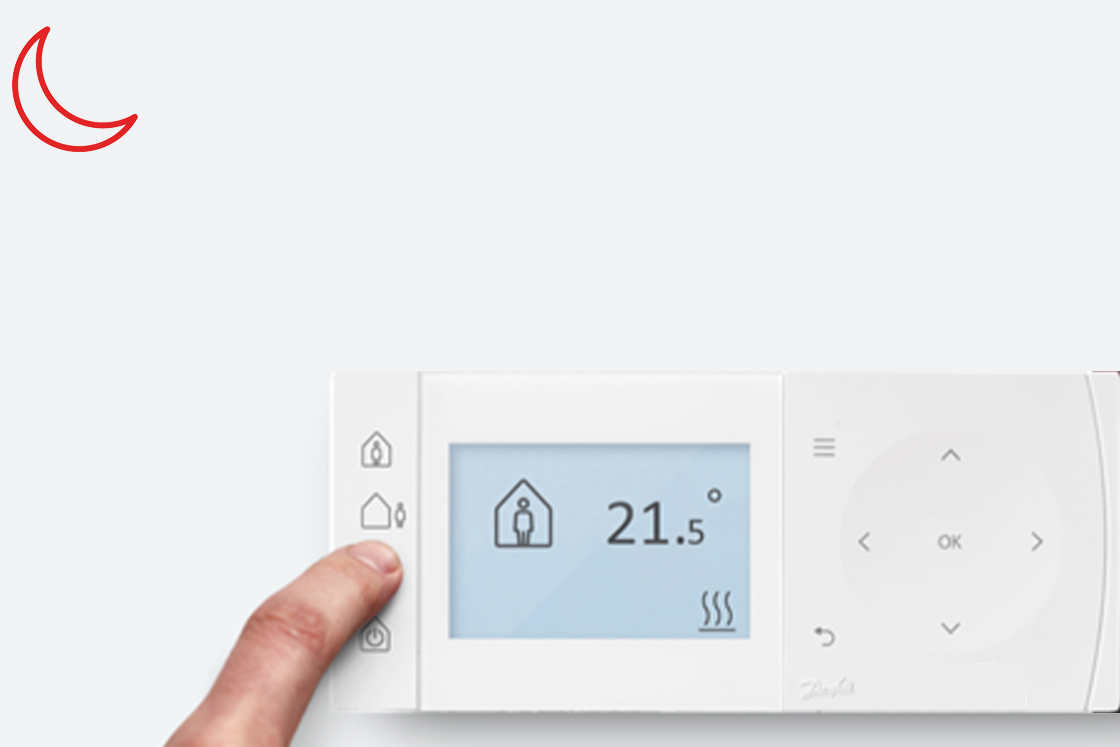 Asleep = 15°C
If you fancy an early night, just press Asleep and TPOne™ will do the rest: lowering the temperature to your preferred night-time setting.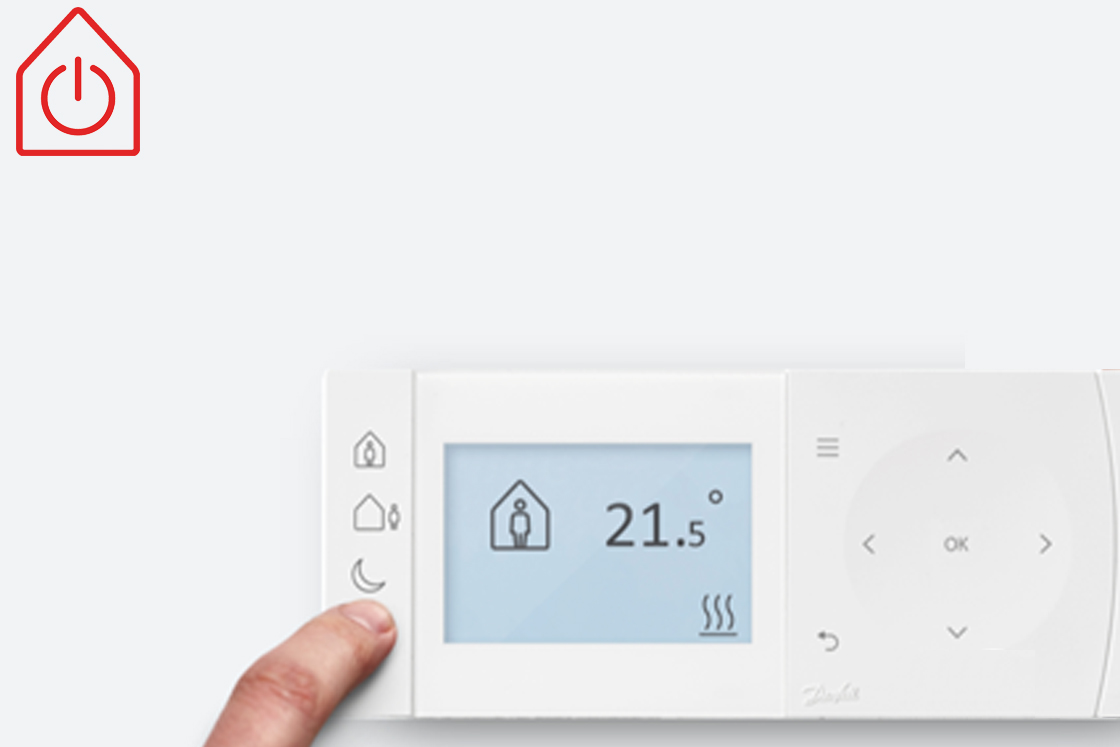 Standby = 5°C
When airing your home or during the summer months, you can save energy by simply pressing Standby to turn your heating right down to the minimum setting.
Features and benefits
Remote Control via TPOne Heating App
A single TPOne-S can be paired with up to 10 mobile devices.
One mobile device with TPOne Heating App can be linked with up to 20 TPOne-S thermostats
Secure encrypted internet connection via Danfoss cloud services
Full local control when WiFi/internet is unavailable
Includes DBR RF boiler relay
Upper and Lower Temperature Limits
Capacitive Touch Button Control
°C or °F Selectable Display
Audible Button Click (selectable)
Frost Protect Temperature Setting
Selectable Domestic Hot Water timer (requires additional DBR, supplied separately)
Clear Text Display (9 Languages)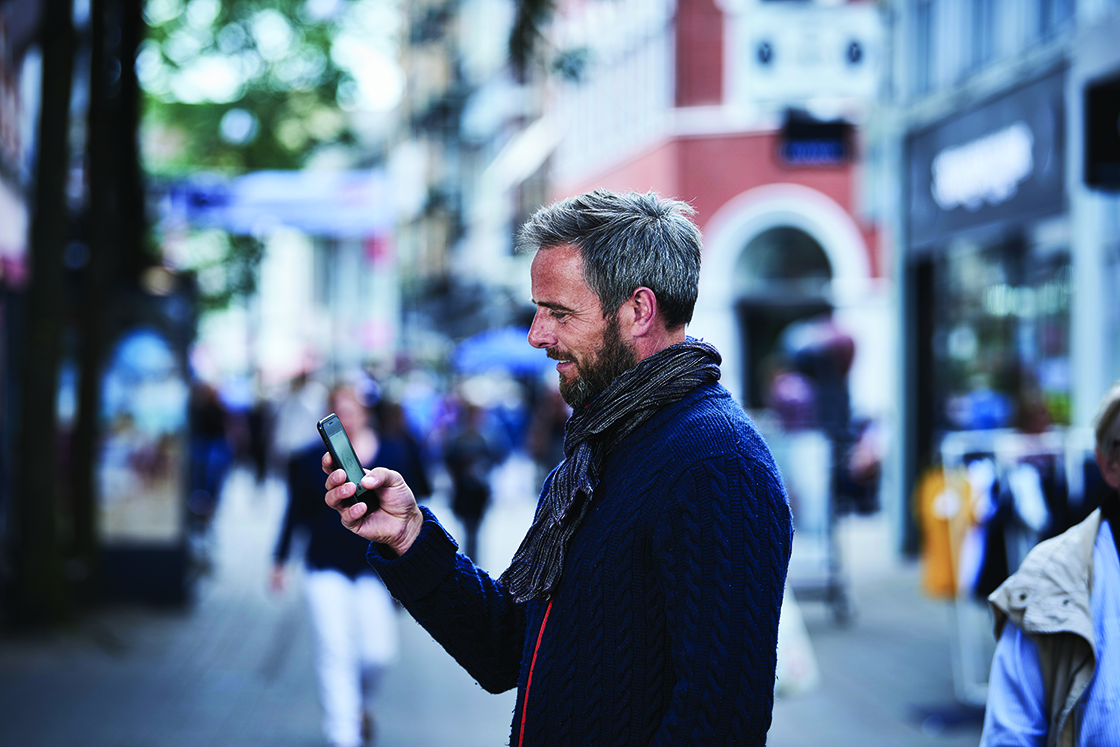 Connectivity and App Control for TPOne-S
Secure internet connection to the Danfoss TPOne™ App provides control of your TPOne-S from anywhere at any time. This allows you to adapt to your heating on the move, saving money when away and improving comfort when returning home.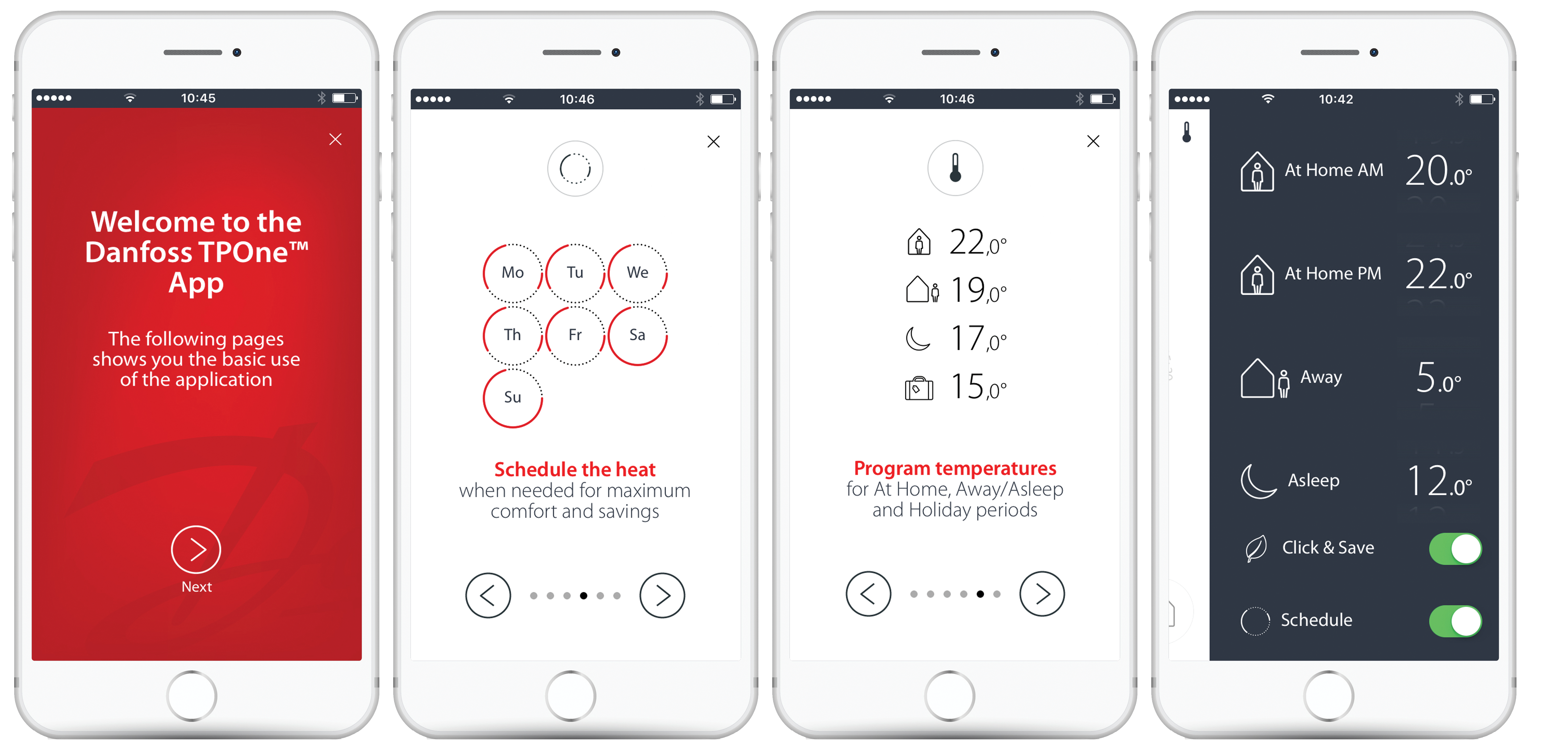 Please note: This product should only be installed by a qualified electrician or competent heating installer and should be in accordance with the local wiring regulations.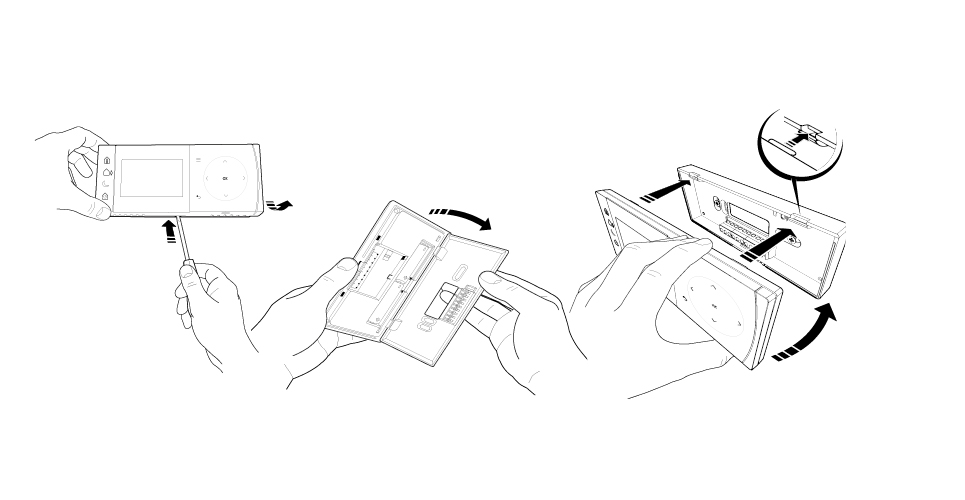 The receiver should be mounted near to the heat source leaving a minimum distance of 30cm from any metal enclosures or appliance and positioned so that no large metal obstruction is between the receiver and thermostat. The thermostat can be mounted remotely up to 30m from the receiver, while considering signal strength will be reduced as it passes through walls and ceilings. Walls and ceilings containing steel reinforcement or with metal foil lined insulation will also have a significant effect on communication distance and may block signal completely.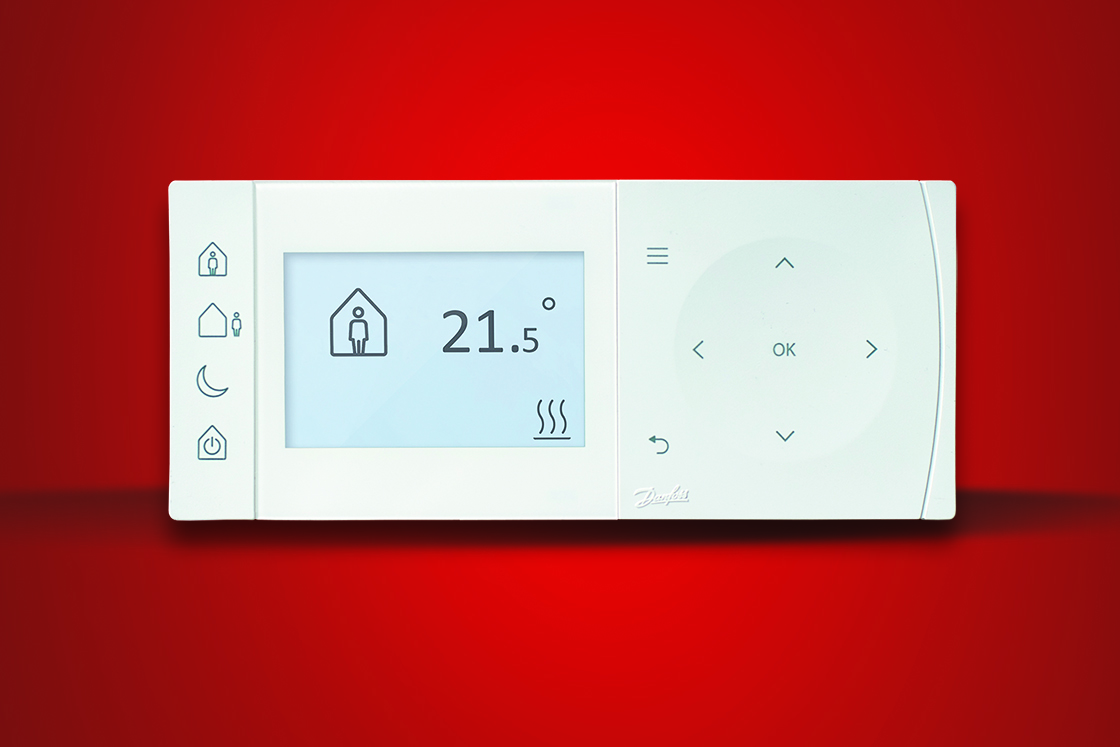 Are you looking for specific product information?
Are you looking for specific product information for new or already installed products?

Click here to find documentation, installation videos and guides.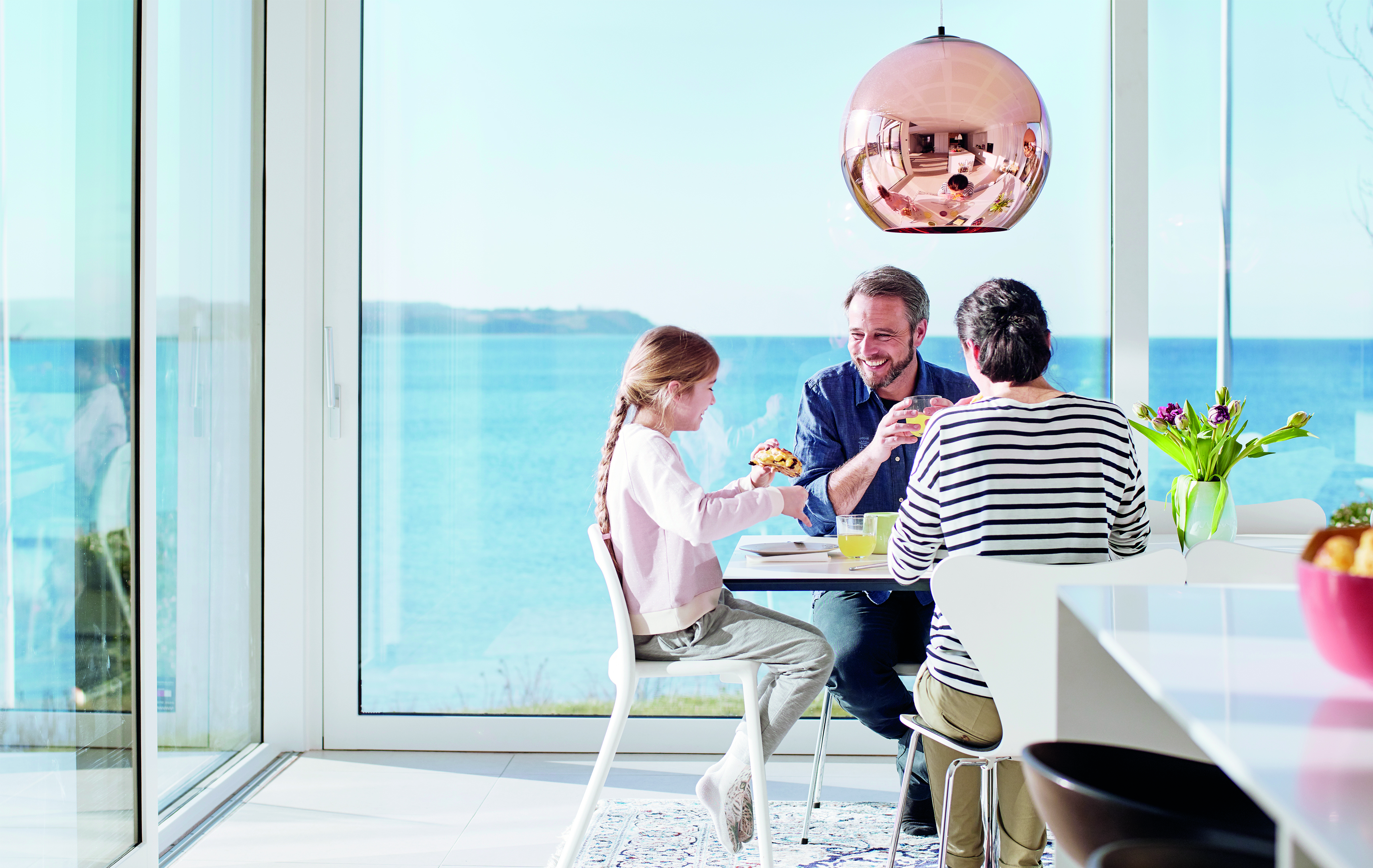 Smart heating by Danfoss
Danfoss smart heating has a solution for every home and every need, from a stand-alone smart radiator thermostat to complete smart heating solutions for total control
 – anytime anywhere.