Process cooling solutions
Specialty cooling supports various applications across the industries where cooling can enhance the productivity of a certain process. Process cooling systems are employed to cool different fluids like water, brine, glycol, lubricant, air, etc. to achieve a particular temperature, humidity or dryness. Typically non food and beverage refrigeration applications are under this category.
Applications include process chillers, air driers, mortuary cooling, industrial ice machines, electronic cabinet cooling, lab and medical equipment, etc.
Danfoss offers most of the refrigeration components required for these applications. A wide range of electro mechanical controls, fixed and variable speed compressors, brazed and micro channel heat exchangers can ensure the system developed is appropriate for the desired application.
Features and benefits
Achievement of a wide range of capacities
Capacity control of compressors and system
Hot gas by pass with pressure regulators
Compact units with BPHE and MCHE
Electronic controllers to suit the application
Expansion devices to improve energy efficiency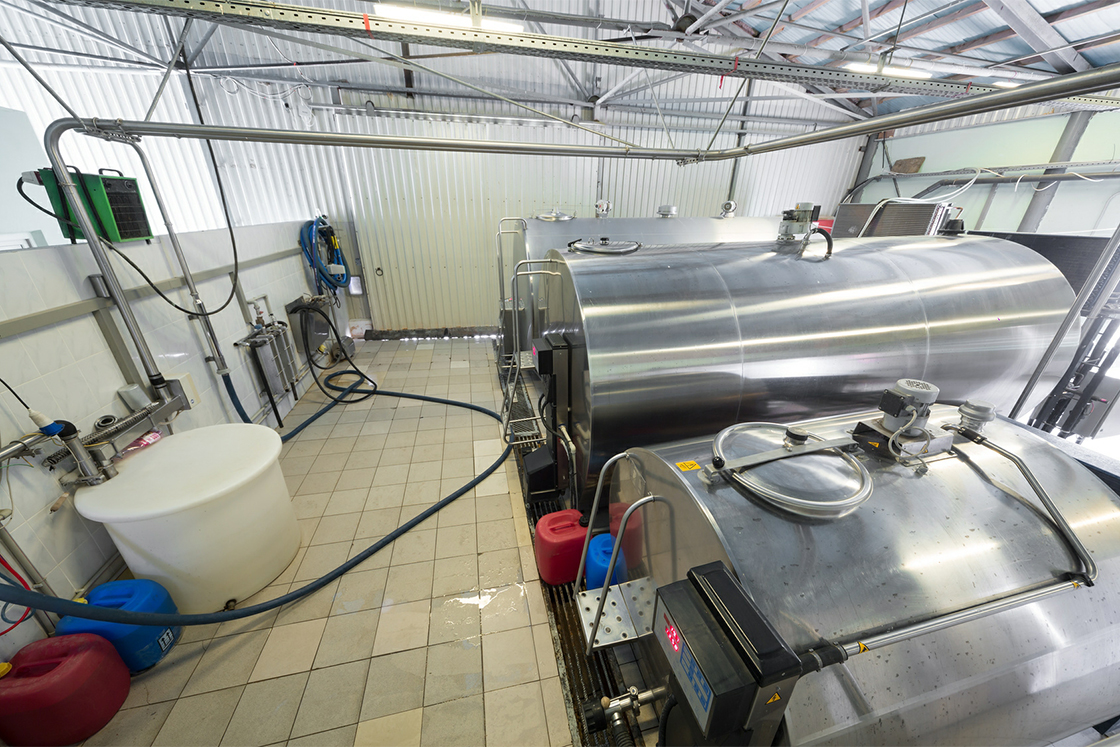 Milk cooling tanks
In the Danfoss range of solutions for efficient cooling of milk tanks you will find solutions suited for any tank size, any evaporation temperature and for all types of refrigerants, including low GWP refrigerants. The accurate temperature control of the Danfoss components also ensures that the milk does not freeze to avoid depleting of the fresh milk quality. Our solutions are tailored to comply with national/regional legislation.