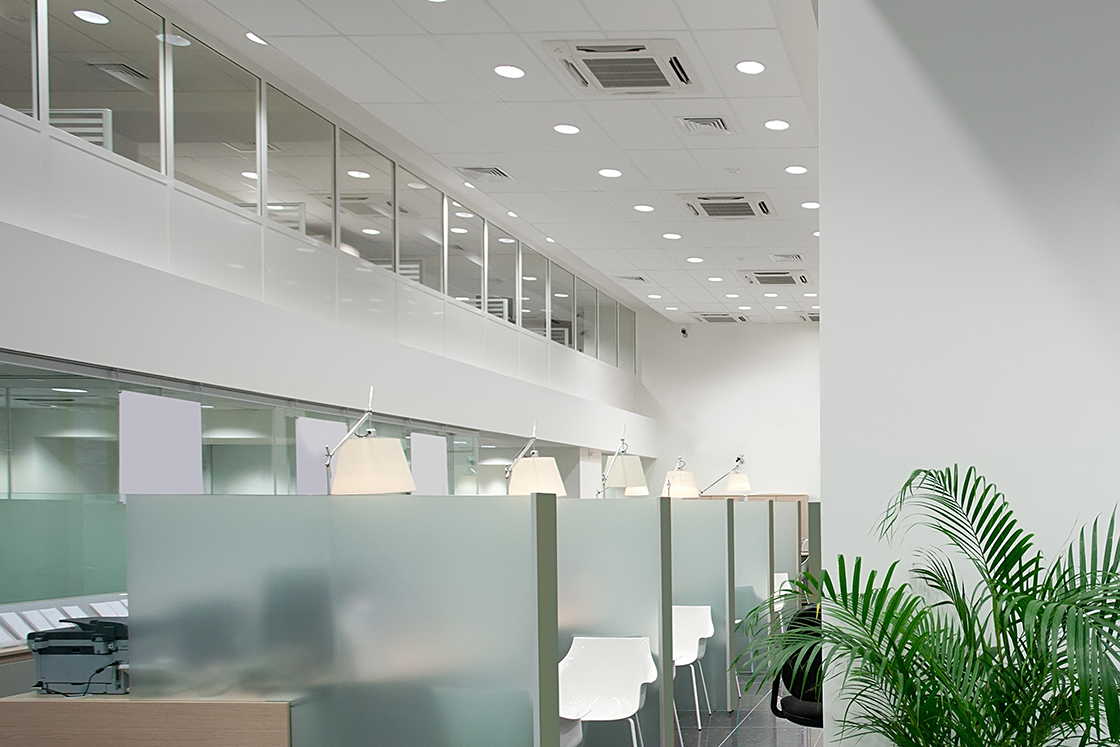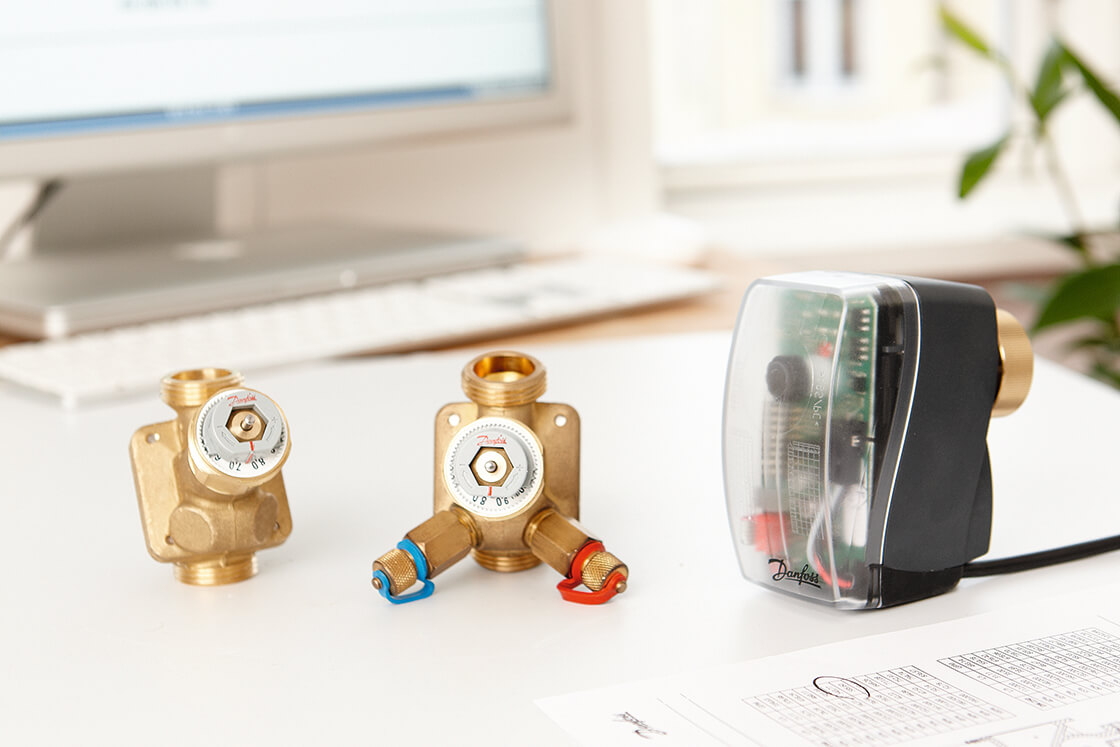 AB-QM and actuators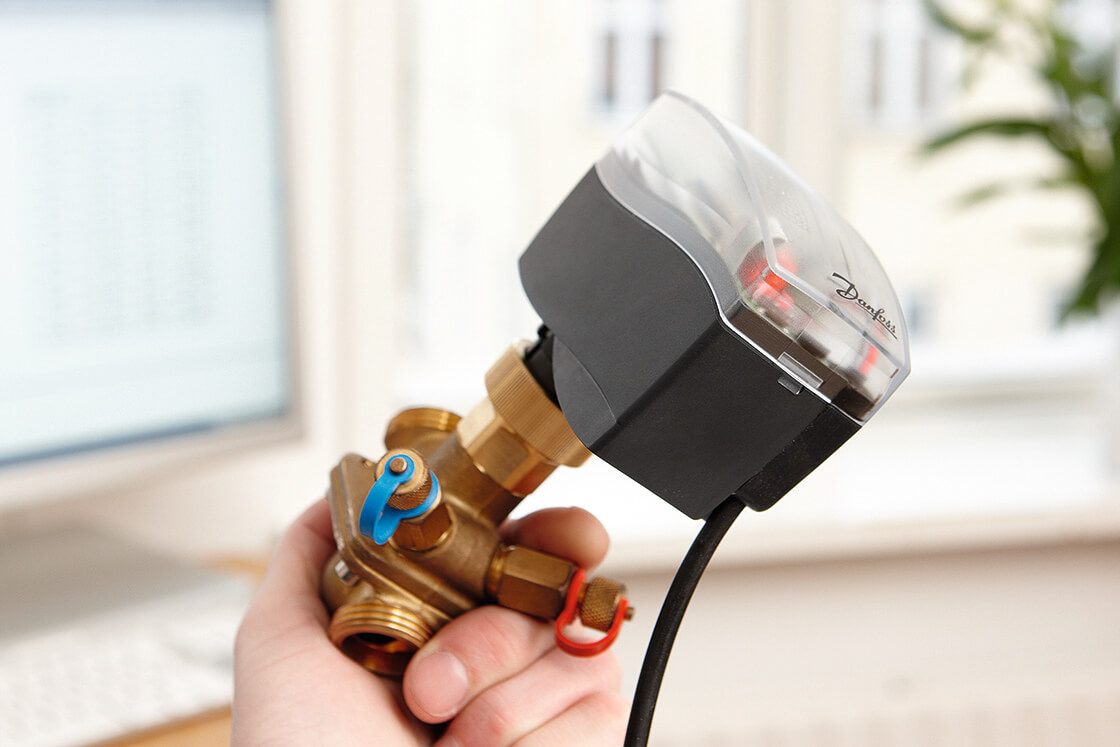 AB-QM and actuator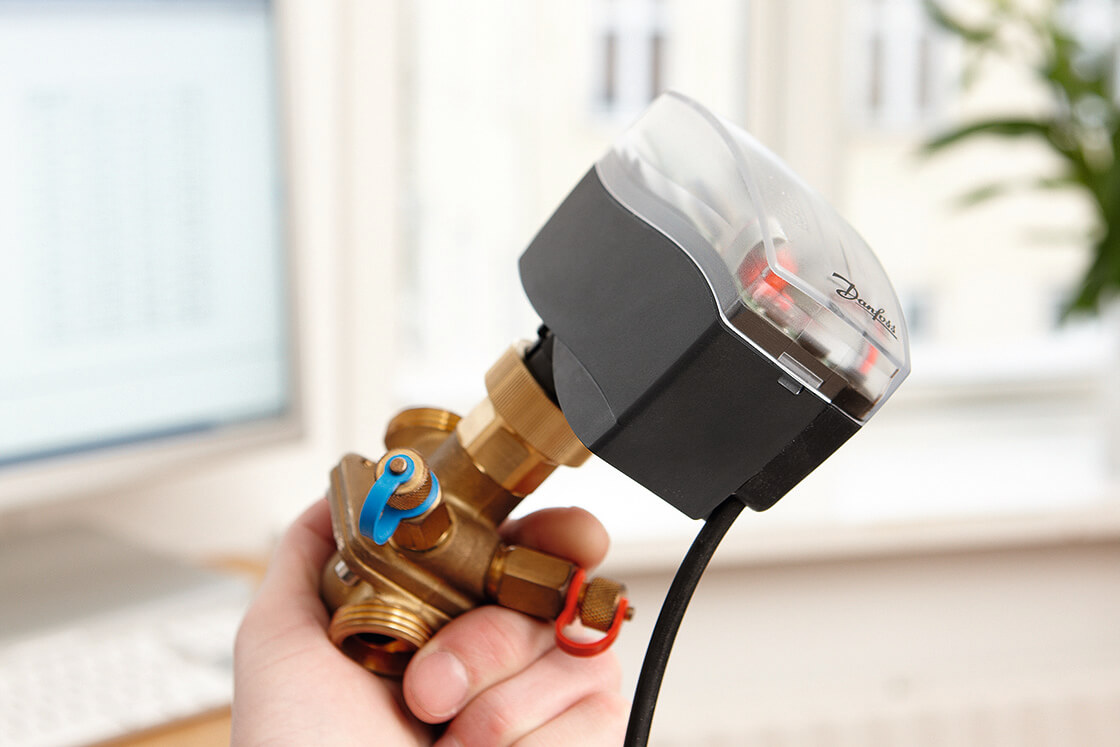 Terminal units such as fan coil units, climate panels and induction units are particularly popular in HVAC systems for larger buildings. There are some good reasons for that; they don't take up precious floor space, they can be accessed for service or maintenance, they are simple to connect to the HVAC system and they can be used for heating, comfort cooling, or both.
To achieve high indoor comfort of the heating and/or cooling provided by the Terminal units, it is important to have a proper hydronic balance, reliable control valves and accurate room temperature controllers. This is where Danfoss comes in.
Our Pressure-Independent Balancing and Control Valves (PIBCV) ensure proper system hydronic balance, both in full load as well as partial load conditions. Once equipped with a matching actuator, they function as control valves at the same time.
If both heating and cooling are required and a four-pipe system is used, our robust changeover valves provide a compact solution, eliminating separate balancing and control valves for heating and cooling.
We also offer the more traditional manual balancing valves and motorized control valves. This combination can be used where three-way control valves are used, and a constant flow system is achieved as a result.
Danfoss room thermostats offer a simple standalone solution to control the room temperature. They are connected to the control valves and ensure a stable room temperature and optionally fan speed selection and time scheduling.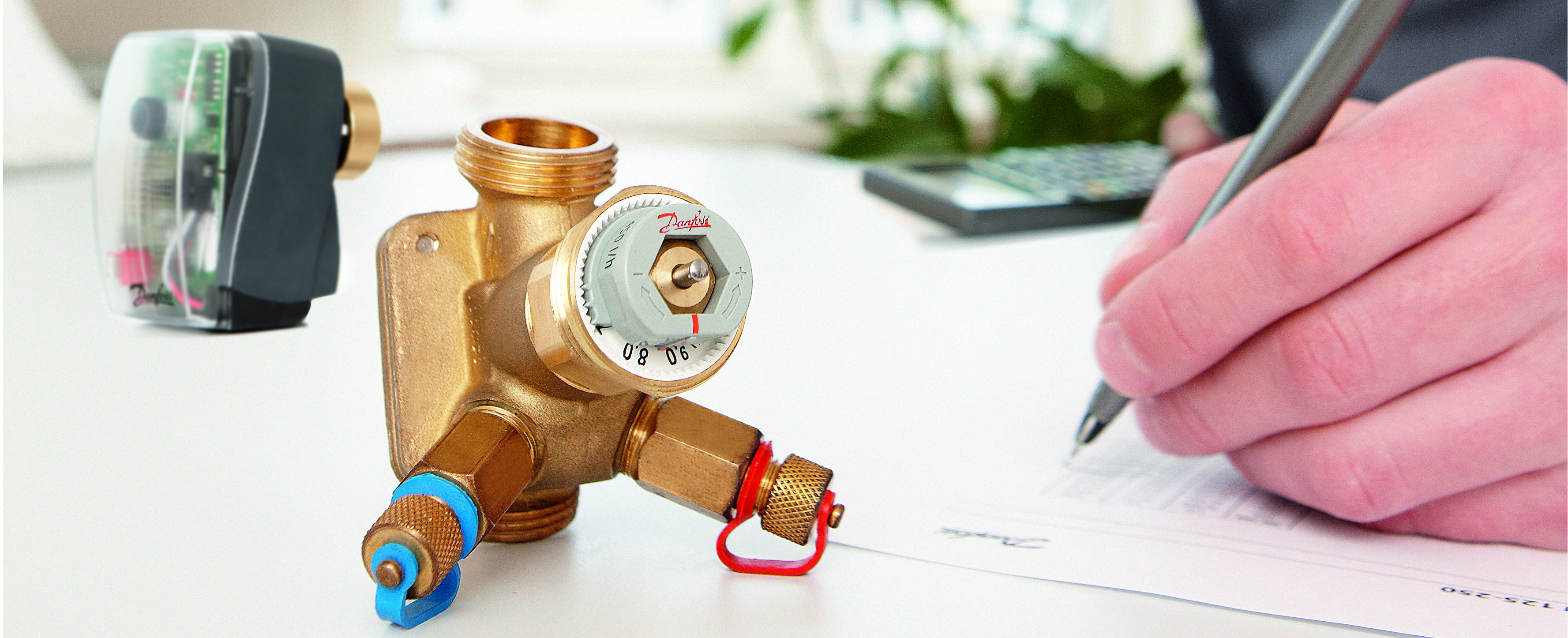 Danfoss AB-QM easy design of HVAC systems
Danfoss AB-QM Pressure independent balancing and control valves: 2-in-1 solution for hydronic balance and control
How we can help you
Complete product portfolio
Easy and fast commissioning
Increase energy efficiency
Danfoss pressure independent balancing and control valves documentary
Hear all about the benefits of pressure independent balancing & control valves (PIBCV) and why have Danfoss customrs converted from conventional balancing solutions to the PIBCV.
Outstanding HVAC flexibility after high-end office building renovation

Building: Office
Application: Hydronic balancing and remote control of 4-pipe heating/cooling change-over system
Challenge: Ensure a flexible to use HVAC system with DGNB sustainability certification
Solution: Digital NovoCon actuator combined with AB-QM control valves and NovoCon CO6 combined with ChangeOver6 as a combination balance the system hydronically, allow remote access via a BMS and control the room temperatures during both heating and cooling operation.

Energy comfort in Prime Tower, Zurich, Switzerland

The Prime Tower in Zurich is a building of many records. With its 126 meters it is the tallest building in Switzerland with 36 floors and 40,000 square meters accommodating mostly offices. And with its more than 6,000 AB-QM valves it is also one of the biggest heating and cooling installations ever designed and installed by Danfoss.