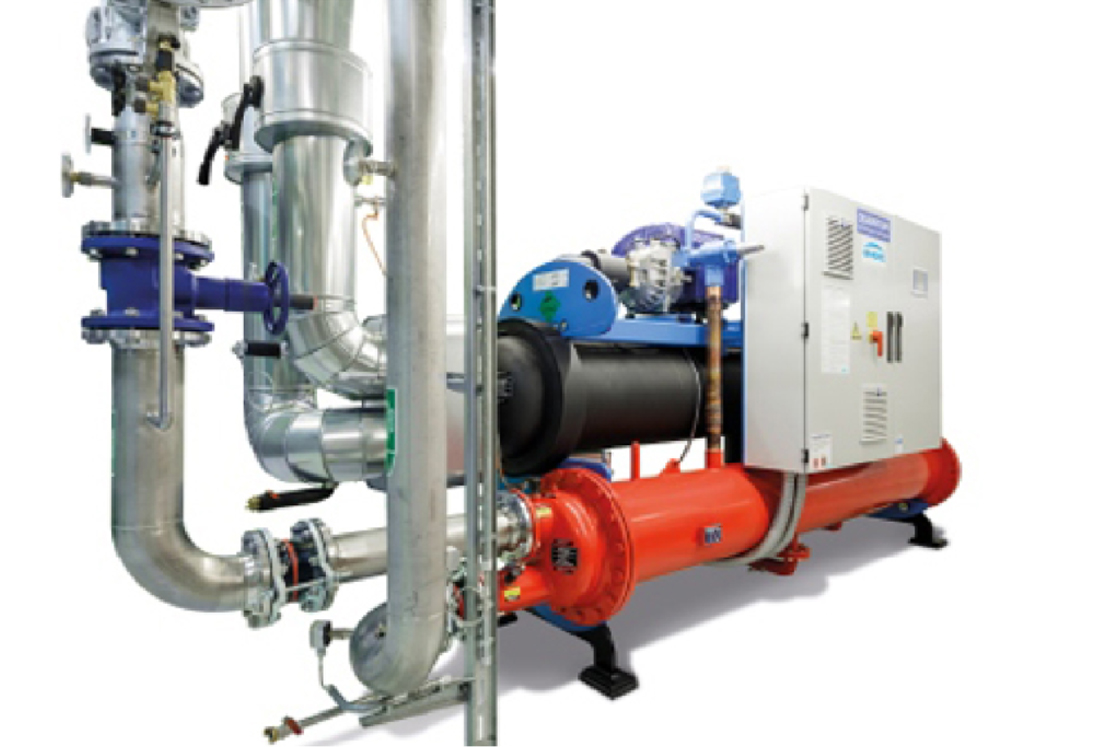 Large factories consume an enormous amount of electricity, thus the energy bills can amount to thousands of euros per month. Oil-free system efficiency, simplification, reduced maintenance and associated downtime reduction were the key factors to opt for Danfoss Turbocor® technology at Mayakprint LLC.
Mayakprint LLC is a Russian company that specializes in the production of vinyl wallpapers. Wallpaper production is a complex technological process: it needs to be precisely cooled down at different stages in order to keep the embossing shape and that the paint lies evenly for instance. At the end, it ensures the high quality of the final product.
Recently, the company opened a fourth wallpaper printing line and the cooling system was handed by Thermocool Group. "This chiller, based on two Danfoss Turbocor® TTS300 inverter compressors, is a highly efficient refrigeration system that operates without the use of compressor oil. Due to the absence of an oil system, the design and maintenance of the chiller are significantly simplified, and since there are no friction pairs in the compressor, its mechanical wear is eliminated. For the same reason, there is no efficiency loss due to the friction forces. Furthermore, the starting current of the Turbocor® compressor does not exceed 5 A", explains Andrey Yegorov, Technical director, Thermocool Group.
"The number of systems with Danfoss Turbocor® compressors in Russia and the CIS countries is growing year by year. They prove their industry-leading efficiency in air conditioning, IT cooling, and industrial applications", says Artem Maksimov, Product Sponsor of Danfoss Turbocor® in Russia and the CIS countries, Danfoss LLC.