AC Drives Service Support & Troubleshoot
Input power to the unit must be OFF and locked out. Do not rely on the frequency converter disconnect switches for input power isolation.
Fusing and circuit breakers: Check for proper fusing or circuit breakers. Check that all fuses are inserted firmly and in operational condition and that all circuit breakers are in the open position.
Panel interior: Inspect that the unit interior is free of dirt, metal chips, moisture, and corrosion.
Check for proper grounding of the frequency converter as well as the motor.
Cable routing: Ensure that input power, motor wiring, and control wiring are separated or in three separate metallic conduits for high-frequency noise isolation.
Verify that there is no voltage on input & output terminals.
Cooling clearance: Measure that top and bottom clearance is adequate to ensure proper airflow for cooling.
Environmental considerations: See the equipment label for the maximum ambient operating temperature limits. Humidity levels must be 5-95% non-condensing.
Vibration: Check that the unit is mounted solidly or that shock mounts are used, as necessary.
Record the following motor-nameplate data: power, voltage, frequency, full load current, and nominal speed. These values are needed to program motor nameplate data later.
Confirm that the supply voltage matches the voltage of frequency converter and motor.
Click here to know about guidelines for Capacitors Reforming & Alarm/Warning
Get technical support fast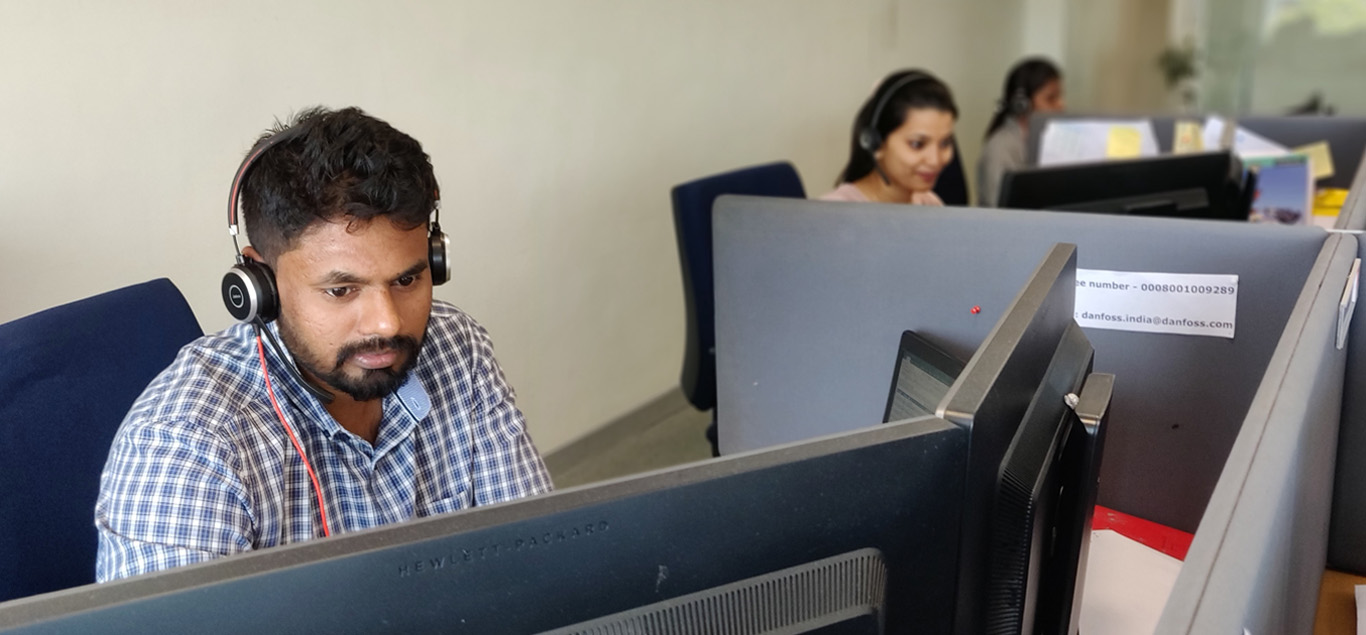 Our sales, service & support functions are working from home at present due to the COVID pandemic and are available on email/mobile for support.
You can get immediate access to our Customer Service or Technical Support experts:
Email: danfoss.india@danfoss.com
Toll-Free: 0008001009289