Save time on planning and collecting documentation with Danfoss Heat Selector
The Danfoss Heat Selector is a best-in-class online selection tool that optimizes planning process for heating application experts. The Heat Selector saves time in calculation for product selection and guides you to the recommended product mix for the application at hand. At the same time, the Heat Selector provides you with easy access to all required documentation.
Try the Heat Selector right away
Features and benefits
Make your own calculations on the spot.
Get all the required documentation at once.
Simple, fast and easy to use.
Use only high-quality products.
Find the best solutions for your needs based only on the most recent versions of products.
Store personalized projects and maintain your data.
The Danfoss Heat Selector is easy to use on your phone or tablet wherever you are. A simple graphic interface guides you through the calculation steps. When you have a project just:
Open the Danfoss Heat Selector, insert the required values, and then select the products and accessories
The Heat Selector supplies all documentation such as calculation reports, data sheets, tender texts and instructions to 2D and 3D drawings with options to save it, download it or share it. 
You will also get detailed technical information about the selected products and a price indication.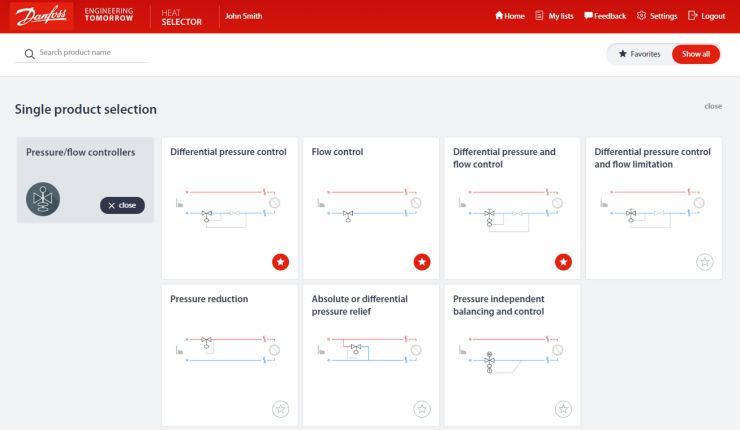 Application selection
Find and select the right application scheme that fits your application needs.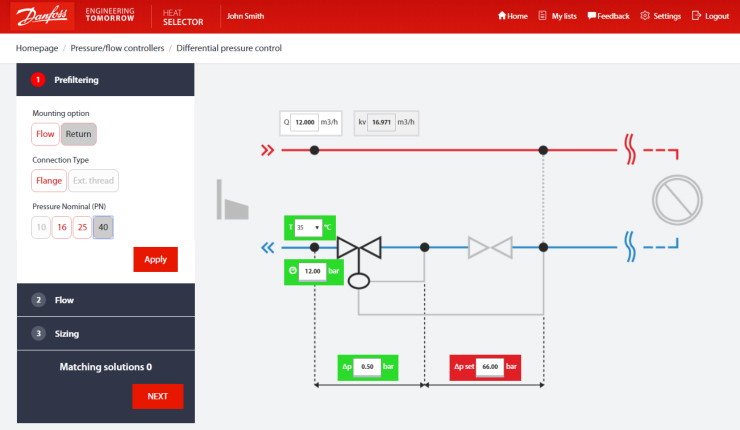 Easy calculation
Bullet proof data entry in just a few simple steps, including warnings if your data entries are not valid.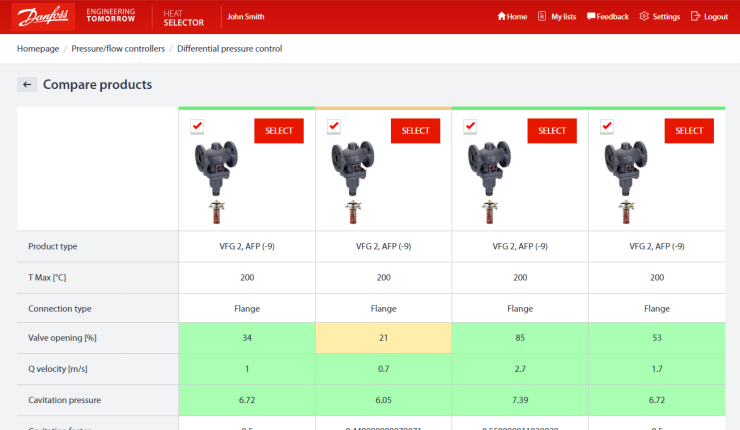 Product comparison and selection
Compare and choose the right products for the application including matching accessories.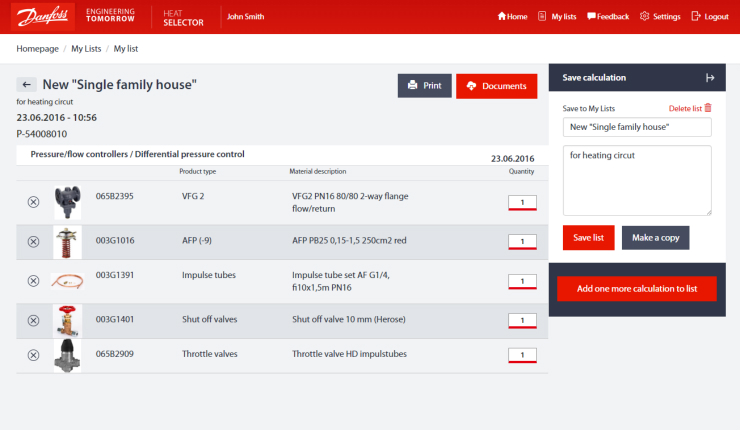 Report saving
Save all your calculations and reports safely in 'My lists' - including documentation with datasheets, instructions, declarations, tender texts, 2D and 3D drawings.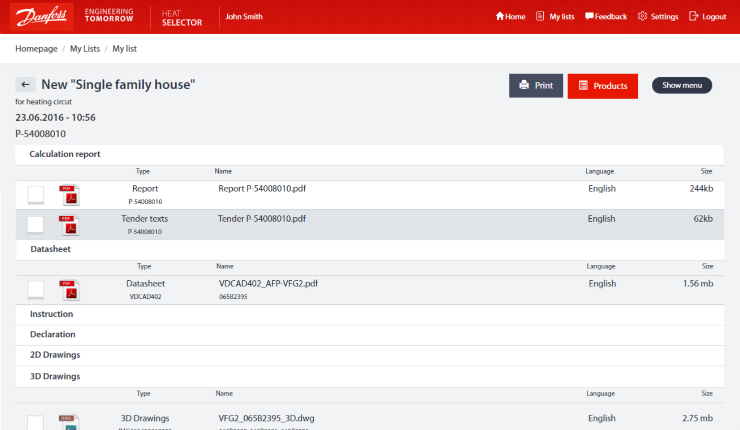 Documentation download and sharing
Print, download or share all needed documentation related to your calculations.
Customer review
"I was lucky to be one of the first users of the Heat Selector, and I'm very satisfied with this new tool. It will be useful on many projects and speed up our work. I am especially impressed by the ease of use and that all relevant documentation is made available. "
Mag. Jakob Edler, 
CEO ENAS Energietechnik und Anlagenbau GmbH