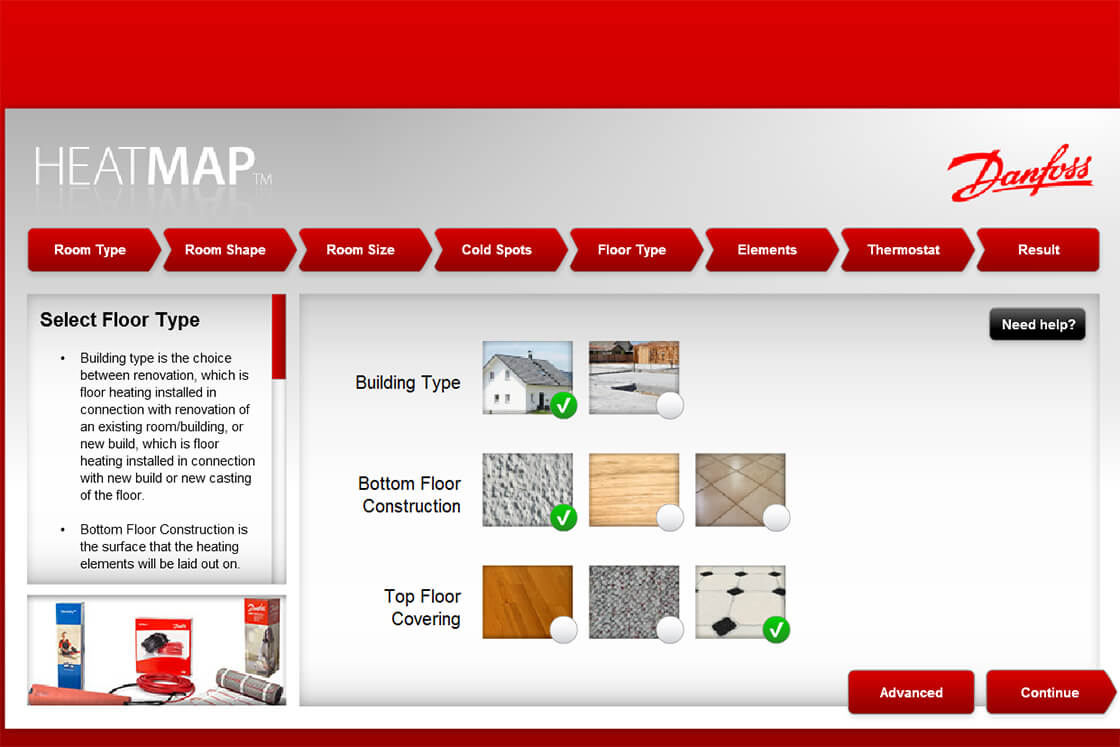 Danfoss HeatMAP™: tool for electrical underfloor heating
Danfoss HeatMAP™ is an easy method for calculating the size of Danfoss underfloor heating products for different rooms in a house.  The underfloor heating can be installed for renovation of an existing room/building or in a new building.
Follow the steps from the Danfoss HeatMAP™ tool and you will obtain the calculation and placement of the recommended Danfoss products for each room. Please note that the result is a computer-generated simulation. Differences in the way the products are installed in real life may occur. Please follow the instruction enclosed in the product packing very carefully.