Diagnose and resolve HVACR system issues 
Troubleshooter is now part of the new Ref Tools app, our essential, all-in-one mobile app for air conditioning and refrigeration technicians. Ref Tools gives you access to the tools, guidance, support, and information you need—on the job and in the field.   
 
Download Ref Tools to access the latest version of Troubleshooter.  
 
Not on mobile? Click here to try the browser version of Ref Tools.
About Troubleshooter
Troubleshooter helps you diagnose and resolve many issues that pop up in refrigeration systems. Through a streamlined and easy-to-navigate interface, you can check on specific parts of a system and search through the most common symptoms. Once you've identified the problem, Troubleshooter recommends possible solutions for you to try.  
  
Troubleshooter is a valuable, time-saving app for HVACR installers and service technicians, enabling you to quickly resolve service calls and move on to the next one.  
  
You can also download Troubleshooter's database, so you can use it with or without an internet connection—which is great for remote service destinations.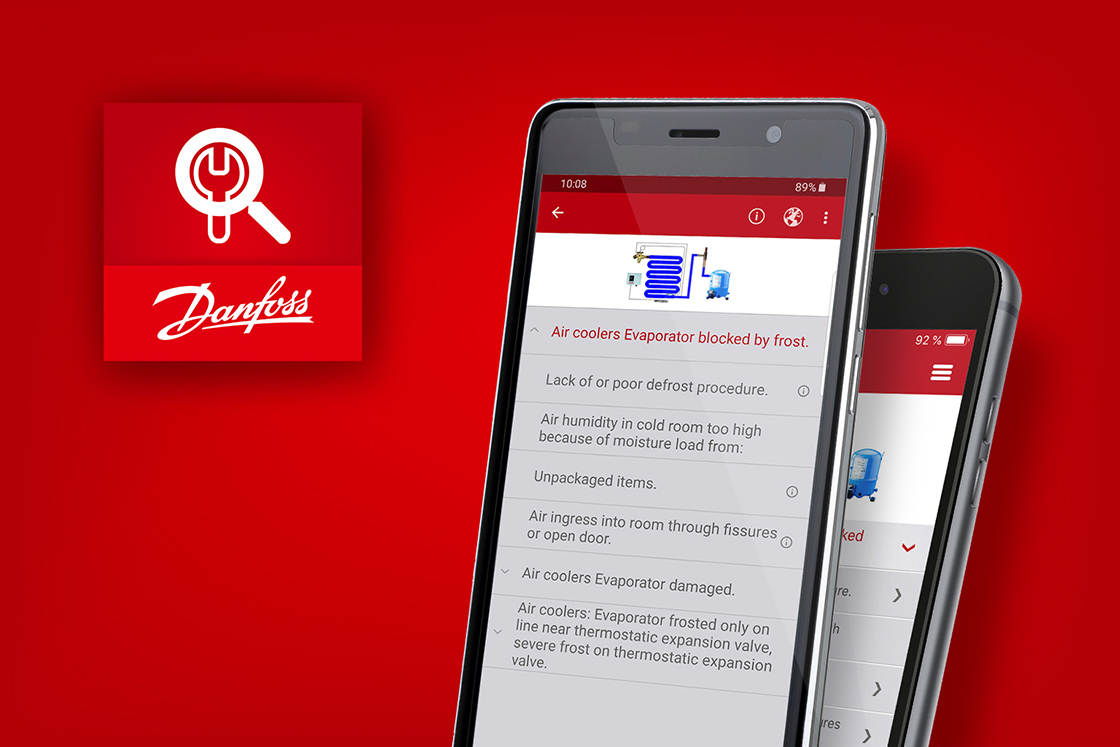 Try the web version
Troubleshooter is also available in the web browser version of Ref Tools. 
If you need support or have suggestions for how to improve Troubleshooter, please send us an email at coolapp@danfoss.com. 
Disclaimer
Troubleshooter ("the Application") is provided on an "as is" and "as available" basis for the intended purposes as determined by Danfoss only and any use hereof is at the user's sole risk. The Application and results and information generated thereby cannot substitute technical advice but must be verified by the user, they are not promises and should not be relied on as accurate data or analyses.
Danfoss disclaims all warranties and conditions regarding the Application, whether express, implied, or statutory, including, but not limited to, conditions of merchantability, satisfactory quality, fitness for a particular purpose, accuracy and non-infringement of third parties' rights. Danfoss does not warrant that the Application will meet your requirements or that the operation hereof will be uninterrupted or error-free.
To the extent not prohibited by law, in no event shall Danfoss be liable for any direct, special, indirect or consequential damages, whatsoever, including, without limitation, damage to property, damages for loss of savings or profits, or loss of data arising out of any use of the Application.