ICF Flexline™ valves – now in virtual format!
Danfoss recently released the ICF Flexline™ valve station in two new, large sizes: The ICF 50-4 and the ICF 65-3. The valve stations are engineered to meet the demands for large pipe dimensions in industrial refrigeration systems while still giving the benefits of modularity, high-pressure capability and low weight.
Or rather, relatively low weight. The truth is that even these valve stations are much too heavy to haul around and show to people.
So we came up with a solution: We'll show you the valve stations in a digital format instead.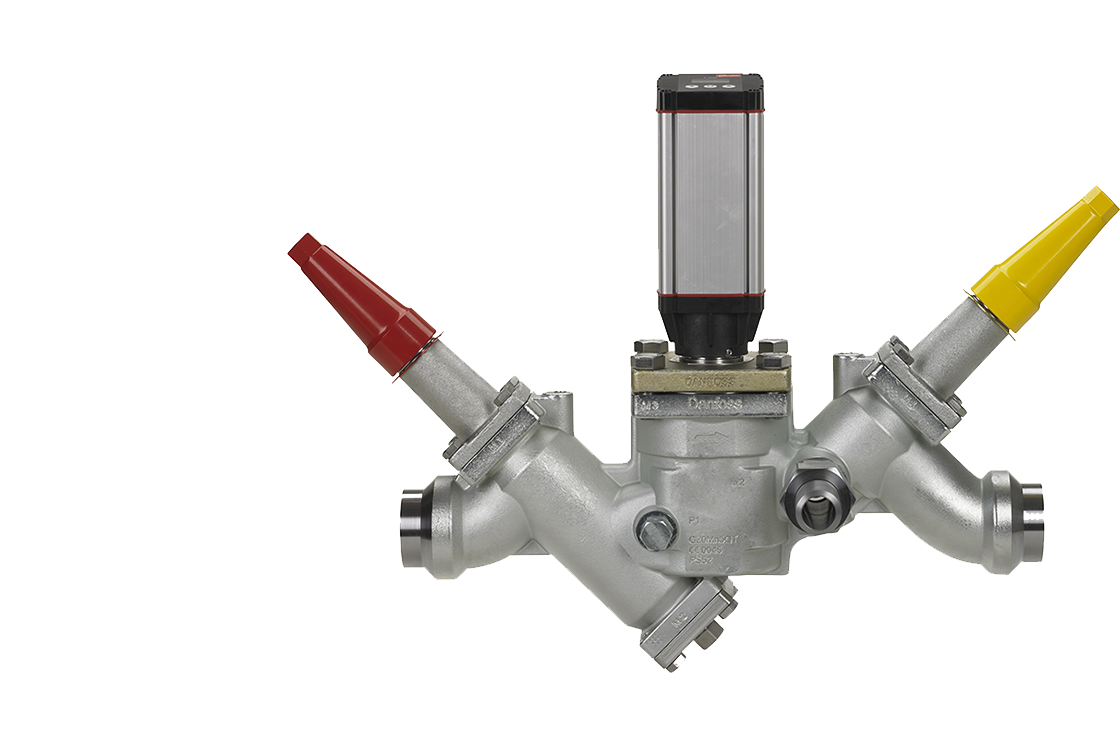 ICF Flexline™ interactive tool
See our valve stations in a digital format. Spin them and view them from all sides - in full photo-realistic splendor.
Two valve housings and multiple functional inserts to choose from. Try it today!
The ICF Flexline™ interactive tool demonstrates the flexibility of the ICF Large and the many configurations of functional inserts that are available to system engineers. 
In the interactive model, you can choose your valve housing: The four-port ICF 50 or the three-port ICF 50. You then choose the functional inserts you would like to apply: Defrost drain, SVA-S stop valves, FIA strainer, ICS servo valves, motor valves or solenoid valves.
Once you click "build", the software then renders the finished valve station and allows you to rotate the valve, making it possible to view the components from all sides in full photo-realistic splendor.