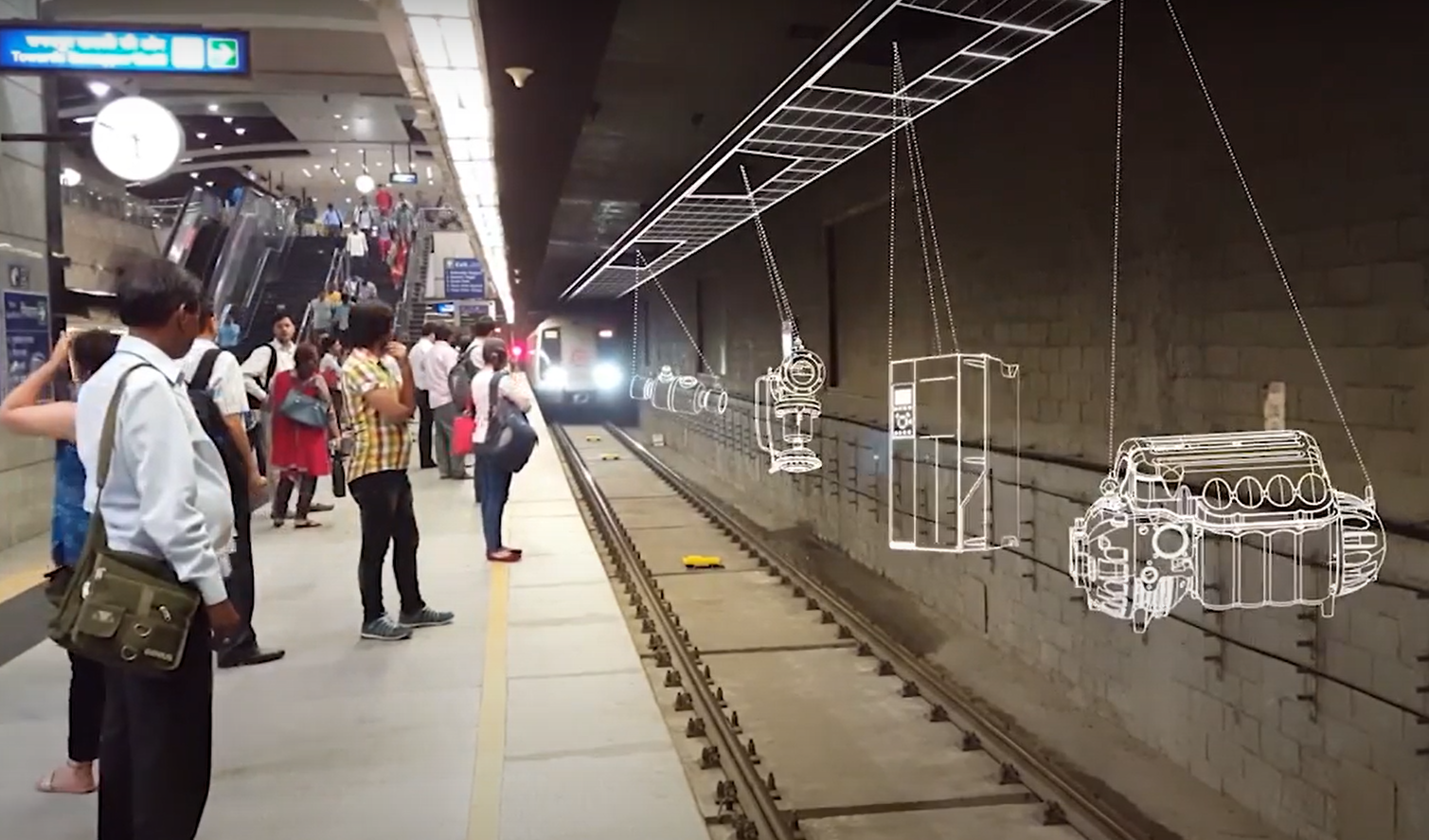 Delhi, the capital of India, is the world's fifth most populous city with an estimated 18.6 million inhabitants. It is also, however, one of the most polluted cities in the world. On a World Health Organisation List, the city ranks among the world's top cities with foul air, and with more than 10 million vehicles, has the country's highest density of vehicles, a primary source of air pollution. Public transport, thus, is an essential component of the transport infrastructure for such a huge metropolis. By transporting over 2.76 million people every day and over 1 billion people annually, the Delhi Metro has been instrumental in ushering in a new era in the sphere of urban transportation in India and is the pivotal public transport lifeline that keeps the city alive. The Delhi Metro was India's first successful metro rail system that set a benchmark for Metro construction in other cities. It is the largest and the busiest metro in India and is the world's 9th longest metro in length and 16th largest in ridership.
The comfort of commuters both inside the Metro and within its 229 stations is a key priority for the Delhi Metro Rail Corporation. However, providing good indoor air quality, ventilation, and lighting to the millions of commuters across the network of underground metro stations is a multi-fold challenge. Providing these facilities to the commuters incurs substantial energy consumption and thereby constitutes 35-40% of the operating costs. Of this, close to 20% is incurred due to the HVAC system thereby making it the largest energy guzzler. Therefore, to provide a cost effective and efficient commutation to the people of Delhi, it is imperative that this energy consumption is optimized.
As a global leader in HVAC technologies, Danfoss has always strived to engineer HVAC system to metro that deliver utmost thermal comfort and indoor climate while reducing the carbon footprint thereby making tomorrow's infrastructure greener and sustainable. This is what drives Danfoss to partner with the Delhi Metro in its eco-conscious endeavour of providing an energy efficient and cost-effective commutation to its citizens. Danfoss' variable frequency drives installed at the air handling units and track way exhaust fans at the Delhi Metro help deliver a comfortable indoor climate and better air quality while reducing energy consumption by up to 20%. This has resulted in an estimated cost savings of over Rs. 4 lakhs per annum per Metro station.
As per Dr. Mangu Singh, MD, Delhi Metro Rail Corporation, "Energy efficiency is the need of the hour, as energy saved is energy generated."  The Delhi Metro has been internationally acclaimed as the world's first green metro and is the first metro rail to get carbon credits for reducing greenhouse gas emissions and helping in reducing pollution levels in the city by 6,30,000 tonnes every year.
At Danfoss, we take pride in enabling the Delhi Metro to achieve this milestone.
Danfoss' energy efficient solutions have helped Delhi Metro save energy without compromising on the comfort and convenience of its commuters and is committed to doing so in future. Driven by a deep application expertise and future-facing technologies, Danfoss is poised to help the country create infrastructure that is energy-efficient and yields high performance, and thereby engineer tomorrow's India, today.