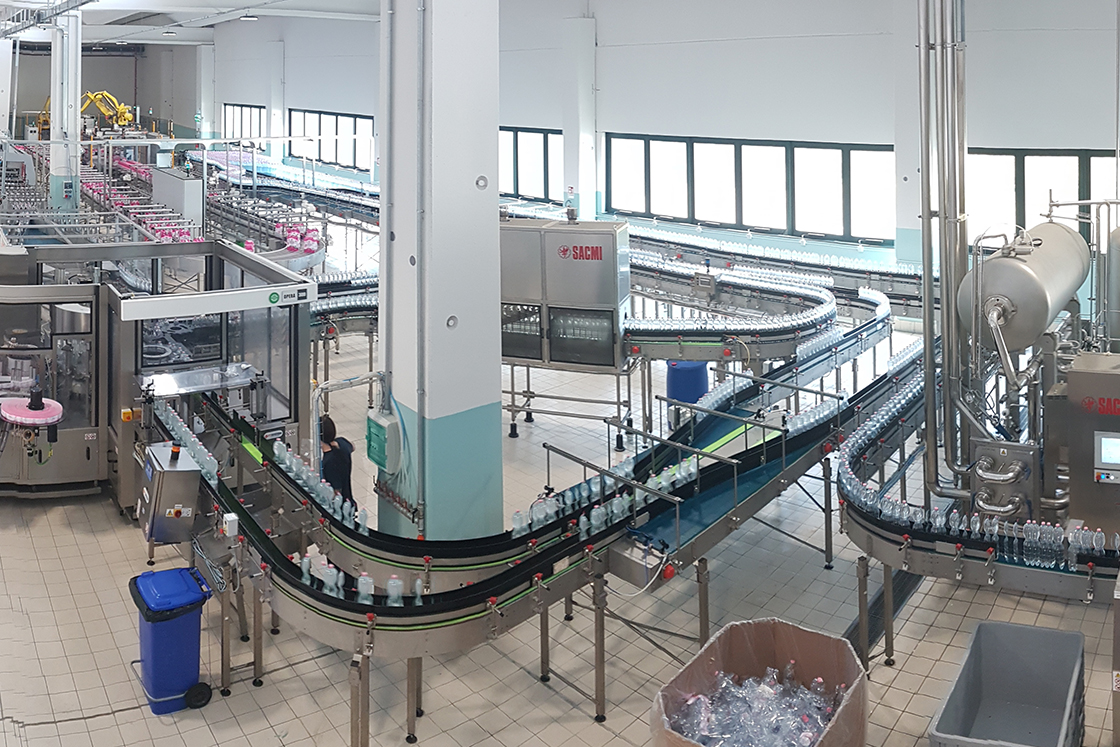 The Tavina bottling plant in Salo, Italy has a capacity of over 100,000 bottles per hour, equivalent to a potential of 400 million per year, which are distributed in 25 countries globally.
To achieve higher productivity and energy efficiency on two new bottling lines, Tavina chose the Danfoss VLT® FlexConcept drive system. The system ensures high performance and optimized management of the bottling lines; and adds value thanks to its almost non-existent use of sensors and/or photocells, thus guaranteeing long-lasting services.
The sensorless system developed by consultants Sacmi Filling has the capacity to manage almost all bottling lines without using control sensors and/or photocells, and can be used in a conventional manner for these applications. This was made possible thanks to a synergetic mix between Sacmi Filling know-how and skills, along with the services provided by the Danfoss VLT® FlexConcept drive system.