With 230 service stations around the country, Maxol Group is the leading family-owned oil company in Ireland. Beginning in 2014, Maxol stations underwent a transformation that placed increased focus on the customer experience, offering high-end snack products and convenience shopping to people on the-go. During this transformation, Maxol wanted to upgrade refrigeration, lighting and HVAC to support store ambience, ensure food safety and save on energy bills.
The result is the first irish smart convenience store with the following benefits
High food quality, comfortable indoor environment, improved energy efficiency
Full-store control of refrigeration, lighting and HVAC via one, user-friendly dashboard
All food storage assets controlled via one front-end to ensure HACCP compliance
Easy set-up and commissioning for all assets
Easy training of onsite and technical staff
Smart convenience store enhances the customer experience
In cooperation with the contractors Cross Group and Danfoss, Maxol has pioneered the first smart convenience store in Mulhuddart on the outskirts of Dublin. The service station offers its customers a branded coffee shop, snacks, salads and convenience shopping – and now all these different franchises use a single, integrated control system that enables safe and easy operation.
"The project allowed us to engineer a total store solution that meets Maxol's requirements for customer experience, food safety, HACCP compliance and energy efficiency. The solution has run for 4 months and lives up to the expectations. So much so that Maxol is now asking for new features - for instance, metering of the individual franchises on the premises. We expect the Mulhuddart store to serve as an inspiration for similar Maxol service stations in the coming years," says Paul Keegan, Projects Director at Cross Group.
In 2016, the Maxol project won an IRI Energy & Environment award for companies who have showed a track record of reducing environmental impact and achieving significant energy savings through focused application of system technologies.
Full store control via one dashboard
A user-friendly dashboard that monitors refrigeration, HVAC, indoor and outdoor lighting, energy and alarms makes it easy for store staff to control all building services. The dashboard is intuitive and easy to learn. Integrated refrigeration control provides automatic HACCP reporting for all equipment, and the set-up and commissioning of all assets is done with built-in wizards, making additions to building control systems fast and easy to implement.
"The Maxol project has proven that our Smart Store concept is not only suited for bigger supermarkets and hypermarkets, but that it is easily adaptable to convenience stores with an expected pay-back time of only 1-2 years thanks to savings on energy bills and other operation and maintenance costs", says Shane Fleming, Sales Manager.
Facts about the maxol smart convenience store solution
Integrated control of all refrigeration equipment including pack, cases, integral cases and cold room
Easy monitoring of refrigeration, heating and air conditioning, lighting zones inside and outside store, energy consumption and alarms through one simple dashboard
Power metering and energy management system
Monitoring of temperature, air quality and humidity
Control of outside signage and car park lighting controlled by photocells and schedules
Wireless Temperature Monitoring
Gas leak detection
Alarm management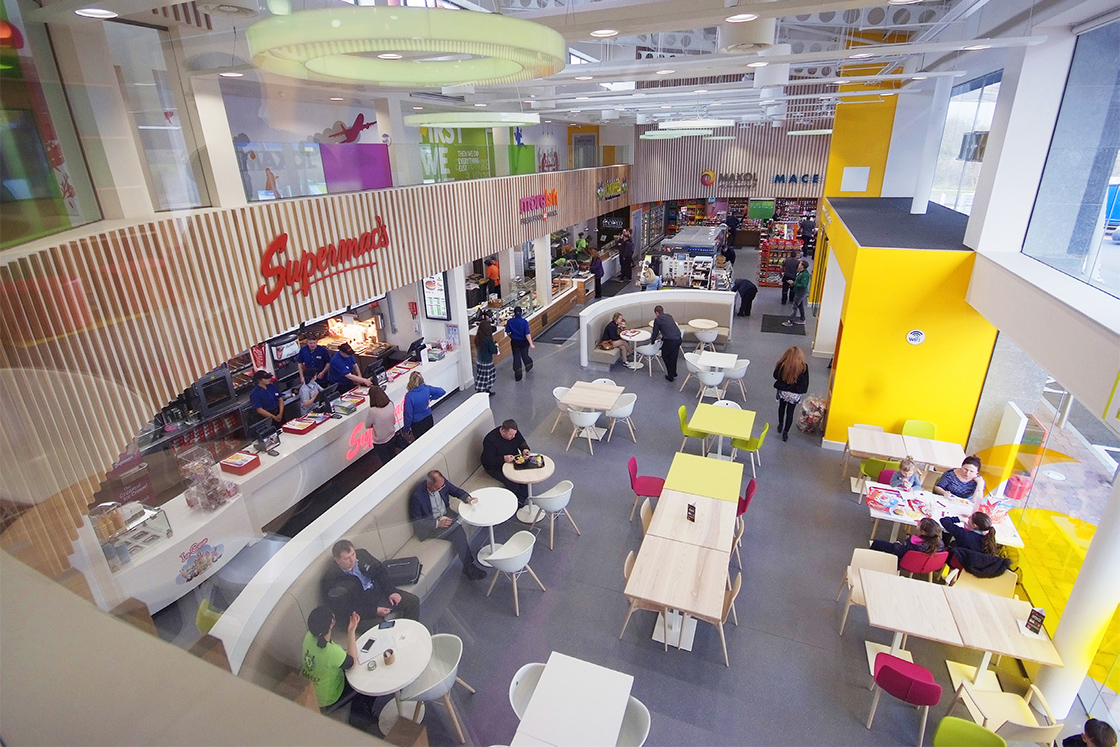 Cross Group is a leading supplier of turnkey solutions for food retail, comprising refrigeration, HVAC, lighting and energy management. With a focus on greener technologies, Cross Group is committed to delivering solutions that are eco-friendly, energy efficient and that give value for money. With more than 180 cooling experts, Cross Group operates in Ireland, across the UK, and with increasing activities overseas.
Facts about Danfoss smart store
As a market leader with more than 50,000 food retail installations worldwide, Danfoss leads the development of integrated Smart Store control solutions. The Smart Store solution is currently running in more than 5,000 stores worldwide and the proven energy savings are up to 50% per store.
The Smart Store solution enhances food safety and brings down energy bills through integrated and smart control of refrigeration, HVAC, lighting and other applications, connecting and optimizing stores from case to cloud.
The Maxol Group is a leading Irish, family-owned business. Today, with its network of 230 service stations, Maxol is one of the strongest service station networks in Ireland. Of its 230 stations, 130 are owned by private individuals who have selected Maxol as their brand and fuel supplier. Maxol itself owns the remaining 100 stations, licensing the premises to local business people with experience in retail and connections to the local community.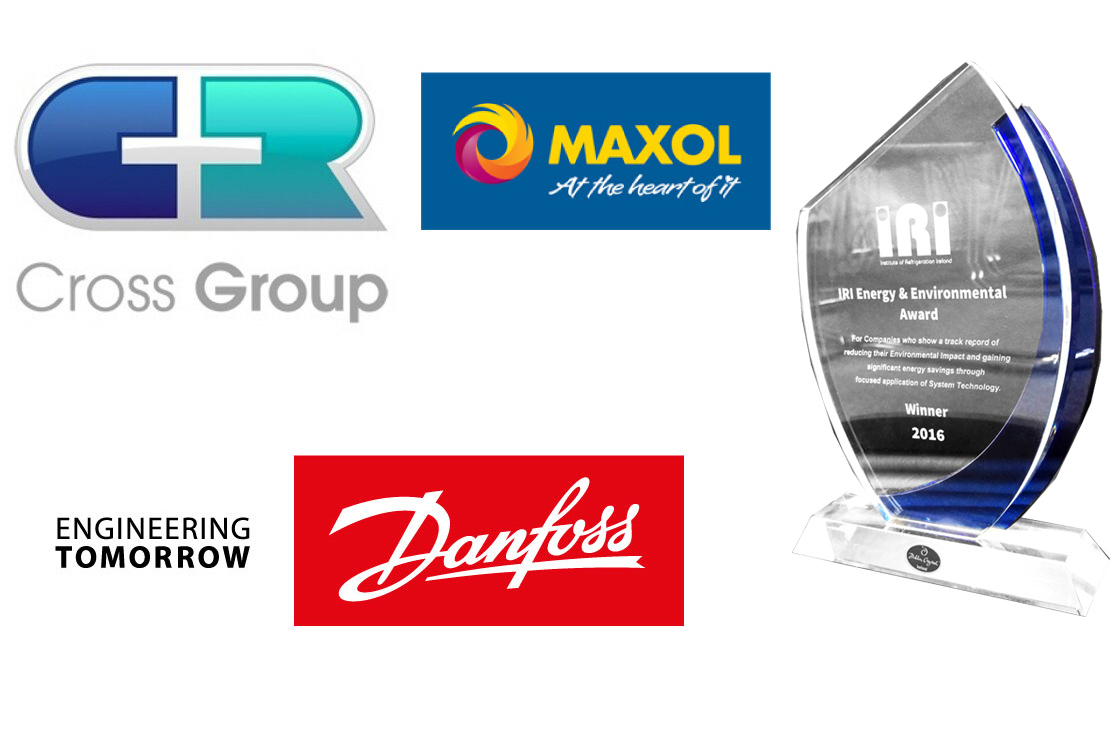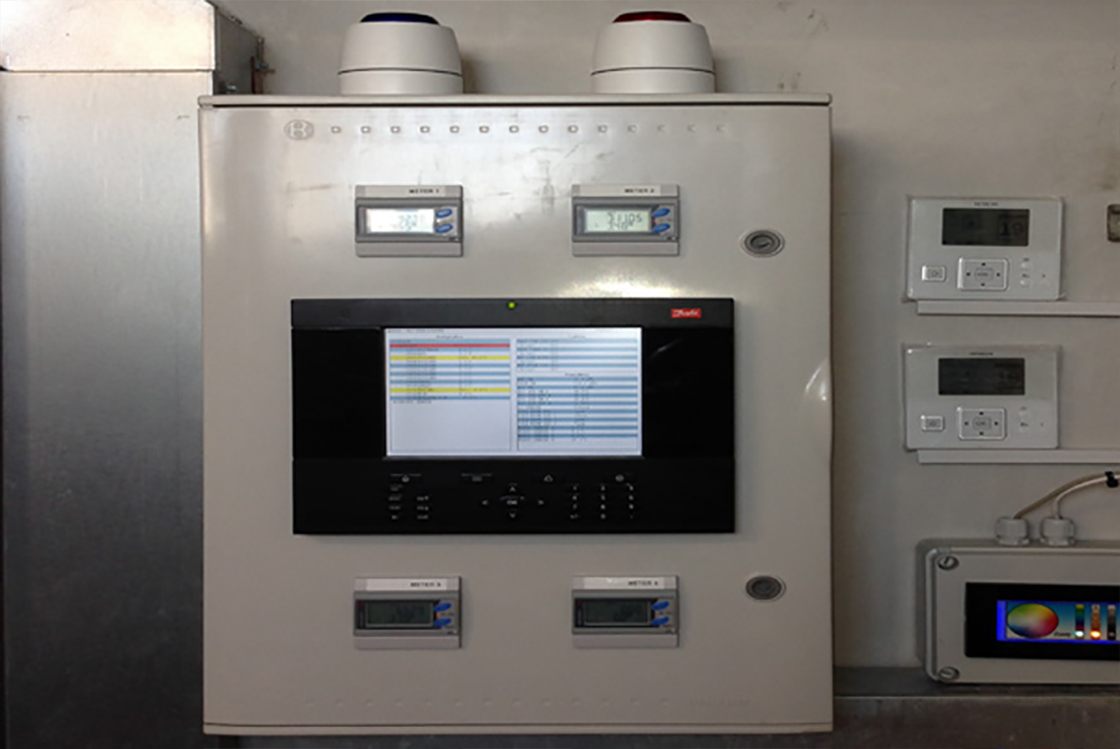 The store has easy monitoring of refrigeration, heating and air conditioning, lighting zones inside and outside the store, energy consumption and gas leak detection and alarms through one simple dashboard.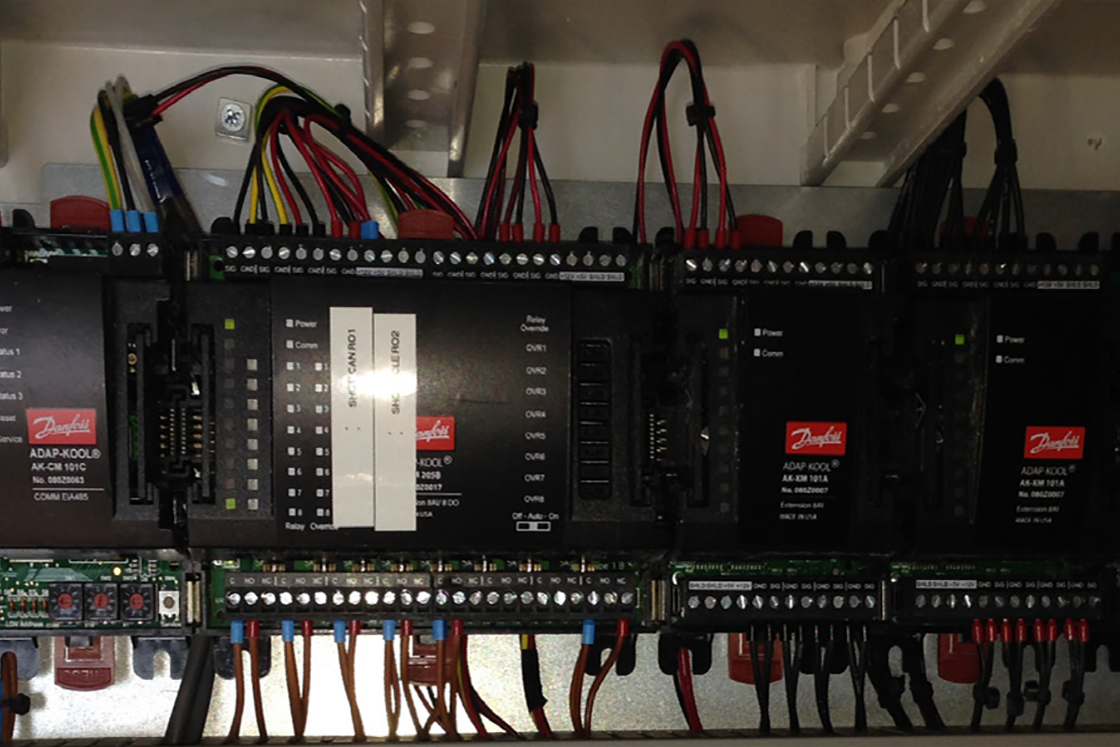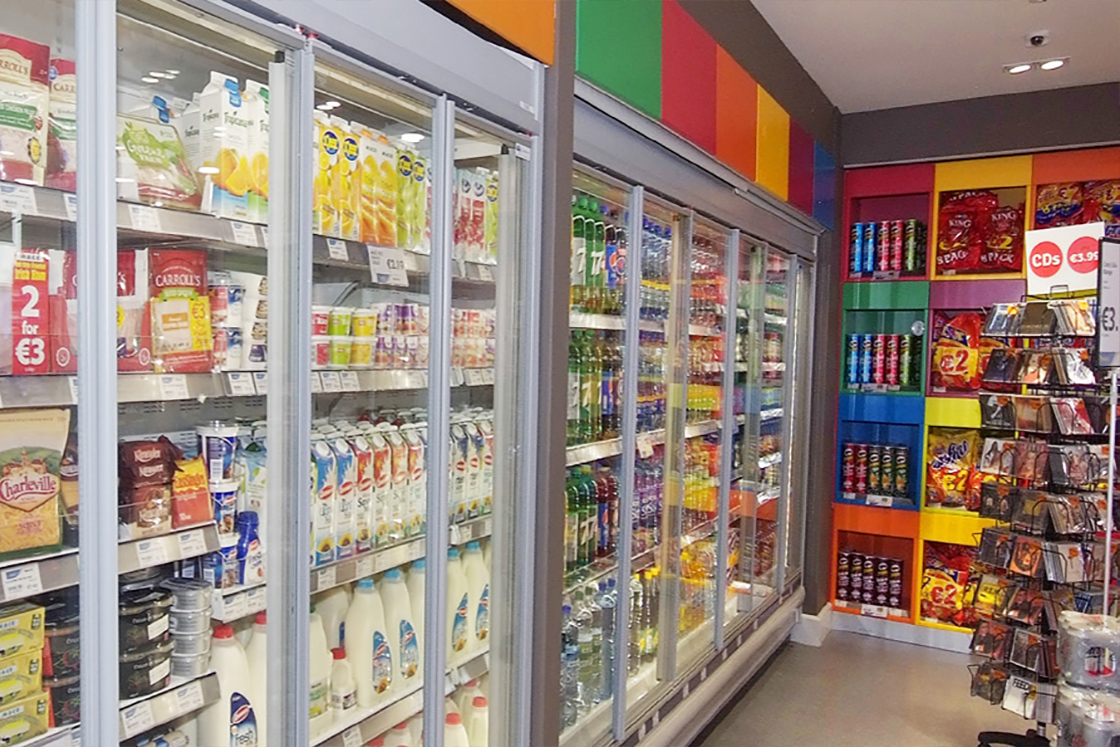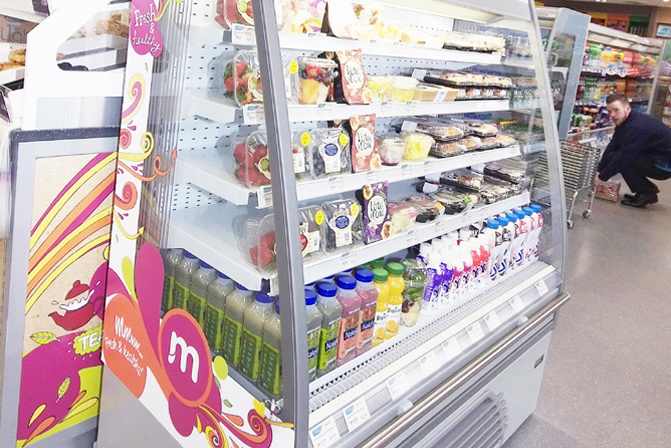 High-end snack products and convenience shopping to people on-the-go